Love at the Lodge Room: Habibi in Highland Park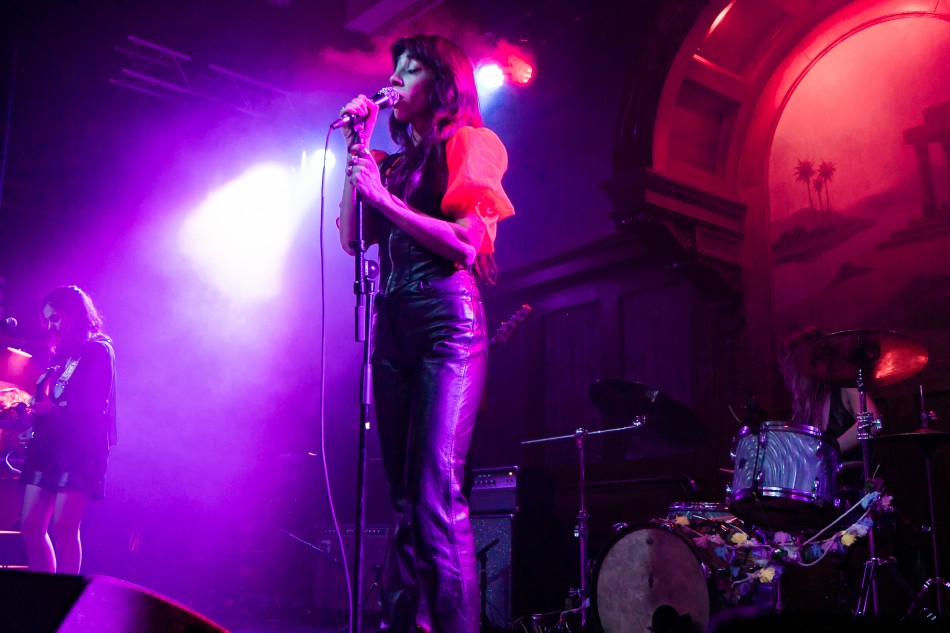 There was a time in the early 2010's when the worlds of garage rock and psychedelic indie music were still male dominated arenas. Of the few bands that broke the gender mold in garage rock and made fans want to see more women in the spotlight at these low lit shows, New York's Habibi is both one of the most important and under-recognized outfits. Combining Iranian romance and cool with lo-fi East Coast indie rock was always a recipe for uniqueness and trendsetting.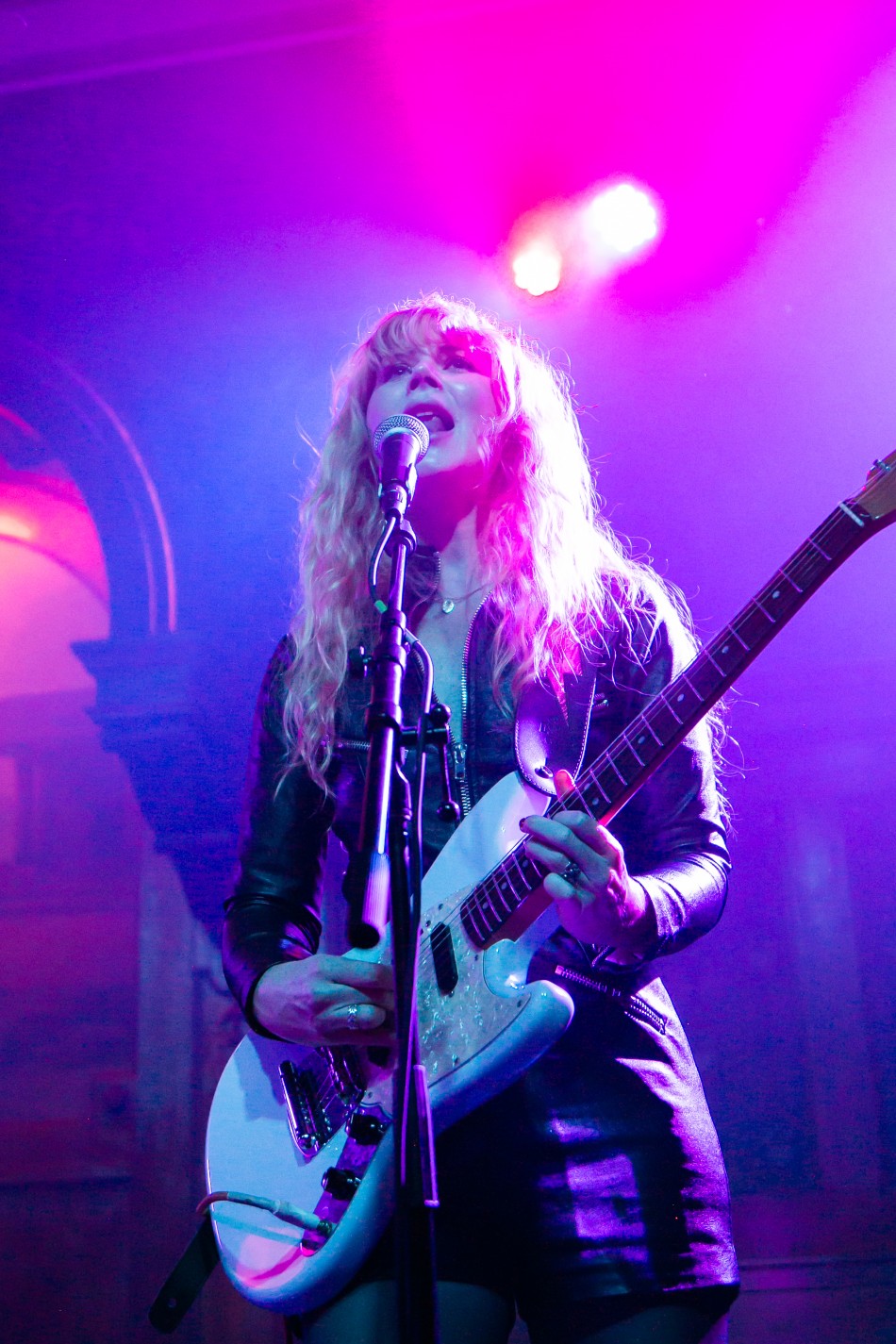 The word Habibi, which means "My Love", signals warmth and acceptance. Just the vibes their shows emanate, especially this one at the Lodge Room, which showed a chiller, more laid back side to garage rock than many in Los Angeles are accustomed to. Our garage rock is heavy and fuzzy while New York's is more atmospheric. Habibi's realness felt like New York, the music had no inclination to rush anywhere and was firmly grounded in the moment. They're much more The Velvet Underground than The Doors.
The Lodge Room was the perfect venue to host this event. Something about the sacred imagery and architecture becomes very beatnik under the right lighting and with the right sound. It may look Masonic but it's also got these underlying French Cafe/Chateau vibes perfect for a Habibi show.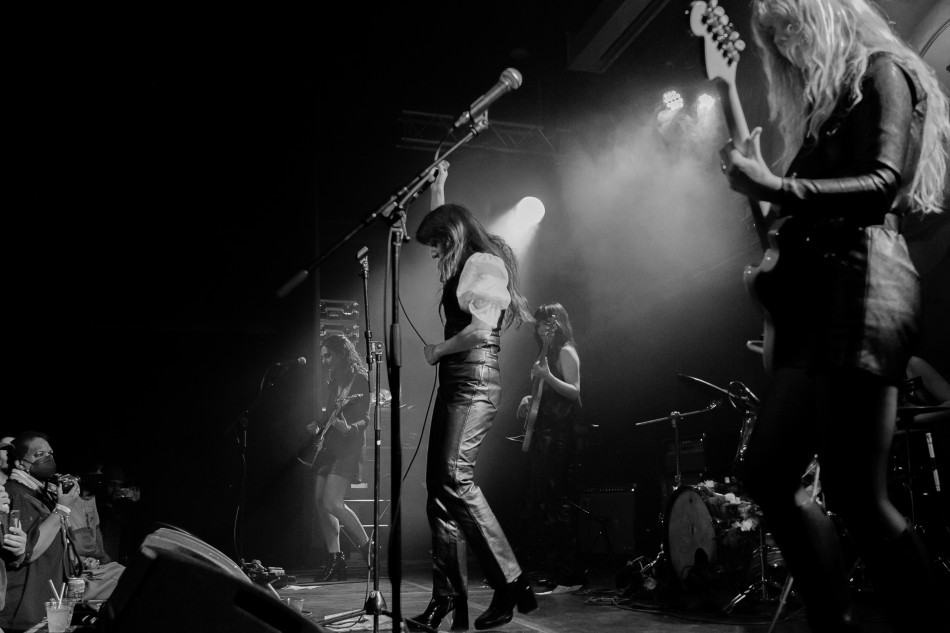 Omotola began the evening with her powerful, soulful, and moving vocals backed with the hypnotic rhythms of her drummer. These vocals carried a sort of sensual, shoegaze element, as if each note out her mouth could stretch into its own lush, flowery wall of sound.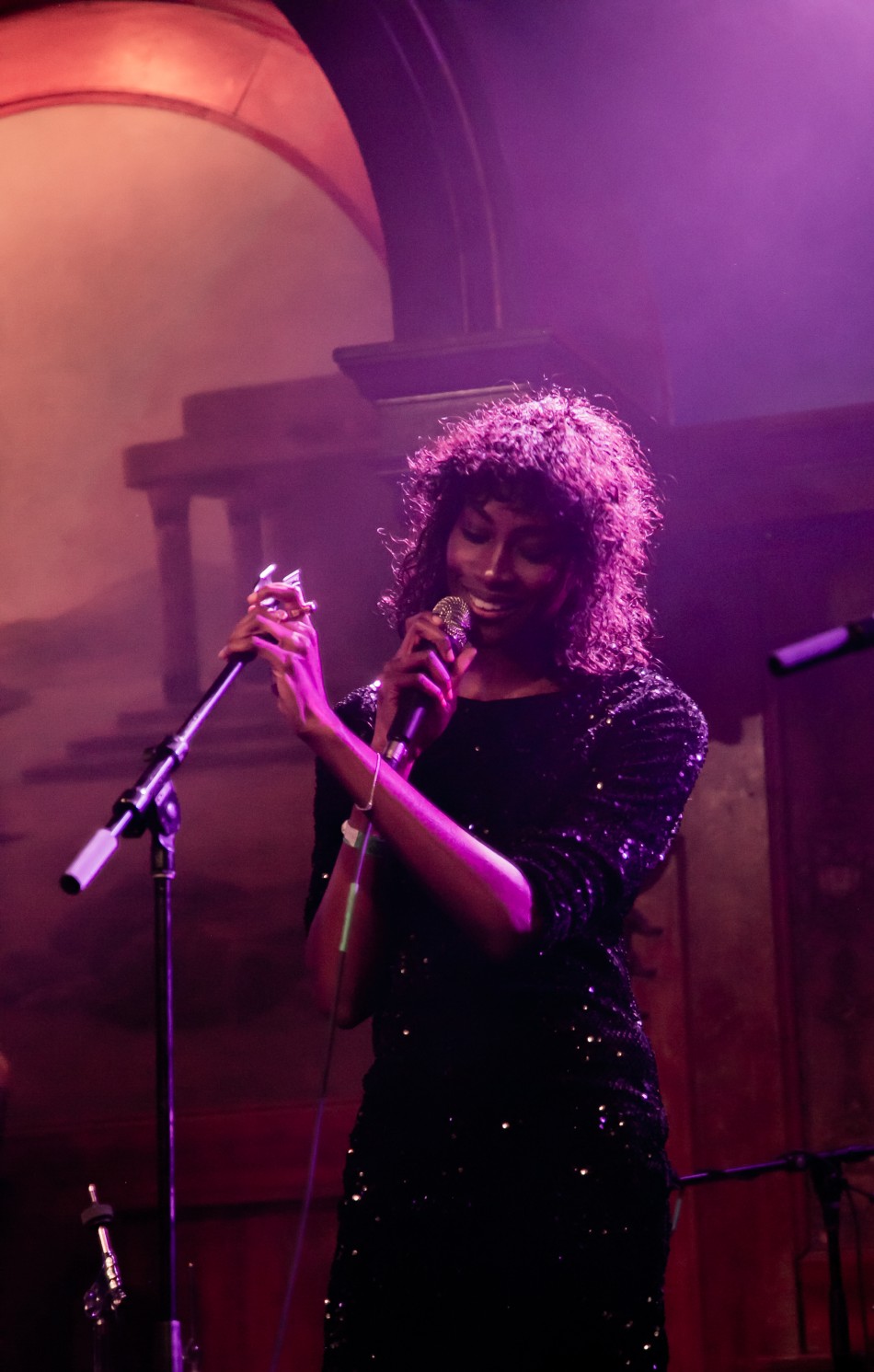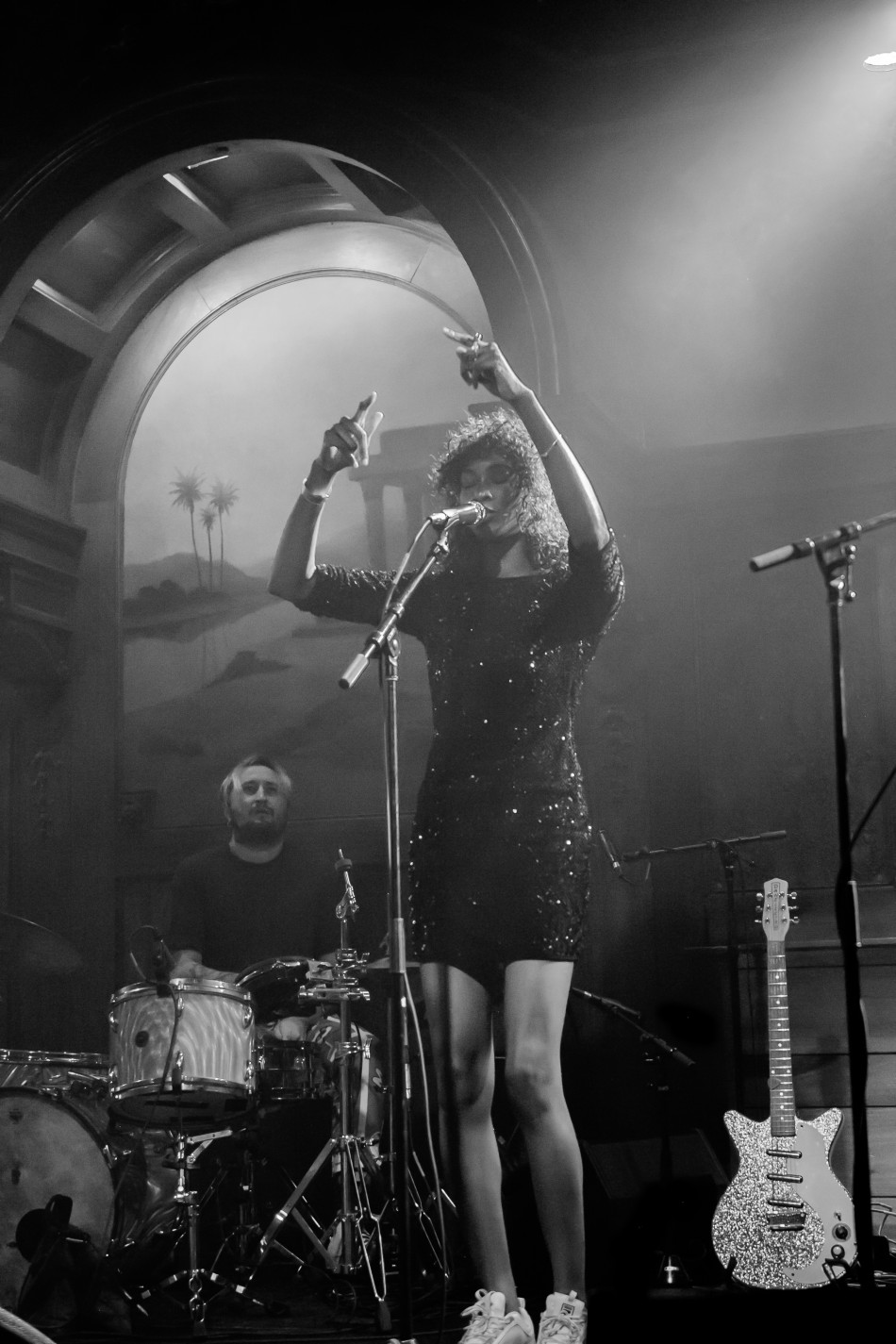 Kamikaze Palm Tree's irreverent, haywire pinball playing style and instrumentation dazzled the audience for the 2nd set of the evening where singer Dylan Hadley's ability to shift from drums to guitar to solo vocals with just as much ease as the quirky music was able to shift gears into unexpected directions had the crowd the completely mystified.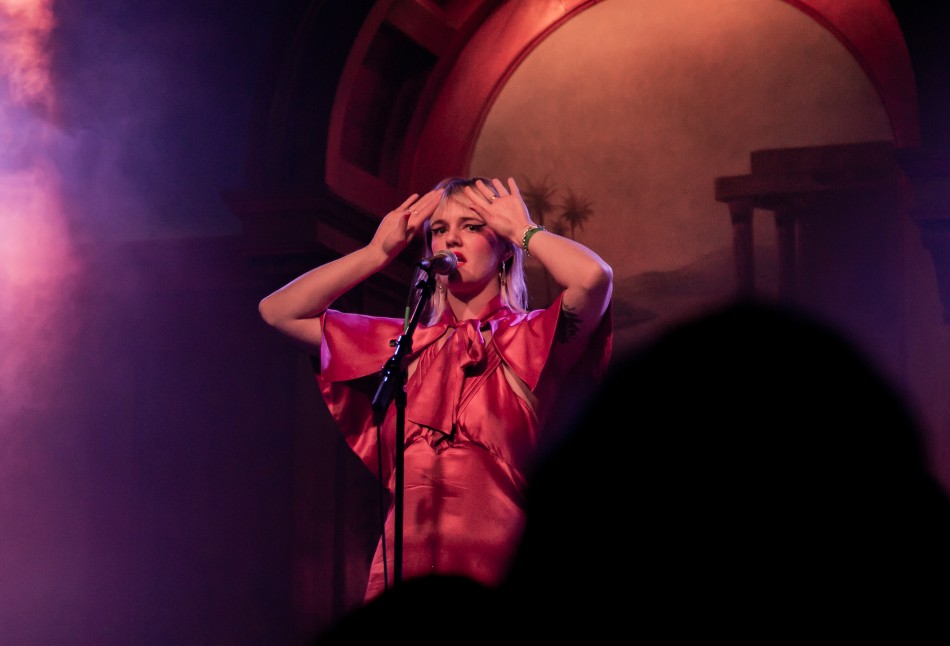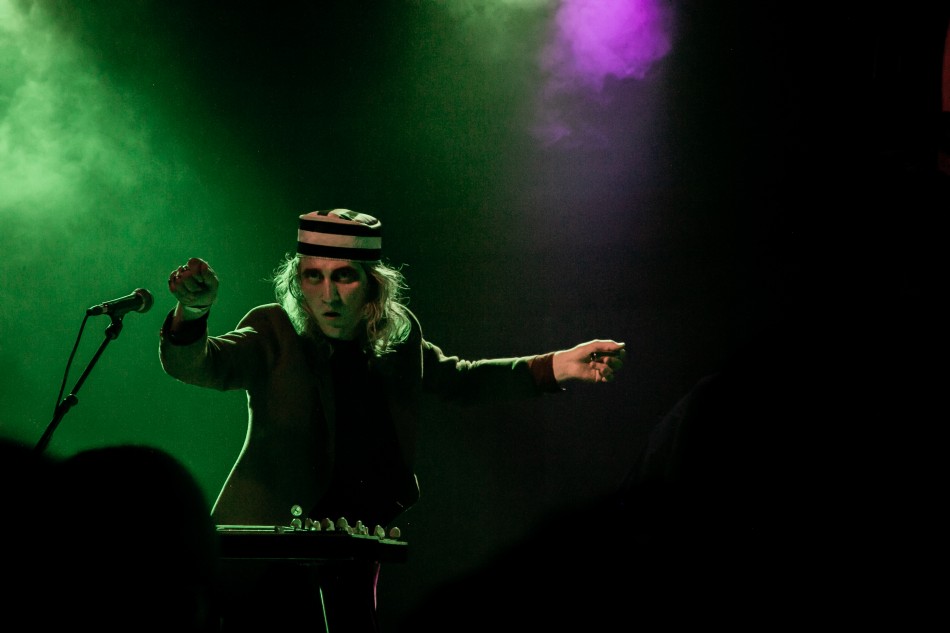 Habibi's latest single releases, "Somewhere They Can't Find Us" and "Call Our Own" showcases the undeniable synergy and swagger of this band. At this epic Lodge Room show, the band felt completely cohesive, building an unmistakable sound that was lo-fi, sweet, youthful in body, old in soul, and hip without anything to prove. The secret to singer, Rahill Jamalifard's power was in her coolness. She didn't need to be showy, her talent and spirit shone through every move and note. Songs like "Angel Eyes" and "Nice" transported the audience into a retro scene from a movie we all imagined and got to live out.
I wasn't particularly an avid listener before going to this show. I went because I know this band has a much larger cultural impact than they get credit for and so, there's is a story worth telling. Women in rock is nothing new nor something Habibi started but they refined it their own way and showed their power simply by doing it better than everyone else. Incorporating Farsi and Persian vibrations into their songs, also made them one of the first rock bands to share this part of the world with American rock audiences. All my friends in High School were Persian, the connection I feel to Habibi is as if their music is my friend. I left the show a fan of everything Habibi does. I was transported places I've only read about and seen in films, be they late-night underground New York beat parties or French cafe poetry jams.
Words by: Rob Shepyer
Photos by: Sophie Weil