Overcoming Fear With Fever Ray At The Palladium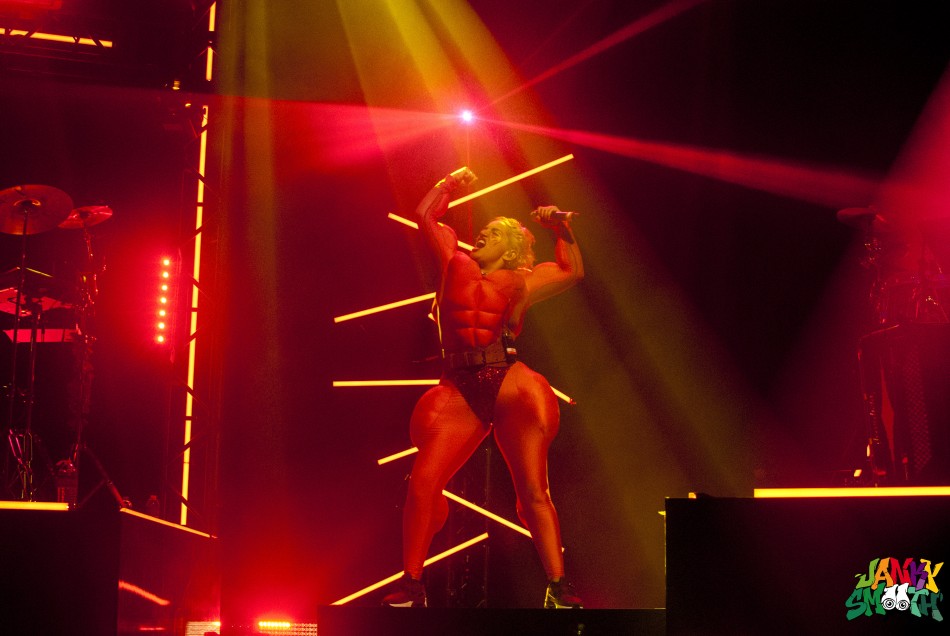 It's an understatement to say that I've struggled to find words to describe the all-encompassing spectacle that is Fever Ray, live and very much in the flesh. Adorned in a cartoon-like bodysuit with padded superhero musculature adhered in bright colors to her otherwise indistinguishable frame, she brought a more rousing performance to the Hollywood Palladium than I could've anticipated.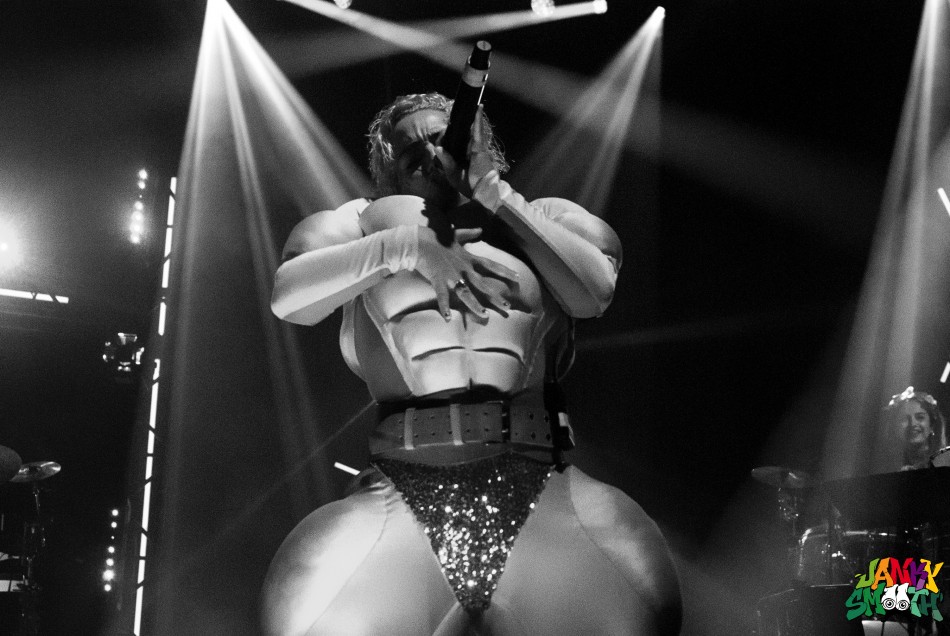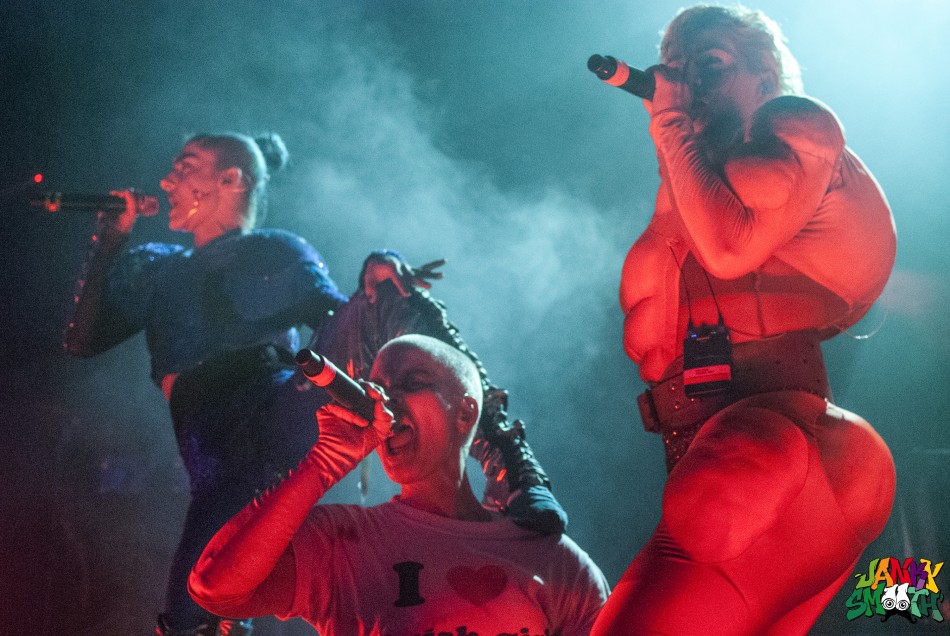 Fever Ray is the solo project of Swedish singer/songwriter Karin Draijer, who is already well-known for her work as one half of the the electronic pop duo The Knife. Unlike The Knife's IKEA soundtrack-worthy melodic charm, Fever Ray is quite the other side of the coin in terms of style, lyricism and the nightmares that accompany the visuals Karin has chosen for this project. From watching her videos, I fully anticipated a Marilyn Manson meets Guillermo Del Toro house of horrors. Even the costuming of those in attendance were more suggestive of some kind of wild underground party as the crowds gathered on Hollywood Boulevard.
As the lights dimmed, the crowd erupted immediately. Karin and her backup vocalists and musicians were costumed uniquely and fit adeptly into the overall artistic vision, also finding themselves immersed entirely in the fabric of this fever dream.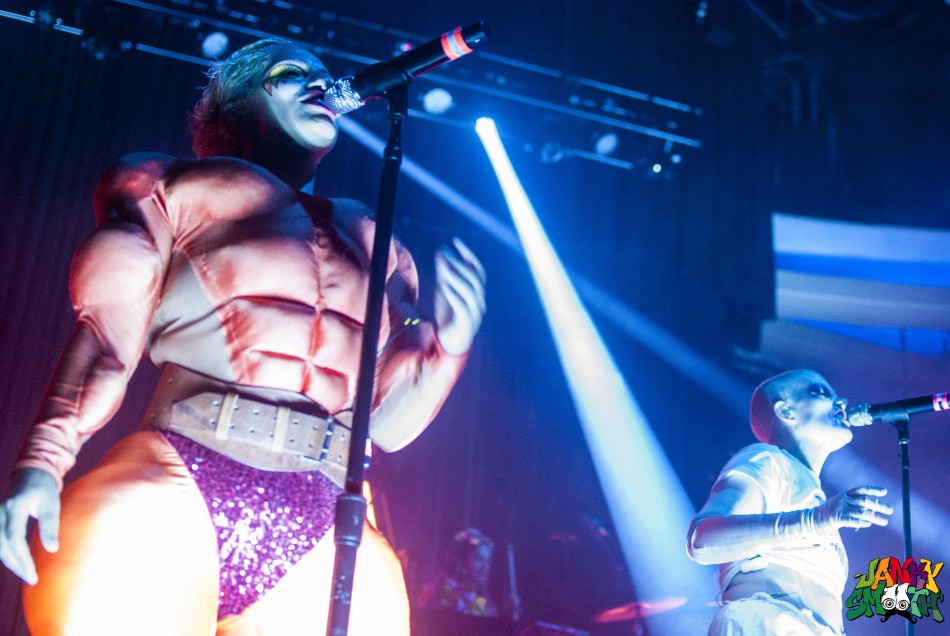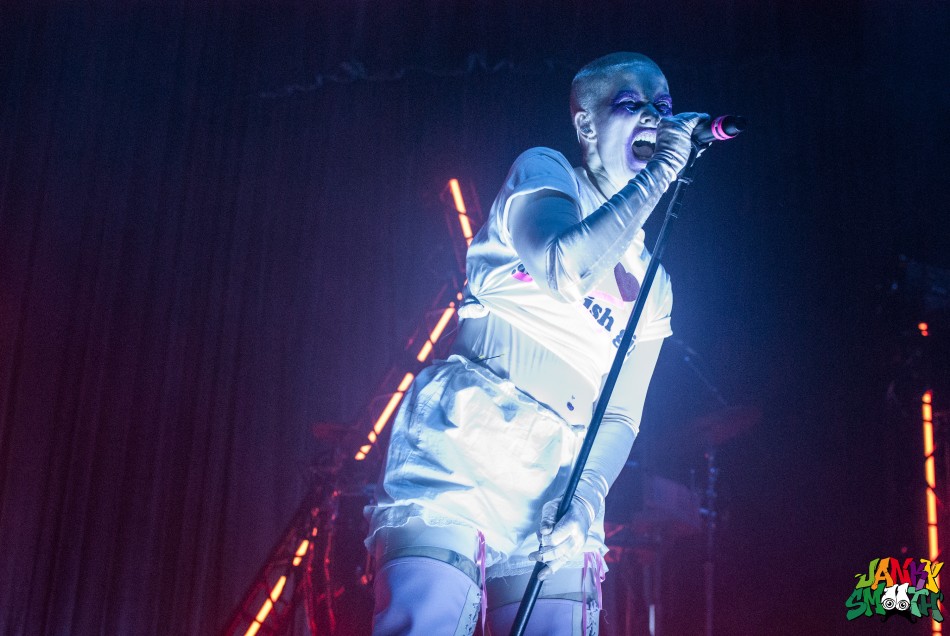 Notably, Fever Ray employs an all-female lineup of instrumentalists as she had revealed earlier this year when her 2018 tour was announced. Although the term "electronica" seems like a forgotten section in a CD store, Fever Ray breathes new life into the eerier side of synth-pop and dark wave that we had barely brushed the surface of in the earlier years when Bjork and Aphex Twin brought us an otherworldly sound. The juxtaposition between Fever Ray's stark and simplistic electronic instrumentals and almost primal vocals combines alien and ancestral at the same time.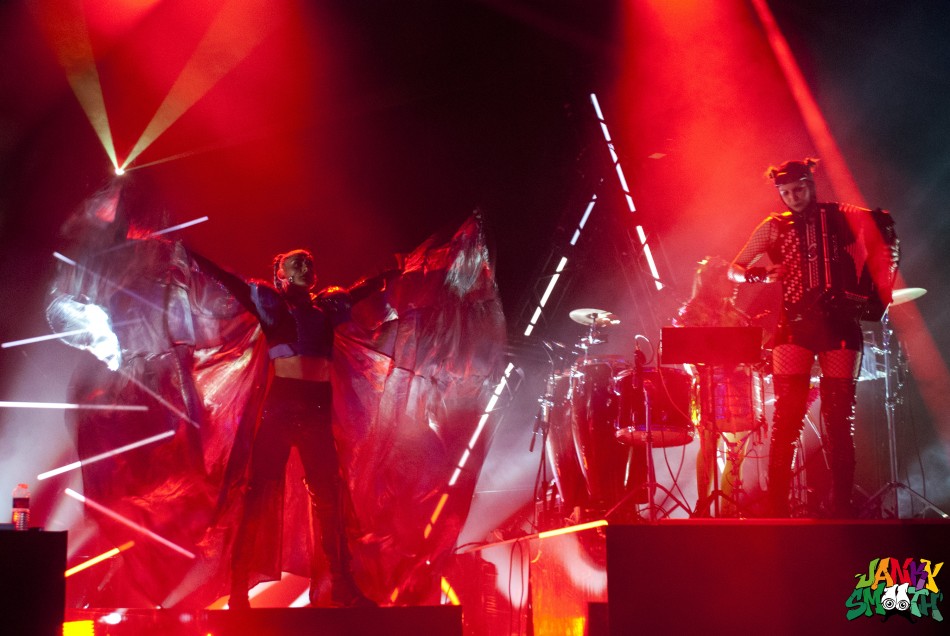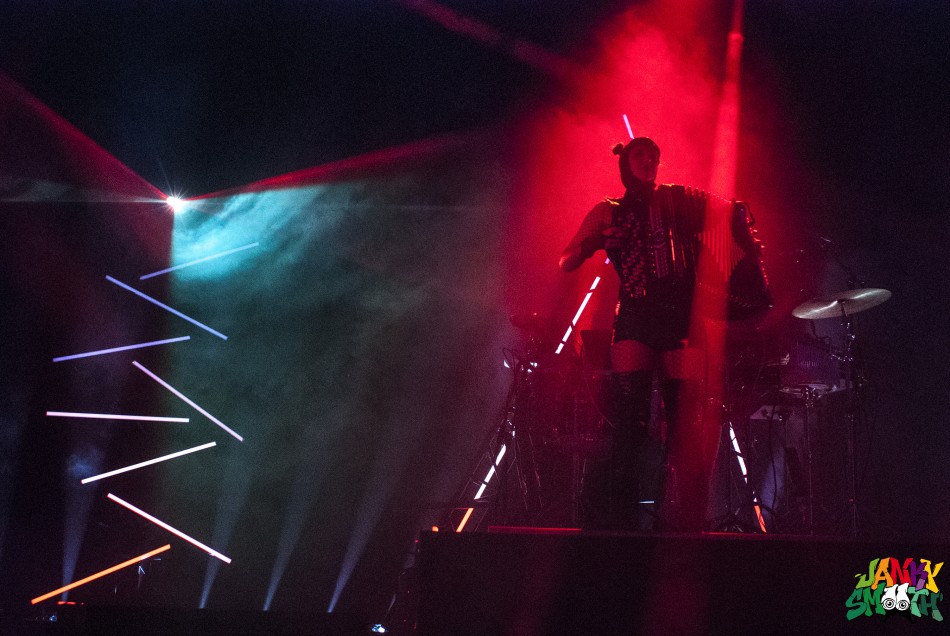 What I hadn't truly understood before the live performance but have come to understand now in retrospect, is that Fever Ray as a project is more about being scarier than you are scared. The fake blood in the videos, the haunting melodies and even the disorienting (although admittedly captivating) production value accompanying the Fever Ray performance are all a part of overcoming and being bigger. For this reason, the imagery of the otherwise remarkably comical muscle suit might've been lost on me had I not come to this realization. There is a way to put your passion and your art out into the world and not be afraid of how it is perceived and Fever Ray has found that secret formula.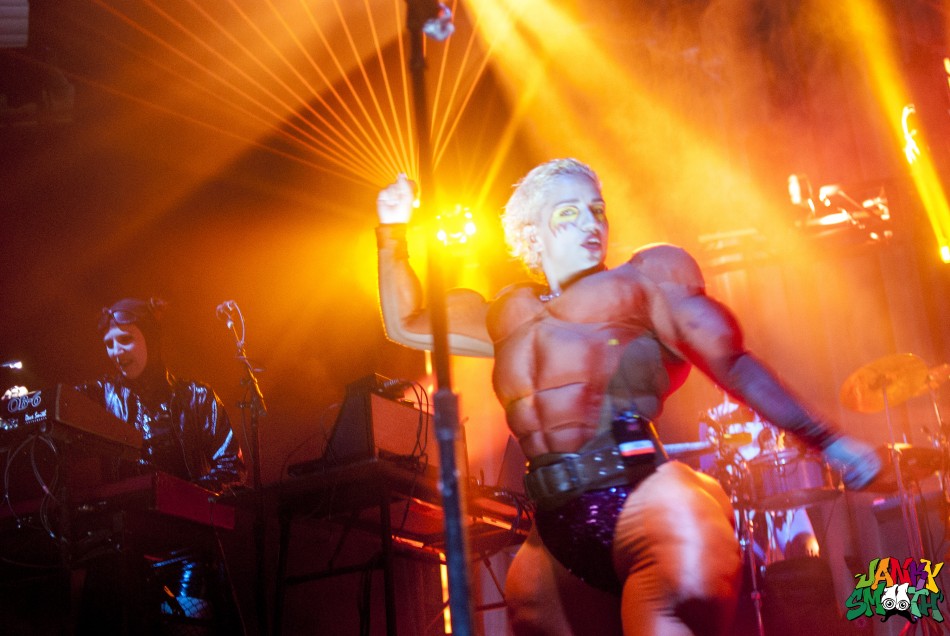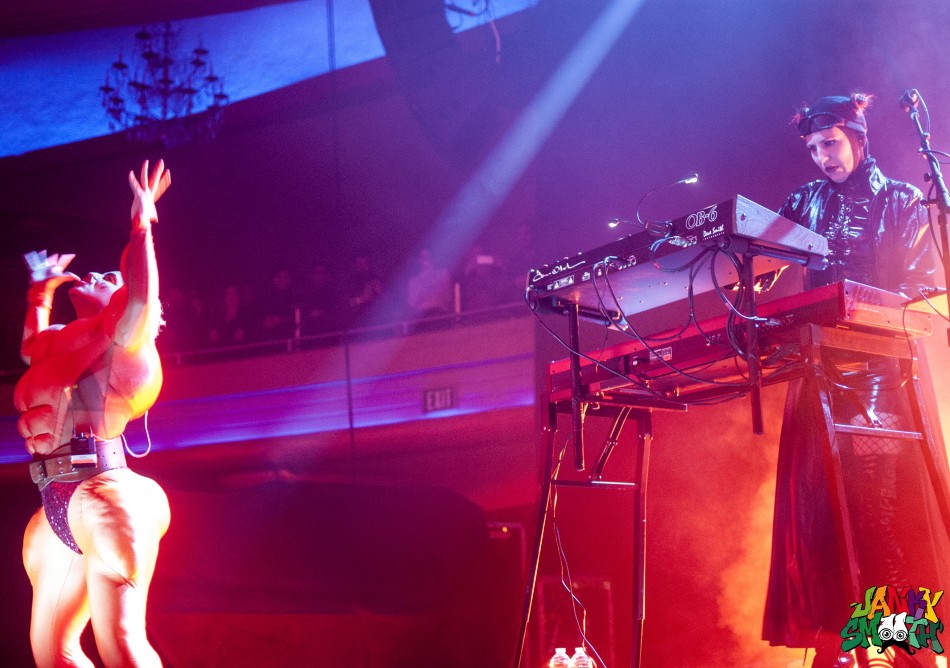 Words by: Aria Silva-Espinosa
Photos by: Grace Dunn