Friday the 13th with Joyce Manor and The Garden in Pomona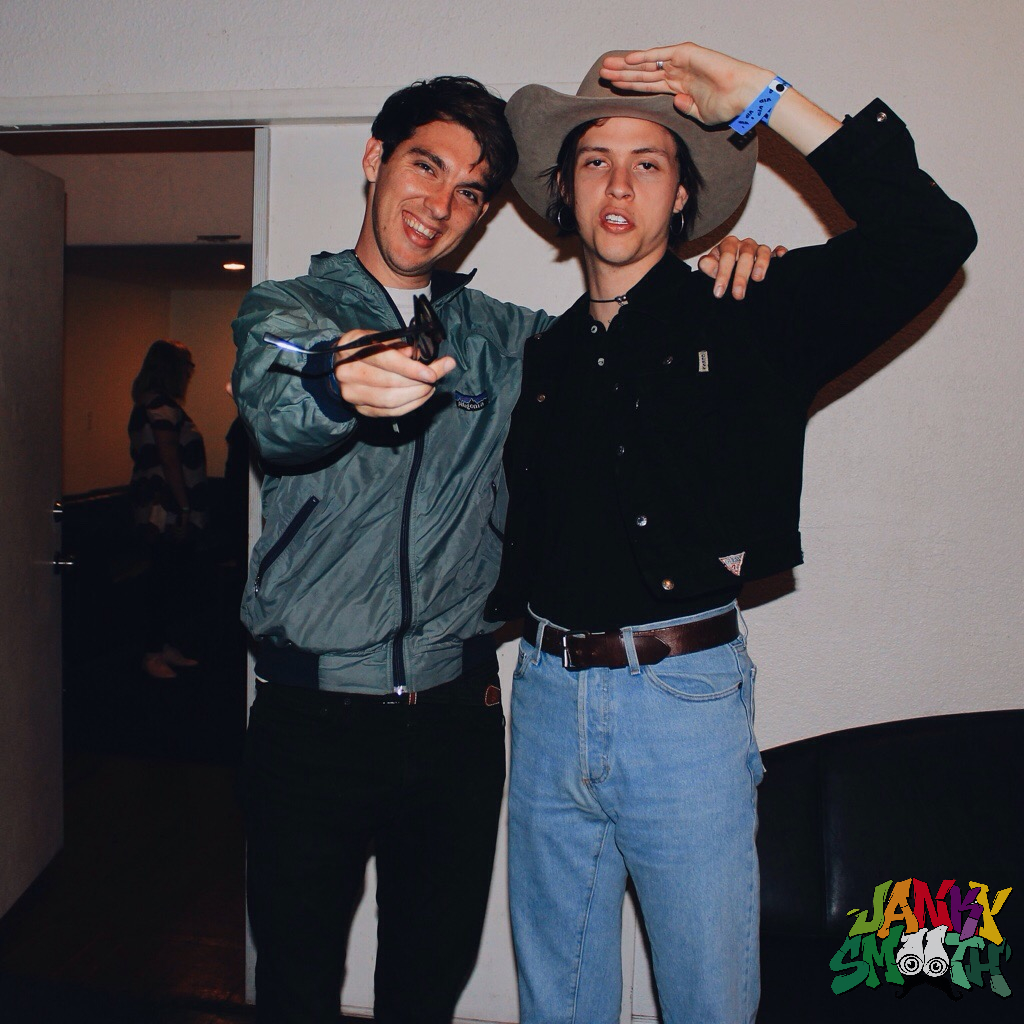 It was the first night of the 2 day affair that landed on Friday the 13th at The Glass House in Pomona. I arrived in beautiful downtown Pomona just in time to grab a bite at one of their many establishments near the venue before doors opened. The opening band, Upset is an all-girl punk rock band from Los Angeles CA. They played songs from their debut album She's Gone as fans were getting settled in to see The Garden and Joyce Manor.
Up next came the twin brothers, Wyatt & Fletcher Shears better known as The Garden, from Orange CA. The Garden uses a minimal approach of vocals, bass, and drums to create a sound that is both exciting and thrilling. This neo punk duo amped up the crowd with their fast, engaging, and unique style. Wyatt took the stage in faded blue jeans, a black dress shirt, and a brown cowboy hat. In contrast Fletcher appeared in black skinny jeans, and in a red flower blouse. I really did not know what to expect as this was my first time seeing The Garden, but had heard great things from fellow music lovers. It didn't take long to find out what all the hype was about. Their high energy performance hit its climax by the third song as Fletcher leaped from the stage into the crowd during what sounded like an interpretation of a rap/trap song. Although their songs are short it left the audience amped and ready for headliner Joyce Manor.
Luckily this venue allows ins and outs so I was able to grab a cheap drink at a bar nearby in between sets.
At about 10:30 pm it was finally time for Joyce Mayor to play. The band used Iron Maiden's Hallowed Be Thy Name as their entrance song which was a nice touch. You could feel the crowd's anticipation and excitement before the band came on. This Pop/Punk rock band opened the show and it didn't take long for the rowdy and wild fans to begin crowd surfing and singing along. Their second song was Heart Tattoo, an emotional song about the reality of love, fitting for this pre Valentine's Day show. They pummeled through their songs but since most average about two minutes they were able to play fan favorites from all three of their releases including Constant Headache and Derailed. They did not play my favorite song Victoria, but they did play Christmas Card, which has passionate vocals and hammering guitar chords. The set was just under 40 minutes but the fans wanted more. The Glass House lit up with roaring chants from the audience and finally Joyce Manor came back for a three song encore. Although the set was fast the band played with such passion and intensity that it was everything you could hope for from a pre Valentine's Day punk rock show.
Words: Chrysalis Tune
Photos: Oscar Diaz