Moon Block: Party in Orange County w/ Crazy After Party in LA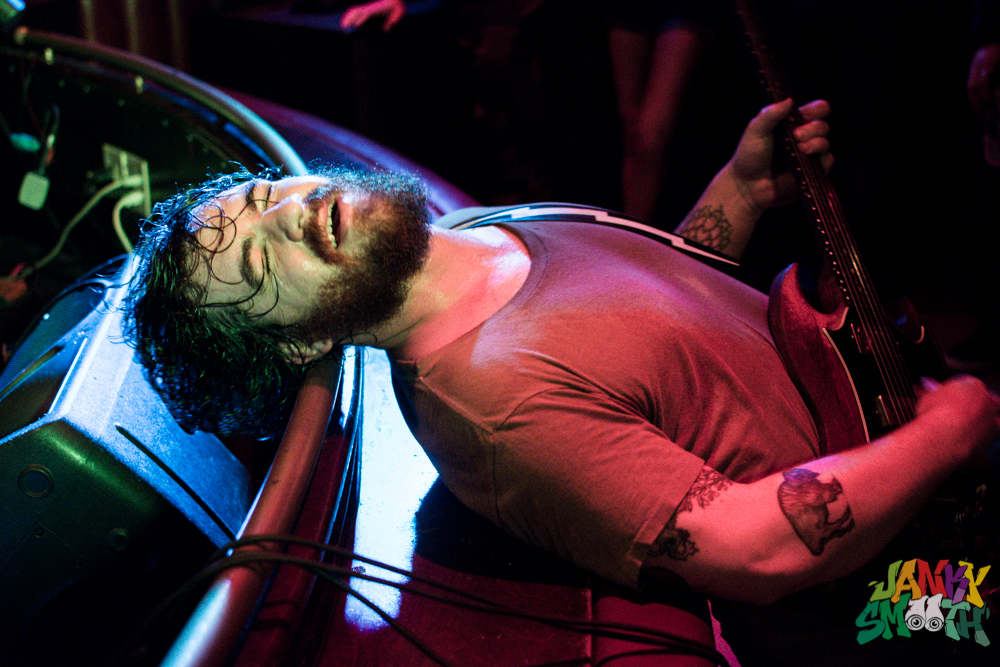 Moon Block has done it again. On Sunday night I made my way out to Fullerton for yet another great Moon Block Party. The show took place at The Continental Room, not to be confused with The Constellation Room at The Observatory in Orange County. This, according to the people at Moon Block, is a common issue when booking bands. As soon as I entered the tiny space known as The Continental Room, I noticed Troy and Sleazy P of Death Hymn Number 9 behind the bar. Not only do these guys kill it on stage but they can also make a killer drink.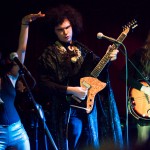 First band on the line up, and one of my all time favorites, Them Howling Bones, ended up not having a chance to play last night do to miscommunication with their bass player, Mondo. Aside from that, the show ran smoothly as Isaac Rother and The Phantoms quickly took the stage. I was surprised to see such a large band fit on The Continental Room's tiny stage. Isaac and the Phantoms played a few songs before Isaac shared the unfortunate news that his dog had passed earlier that morning. He honored his dog by playing an old folk song by the title "Old Blue" which has been covered by such artists as The Byrds and Jim Jackson. It was by far the best cover of the song I had ever heard. Isaac Rother went back to playing their Rocky Horror like tunes and the audience kept dancing. I was quite surprised how packed it felt for Isaac Rother that night when the bar never hit capacity. I was informed that there may be a possible Isaac Rother EP release show during Cretin Hop at Footsies Bar in Highland Park Saturday whether or not every thing works out with the upset neighbors in the area.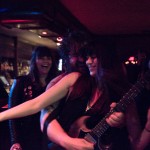 Up next was The Blind Pets from Austin, Texas. these guys blew my mind! I feel that half the crowd who had shown up for Them Howling Bones and Isaac Rother had already left at this point. Those who stayed got an amazing show. Front man Josh Logan had a very Jesse Hughes of Eagles of Death Metal meets Together Pangea kind of vibe. I know that sounds like an odd mix, but trust me thats what he fucking sounds like. Other than my odd comparison they also have a very 90s Grunge vibe to them.  From the stage movement to the hair and unshaved faces, he did a great job communicating with the audience and interacting with them as well. At one point of his performance he left the stage to see how far his chord would stretch out then crawled up onto the bar and played from there for a while. He later put his guitar around some random chick in the audience and played from behind her, eventually leaving her with his guitar so he could crawl around the stage. it was definitely quite a spectacle. I had never listened to Blind Pets before this night but after hanging out with the dudes and seeing them last night I am definitely a new fan.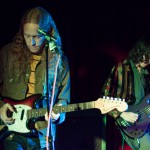 For the final performance of the night, who I guess you would call the headliner, was Morgan Delt. Morgan Delt, as great as he is, wasn't a good fit for the line up. I like smoking pot a lot and Morgan Delt is the perfect jam for such a hobby. It just wasn't the perfect jam for a line up that consisted of drinking bands such as Isaac Rother and Blind Pets. It was just way too mellow of a performance for as drunk as I had gotten last night, again thank you Death Hymn boys. Morgan Delt played through what felt like an hour long set. Them Howling bones had been hoping there would be enough time to squeeze in a couple songs at the end but unfortunately that was just not possible. The one great thing about being in a band in LA is 24 hour rehearsal studios and that's where the rest of the night took place. Them Howling Bones would not end their night with out playing their new songs for an audience, no matter how small that audience may be. The Bones boys invited Blind Pets, a few friends and myself to their rehearsal space in an undisclosed location in Down Town LA.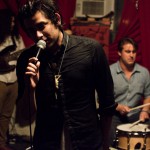 I miraculously made the 20 minute drive from Fullerton to LA to find some street racers and probably some shady drug deals going on behind this warehouse. This must be the place all right. I call the guys from Them Howling Bones to come get me. As I am escorted into the building I can hear all the other bands in the building practicing and see junkies shooting up down the stairwell, mind you its 3 A.M. at this point. I walk into a room that is like a scene from a Rock n Roll movie, Red Curtains with Wiccan symbols spray painted on them, music posters, shitty couches, a handle of vodka, and I'll let your imagination take you to the other kind of things happening in this room. Unfortunately cause we were all drunk no one got Blind Pets number so a second performance from them was not happening. However, I did get an awesome private performance from Them Howling Bones and got to hear the new material. I can tell you you definitely won't be disappointed. Them Howling Bones goes back into the studio next week.
Words and Photos: Taylor Wong