Street Sass: The Flytraps at Harvelle's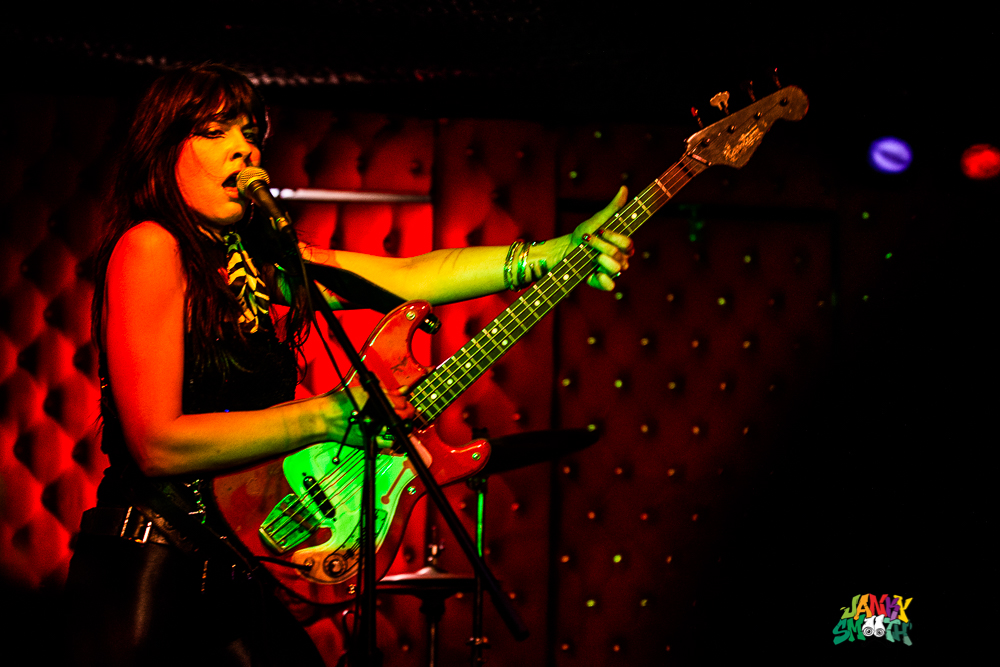 Despite the number of years they've been around in the L.A. club world, the Flytraps is still a band name that more people in the scene have heard than have actually seen play live. Fortunately for the scene, that's a situation that is rapidly changing. Seemingly making up for lost time, the last twelve months have seen an onslaught of indie releases by the Flytraps including their latest Burger Records cassette release Bitches in Boots, the debut of which was celebrated at Harvelle's Long Beach cocktail bar.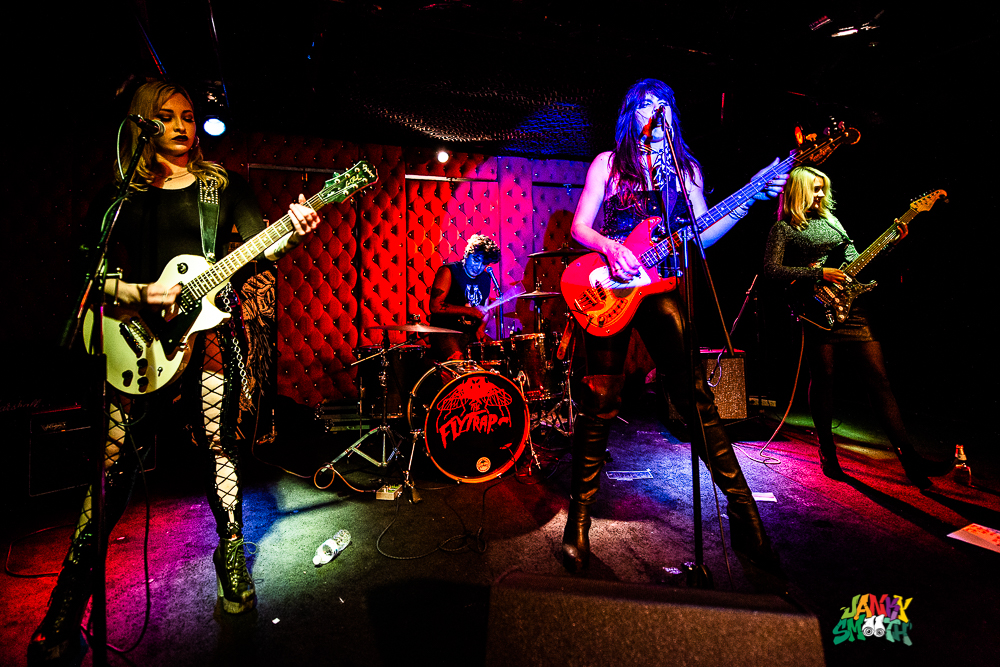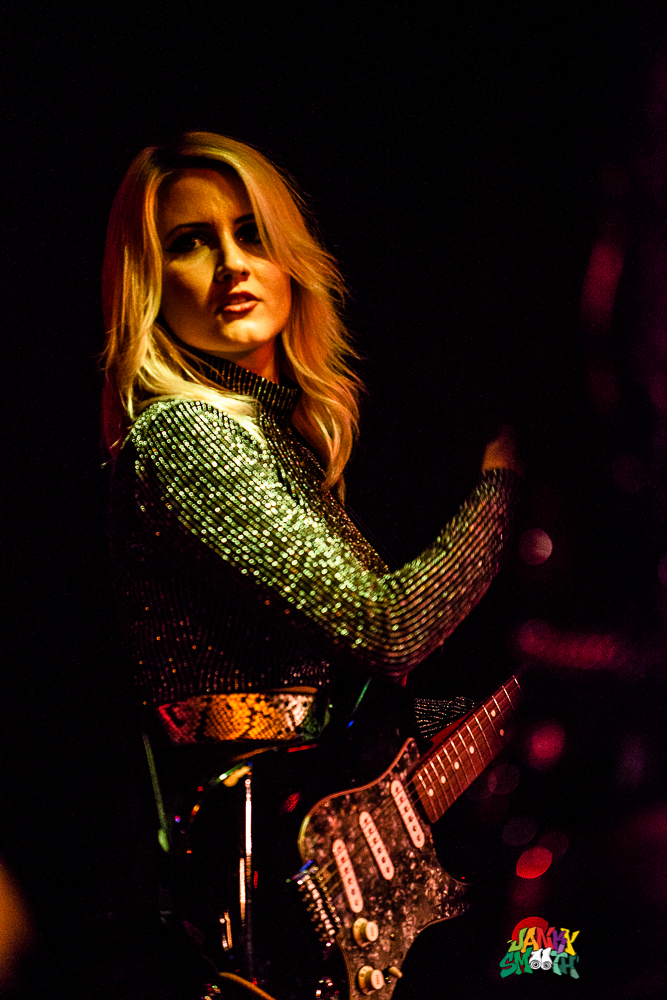 It seems difficult to fathom now that bassist Kristin Cooper wasn't always the main singer and front woman of the Flytraps but since the days since guitarist Marz Riesterer left the group (aptly replaced by stylish rhythm guitarist Chloe Z. Young), Kristin has developed a compelling aura of confidence and punk rock sangfroid that seems to draw their fans in. Whether she's wildly mosh cheer leading the opening punk acts Skullcrack, Pink Mist and new Long Beach band The Tangents or strutting it up on stage with the Flytraps, Kristin Cooper is a one woman punk rock bacchanal. As she towered over the audience on stage in her black high heel boots shrieking that her gender is "more deadly than the male" in "Female of the Species', it certainly came across as a declaration to be reckoned with as was the unbridled assault on West L.A. wanna be rock star douchebaggery in "Sunset Strip R.I.P." Fittingly their set ended with their audacious cover of Rose Tattoo's "Nice Boys Don't Play Rock 'n Roll" which featured deft slide guitar from the band's musical secret weapon Beth Boyd and concluded with a good old fashioned gear smash up courtesy of drummer Fabian Ruiz who appeared to be imbued with a furor that channeled Keith Moon and a bit of Sid Vicious thrown in for good measure.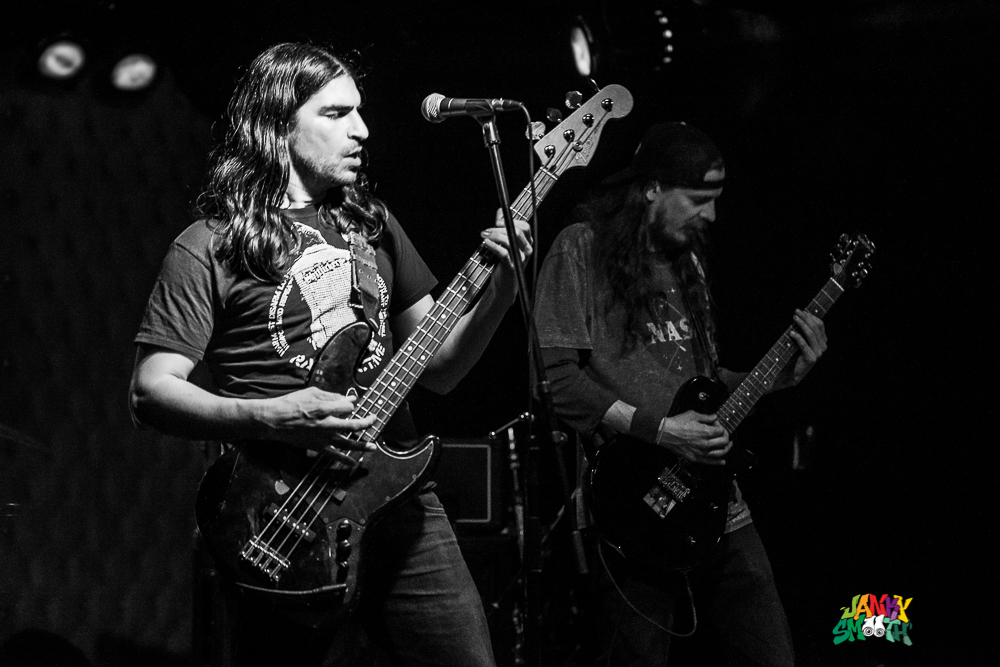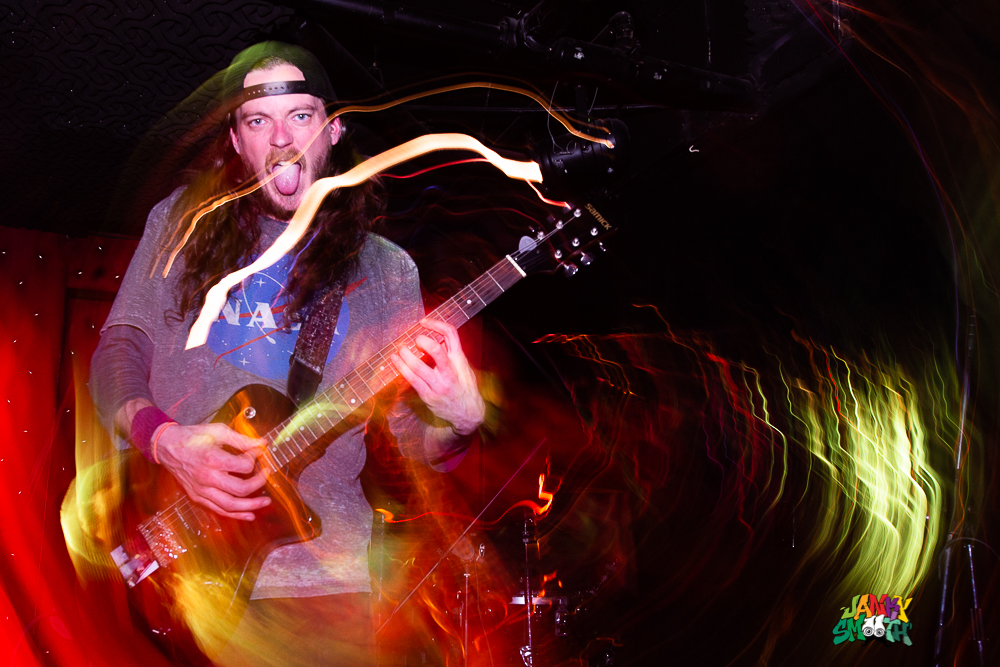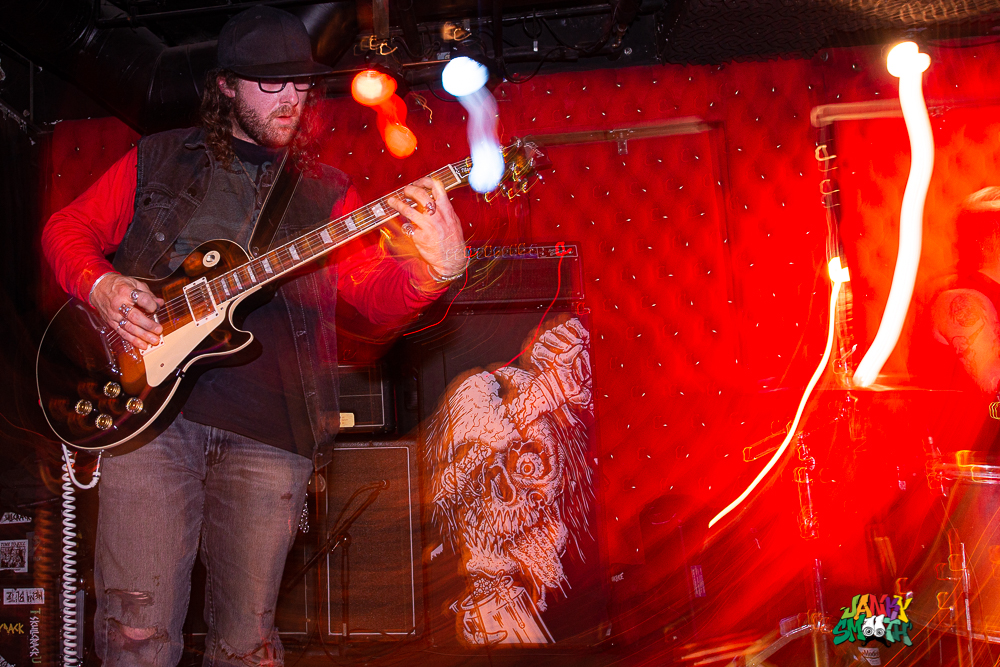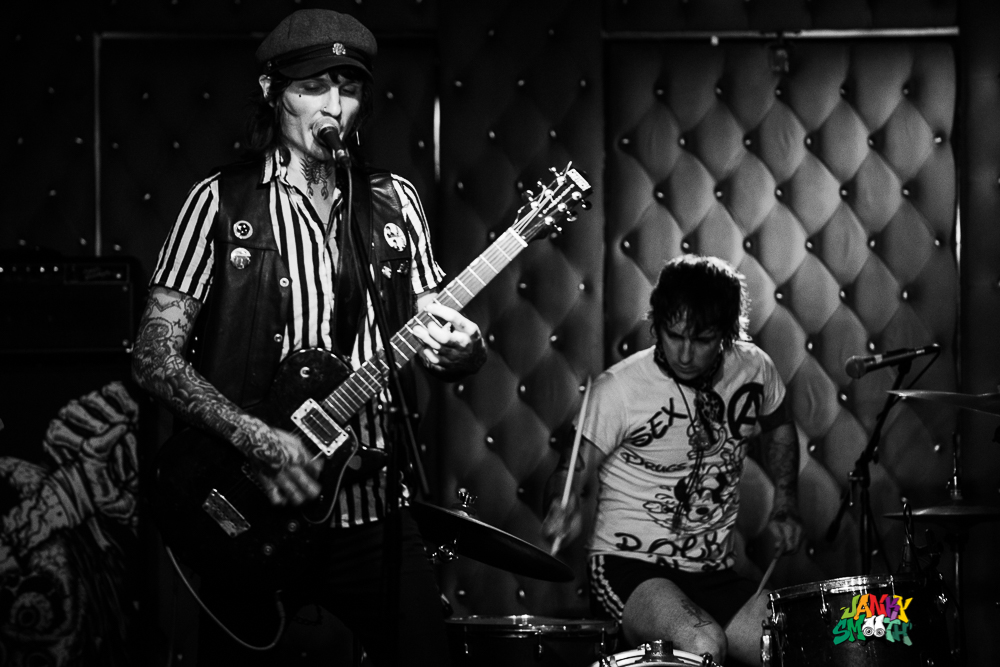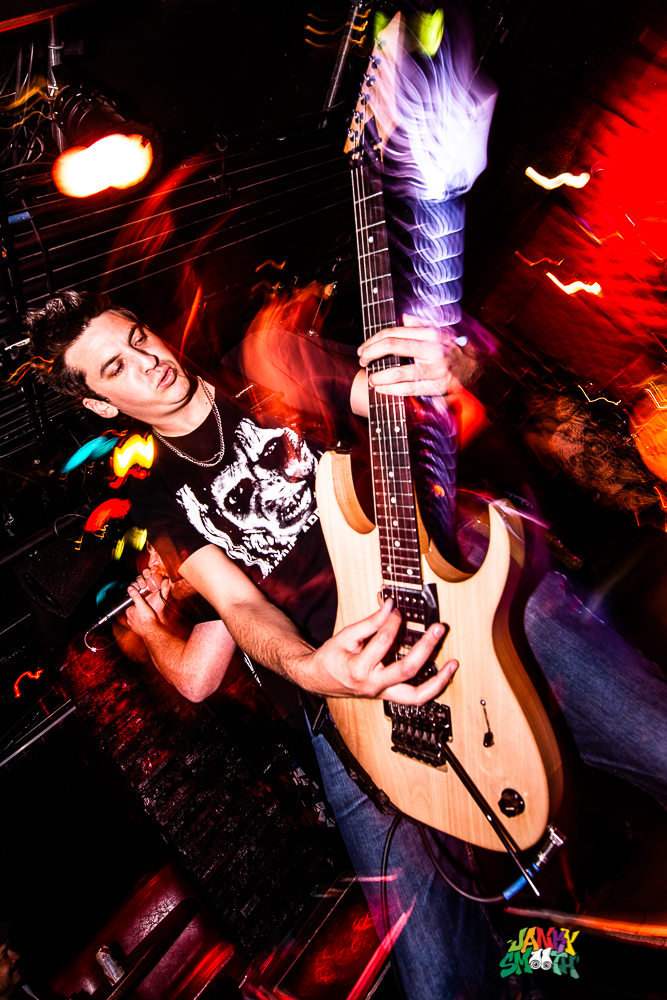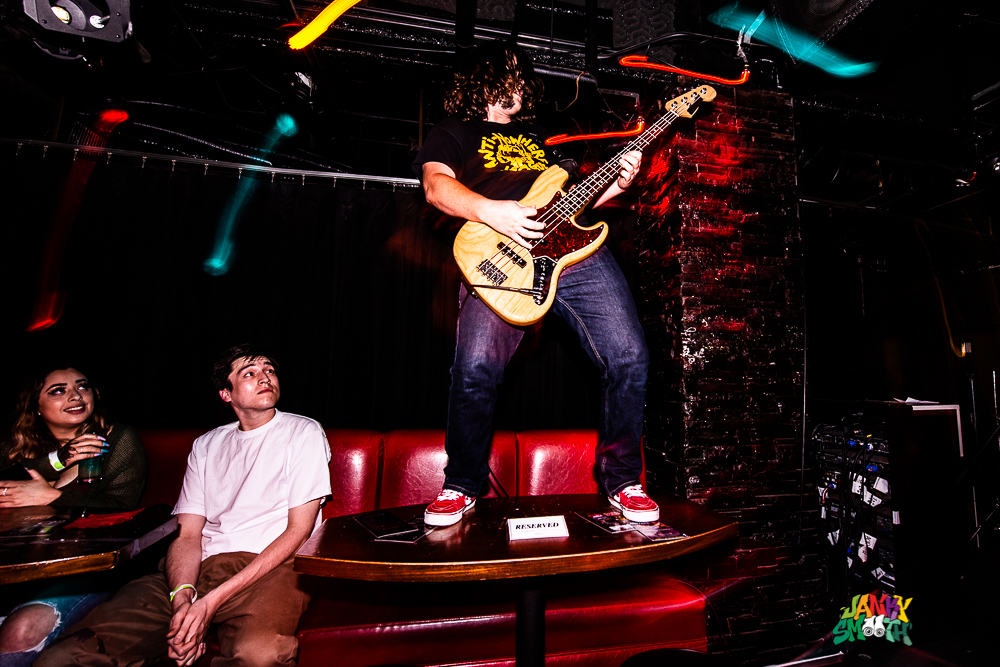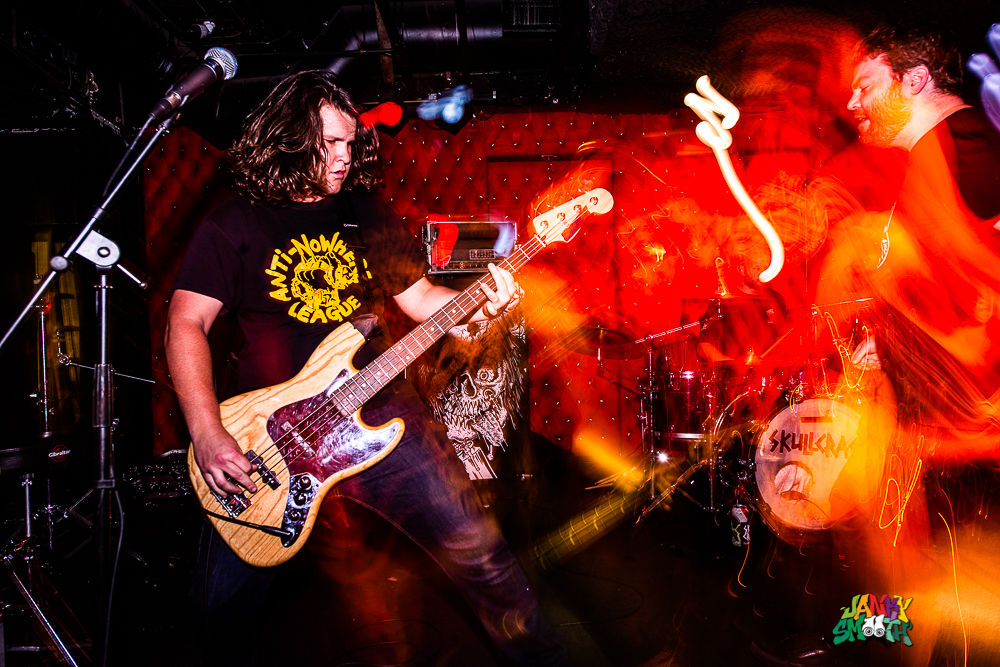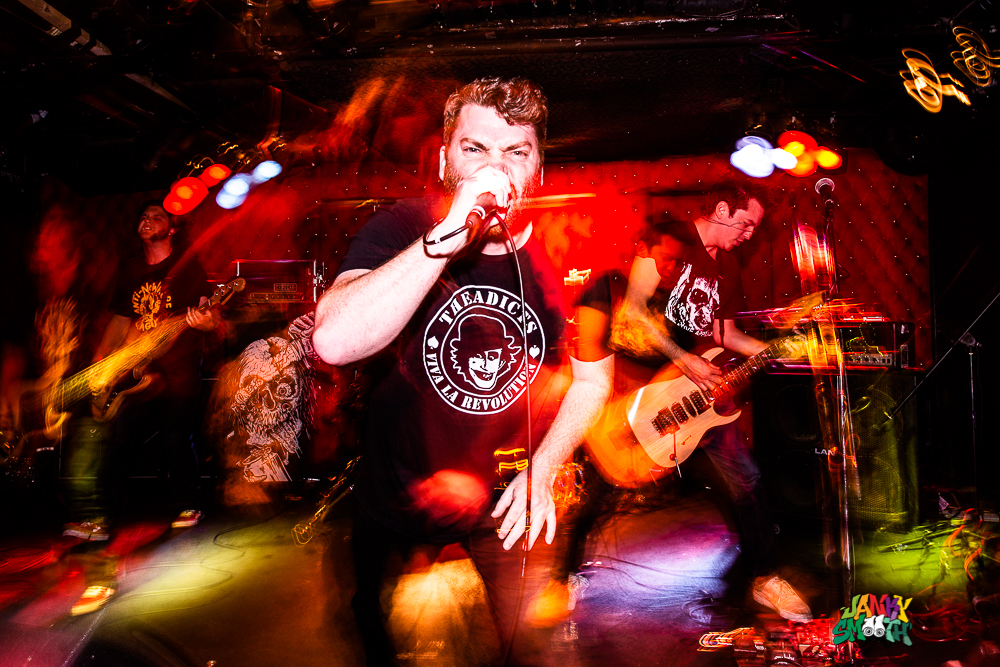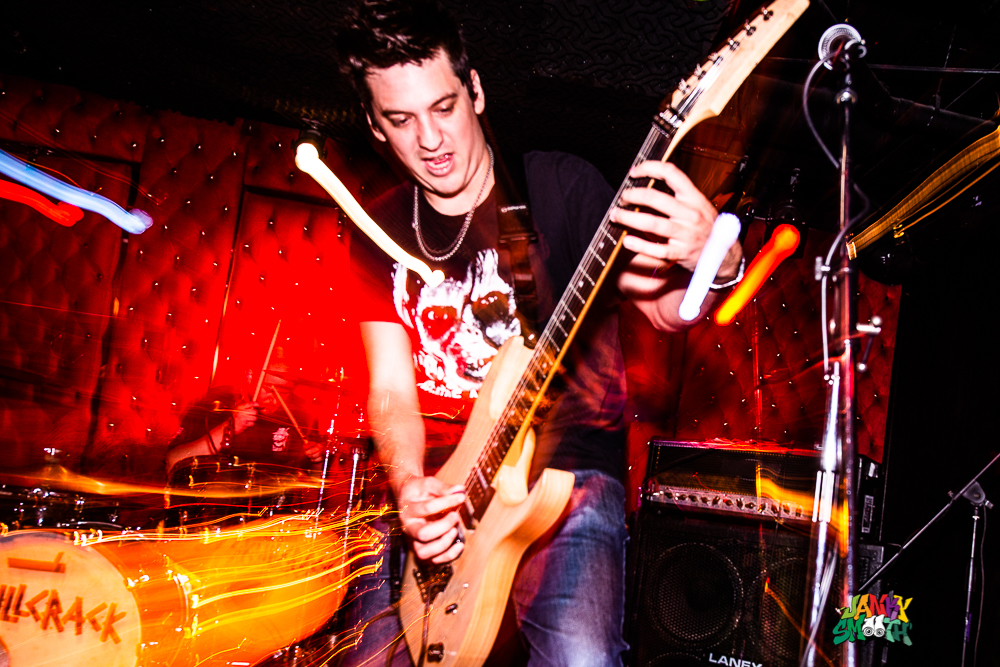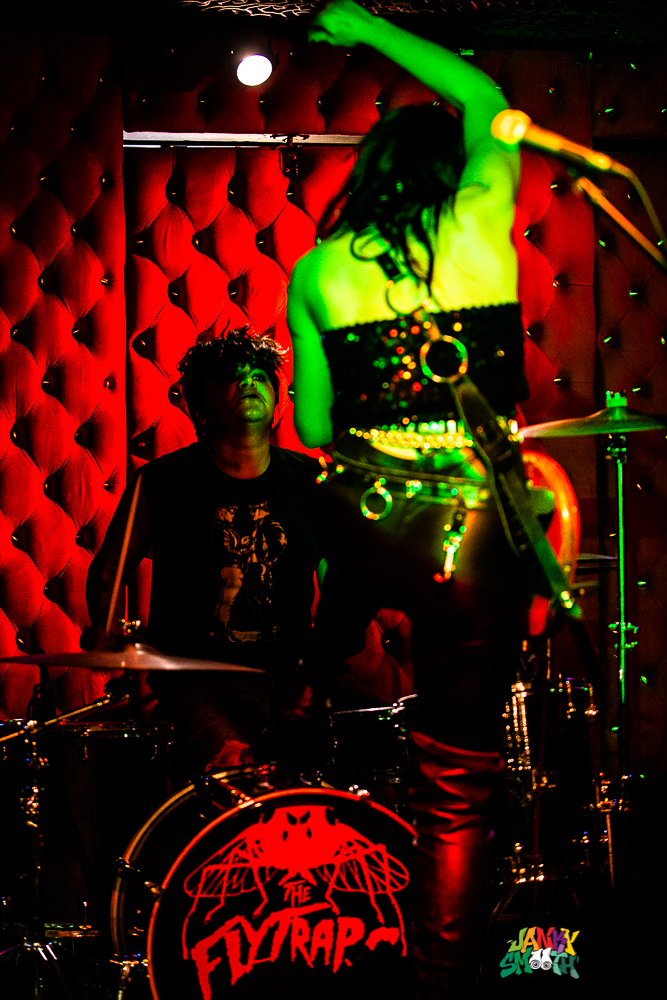 And make no mistake about it, the Flytraps ARE a punk band first and foremost and although in their earliest incarnation they were garage rock combo often compared to the Cramps, these days the only thing they have in common with the world's most famous psycho-billy band is genuineness. Which is to say that, much like the stiletto wearing Lux Interior and fishnet adorned Poison Ivy, who weren't merely wearing costumes and playing at being deviates, Kristin Cooper is truly every bit the badass, Amazon punk rock dominatrix you see attacking her bass with feminine fury and assailing the crowd with salacious streetwise sass.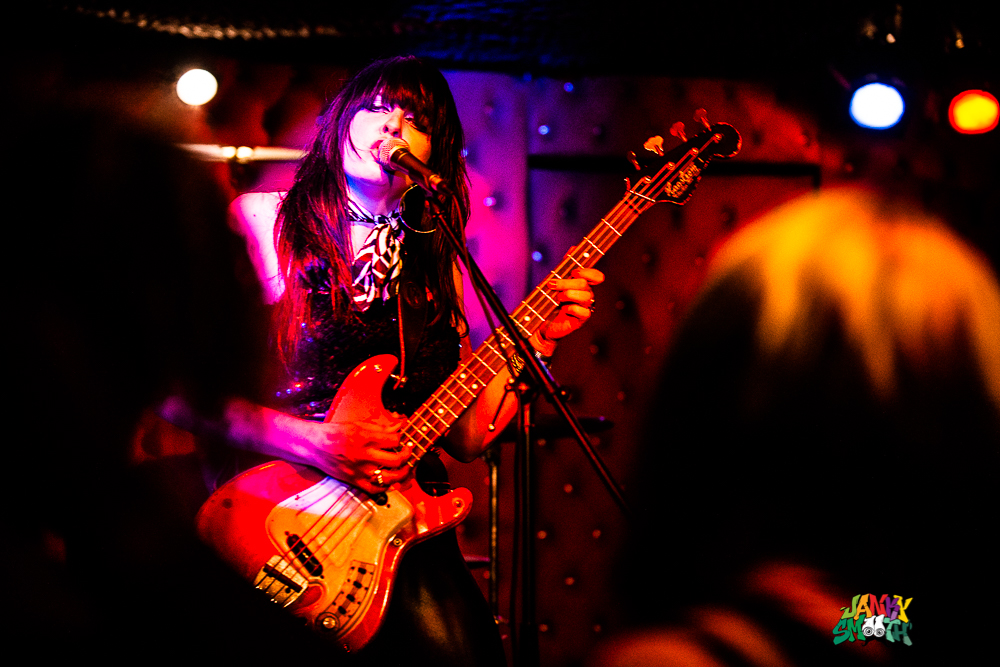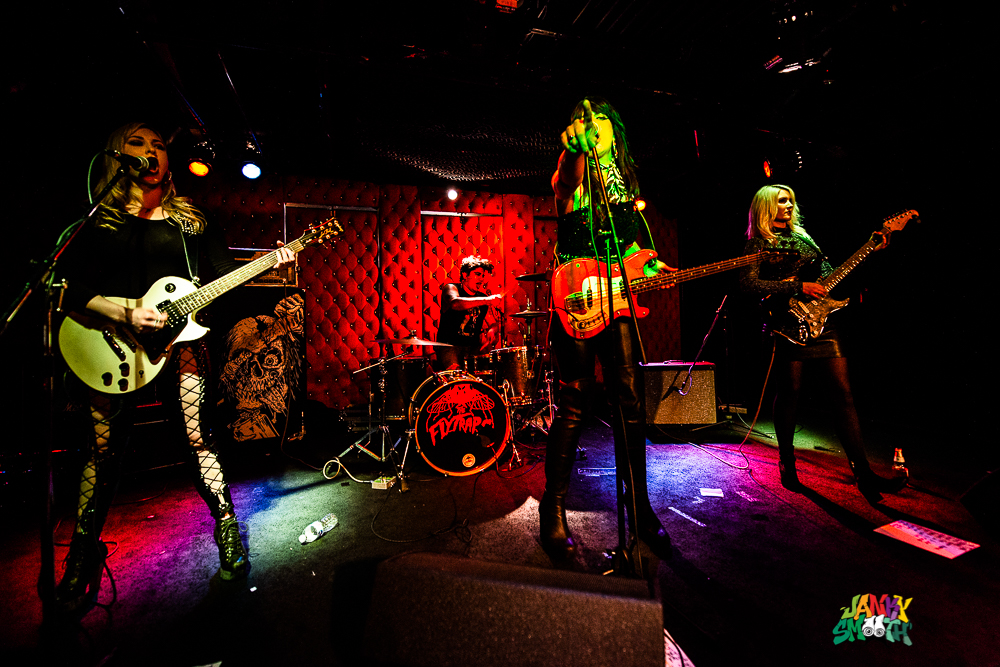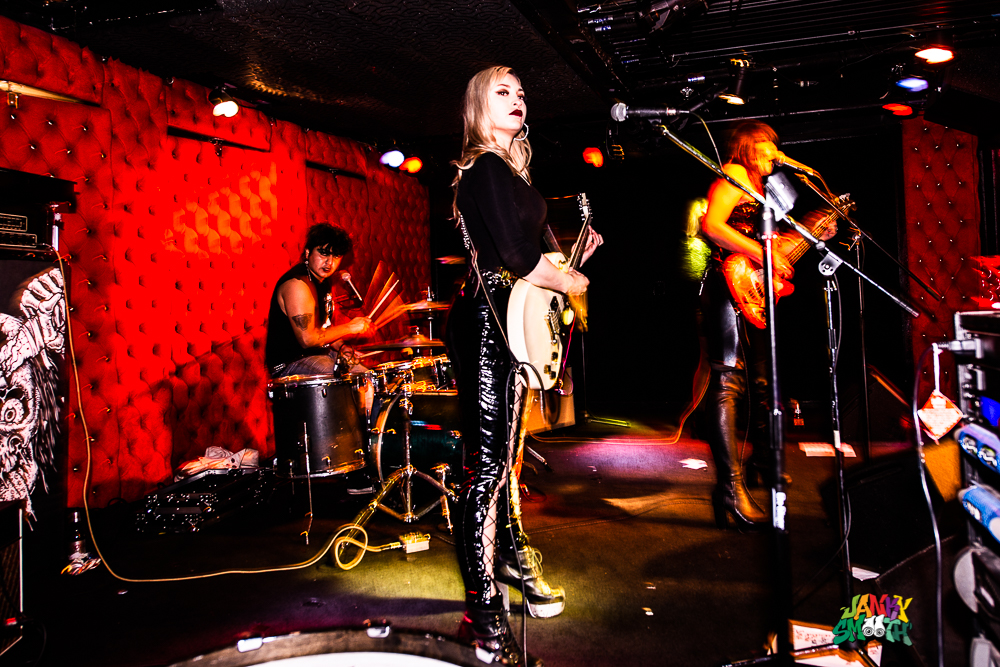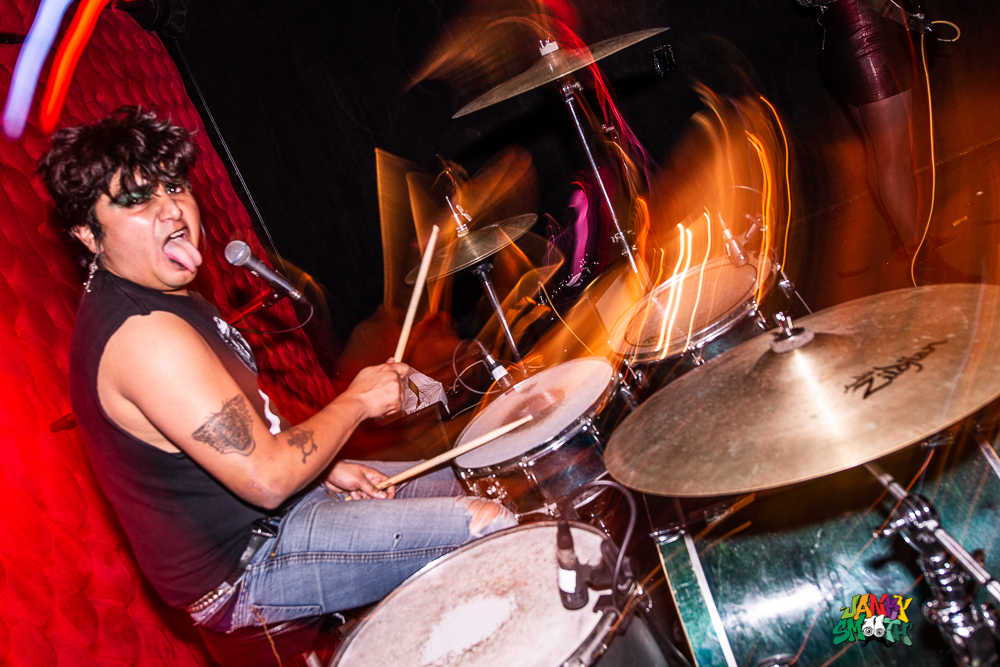 Words by: Bob Cantu
Photos by: Jessica Moncrief