Corners Homecoming at The Echoplex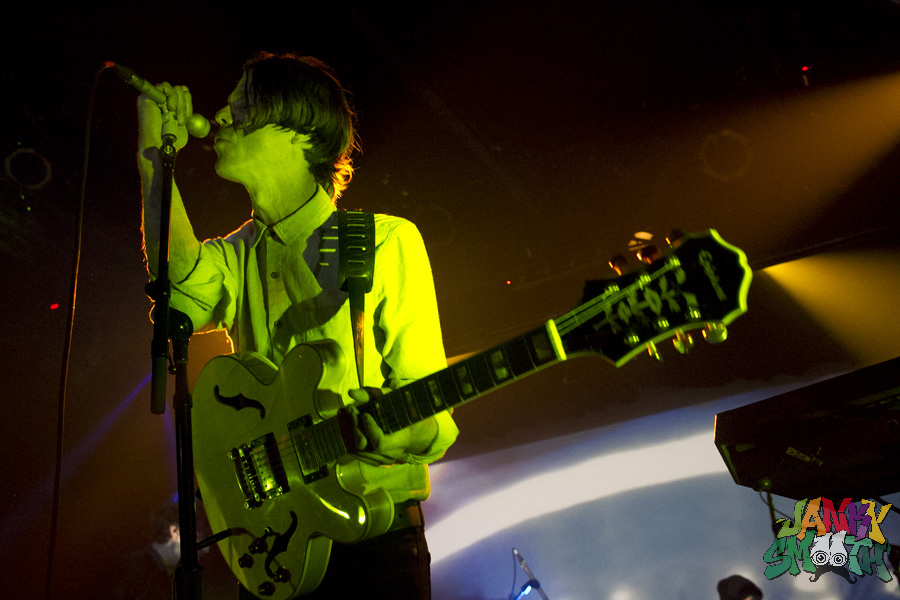 "Where are we captain", Corners bassist, Bill Changer, asked last night to an all aged audience. The answer was obvious; we were in Echo Park congregated to see Corners homecoming show after a lengthy tour consisting of 80 shows spanning from California to Lithuania.
A tip of the hat goes off to Crap Eyewear and What Youth for putting together a rad line up of bands. Each of which complimented each other quite nicely, and the crowd, which unsurprisingly dressed in mostly black, was extremely receptive and got increasingly looser as the rainy night persisted.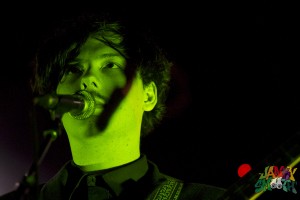 I stumbled into The Echoplex in somewhat tardy fashion around 9 PM (I blame Southern California's tendency to suck ass at driving in the rain) just in time to see popwave rockers, Popheart. The appropriately named four-piece, Popheart, played a nice blend of; you guessed it, pop. The four-piece performed their poppy ballads with an eerie hint of Joy Division-esque darkness. Their groovy sound warmed up the rain-drenched crowd nicely.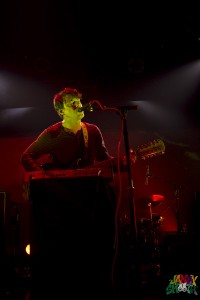 Next up was Tropical Popsicle, who in my humble opinion wins the award for dopest band name. The four-piece, lead by Timothy Hines, are fresh off a two year hiatus, and I for one, am stoked to see their return. Hailing from my hometown of San Diego, their sound implements a hazy influence of the chill vibes that are often associated with America's Finest City. Tropical Popsicle offered solid jams comprised of a phantasmagoric feel with a poppy backbone and a dash of psychedelic haze. Their set consisted of tracks from their 2013 Lollipop Records release, Dawn of Delight. One of the standouts of their set was the dreamy cut, "Ghost Beacons", which had the whole crowd grooving and even lead a one man mosh pit courtesy of a longhaired, belligerent, drunk dude.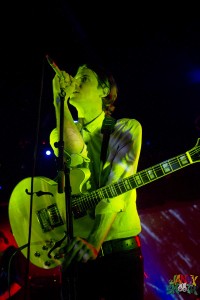 Taking the stage in rather looming fashion around 10:30 PM was Los Angeles bred, Echo Park staple, Corners. Corners have the exact look and feel you'd expect to see from a band of their profile – badass, timeless, and confidant. Last night definitely stood as a triumphant cross of the finish line after a marathon tour spanning across the globe, and by this point in the night the crowd was warmed up and ready to have their post punk, surfy, vibrations wash over them. Corners are the kind of band that swallows you up puts you into a trance with their ominous stage presence, lead by Tracy Bryant, who holds his guitar at a trademark 60 degree angle while barking into the microphone as the rest of the band bounces around the stage.
Clad in a hat fit for the captain of a ship, multi-instrumentalist, Jeffertitti Moon, steered the angsty Corners vessel through the set with copious amounts of style. Their set consisted of cuts from their excellent 2014 release, Maxed Out on Distractions, as well as some older jams. One of which, was sing-along friendly cut, "The Spaceship", which got the whole audience grooving.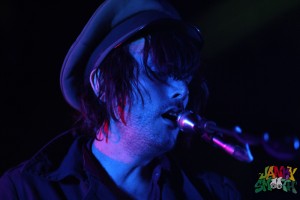 As they walked off stage, sans encore, it was obvious Corners had stolen the show, and rightfully so. Welcome home, boys.
Words: Justin Thomas
Photos: Lester Guijarro