Eating Yourself to Live: Cannibal Corpse at the Belasco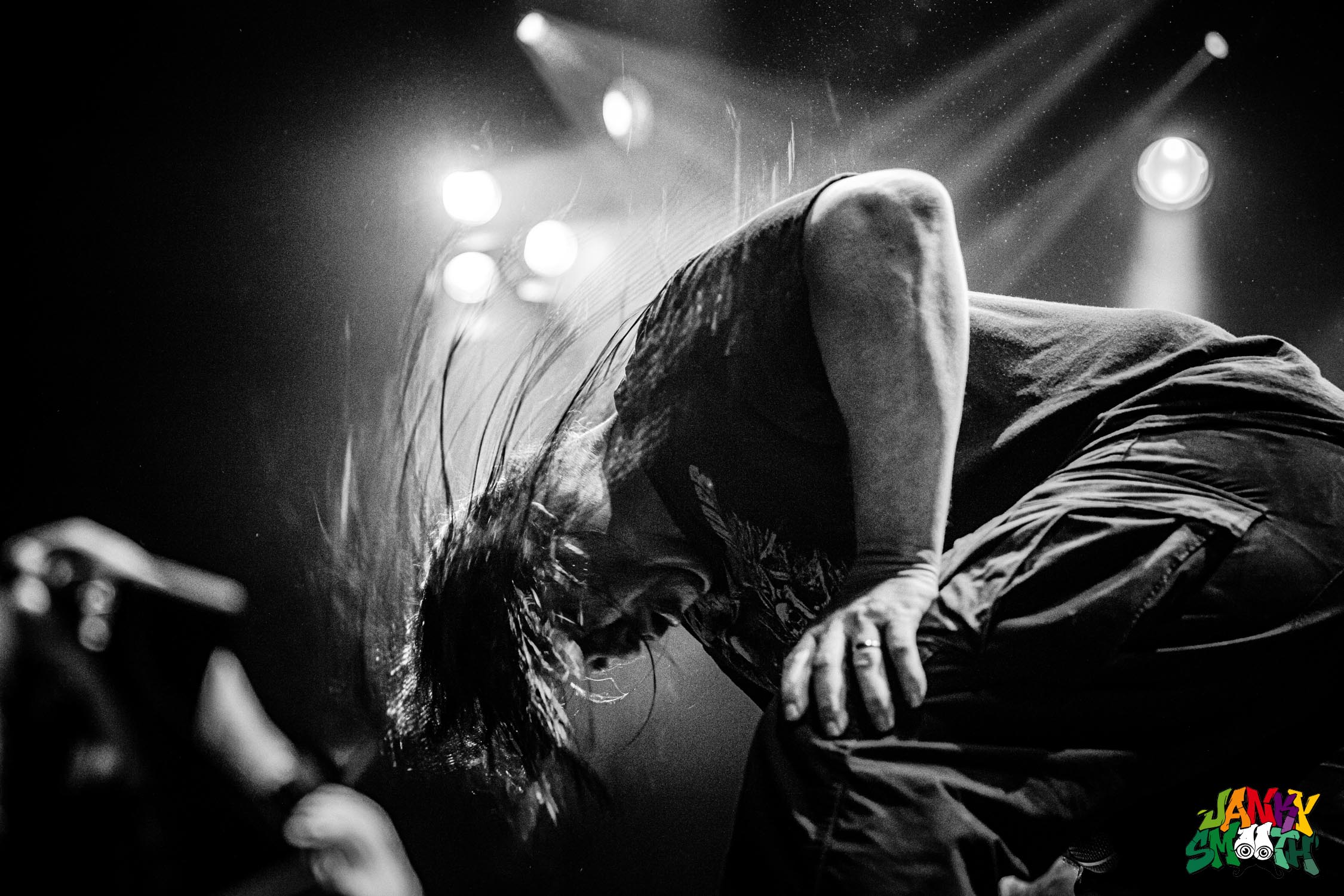 Cannibal Corpse's return to Los Angeles at the Belsasco wasn't just a showcase of one of the most brutal and punishing death metal bands of all time, this was a breakthrough tour where the band created a much larger impact than most people realize. This tour came at the heels of a heated debate about the journey the death metal has gone since its origins in Florida to its current state and sound. Cannibal Corpse was at the center of this debate as former singer Chris Barnes butted horns with current singer Corpsegrinder in a battle for which era reigns over all. The lineup for this tour featured Deathcore label mates Whitechapel and Revocation, bridging two scenes that are worlds apart even though they sound incredibly similar to the untrained ear. In many ways, this was a tour that gave deathcore fans an education in true metal, so even though Whitechapel and Revocation aren't quite my cup of tea, this tour served a greater purpose I have to approve of.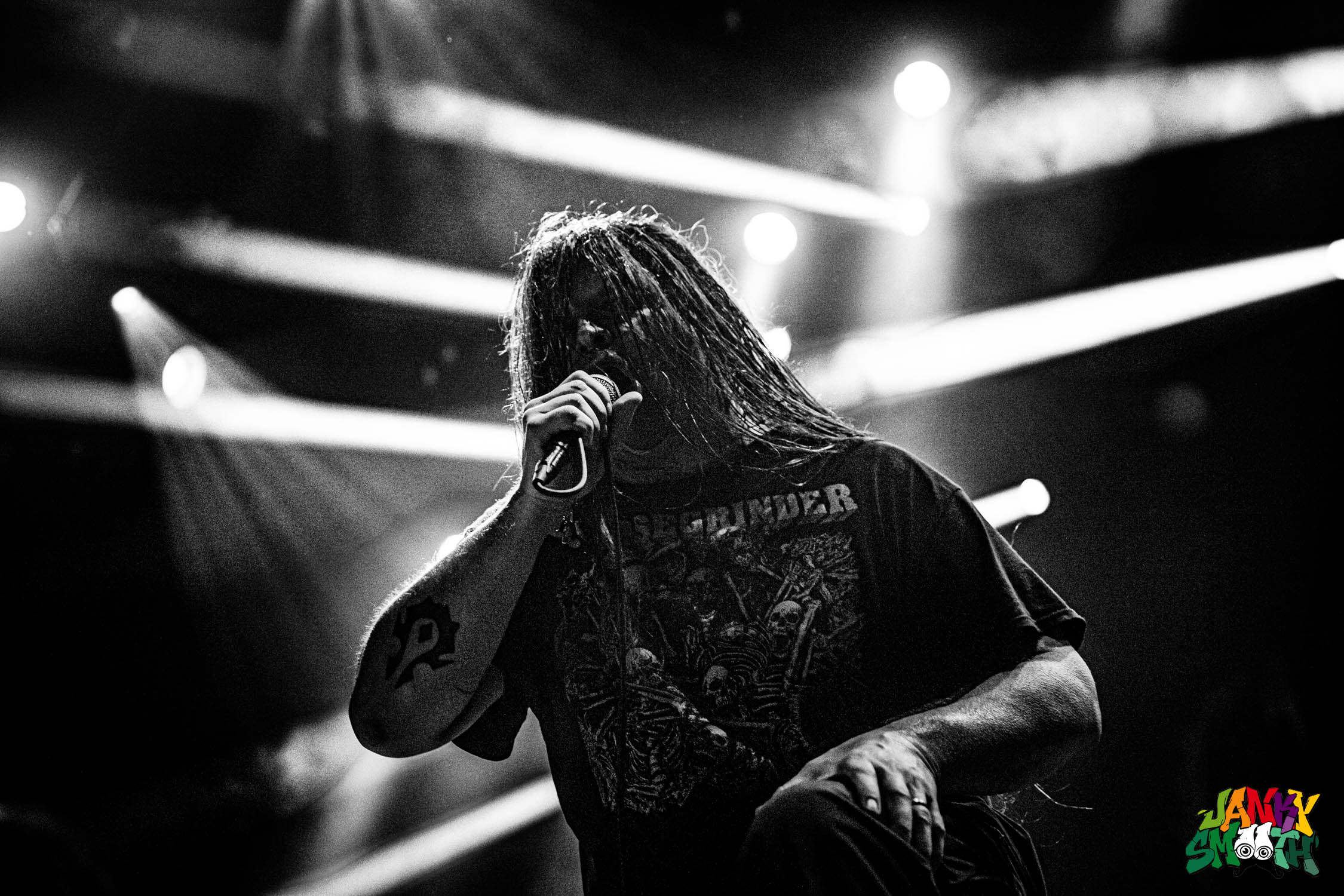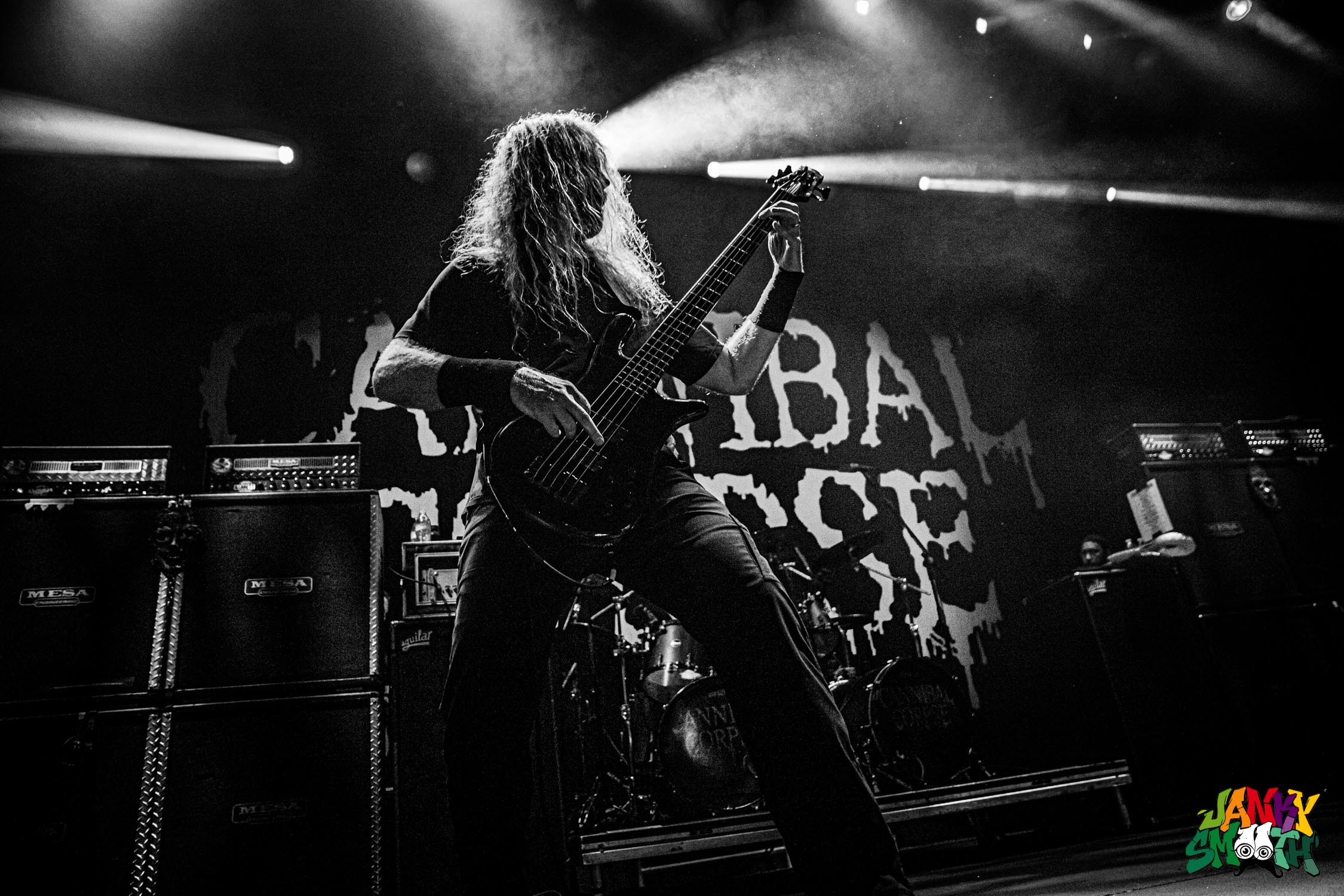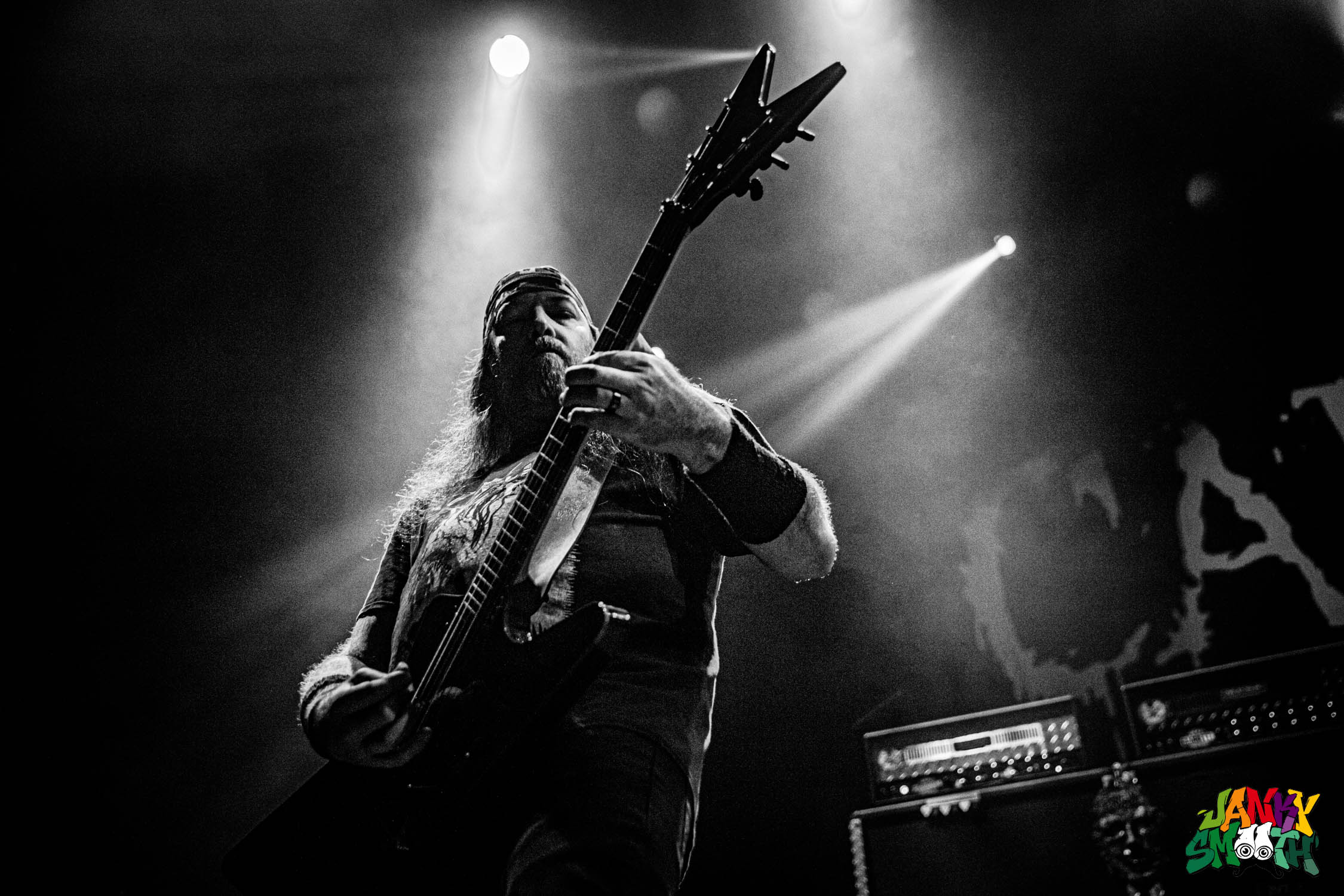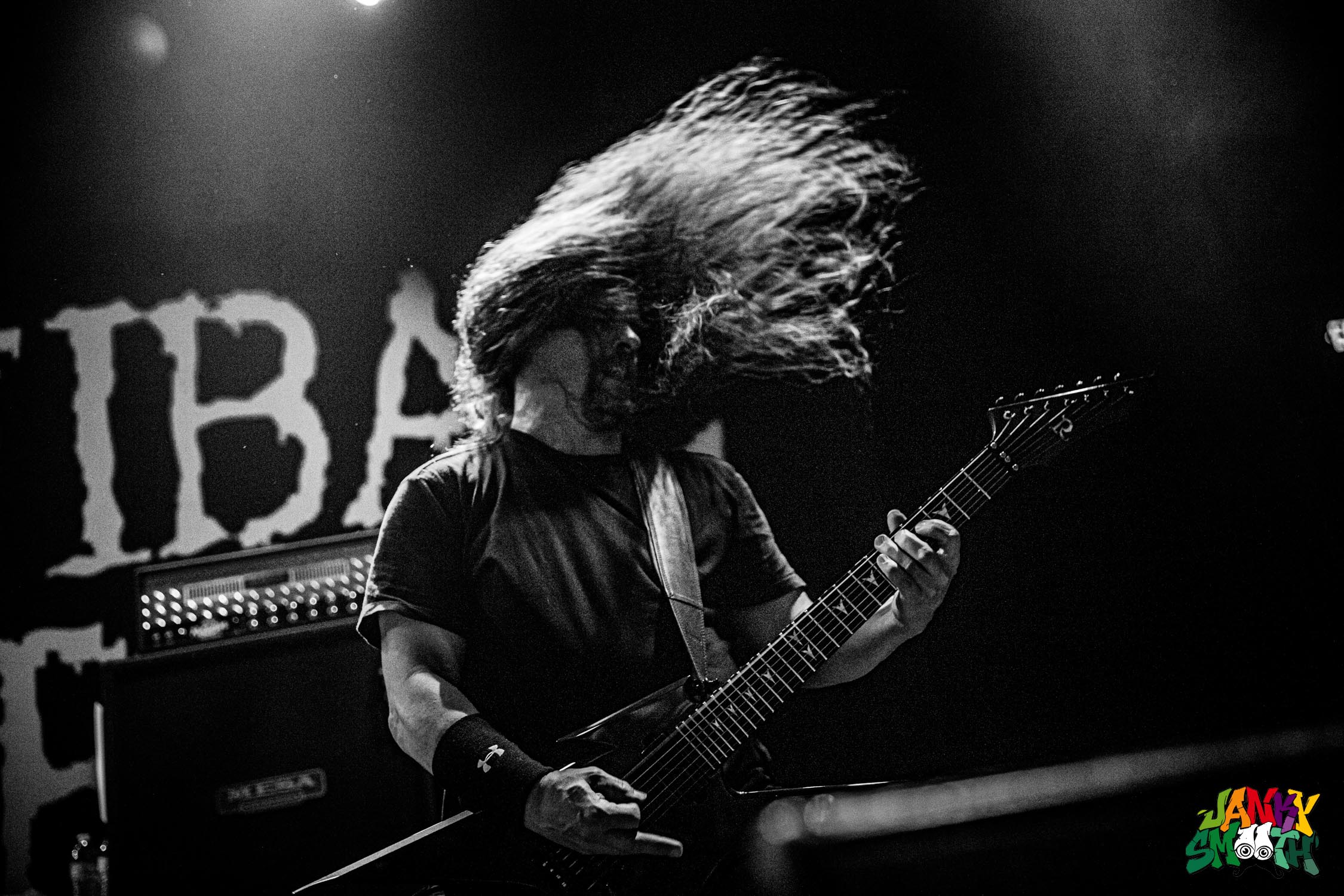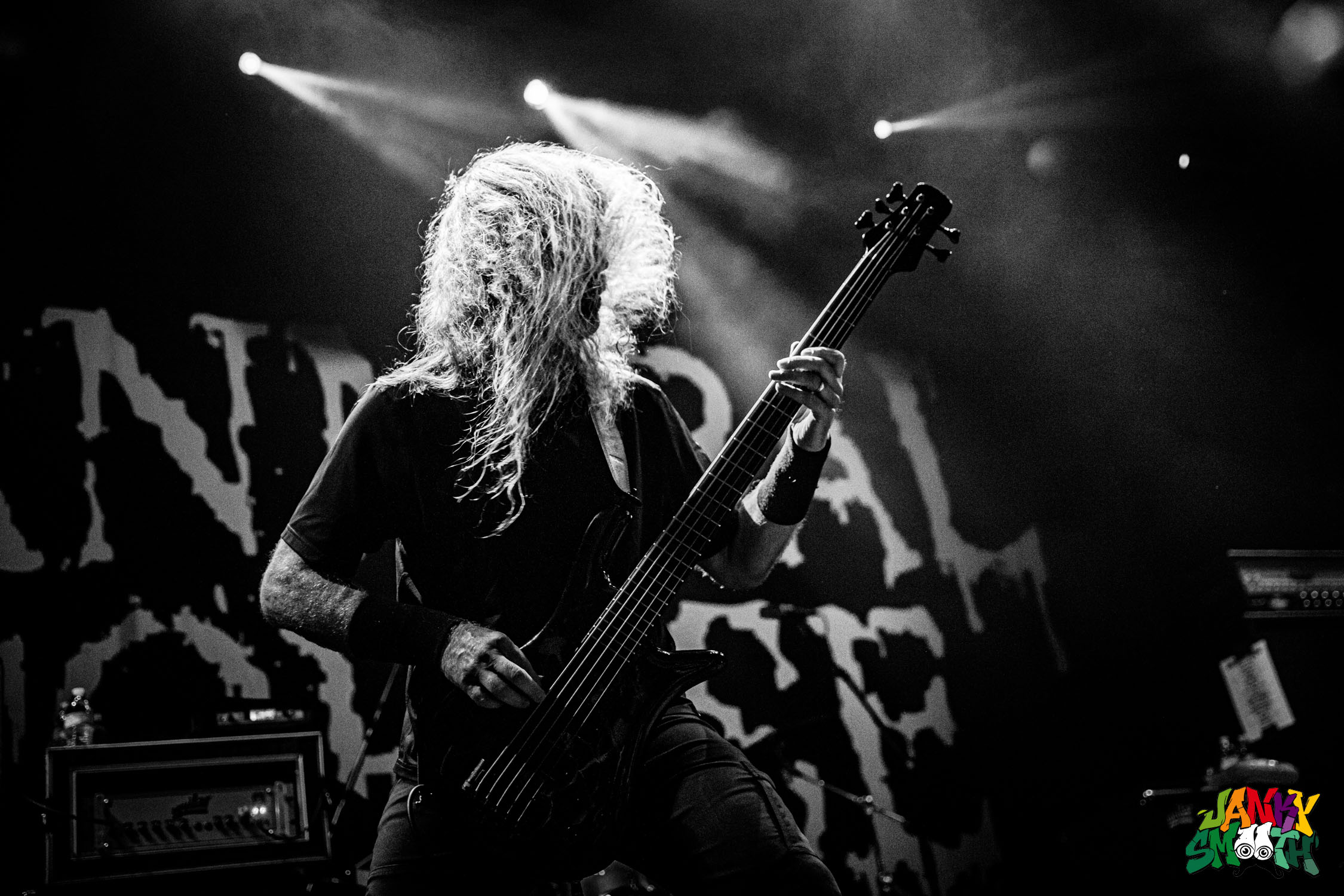 Prior to this show, I was on the Chris Barnes side of the debate. Listening to The Bleeding and Tomb of the Mutilated made me hear a distinct difference between this death metal and modern death metal. Analog recording might be the source of this difference but the sort of emotions and imagery evoked by old Cannibal Corpse and death metal of that ilk is this feeling of actual human rot surrounding you that modern bands simply can't or don't replicate. Like you're making your way, slowly through a crypt with sludge, cobwebs, and human bones littered about. Chris Barnes' public image is that of someone that is impossible to get along with. Meanwhile, Corpsegrinder gives you the sense that he's a terrific guy and a good friend. However, when you listen to the music and read the lyrics and song titles of Chris Barnes era Cannibal Corpse, you realize the person behind this art shouldn't be easy to get along with. They should be problematic and some kind of creep to even think of such lyrical content. So, leading up to this show, I was prepared to stay on team Barnes. However, Cannibal Corpse led by Horde general Corpsegrinder slayed the Belasco so hard, it became impossible for me not to recognize this version of the band as everything they need to be without a single thing missing.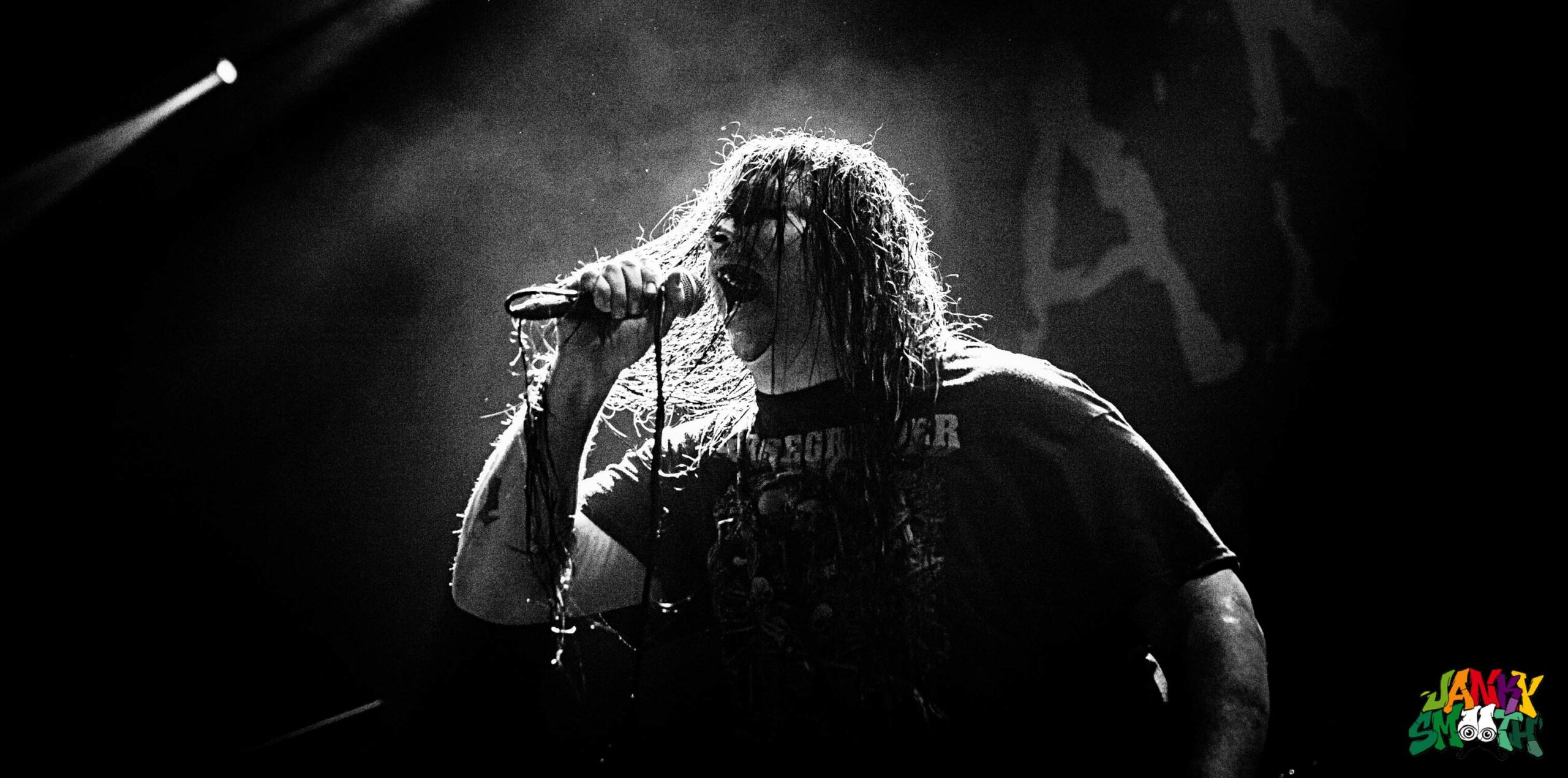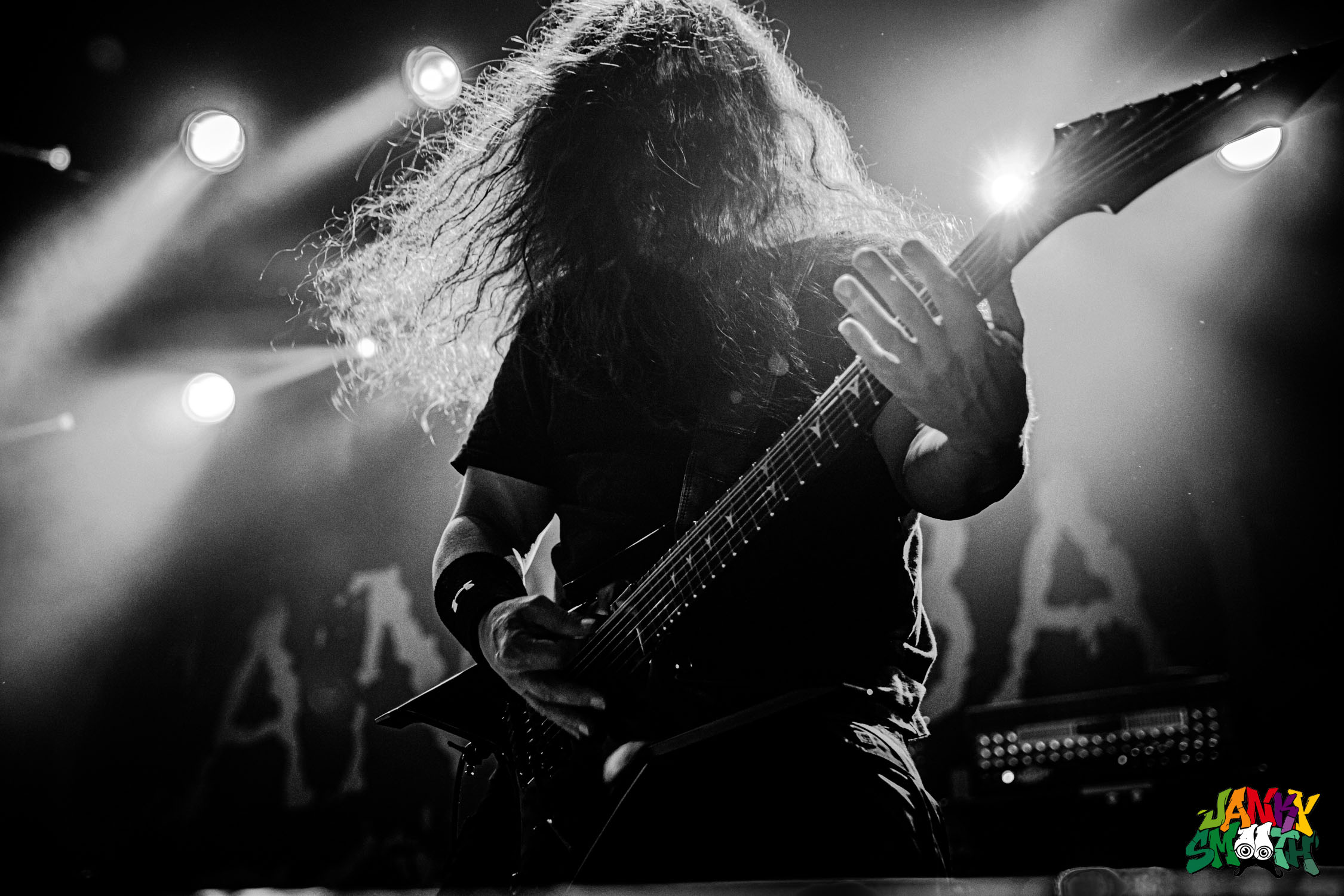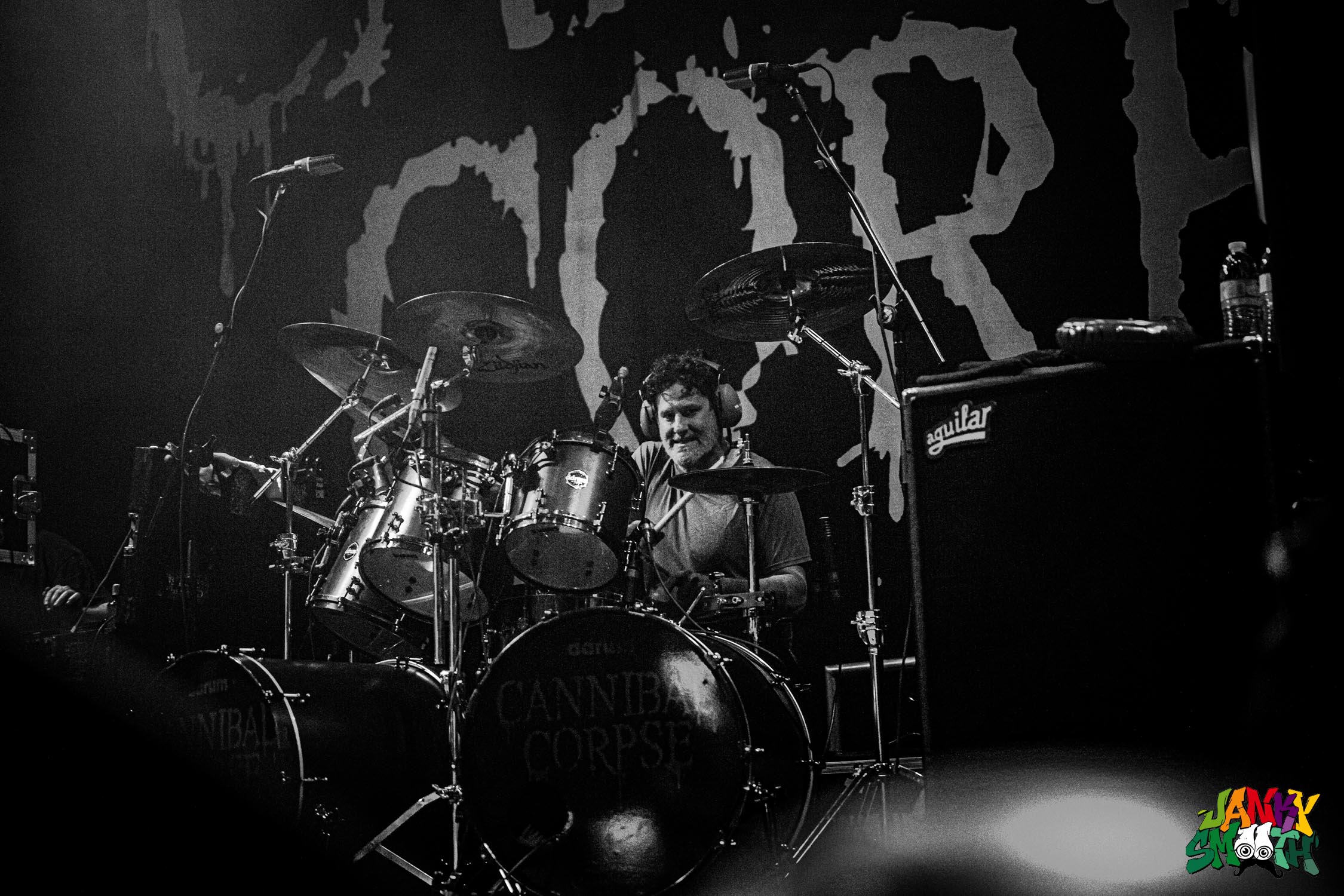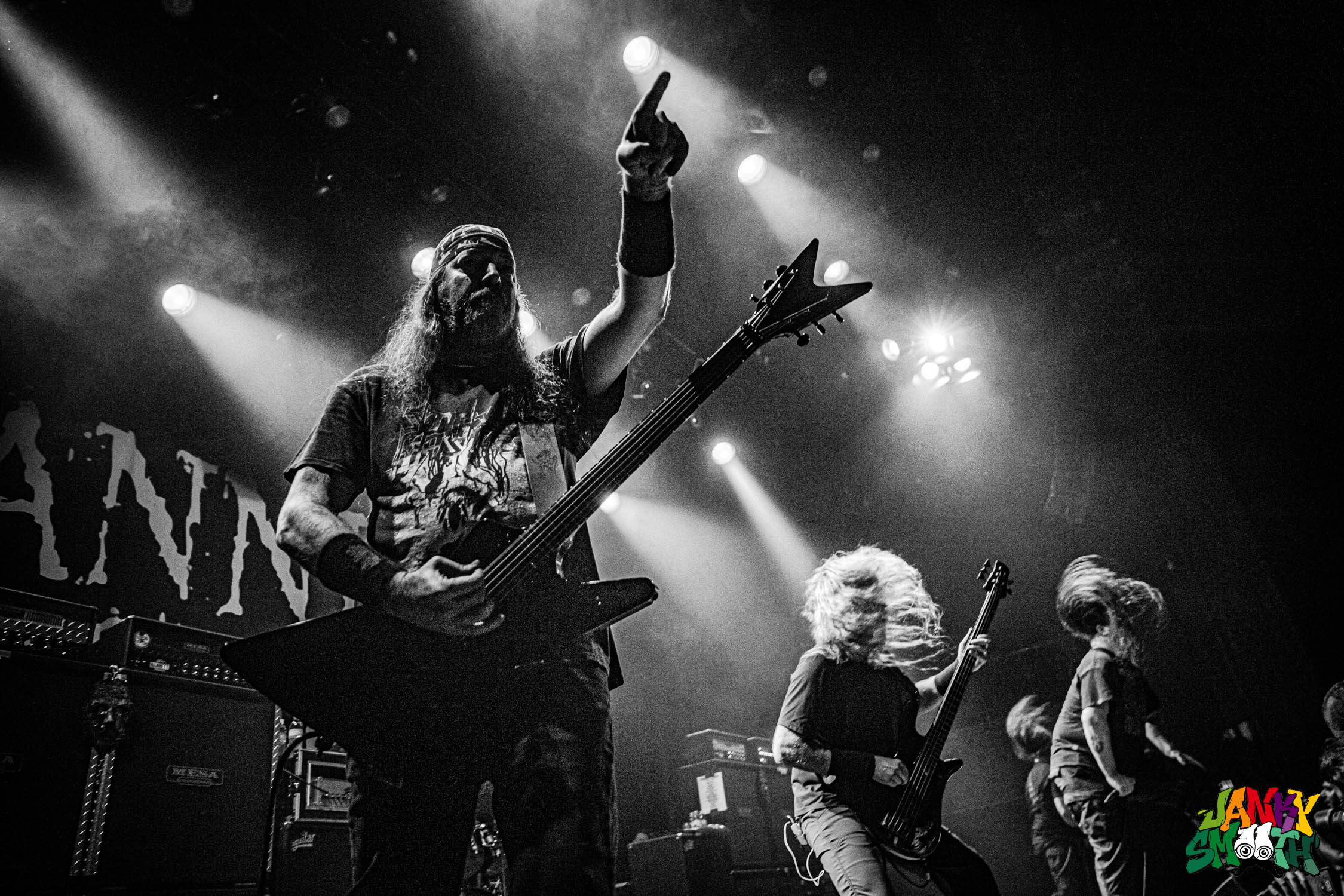 It was just pure brutality and death metal groove for over an hour with the Belasco bouncing together as one violent, moving party filled with headbanging, moshing, crowd surfing and every other form of heavy metal merriment. The band was touring their 2021 album Violence Unimagined but I felt most excitable when they went into their classic, most of which I won't name here. I didn't feel like those older songs belonged to any era or a singer, they just felt timeless, only belonging to Cannibal Corpse, which will live forever not just as one of the most important death metal bands, but as one of the most important rock and roll bands of all time.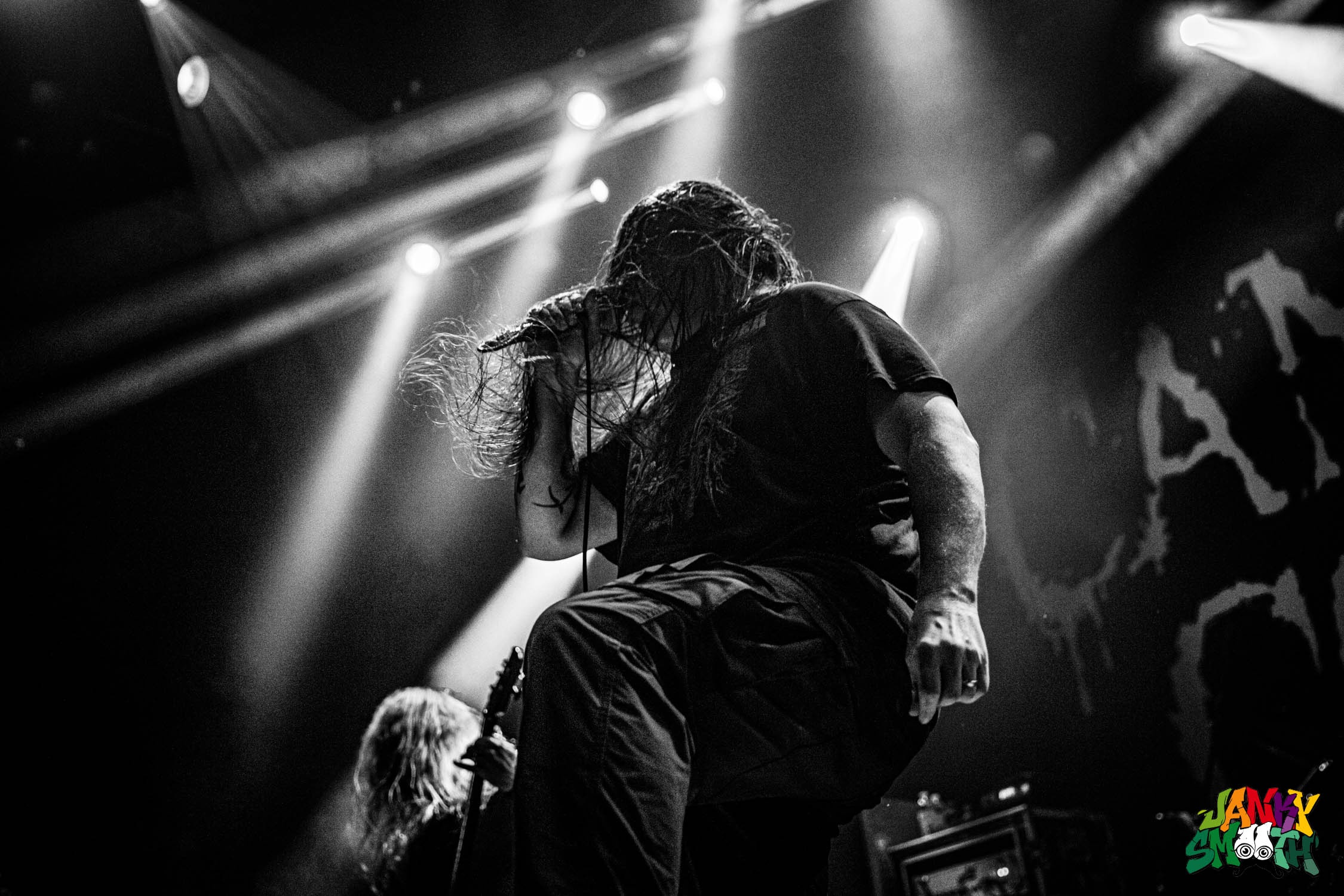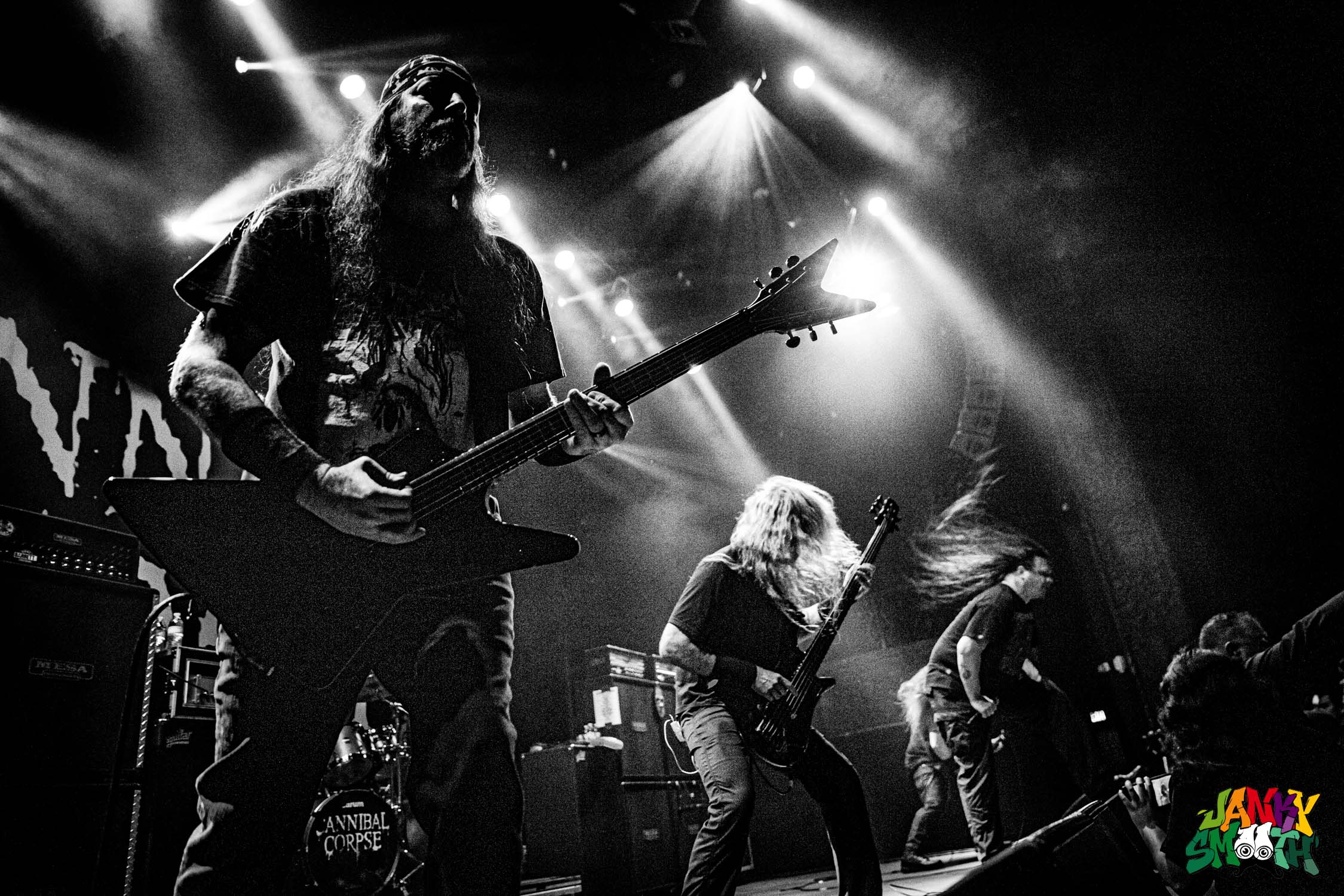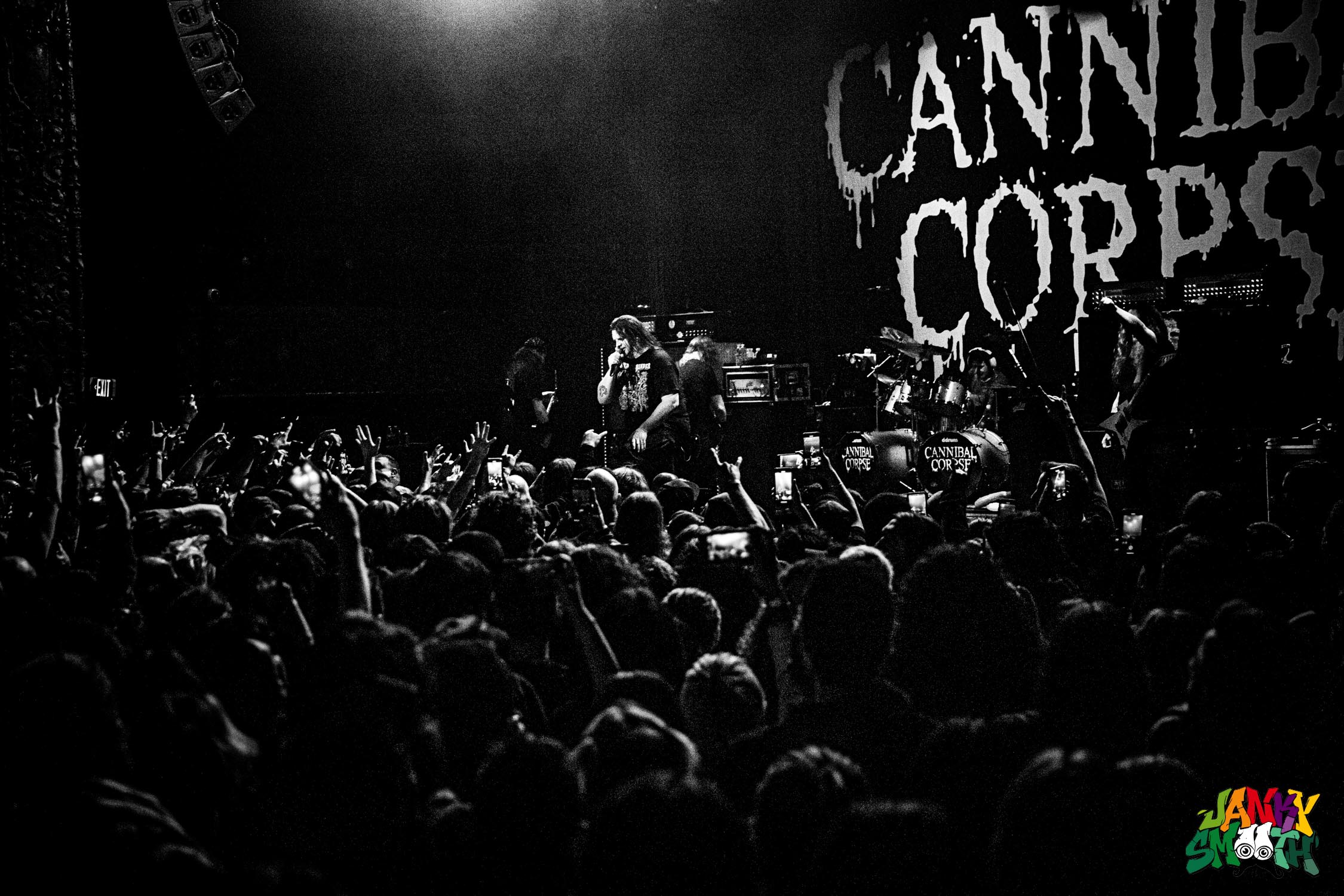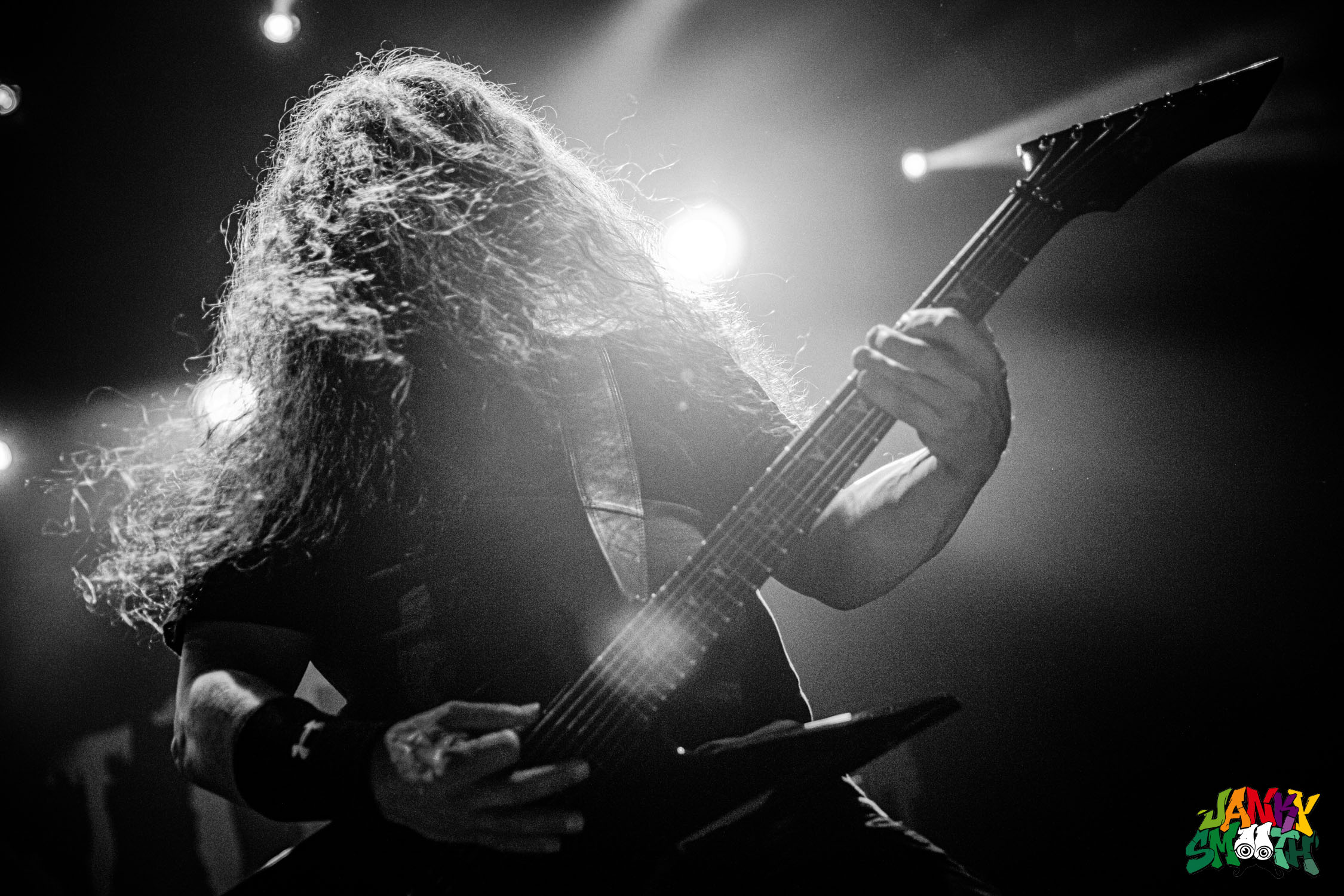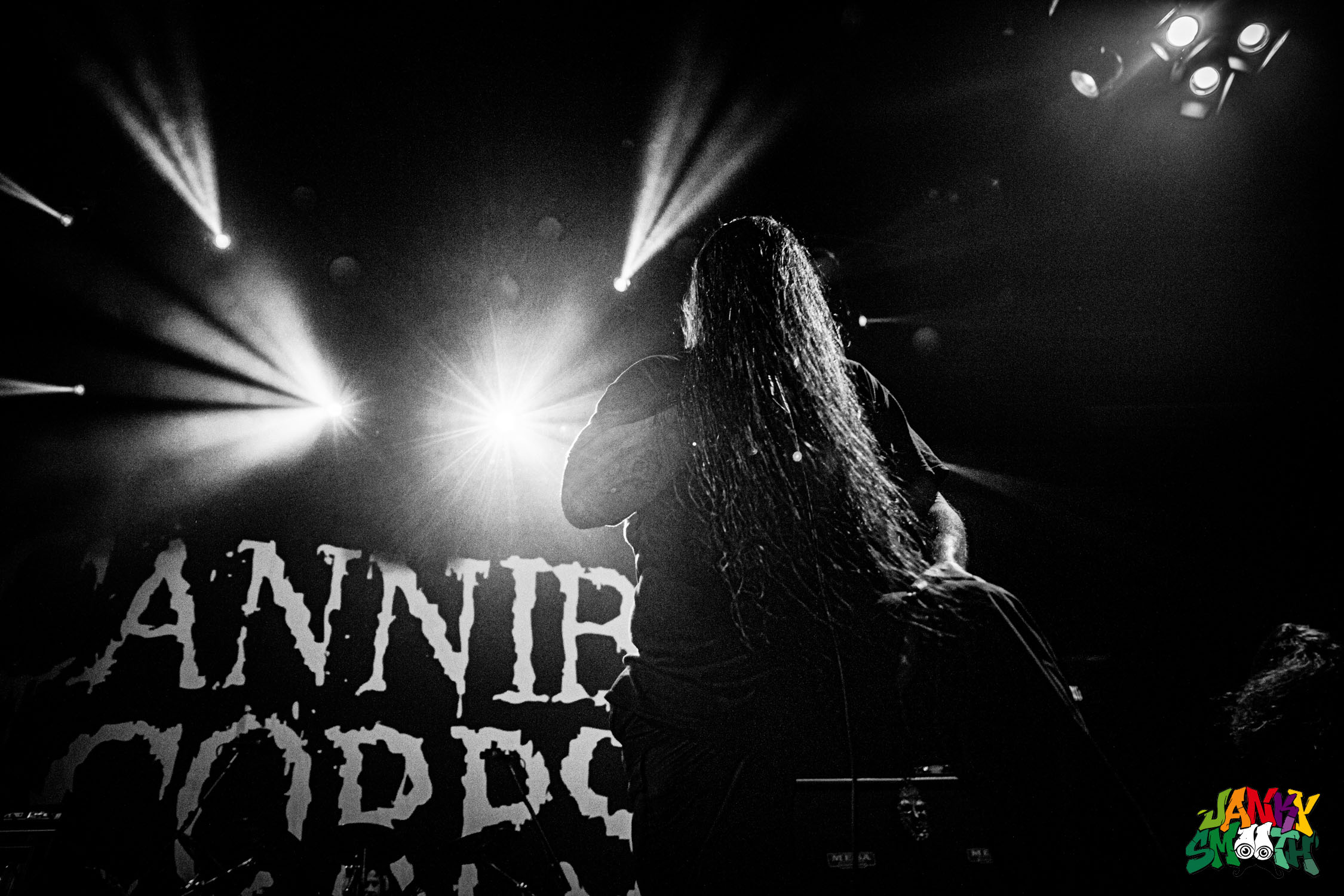 Words by: Robert Shepyer
Photos by: Dillon Vaughn