New Song Premiere: Sunshine Mind- Synchronize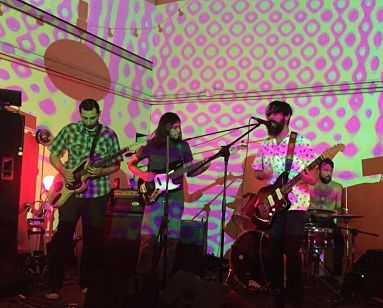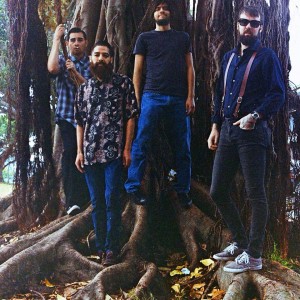 Are you like me in that you're jonesing for some more jangly, shoegazey surf rock in your life? Along with the launch of the Janky Smooth Soundcloud, L.A.'s own cosmic thrashers Sunshine Mind premiere with us just that with their new single "Synchronize." Coming off of last year's self-titled EP (Lolipop Records), the band's back at it with their soon-to-be-released follow up, mixed by none other than mutant pop mastermind Dante White of Dante vs. Zombies.
Judging from the sounds of "Synchronize", it's sure to motivate your true dream of becoming a beach bum, and send you so far into your headphones you're going to pop out on the other side pitted in a sun-glazed, overhead swell. "Don't you worry/ You're on your way…"
Though on the surface it appears a harmless, catchy 2 min. 18 sec. pop song, you'll soon find yourself in distorted spacetime on a psychedelic carpet ride, boogying down on the dark side of the moon. (Haven't you heard? There's music there now!) This ditty is jam-packed and no piece is absent. After the rad opening riff, the first things that hit me were the swift, heavy bass and crashing cymbals. Singer Henry Lopez's drawn out, introspective crooning blends with some really nice dual-guitar work, culminating in an awesome rambling solo. You're going to find yourself hitting the repeat button a lot with this one.

While it's obvious we're all sentenced to nothing but clear, blue sky until the day the L.A. basin sinks into the ocean, might as well plug in, gaze up, and take off.
Keep an eye out for the release of Sunshine Mind's second EP sometime between mid April or early May with the 7" slotted for a June release.
Sunshine Mind is:
Henry Lopez-guitar/vocal
Travis Moore- Drum/Percussion
Edgar Barrios-Bass
Stanlee SiGala- guitar
Follow Sunshine Mind: