Avid Dancer: The Echo continues to shine with stellar residencies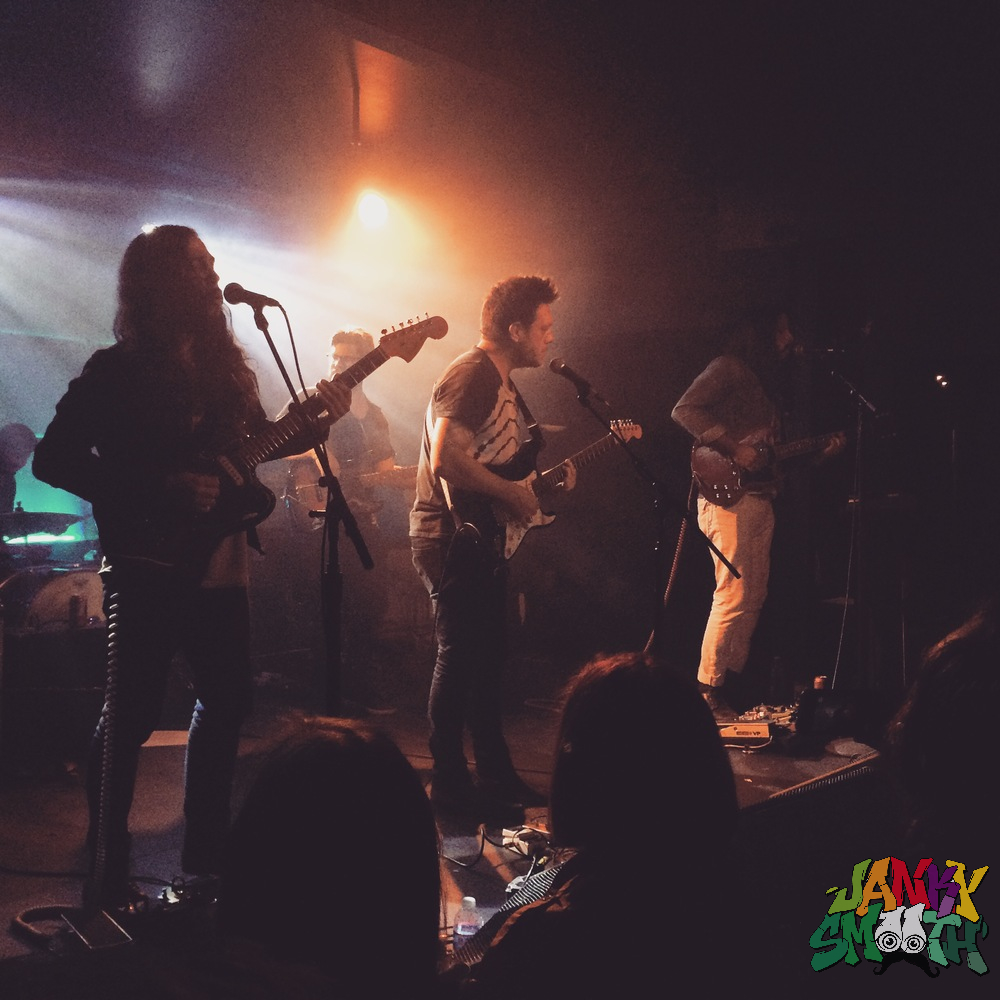 Is there a better venue in town to showcase new talent than The Echo? I'm a fan of The Smell and all the youthful exuberance that emerges from that cavernous sweatbox but the team that books, manages and promotes The Echo might be the best in L.A. Nowhere is this more evident than in their month long, Monday night residencies. It's not just the quality of the resident bands but the bill of opening acts that put the headliners to the test each and every week. Between The Echo, The Echoplex and Lolipop Records, there's an infestation of talent in Echo Park, California. It has become the epicenter of Music in L.A.
The week of February 16th was Avid Dancers 3rd week into their residency at The Echo and they shared the bill with Captions and Kera and the Lesbians. I saw Avid Dancer open for Warpaint in November and was impressed with them but I was all jacked up on the anticipation endorphins I get when Warpaint plays so I wasn't able to digest them properly. Avid Dancer's debut album, "1st Bath" is dropping on 4.14.15 and you can pre order it here.
Avid Dancer is a moody, melancholy dance party. Songwriter and one of three guitarists in Avid Dancer, Jacob Dillan Summers is a bit statuesque on stage but the execution of the songs is absolutely flawless. They play the type of sad love songs that make you happy because sadness, when connecting to others, is not nearly as depressing. There is a deep heartache in Avid Dancer that lightens a bit when you close your eyes and move your feet. I have been looking all day for the names of the band that backs Summers but haven't been able to find anything. They are really, very exceptional and it turns me off a bit that I can't find their names anywhere. They deserve credit for their contributions to the live show.
While Avid Dancer is the type of band that you can close your eyes and get lost to, Kera and the Lesbians are the type of band you absolutely can't take your eyes off of. Kera exudes so much charisma and competence, even as a wave of technical difficulties ravaged the early part of their set, she was charming in her frantic scramble to get things dialed in. Through early voice cracking and mic feedback, the challenges just motivated her into an angry obstinacy not to be defeated by such mundane obstacles. She is a special performer and she has a special crew of musicians around her. Her voice, her amplified acoustic guitar tone and her personality cannot be compared to anyone else. Vocally, she is haunting and whimsical. On the guitar, she is soulful and edgy. Bandmates, Michael and Phil lock in to her and all her well meaning psychosis. The music reminds me of a nervous breakdown on the bayou.
The first band was Captions. They really have some amazing arrangements and songs. There is simplicity in their riffs but complex rhythms and harmonies in the way that frontman/guitarist John Figueroa, guitarist/utility man Adam Gang, bass player Marcus Paquin and drummer Josh Zacarias play off of each other. Figueroa has a perfect pitch and a laid back vibe that is not shared by the spectacle he creates on his effect pedals while twisting the knobs and stomping on the switches. I sense a bit of Radiohead in them and I look forward to seeing them again.