Obscured by Art: A Perfect Circle at Honda Center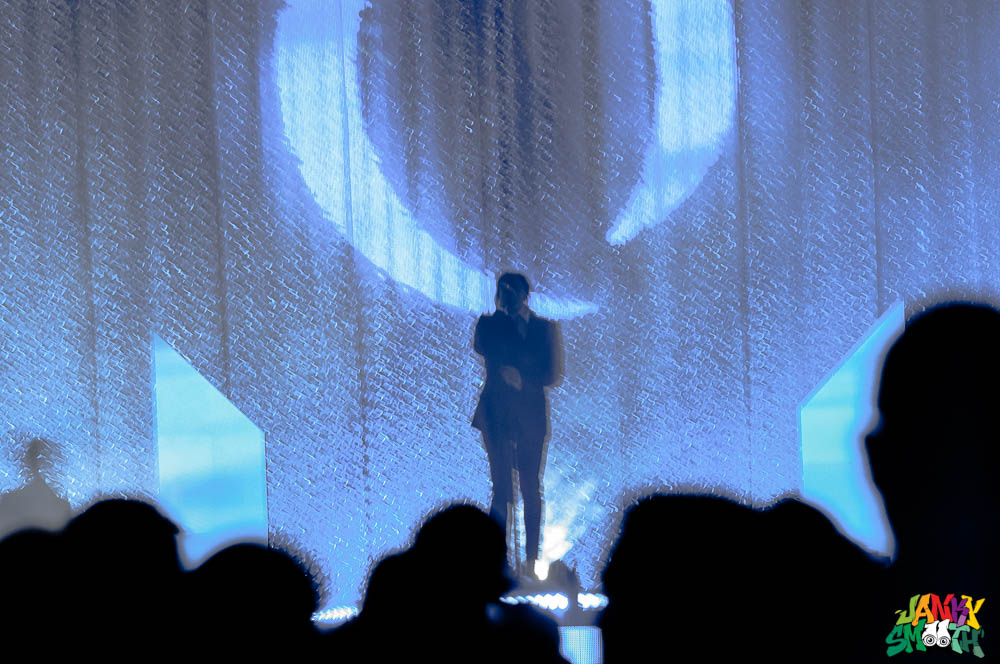 Words and Photos by: Maggie St. Thomas
The packed crowd at the Honda Center in Anaheim stood in anticipation of a remarkable evening, and that's exactly what they got with an amazing set of solo and Massive Attack tunes by Tricky, who cast a spell on his audience with a dreamlike setting. His opening song "You Don't Wanna" was from his Blowback album released in 2001, a high instrumental ride perfect to open with. He then went into "I'm Not Going," from his Skilled Mechanics release in 2016. These two songs proved to be a wicked multi sensory experience from the artist.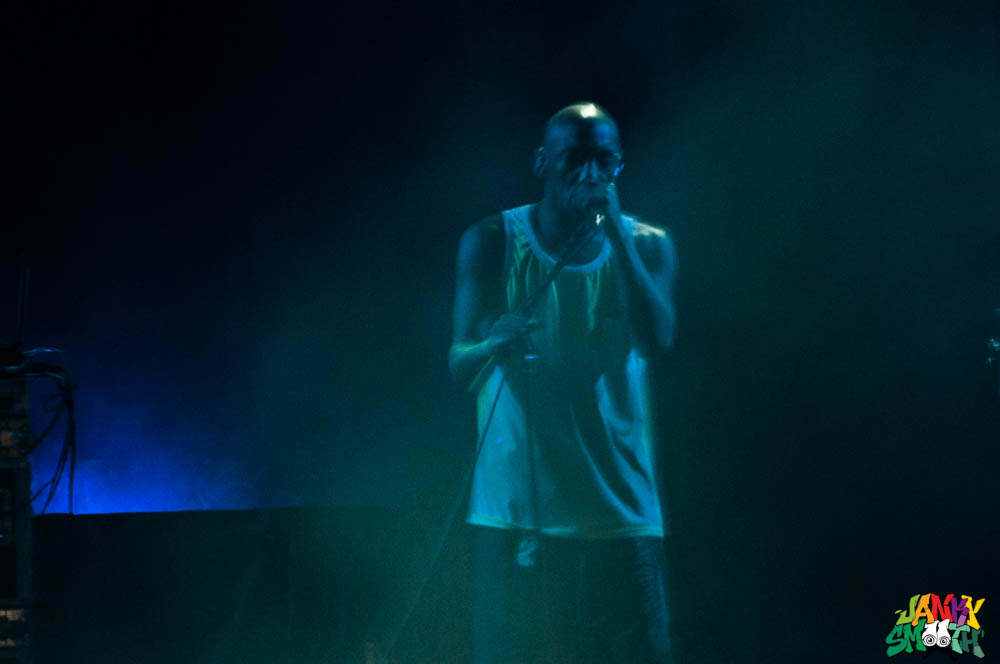 Moving on to the headliner, A Perfect Circle was a mind bending work of art with a sound that speaks for itself. Lead singer Maynard James Keenan is notorious for shrouding himself in the darkness behind the lights of his live sets. Tonight he stood at the back of the stage the entire time while delivering his soaring notes brilliantly with depth and complexity.
They started out soft, almost like a composition in their performance opening with "Eat The Elephant", from their latest release and then followed with "Disillusioned". Being in an enclosed arena, you got the feeling it was an intimate performance. Guitarist Billy Howerdel moved on guitar like a serpent and Maynard James Keenan's voice was clear and melodic, the overall sound of A Perfect Circle near perfection. The audience stayed focused on the music as Maynard created an experience free of cell phone screens, giving everybody permission to enjoy a live concert while living in the moment and connecting thru sound. A Perfect Circle is a band to experience thru sound and it comes over you like a rush.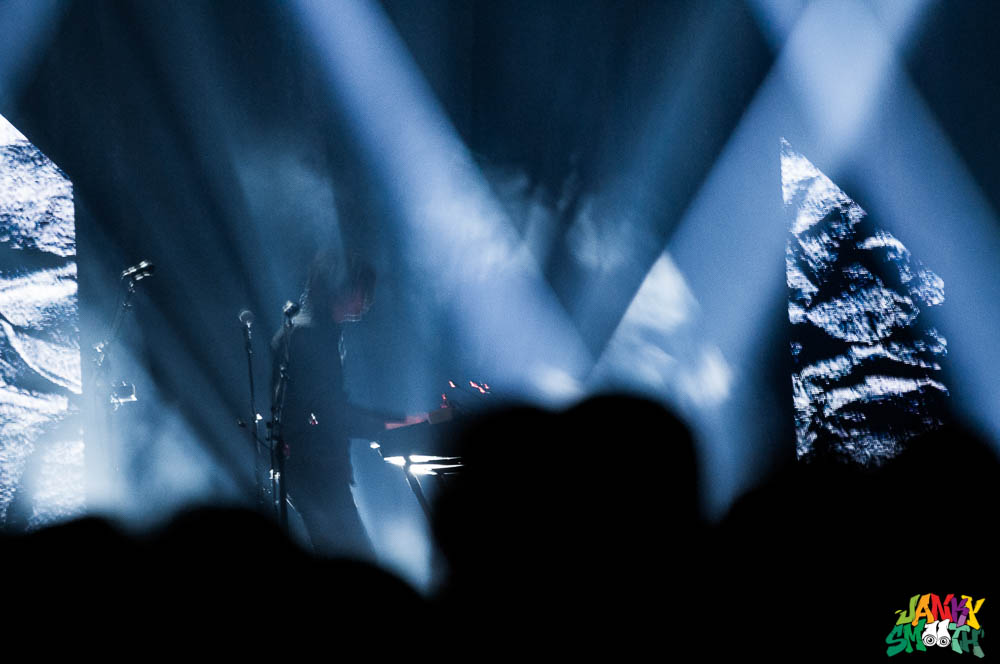 During the last song Maynard announced that fans could bring their phones out, and were given about thirty seconds to do just that before he disappeared.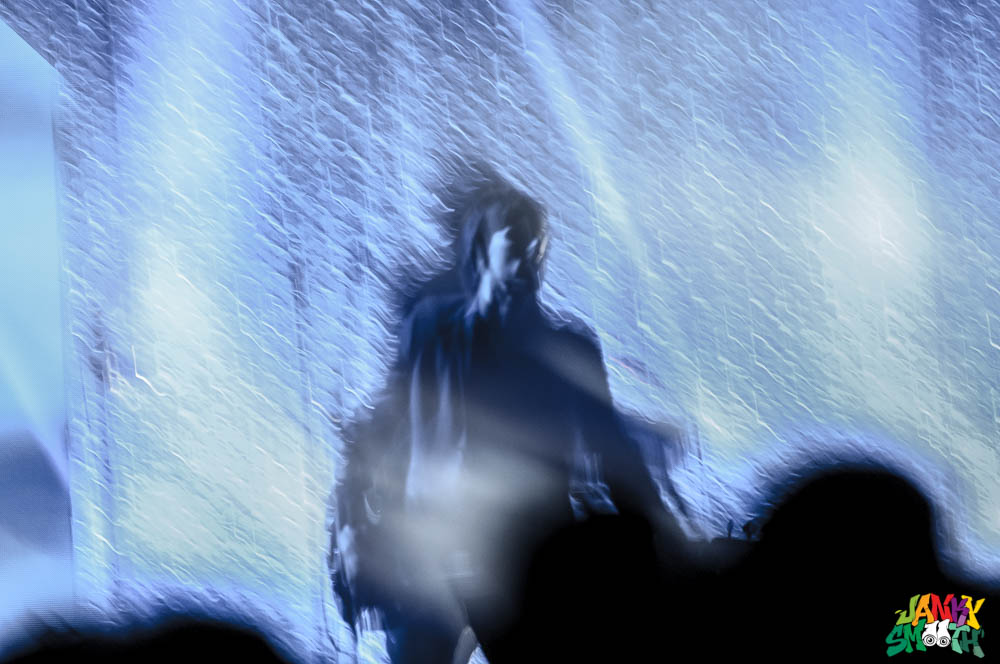 "Maynard's voice is an angel, and our eyes connected at the last song. A Perfect Circle has gotten me through so much," admitted Los Osos resident Maria Grando, who drove down just for the show.