X At The Roxy: Support Billy Zoom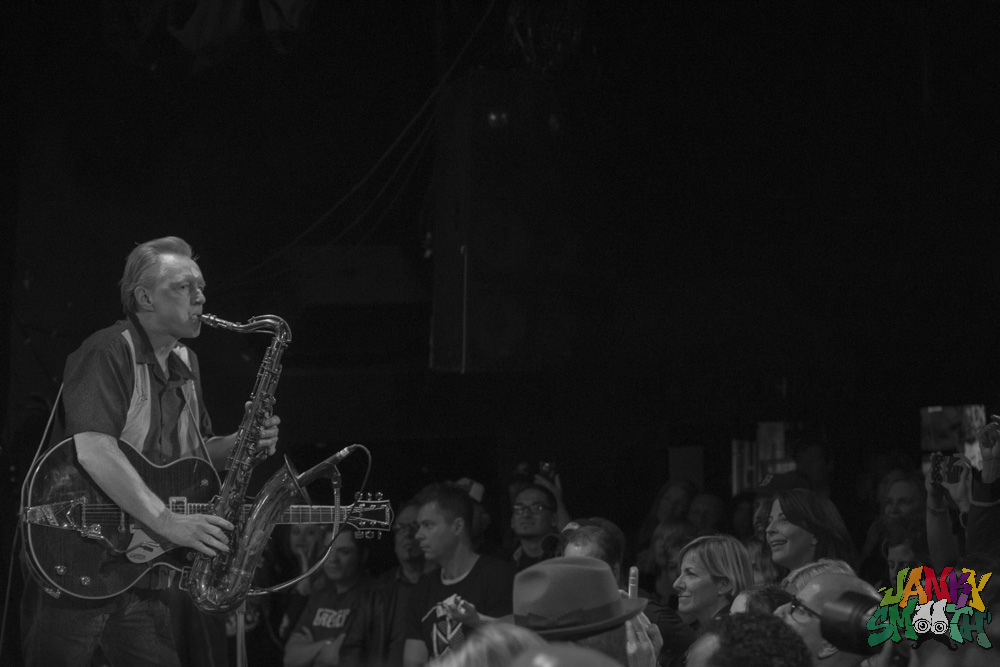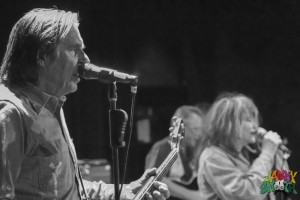 Since 1977, the band, X has been an unmistakable part of Los Angeles lore and culture. The term punk rock is cast as a wide net but almost all of the bands in the late 70's wave of west coast punk had their own, highly distinguishable sound and X was no exception. Their twangy, rockabilly brand of rebel music was and is one of the most dynamic of it's time and the vocal duo of John Doe and Exene Cervenka are amongst the most melodic of the crop that sprouted from that period. It's no wonder why their shows still sell out whenever they play in town but selling out 4 consecutive nights this past weekend at The Roxy is a testament of the high caliber of their contemporary performances.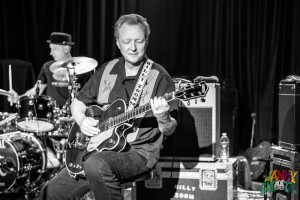 X got a heavy mortality check in the early summer of this year when it was announced that guitarist and co-founder of the band, Billy Zoom was diagnosed with bladder cancer. This past October, Zoom reported that he was cancer free and X moved to start playing these "Support Billy Zoom" shows immediately.
I attended this past Friday's show, which was night two of four and there was little evidence of the recent illness in Zoom's playing. His statuesque stance and smiling face were a welcome familiarity. The house was packed with grumpy geezers whose moodiness was most evident when the younger contingent in attendance successfully sparked a tiny little slam pit about half way through the show. The mass exodus of patrons from the middle of the floor were sporting scowls of disappointment and anger at the loss of their prime positions, which were undoubtedly scouted out well before X took the stage. Their disappointment melted away with each song as they mustered enough enthusiasm to regain the smiles they had when they walked in the door earlier in the night. By the time X started playing "White Girl", all grievances seemed to have been addressed and even the older demographics in the crowd began a little of their own pushing and shoving. I was smiling from ear to ear.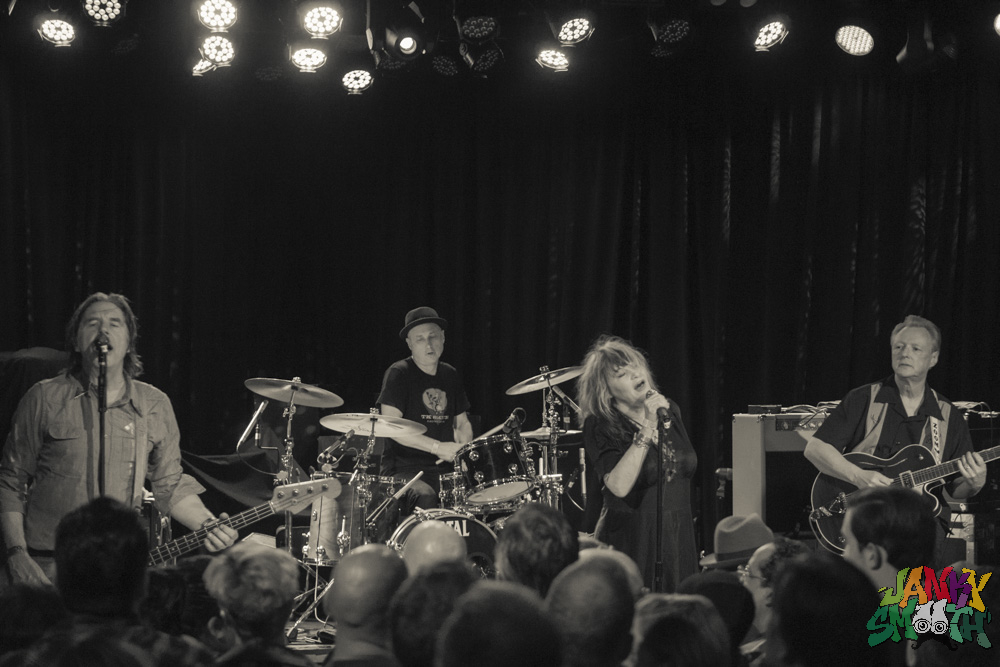 Exene and John Doe had a contentious but cute banter throughout the evening and drummer, DJ Bonebrake showed why he is in the top 5 list of all time best punk drummers.
My only disappointment of the night was missing the best bass player in punk rock, Mike Watt do his thing with the Secondmen. I've seen Watt with the Secondmen and the Missingmen on a number of occasions over the past few years but Mike Watt from San Pedro never fails to make his shows seem fresh and new.
Words: Danny Baraz
Photos: Josh Allen