The Preacher Man Cometh: Wovenhand at the Echo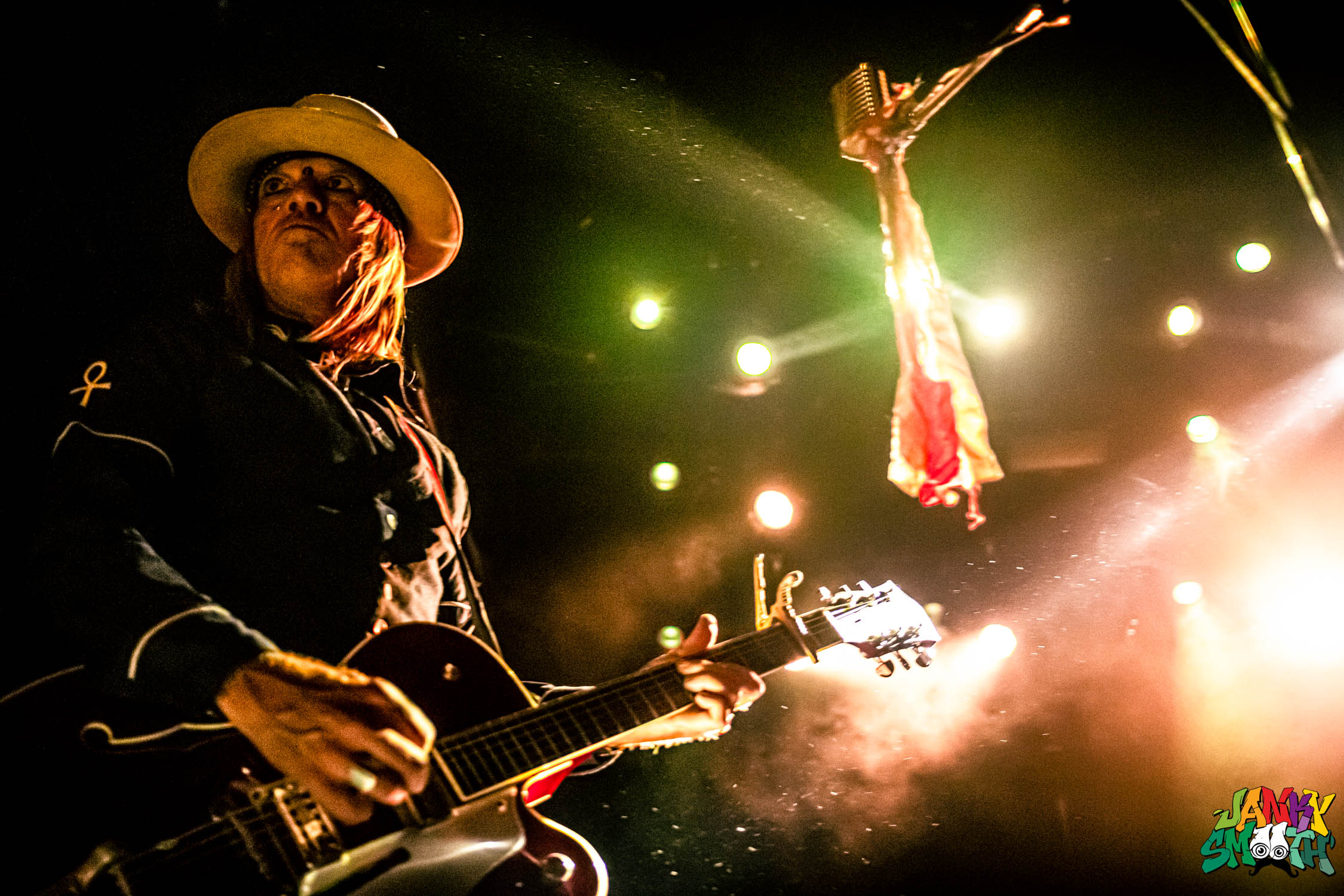 David Eugene Edwards has always struck me as a maverick in the current musical landscape. Not just in his current band, Wovenhand, but in every project he's been a part of. I first discovered him from watching a 16 Horsepower video where I saw him play the accordion with more soul stirring spirit than I've ever seen anyone. With that band and with Wovenhand, he's found a way to make music that incorporates so many different sounds and ideas from across the world and across time periods while maintaining a quality that is positively American. His music and presence is ripe with beautiful contradiction, the good kind, symbols that are often considered in conflict find harmony within Wovenhand. Americana and Native American imagery and culture, East vs West, Christianity and glam, David Eugene Edwards paints his face and nails like a Native American warrior but with silvery colors as if he's also the reincarnation of David Bowie.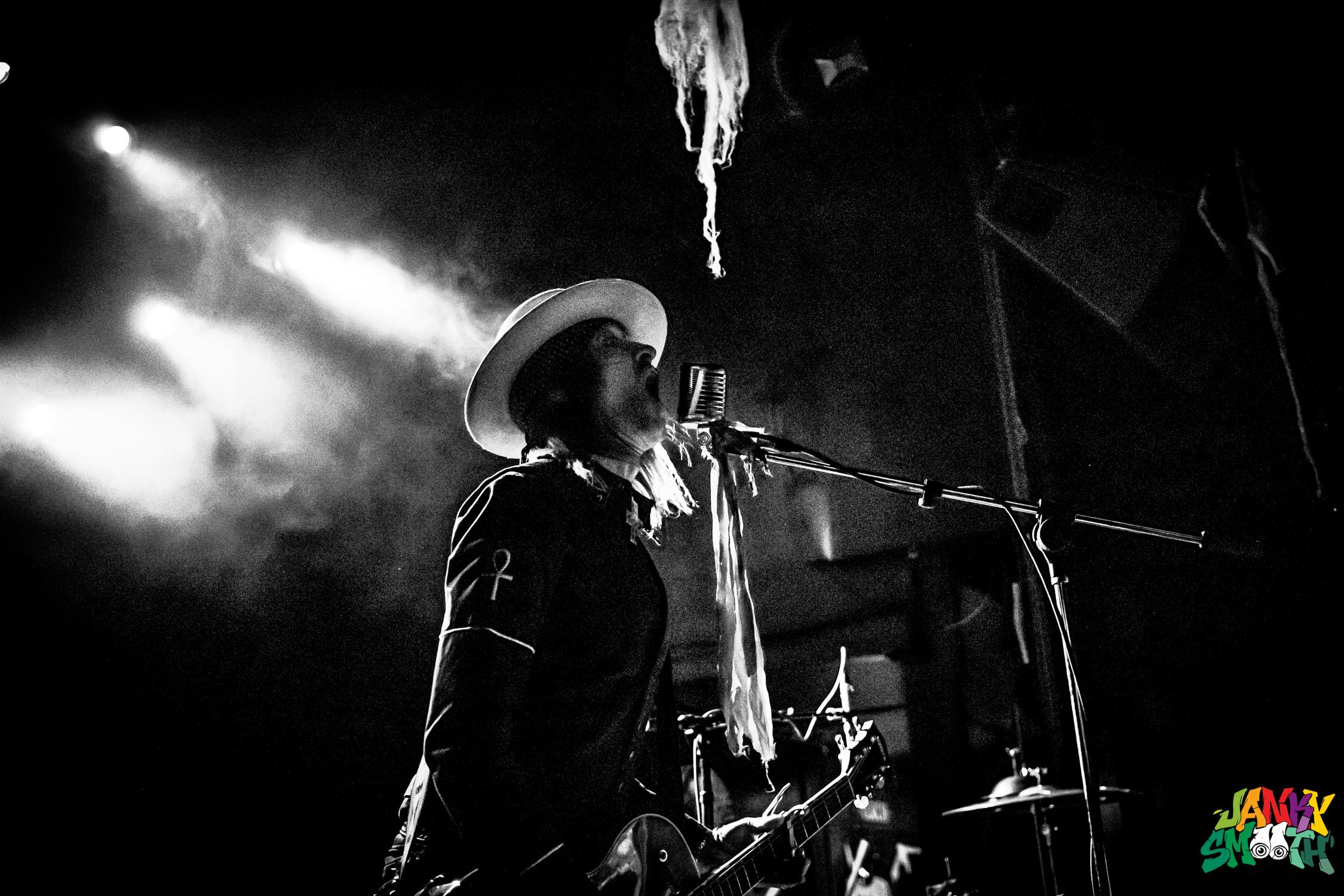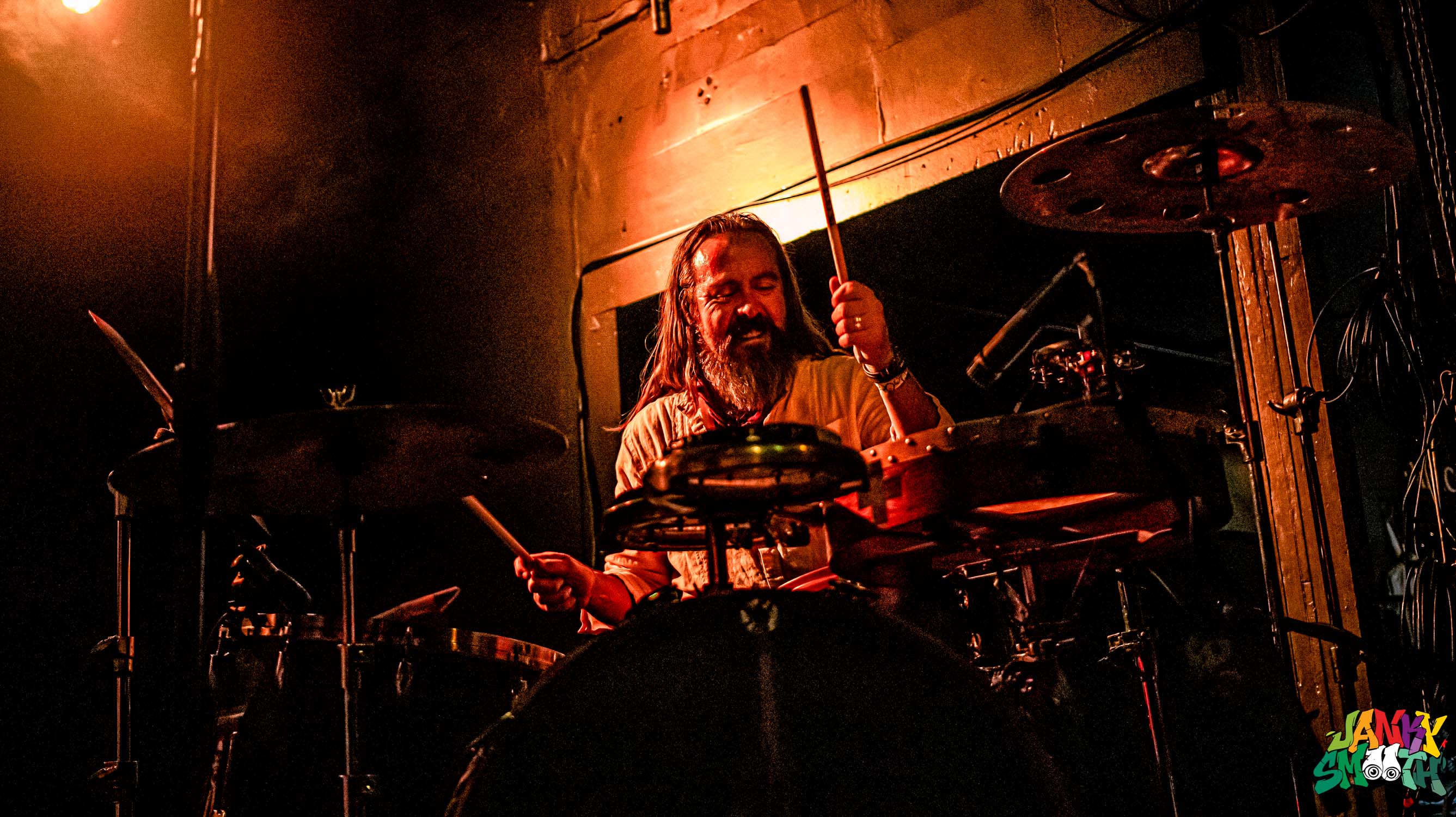 Perhaps the strangest thing about Wovenhand is David's stage presence. If he wasn't onstage, perhaps you'd think he was schizophrenic with his wild gestures to invisible characters and his speaking in tongues. What one might fail to realize is that schizophrenics and those that showed signs of an alternative mental state were the ones destined to become shamans in Native tribes. What David does is rather shamanic, as if having seen the spirit world on the edges of reality only to invite those ghosts on stage with him.
Being a devout Christian, David's music might be off-putting to many the faithful who hear similar bands use secular language, themes, and imagery. Rest assured though, the music of David Eugene Edwards brings listeners closer to God. God can be found everywhere from medieval Christianity to the old world before Christ, be it within Mongolian music or Native American.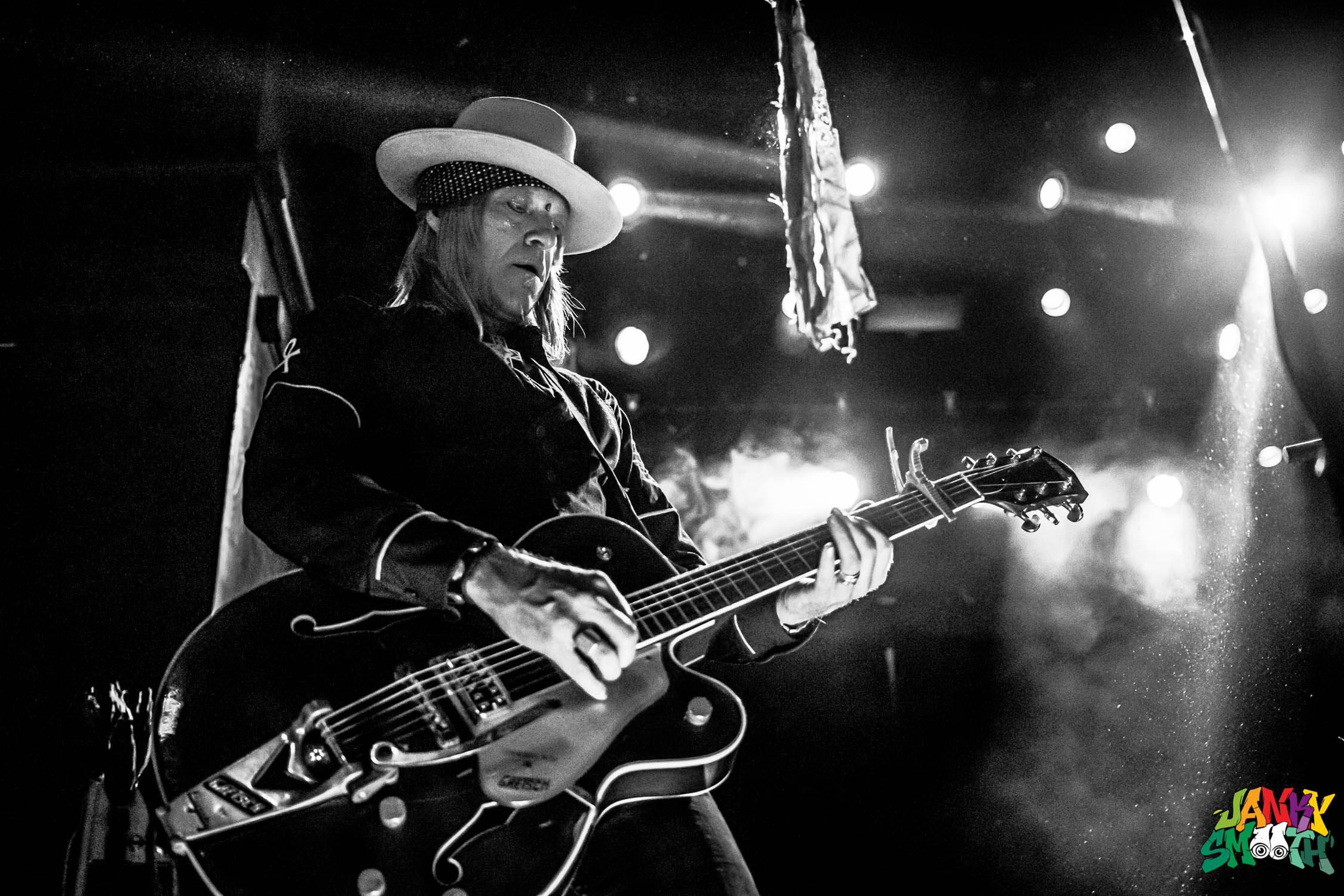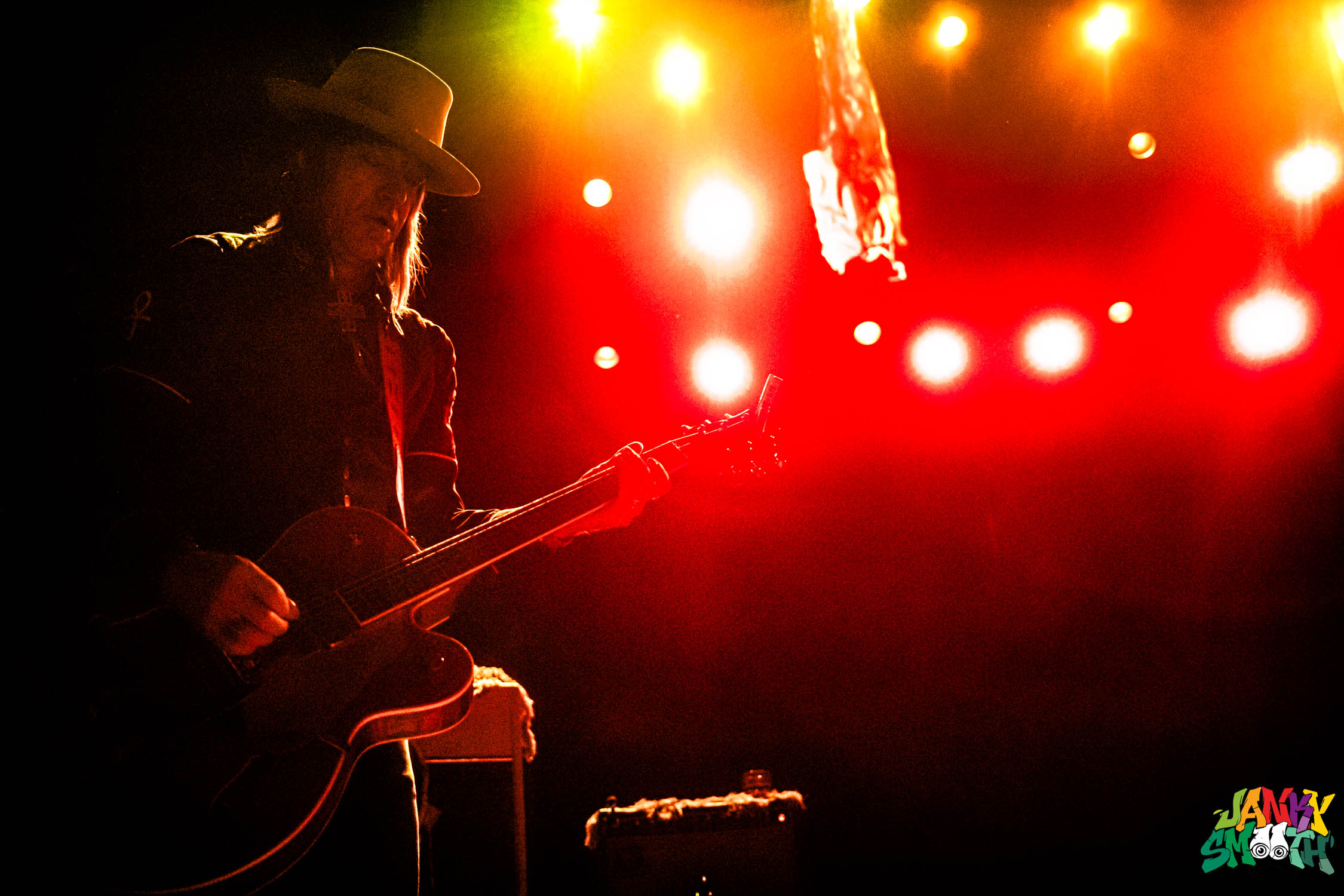 That's why Wovenhand sharing the stage with their opener on this night at the Echo, Heathen Apostles, wasn't surprising to me. They call themselves heathens but their music is sincere and beautiful and makes people happy, which is ultimately Godly. This band of merry musicians plays a blend of classic American music like country and zydeco with an aesthetic I suppose should be called 'American Gothic' or rather, 'Gothic Americana'. Musically, the band sounds like a nightingale singing at a family reunion or cotillion. Something feels so familiar about this band, no matter what music you're usually into. Americans will always understand the emotions of a fiddle. Heathen Apostles have a new EP coming out November 15th called Born by Lightning.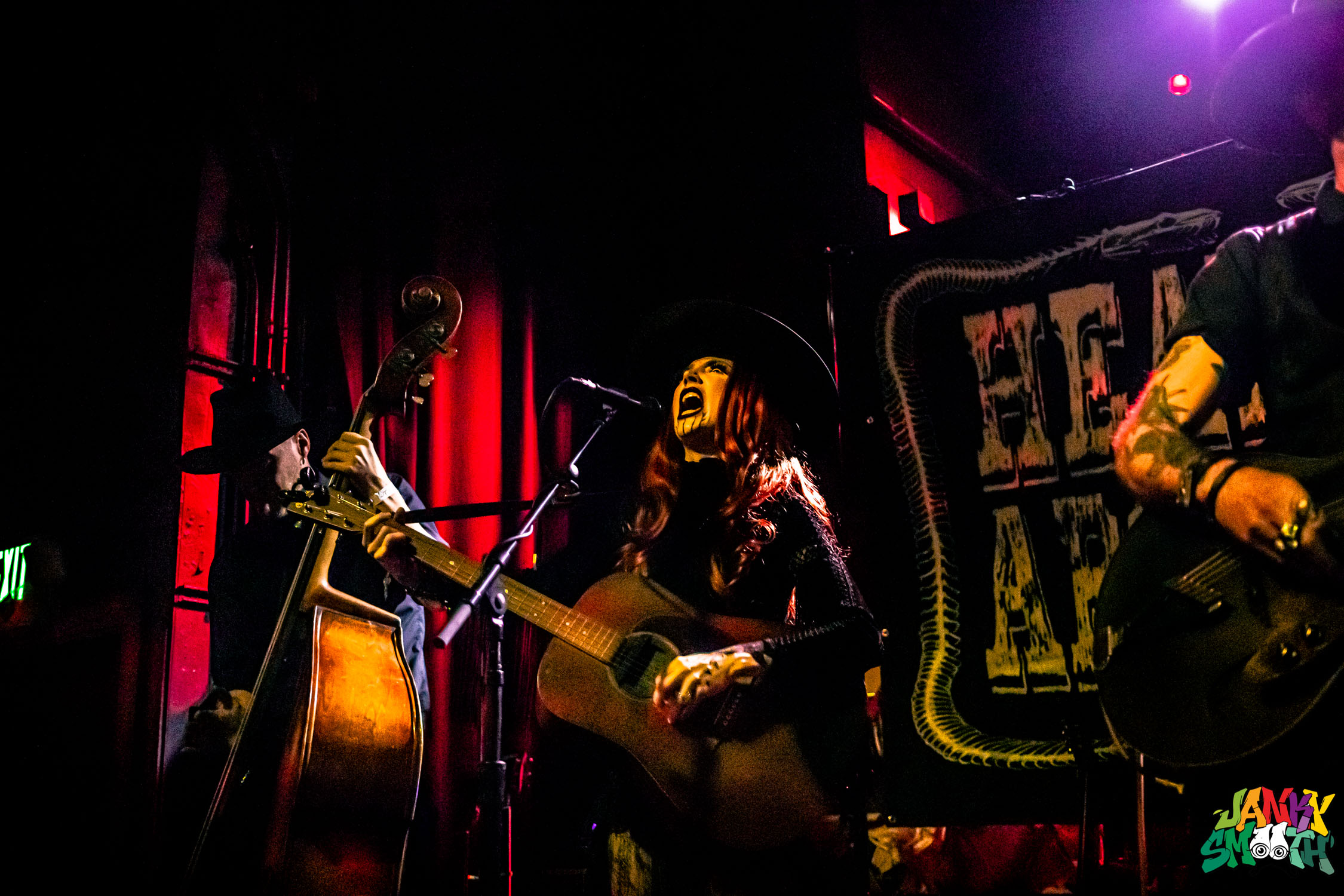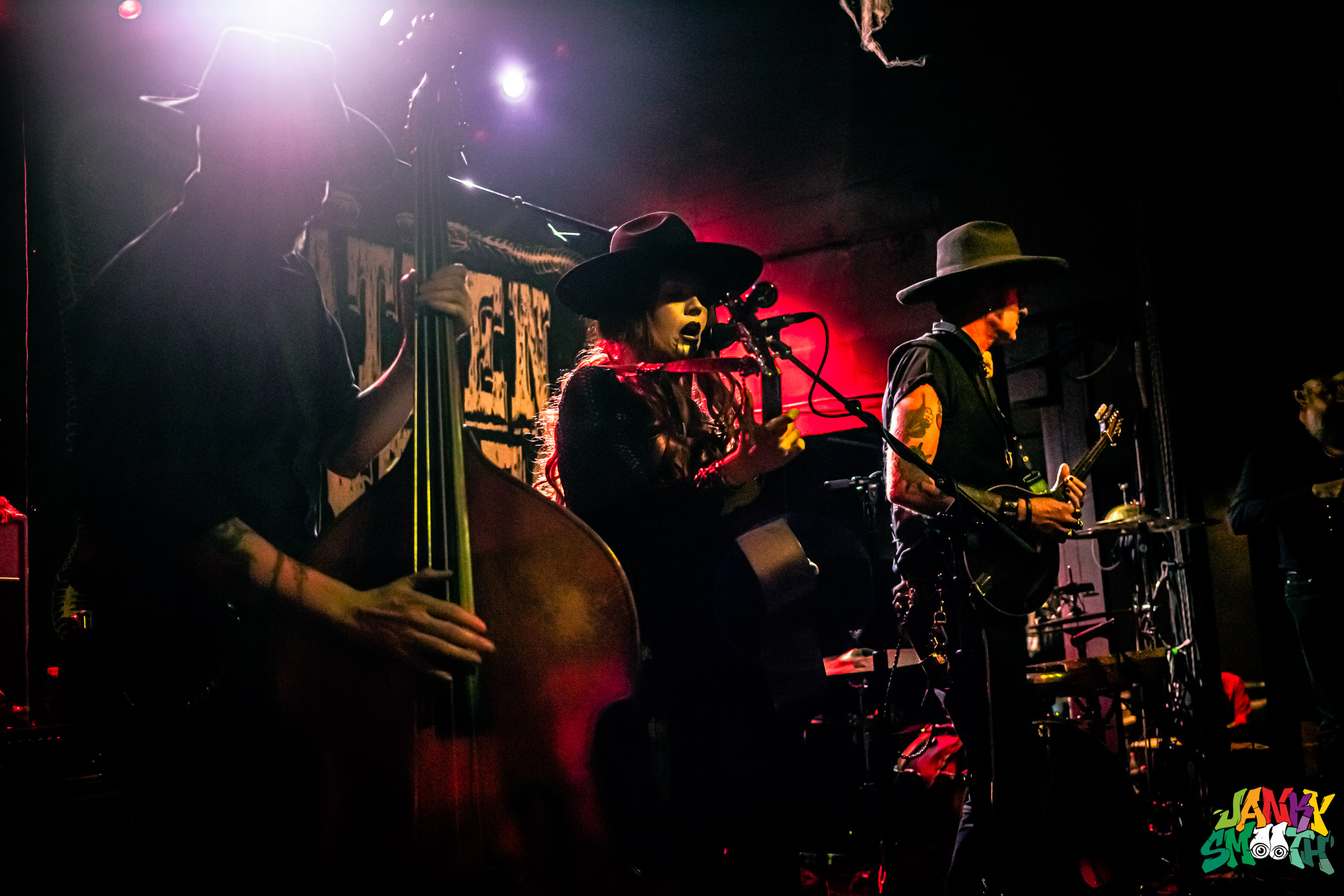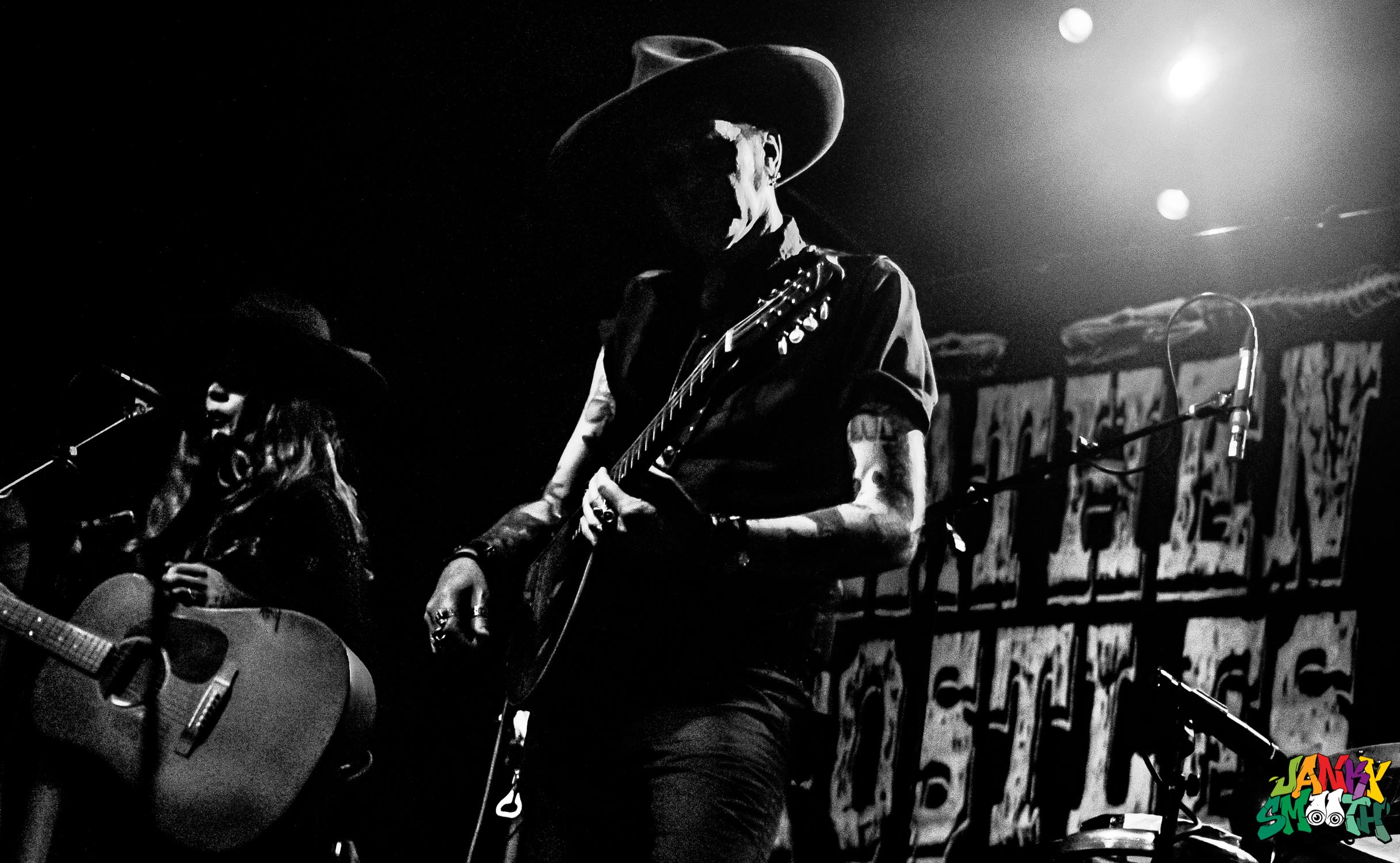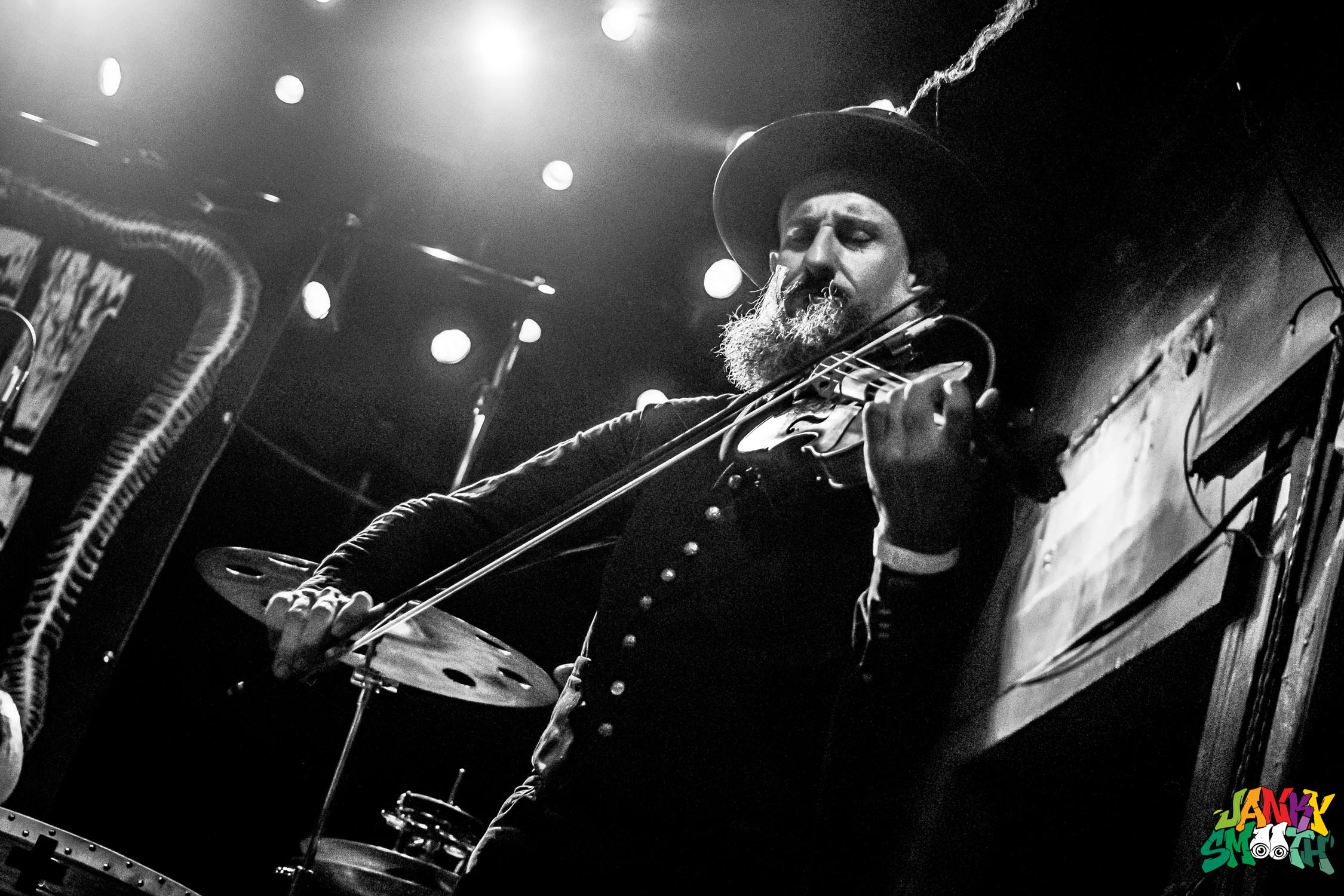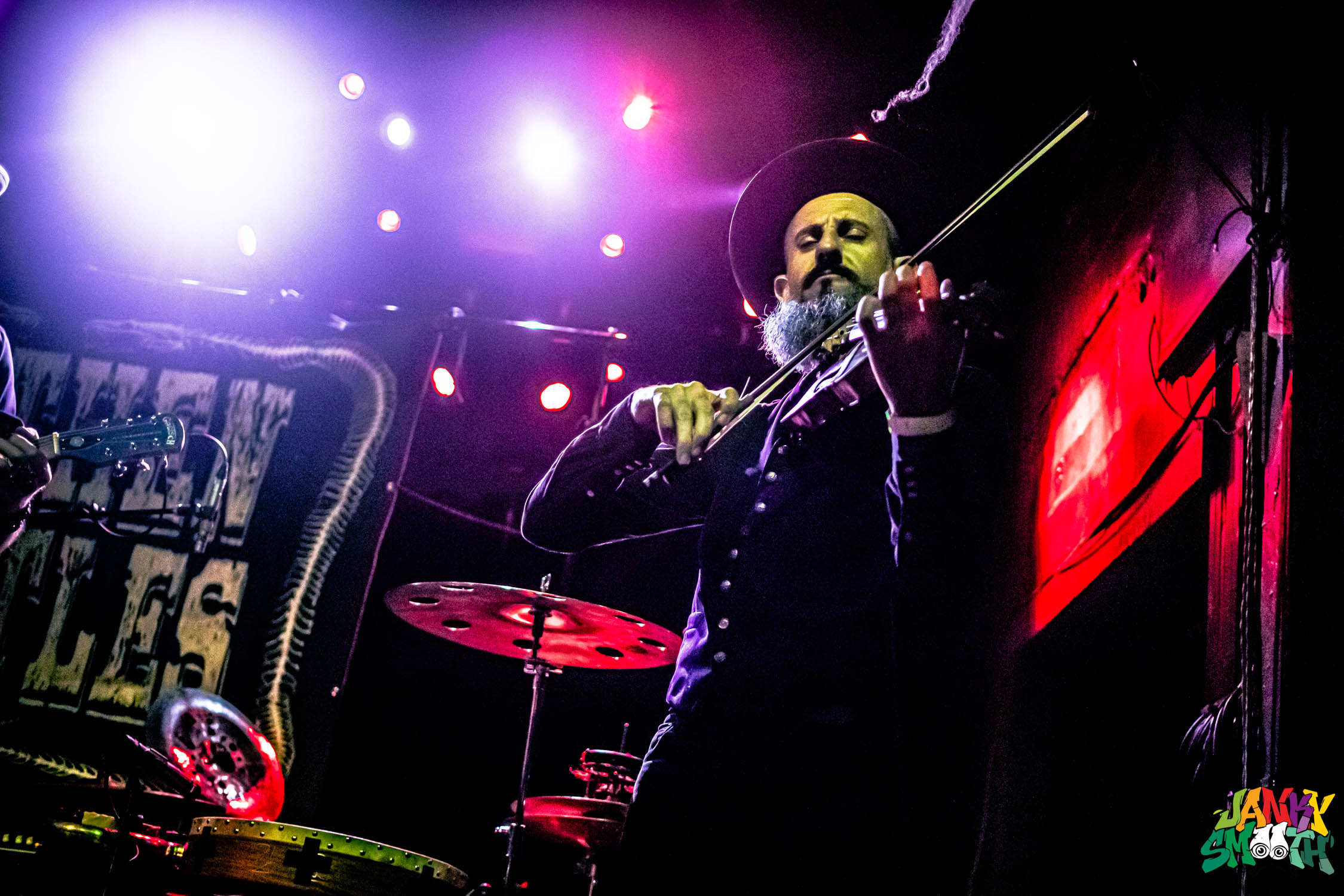 With just a guitarist and drummer, Wovenhand creates a while world of atmosphere that completely encircles you. Performed live, the songs have a heavier, psych rock quality to them that hypnotizes the audiences to focus on David's ritualistic playing. You have to pay close attention to the little things at a Wovenhand show to really put your finger on what exactly is happening to you. A dream catcher hanging over the amp and a cross around David's neck, bad mojo is deflected from entering your heart and thus you are safe within the vulnerable state Wovenhand takes you to.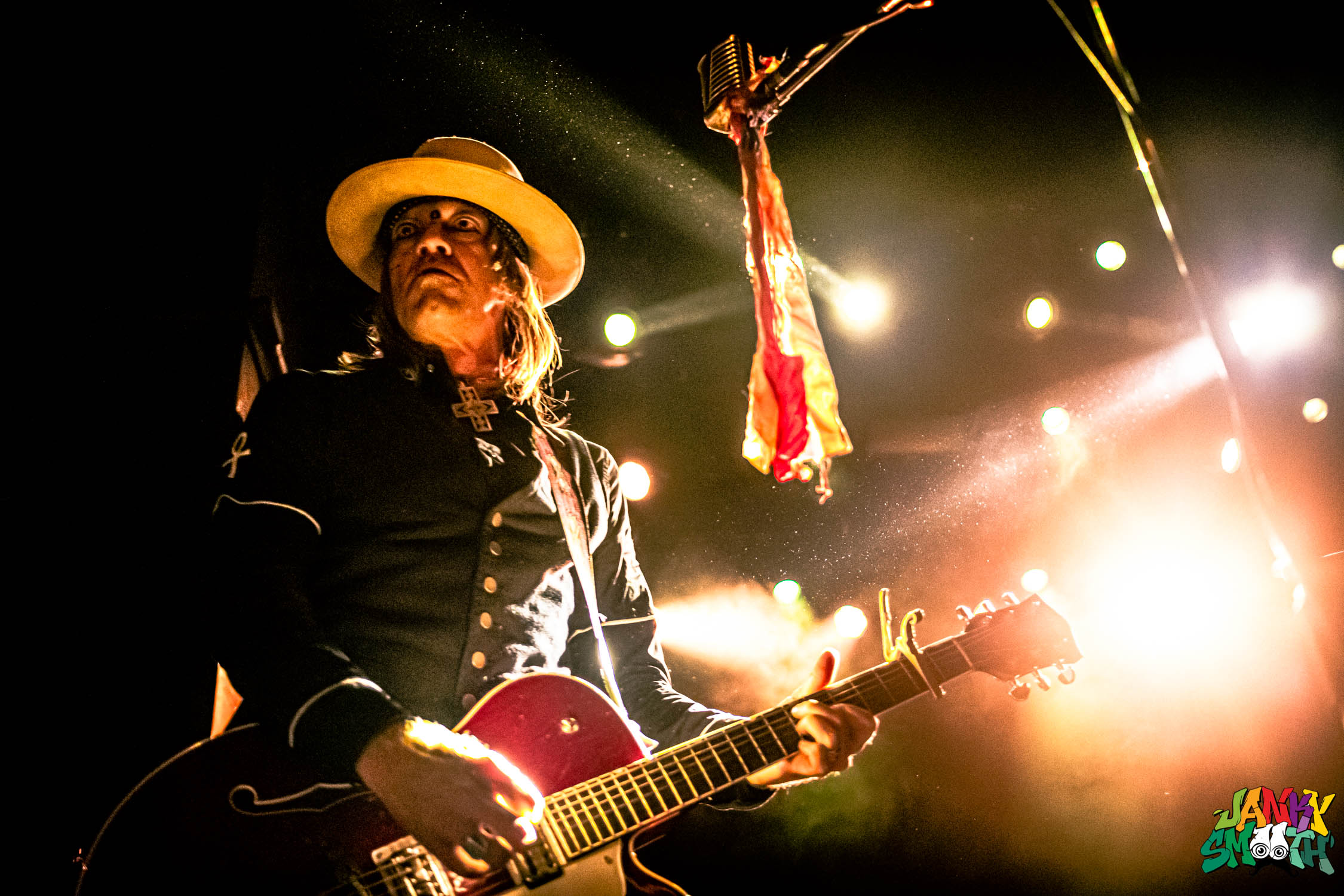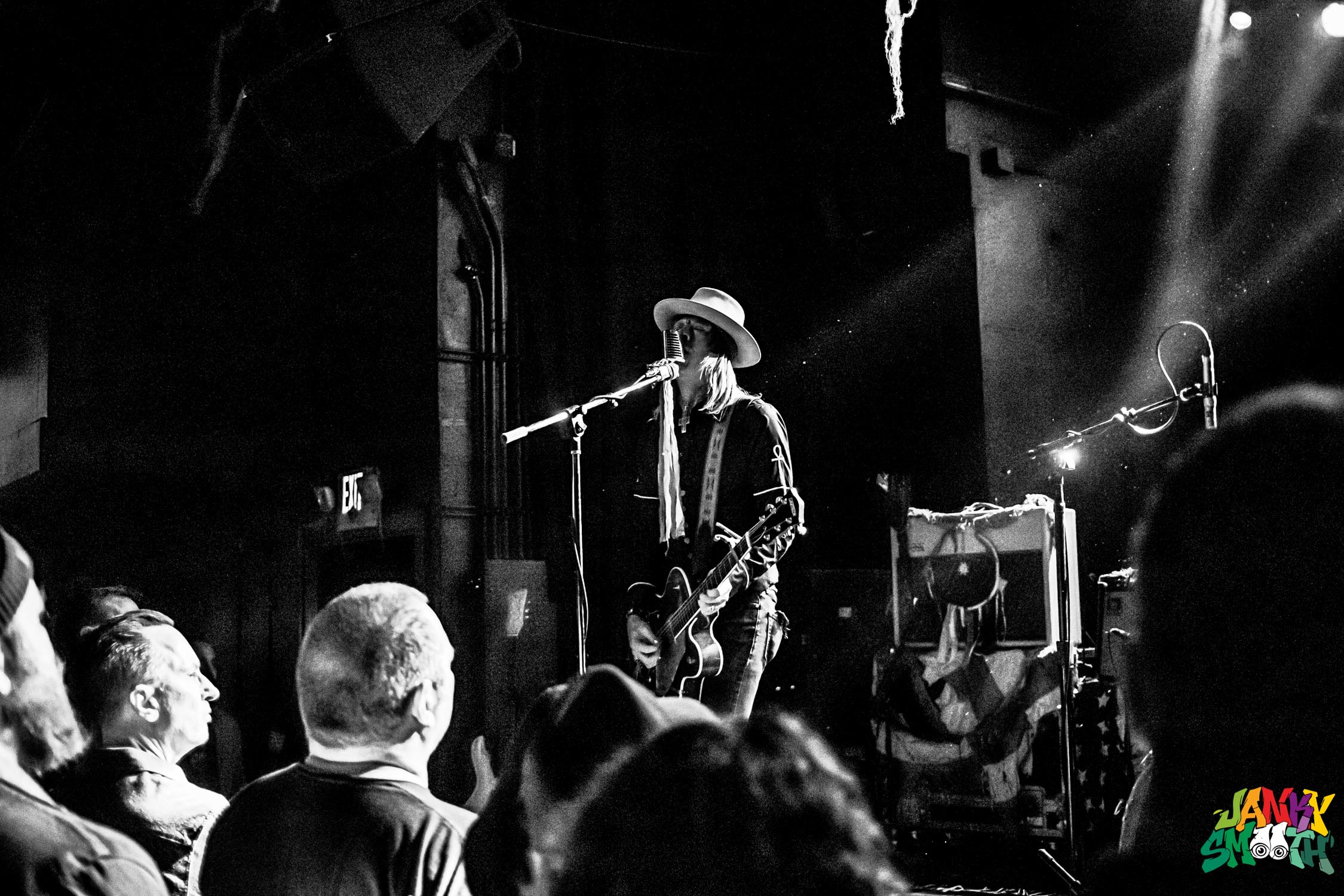 People close their eyes and escape their bodies when they see Wovenhand live. It's journey music, pilgrimage music. My only wish is that David Eugene returns to Los Angeles with an acoustic set because there's a certain tenderness and mysticism on some recordings that gets lost when the instrumentation takes the set into a noisier direction. David acknowledges this difference and doesn't mind it and neither do I as I appreciate all things heavy, I just want to experience every ride this artist has to offer.
Words by: Robert Shepyer
Photos by: Dillon Vaughn