A Sacred Sound Bath With William Basinski at Ambient Church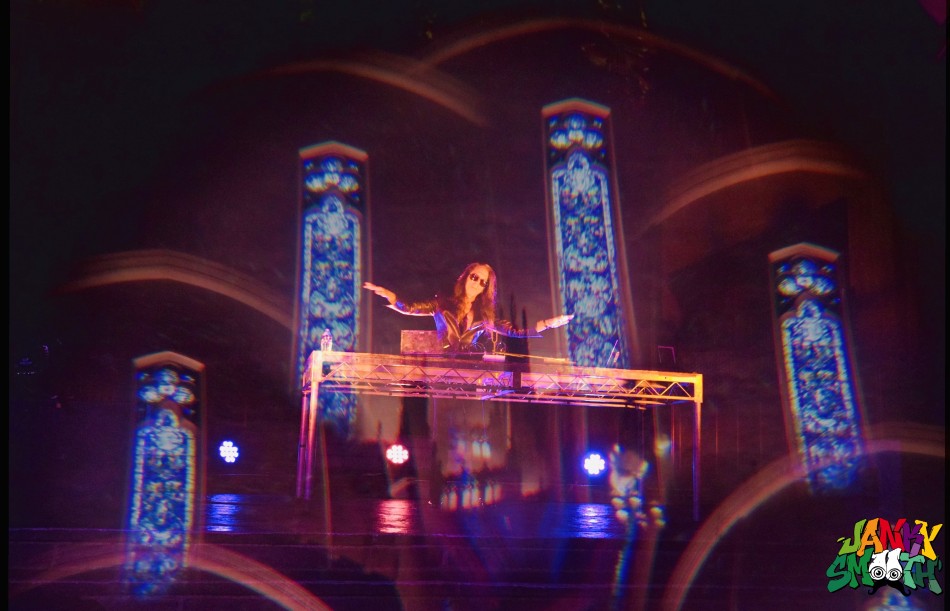 How affecting sounds and environments can be on our souls. The events that transpired at Ambient Church last Saturday concocted neo-chamber music that could provoke a transcendent experience in even the most spiritually bereft.
Ambient Church, a self-proclaimed "nomadic experiential event series," has worked with artists to create audio-visual experiences in unique locations since 2016. June 9's sold-out show was held at the First Congregational Church in Koreatown, a Gothic cathedral that was erected in 1932. The opening act was 25-year-old vocalist-songwriter Zsela, who in 2020 released her debut EP Ache of Victory. The leading act was one of the most renowned experimental artists of the latter 20th century: William Basinski.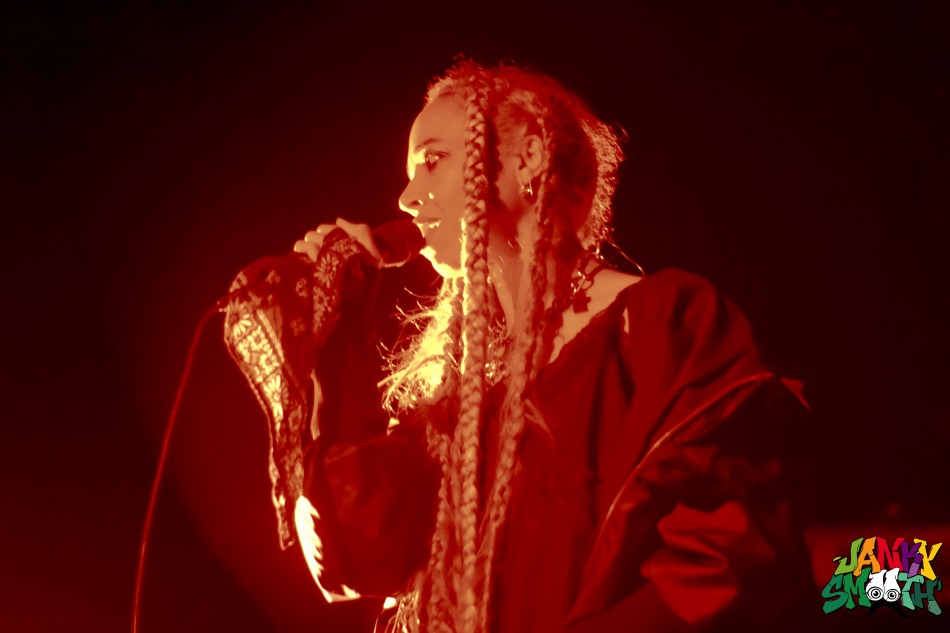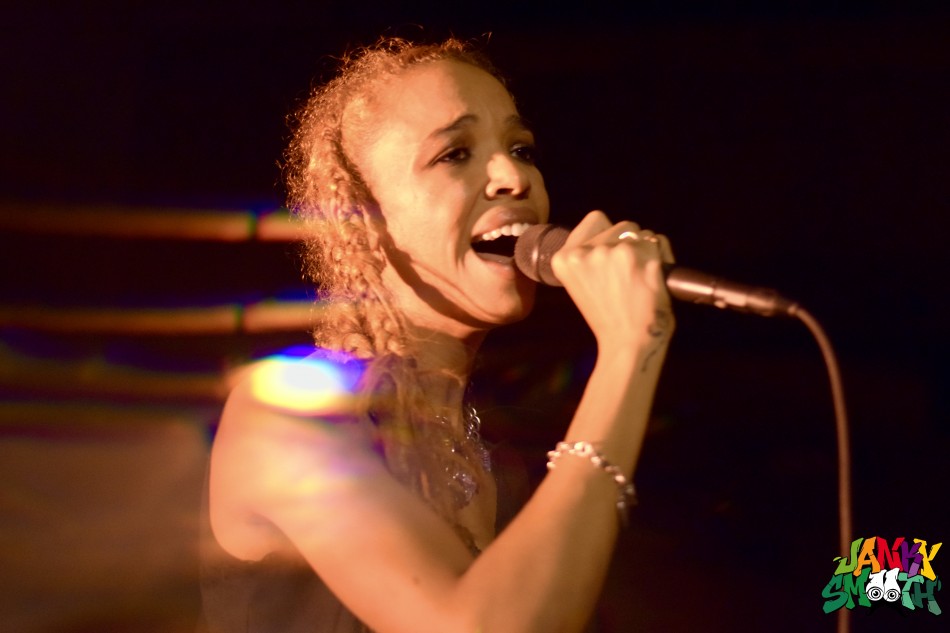 The first performer to enter the cathedral was not Zsela but her musical companion Daniel Aged – a session musician who has previously worked with Beck, Elton John and Frank Ocean. Immediately, Aged removed his combat boots so he could play the baby grand piano, guitar and pedal board before him with the utmost concentration. He began creating jangly loops with his guitar that had echoes of '80s greats, The Durutti Column.
Within minutes, the arresting Zsela sauntered down the aisle, her ankle-length braids and black taffeta cloak brushing the floor in her wake. She opened with a spoken word piece, before introducing her deep, velvety voice in songs whose style sits somewhere between neo-soul and '80s 4AD. Between breaths, Zsela would stomp as she made her way up and down the aisle, serenading each guest in the pews. She closed with a touching cover of Carole King's "You've Got a Friend," which the whole crowd was encouraged to sing as well. It felt like a secular psalm, as we worshipped the beauty of the night.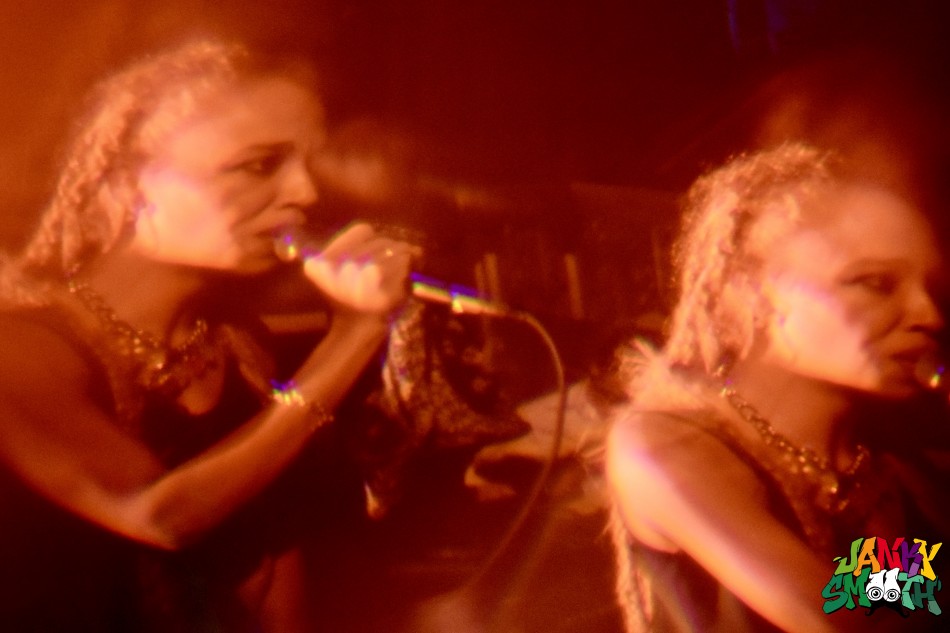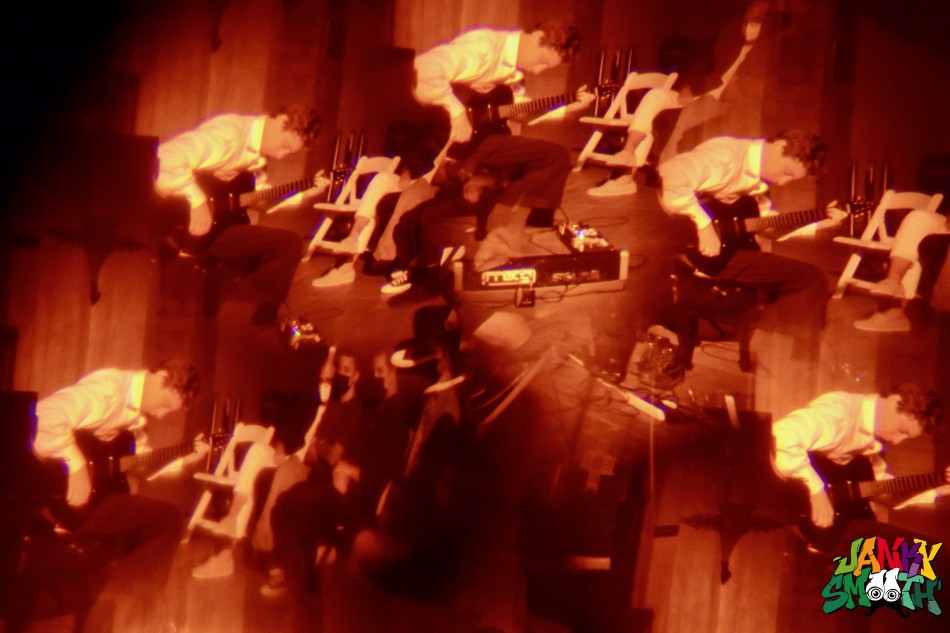 William Basinski, 64, studied jazz saxophone and composition at the University of North Texas in the late 1970s. Inspired by the godfather of ambient music Brian Eno, Basinski began recording snippets of easy listening and opera music off the radio onto cassette tape. Much of those tapes would later help create his masterpiece, The Disintegration Loops, a four-volume album that emerged during the horrors of the 9/11 terror attacks in New York City. While Basinski recorded his decades-old tapes, they turned to dust in real time, which spoke a primordial truth about the time like no words could.
Donning a leather jacket and sunglasses, the flamboyant yet debonair Basinski took to the chancel. "Isn't this beautiful?" he chimed between laughs. Then, without hesitation, he revealed his thunderstorm that transformed into lilting operatic voices and distant strings. At the same time, a spectacle of abstract flames and embers danced on the cathedral's walls as each tape loop made its elliptical journey through two reel-to-reel decks and into oblivion. Between tinkering with his devices, Basinski found himself in a meditative stupor that had his mouth ajar and hands flowing with his soundscapes.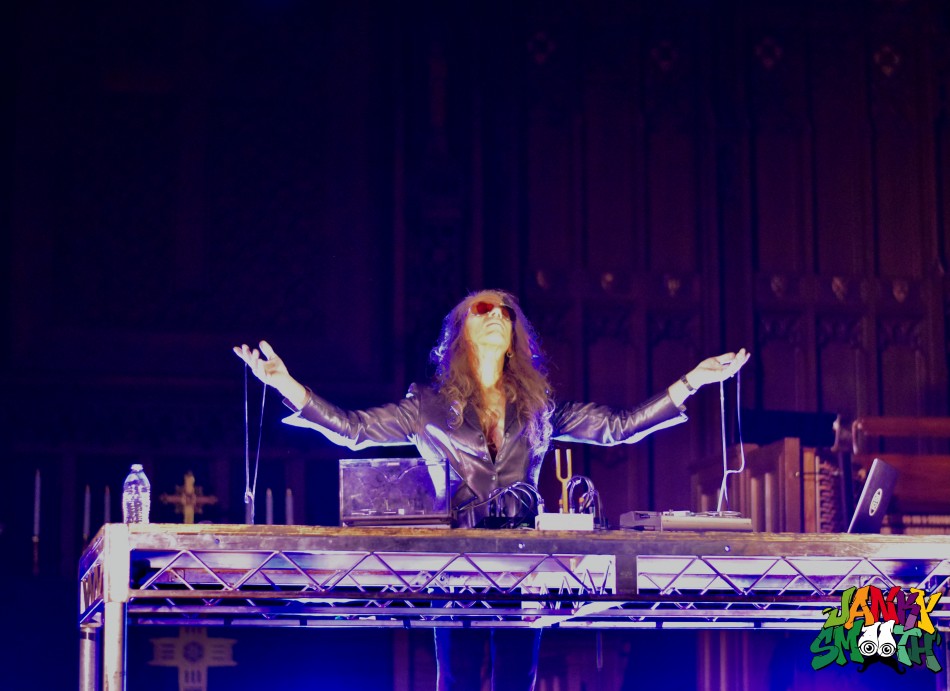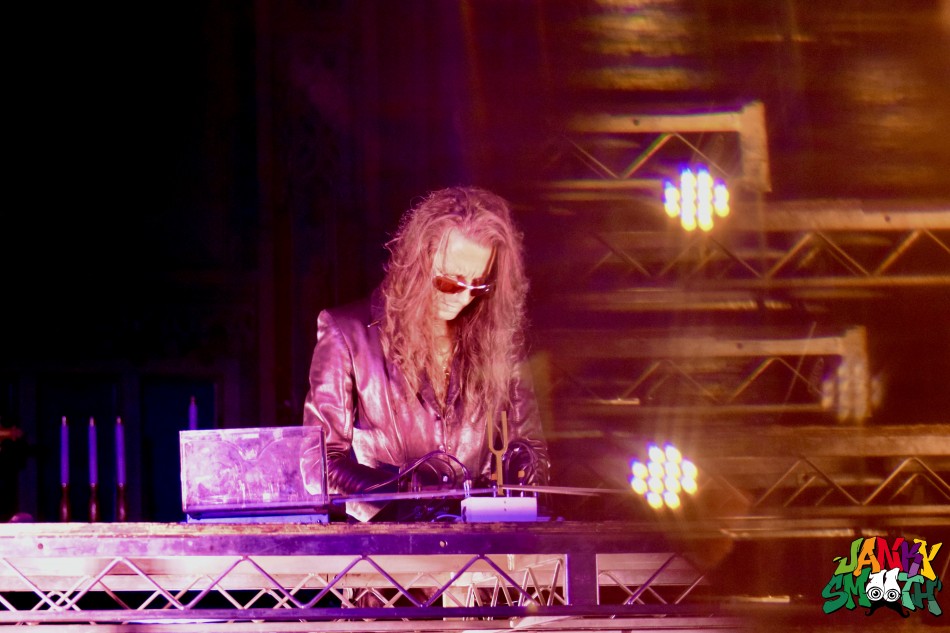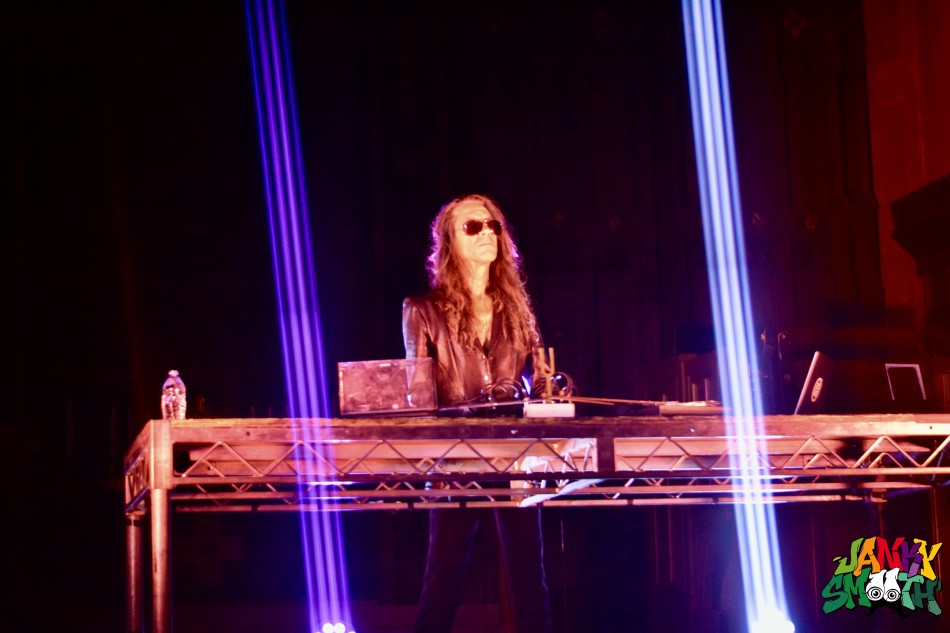 The performance comprised an astounding archive of work from Basinski's early 1980s maximalist phase entitled The Last Symphony, interspersed with moments from his 2020 album, Lamentations. As someone whose knowledge of Basinski's work begins with The Disintegration Loops and ends with Watermusic I and II, I was transfixed and hypnotized all over again. He has so much more to offer than what he's known for.
Irrespective of belief, the cathedral's towering vaulted ceilings, kaleidoscopic stained glass and light projections worked together to evoke a sense of simultaneous introspection and togetherness. As the German poet Rainer Maria Rilke said in the poem "Rose Window," "your gaze will flail awhile, then sink and drown; caught, it will know itself no more, then die."
Words and Photos by: Audrey Kemp