Witch's Brew: We Intend To Cause Havoc at Brouwerij West
When the right band comes to play Brouwerij West, there is absolutely no question whether i'll be attending or not, it's a definite yes. The drive through beautiful San Pedro is only the first of many gifts one is given upon venturing to this sacred brewery. The beer is the second, with an incredible selection of in-house brews from my favorite, the blackberry saison, to all sorts of unfiltered hoppy IPAs to gorgeous and rich pilsners and alcoholic slushees that can't be touched. More than any other brewery in Southern California, Brouwerij West is the destination for art, youth, music, and beer all in one. Their Pop Fuji music series always has a few treasures on the lineup, like the one year Sleep performed an unforgettable set, even summoning a guy in full astronaut costume to crowd surf. Shows at this place are one of the most hidden gems in all underground music in Los Angeles.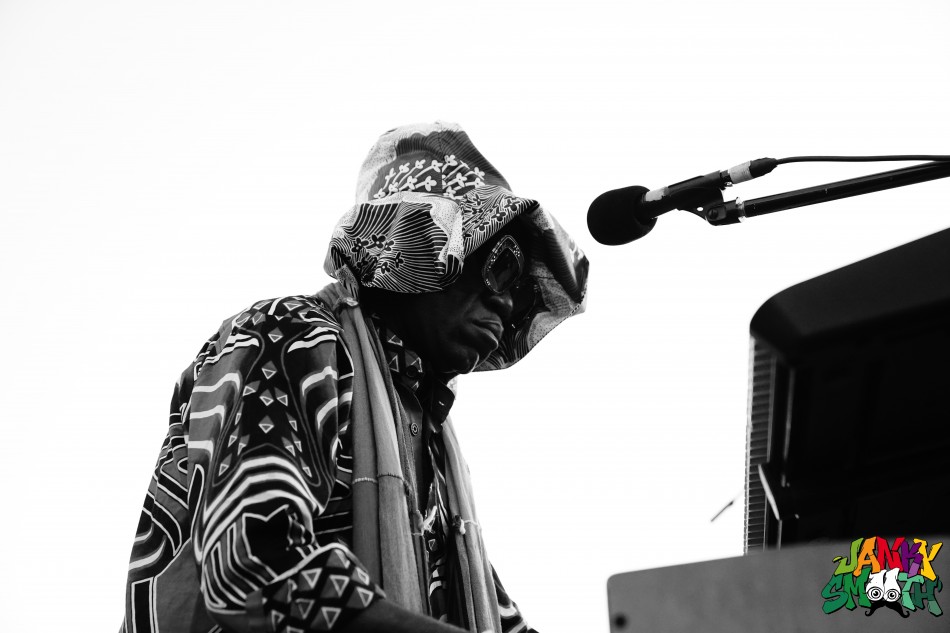 WITCH (We Intend to Cause Havoc) are one of those must-see bands that came through Brouwerij West, since I missed their performance at Huichica, a winery based festival, I thought seeing them at a brewery was the perfect event to fill that fomo. This was my first time seeing a whole set of the band, I caught a bit of them at Desert Daze 2019 and thought they were musically awesome but this time, it was a spiritual experience, with both holy insight in their music and the sort of letting go you experience when you wildly dance until losing all inhibition.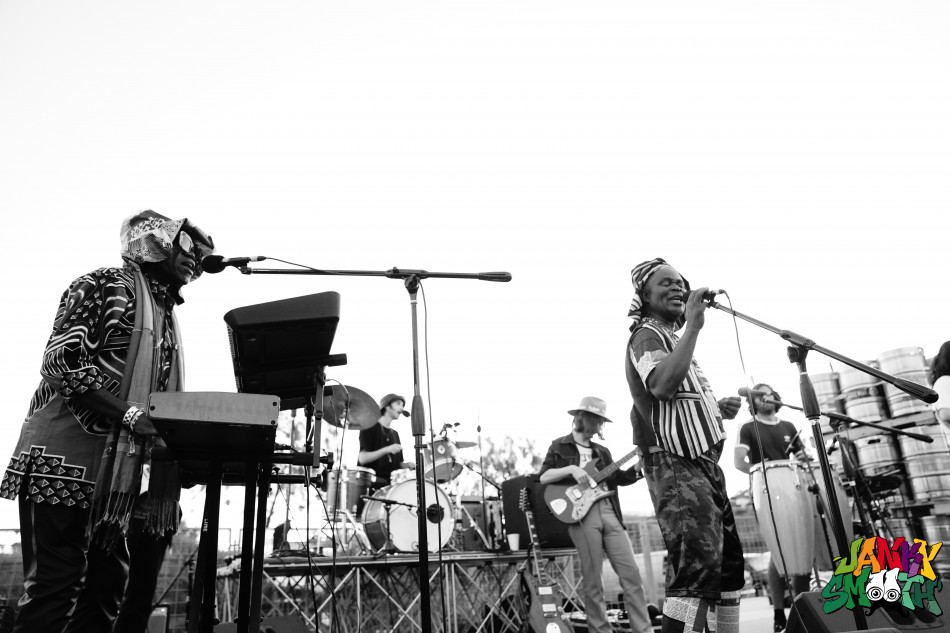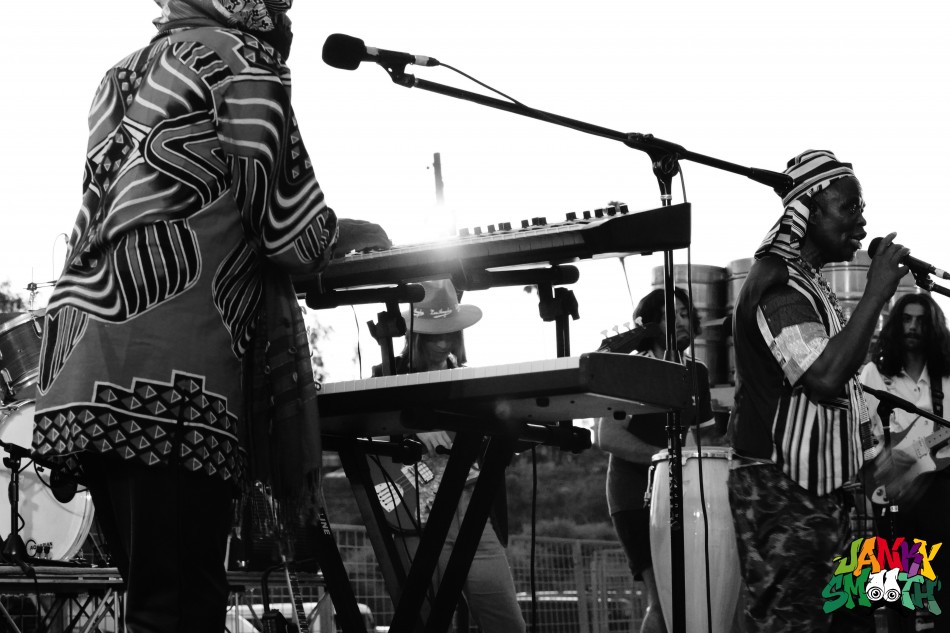 It was a hot Sunday in San Pedro but the moment I took my first sip of Blackberry Saison, every trouble left my body and mind, chilling me out from head to toe. As I kept finishing cups and ordering drinks, experiencing the vast range of options, I caught a nice buzz to travel upon the musical surf of L'Eclair. This was psych with a krautrock edge, kinetic rhythms and undeniable jams that made it impossible not to feel the vibe and join their trip.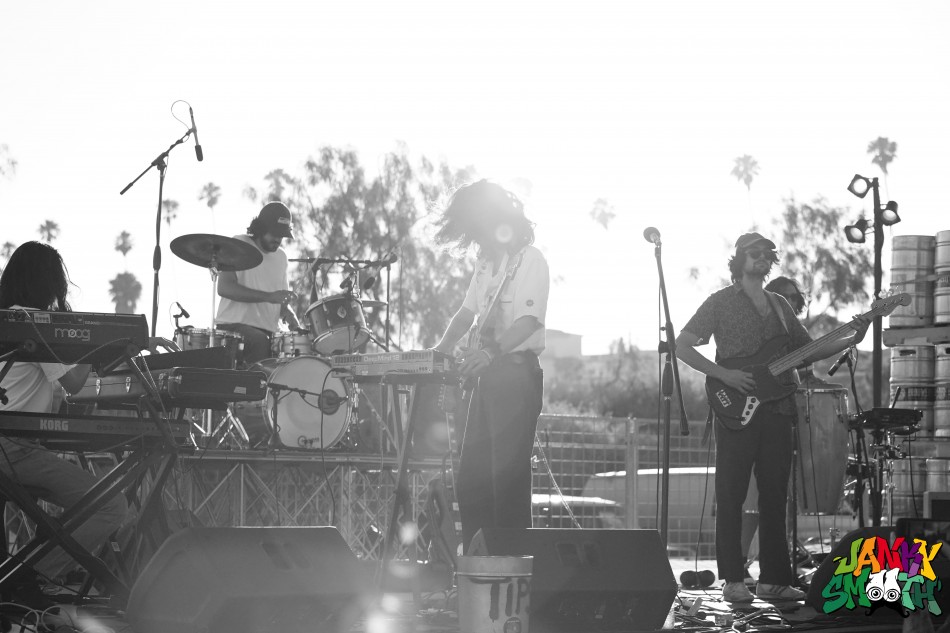 They were followed by the legendary WITCH, who brought a slice of Zambia to San Pedro with their iconic zamrock. Preluding a few songs with stories from their home country like how they wrote a song on a piece of paper inside a box of cigarettes they were given in consolation after having a show busted by the police, the band gave the audience scope as to how different cultures operate and try to make rebellious music. African culture and philosophy doesn't require over-complicated explanations to inform us of the spiritual nature of existence, it's as simple as moving your feet and body to connect you with your higher power—something WITCH are experts in. The set never seemed to end and the audience definitely didn't want it to. Jagari was full of energy, jumping around and jiving, letting the audience bang on his cowbell, so we can become one with the band and music. He became a conduit for the audience to feel his music with every ounce of vigor that he feels it.
I wasn't sure what to expect from this show, I knew I would drink great beer and have a good time, but I had no idea it would be one of the most profound musical experiences of my year thus far, truly letting me be free in ways other artists couldn't execute so completely.
Words by: Rob Shepyer
Photos by: Todd Anderson