The second night of Ty Segall's MASSIVE 10 week residency at The Teragram Ballroom was a perfect juxtaposition of the now classic, simple songwriting and garage riffs of 2010 paired with the refined and experimental material of a maturing artist.
Backed by an ensemble of familiar LA musicians performing as The Freedom Band, Ty and Co. set the evening in motion with a blazing rendition of the entirety of the recently released album First Taste. The Freedom Band (consisting of Mikal Cronin, Charles Moothart, Emmet Kelley, and Shannon Lay [perfectly adding six strings to the press-buzz generating "guitarless album"]) cast new light on an already new release by significantly boosting the energy of every single track. A swelling electric rendition of the a capella Ice Plant, now complete with percussion and strings, stands out as a highlight of the evening and a prime example of the power of live performance. Feeding upon the excitement of the audience and playing harder or with more feeling is the cycle that makes it more than just "songs from the album, but live." It's the entire purpose of seeing music in person and it's exactly why shows like this one are so memorable. Beyond that, witnessing the multi-instrumental skills of Segall is something that could bring a greater level of appreciation to any fan. Seamlessly shifting from Guitar to electric mandolin and drums (all while remaining front and center and singing each song) is no small feat, especially with the ever growing technicality of much of the new material.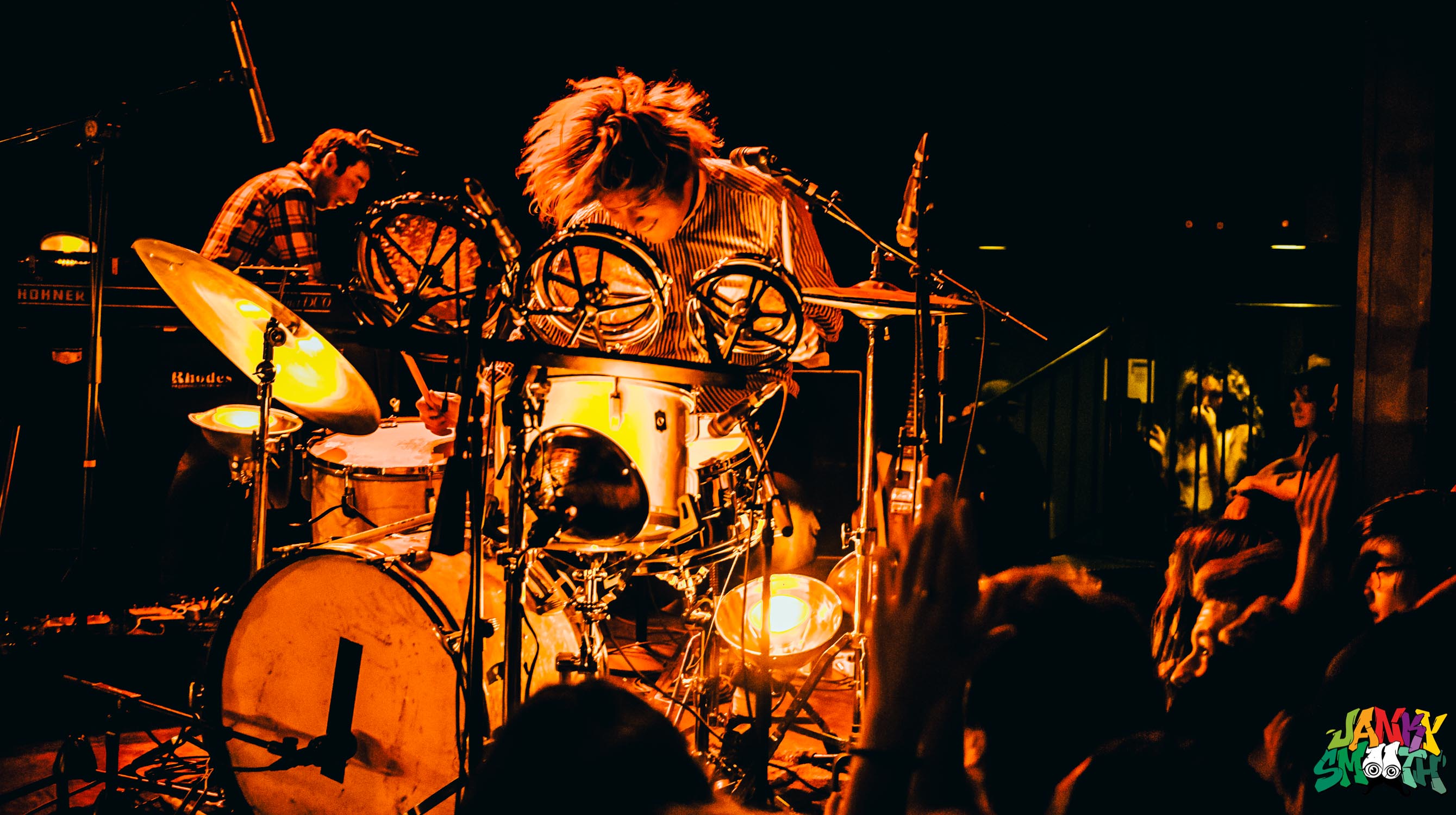 Despite the fantastic presentation of First Taste the main dish of the evening was obviously the complete performance of Ty's 2010 album Melted – arguably the record that put him on the radar for a wider audience of fans nationwide with it's striking cover art and memorable tracklist. Abandoning the drum kit placed at the front of the stage as the lights shifted away from the First Taste palette, Ty returned to his guitar and sent the audience into a frenzy with the intro of Finger. What was a moderately sized pit in the audience erupted and overflowed with everyone from Burger Records kids to older psych heads and skate bros losing their minds and screaming along with every single line. This was an album played at 11 with an audience exuding a level of excitement that could easily be interpreted as belligerence.
For any artist with such a prolific discography it's hard to show this level of attention to most b-sides and lesser known tracks; thankfully this residency has given myself and others the opportunity to experience the material that made me become a fan long before I moved to LA and had the opportunity to catch a live show. Even those who've been spoiled with monthly exposure to Ty's shows would be making a mistake if they chose to skip one of Ty and The Freedom Band's upcoming Friday residency gigs.