Ticket Giveaway: Lolipalooza 2 at The Echo 6/27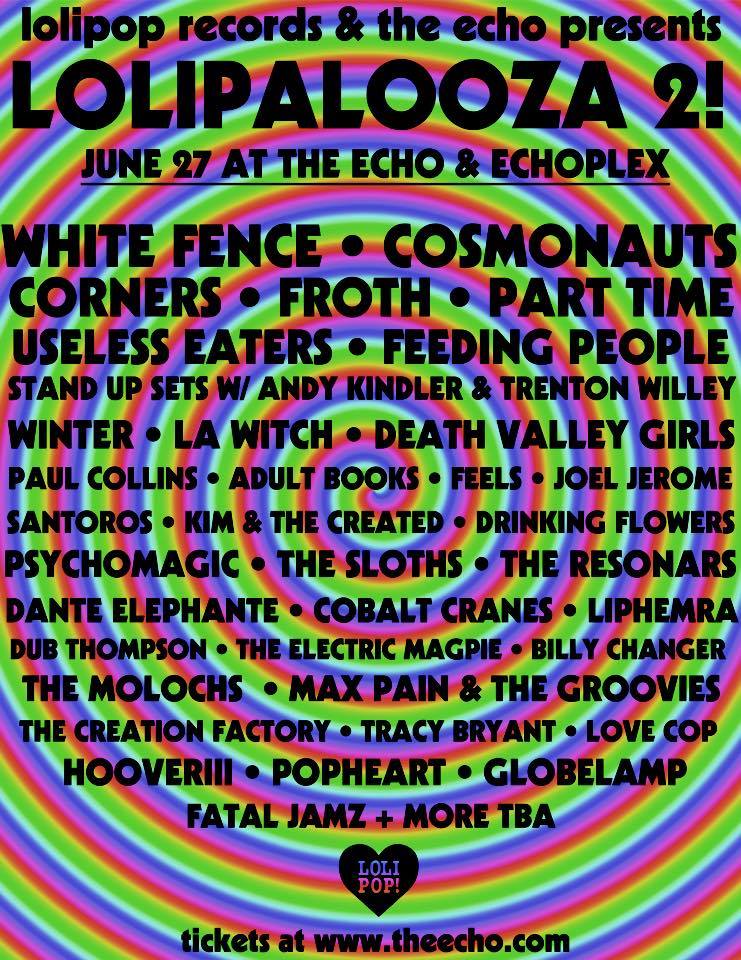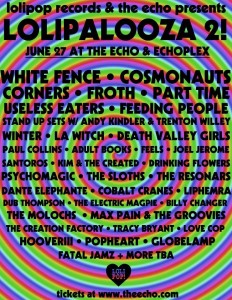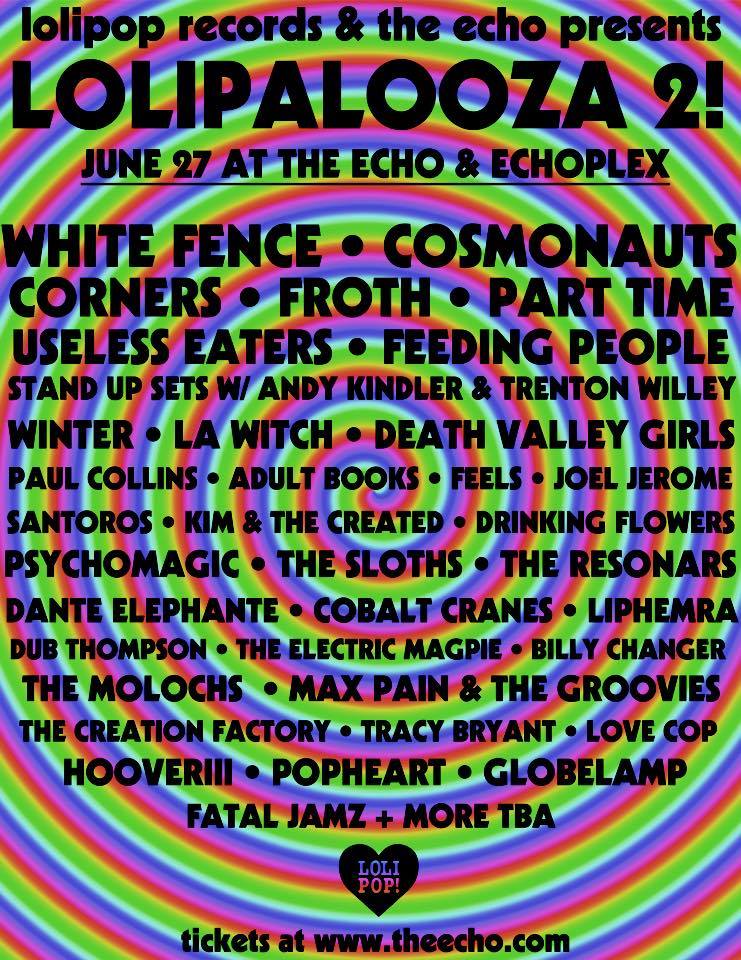 If you are you music lover and live in Los Angeles and did not attend last years inaugural installment of Lolipalooza, then you missed something truly special.  If you miss this years showcase of Lolipalooza 2 then you should seriously reconsider your life.
Lolipop Records is onto something unique.  While it is nothing new for a DIY record label to scout, develop and release music by both fresh, young and established talent, the way Lolipop is approaching this is something to admire.  Taking their queue from Burger Records in Fullerton, Lolipop Records is the Los Angeles version of Burger.
Janky Smooth is giving away 2 pairs (4 tickets) to Lolipalooza 2 happening at the both The Echo and Echoplex on Saturday June 27th, to 2 lucky individuals.
To enter you must complete ALL the steps below.  Winners will be selected on Friday, June 26th at 11am.
1. Share or retweet our contest posts on Facebook, Instagram or Twitter and tag @jankysmooth – You must share from our posts, not create your own.  
2. Comment in the comment section of the post on our website stating you completed this step and give us a reason why we should pick you..
3. Like us on Facebook, Follow us on Twitter, Follow us on Instagram