Ming River Drunken Punk Rock LBC Matinee: The Spits and Surfbort at Alex's Bar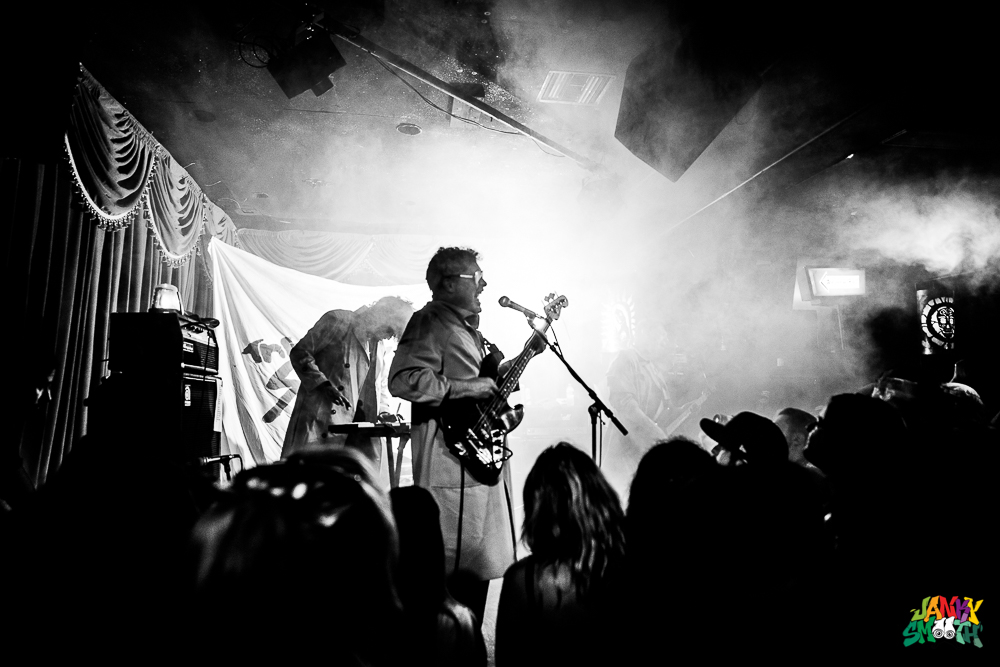 Matinee show crowds can be a gamble. Even if the bill is solid, you never know if the allure of the lazy Sunday will win over the show. Even if people attend, will they have the energy needed to make it a show to remember?
At this particular matinee show, you needn't worry. On one hand, because the lineup of Die Group, Surfbort, and the Spits is a right-left-right combo of ferocious rock n' roll. On the other, because the show was sponsored by Ming River Baijiu liquor company. Ming River was offering free shot samples of their different flavors as well as fantastic drink specials. The crowd was at the venue getting well lubricated two hours before the first band even took stage.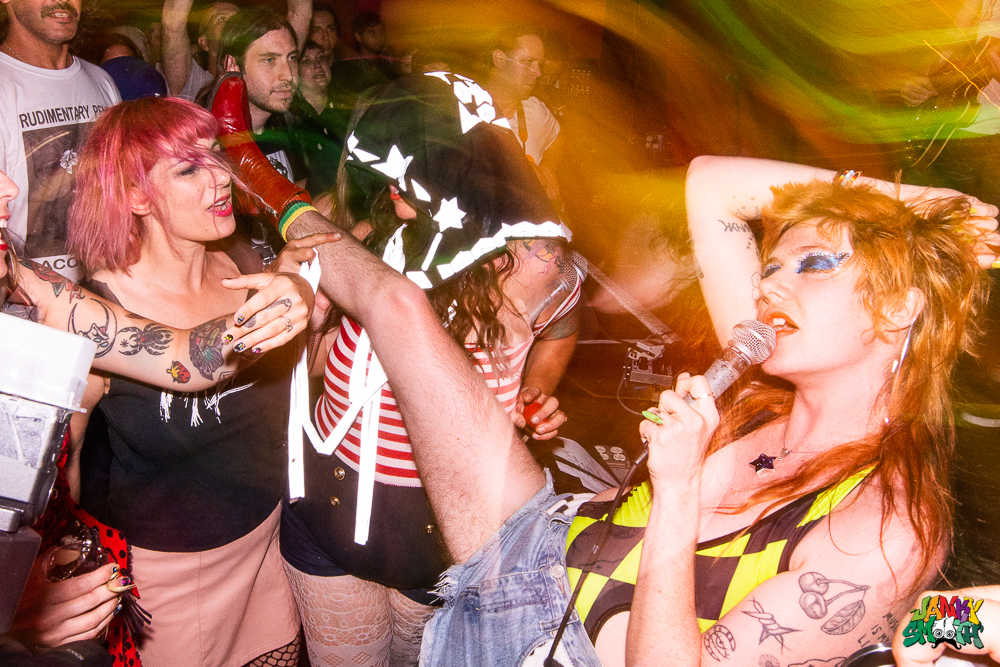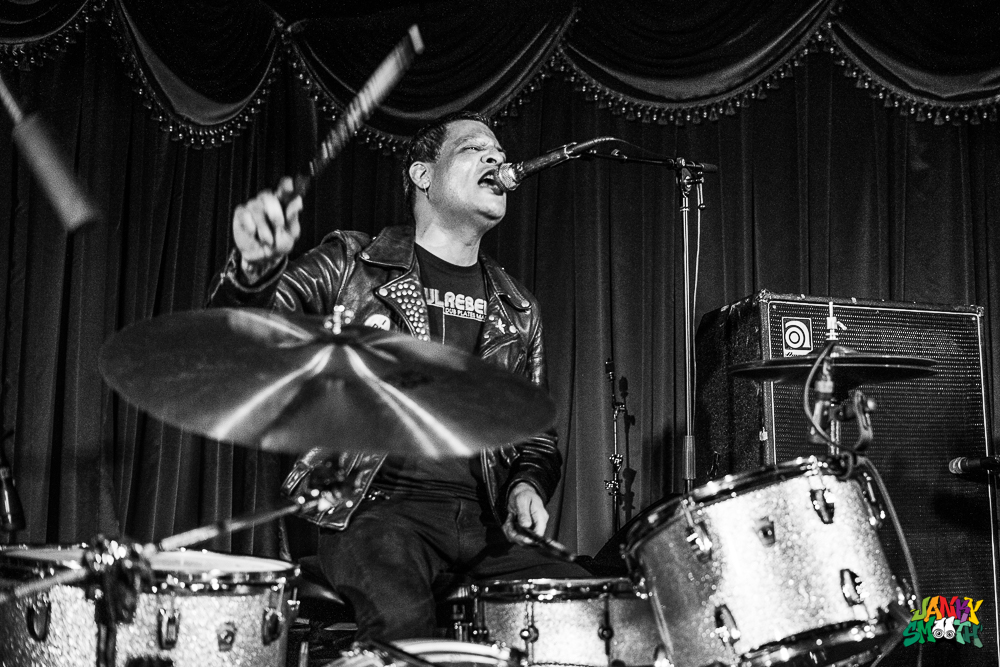 Most opening bands need to start playing in order to get people to crowd the stage. Most bands with drummers on lead vocals are boring to watch. Die Group is not most bands. Clad in all black and in leather motorcycle jackets no matter how bikram yoga hot the stage gets, the trio deliver monstrous fuzz guitar over solid garage grooves. Eric Big Arm uses every inch of his side of the stage while drummer and lead vocalist, Reuben, just seems to stare into the depths of the crowd's eyes as he delivers each line to the song. This band is not to be missed.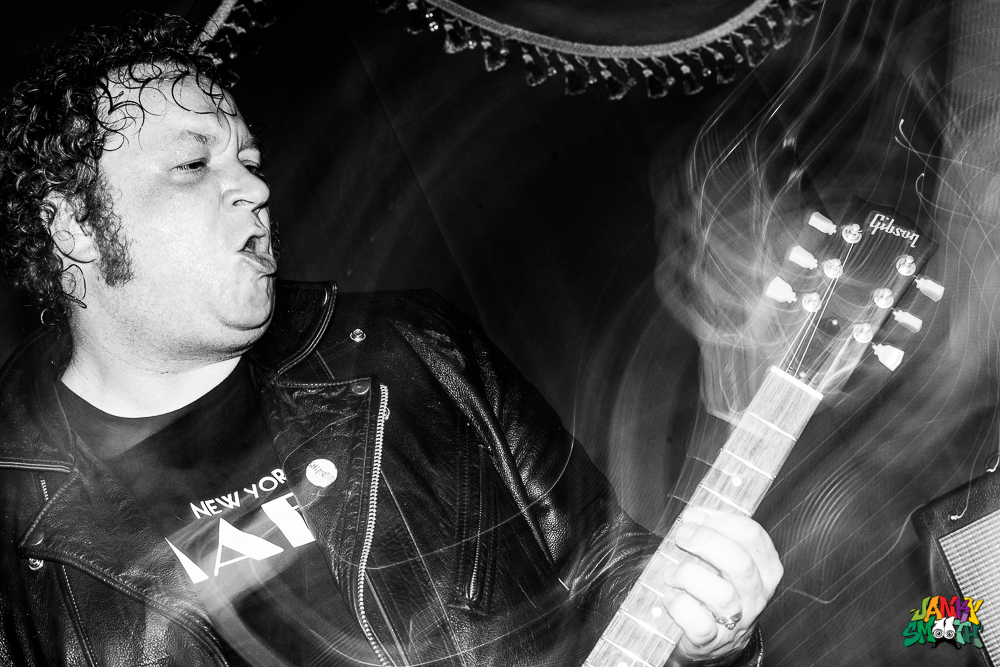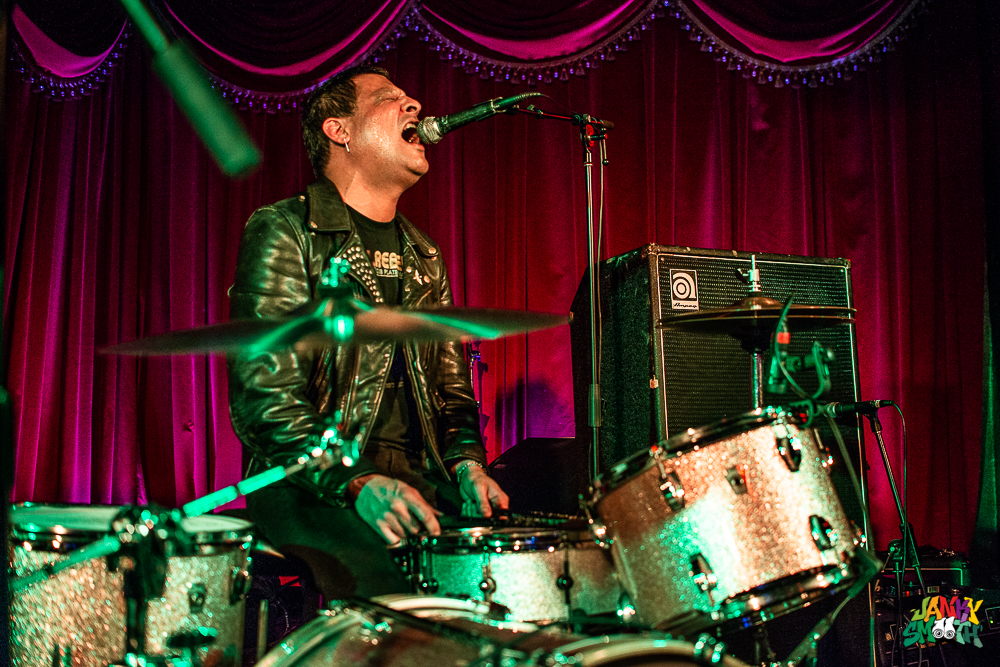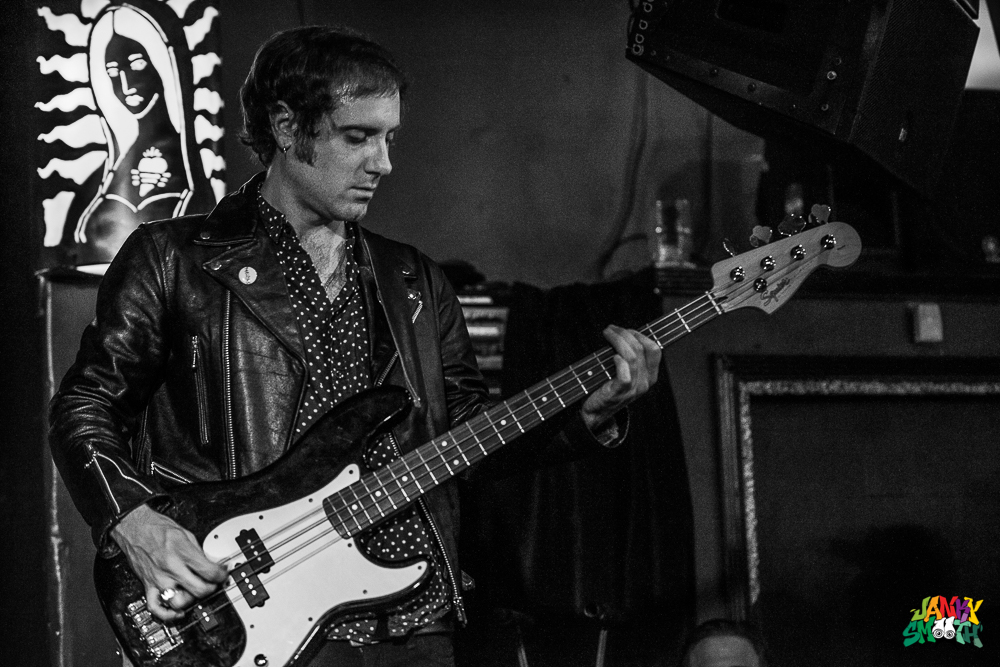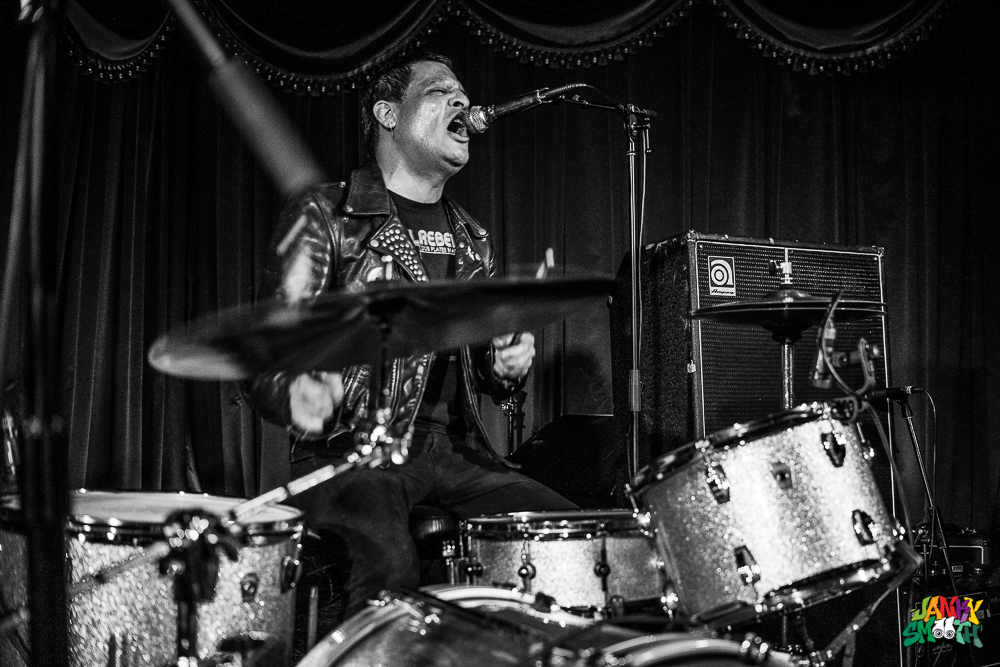 Surfbort was up next. Lead singer, Dani Miller, just commands attention. She stands taller than most and is clad in animal print with a sort of poofy mullet on top of her head. When she's not yelling in a patron's face for their harder songs, she kind of happily struts during songs like "Les B in Love". Musically, the band reminds me of the more punky songs of the Butthole Surfers. At one point, she jumped into the crowd essentially making the front row the cheap seats. She made her way all the way to other side of the club singing into each person's face whether they were ready for it or not. There is no doubt in my mind that Surfbort are going to be one of those bands that will be more difficult to catch in the future. After the show, I kept seeing everyone go up to a different member of the band and paying their respects.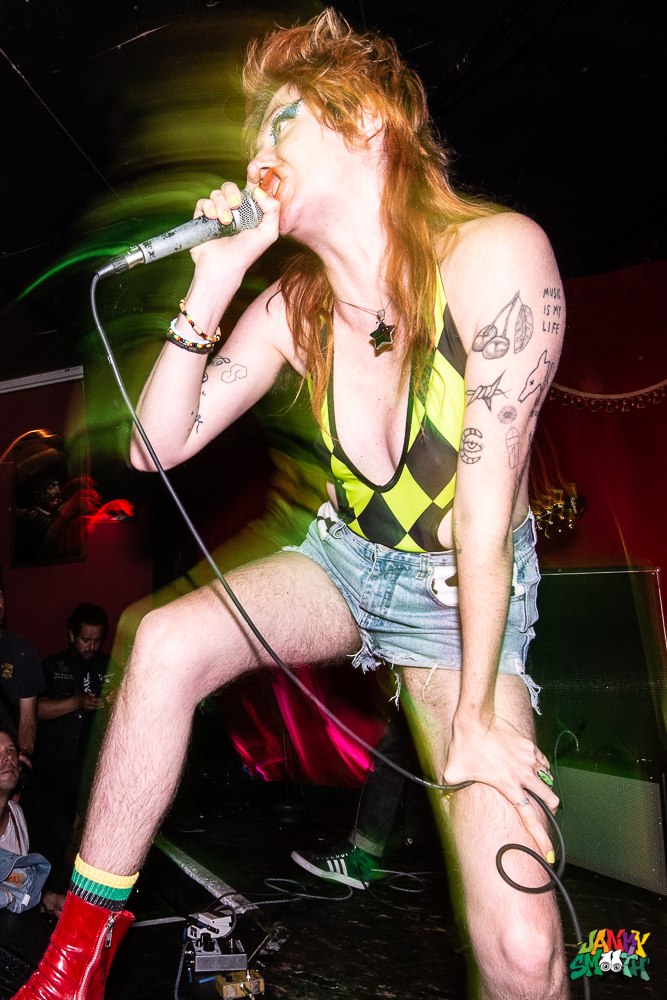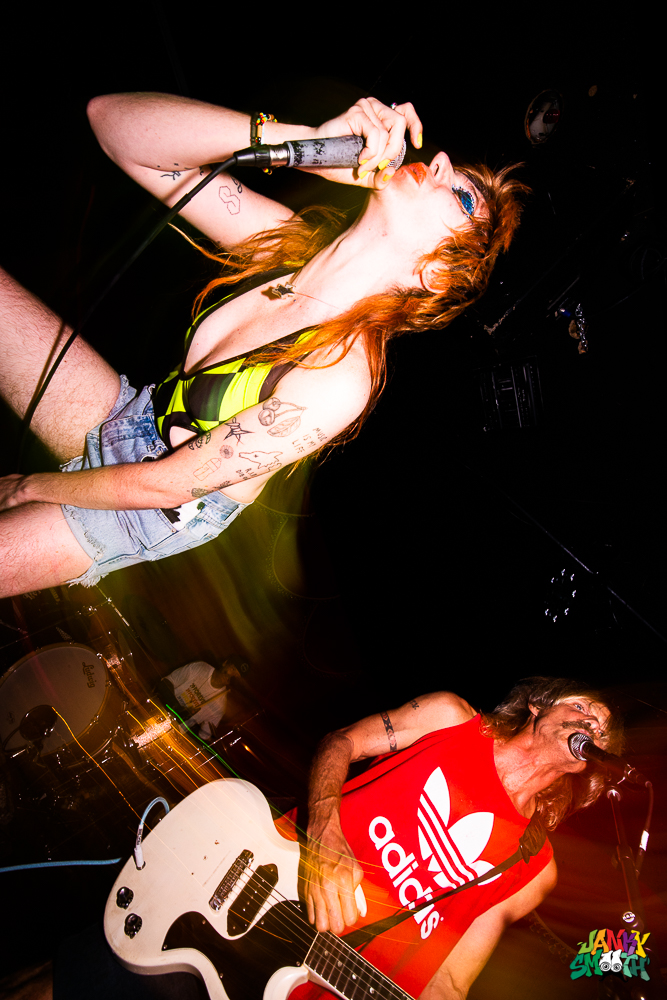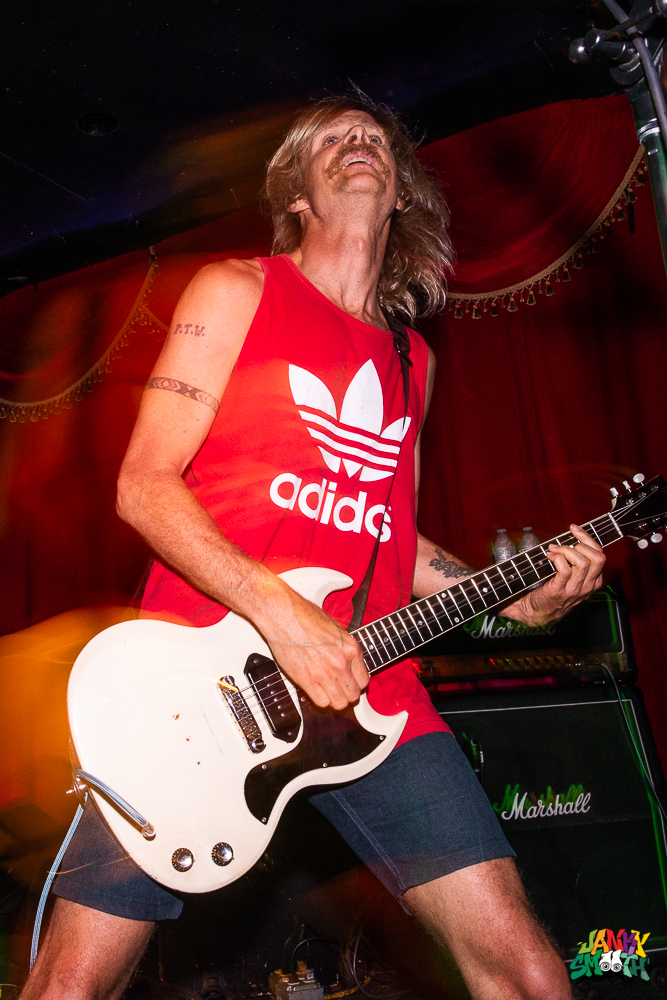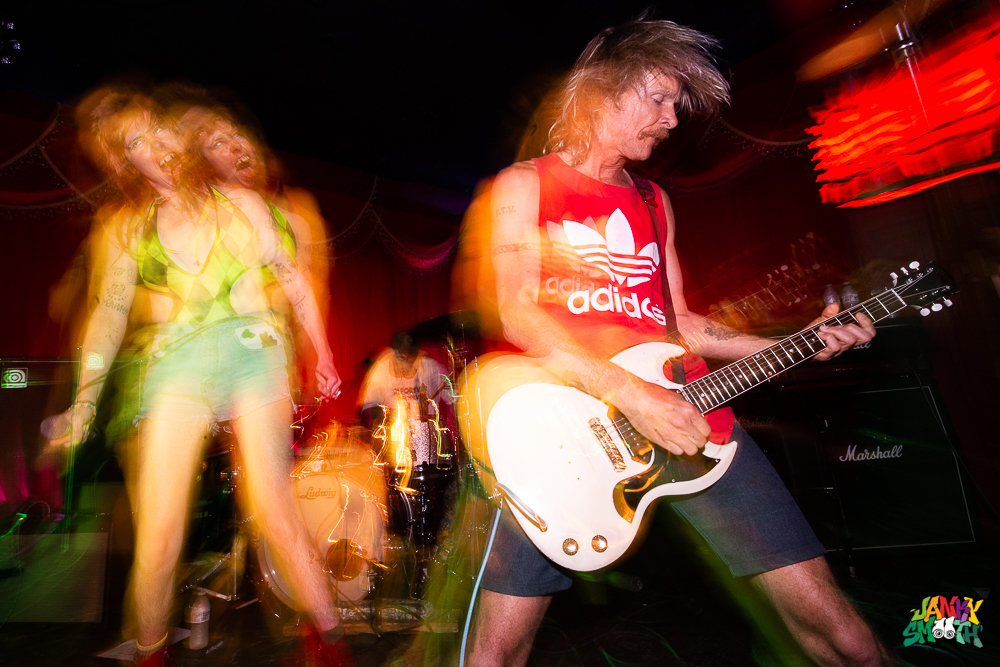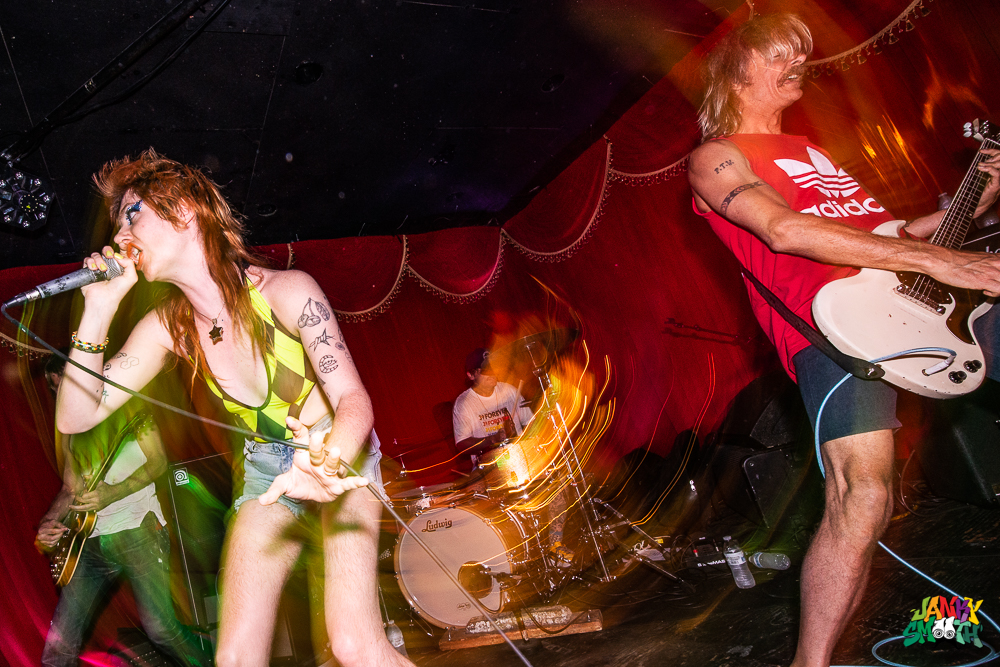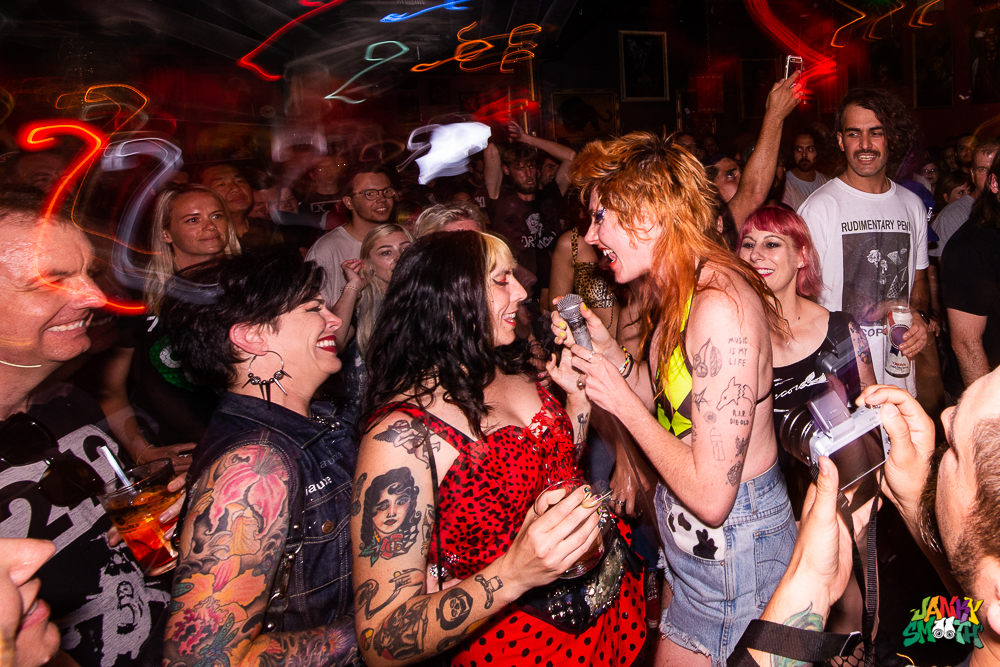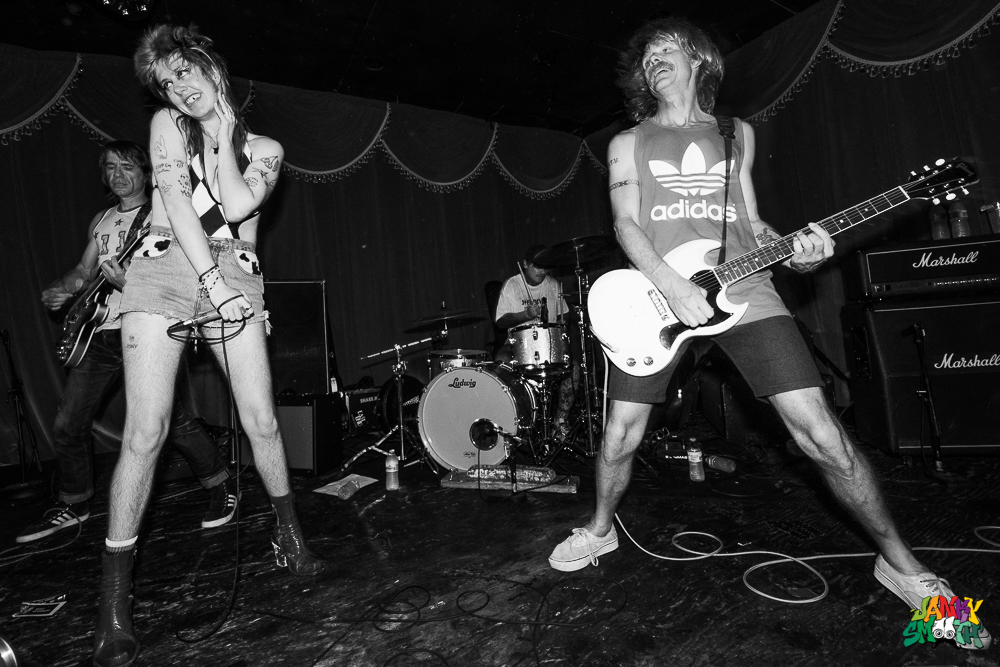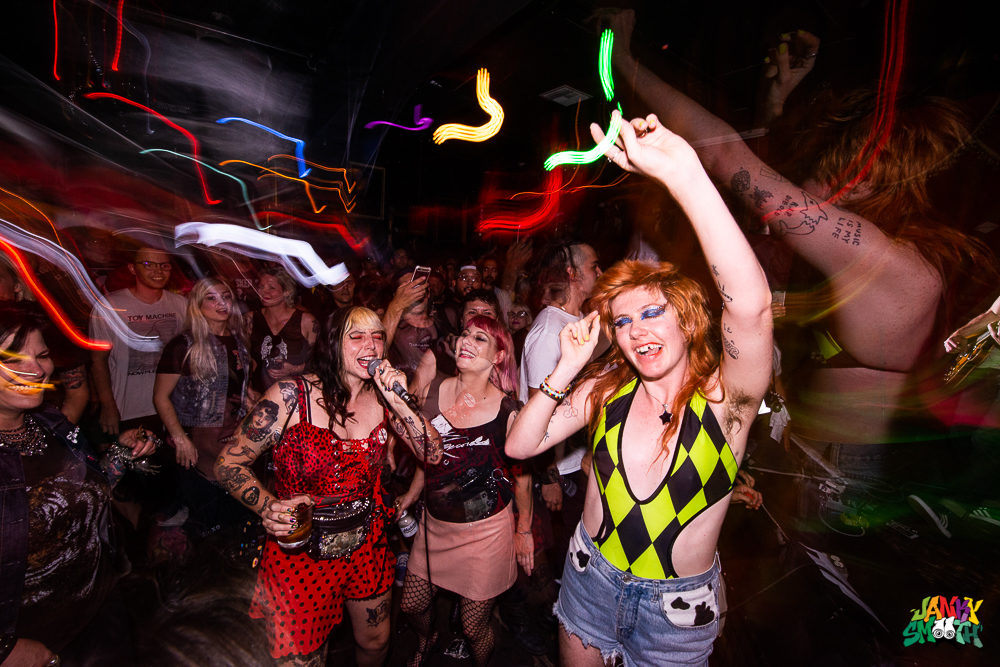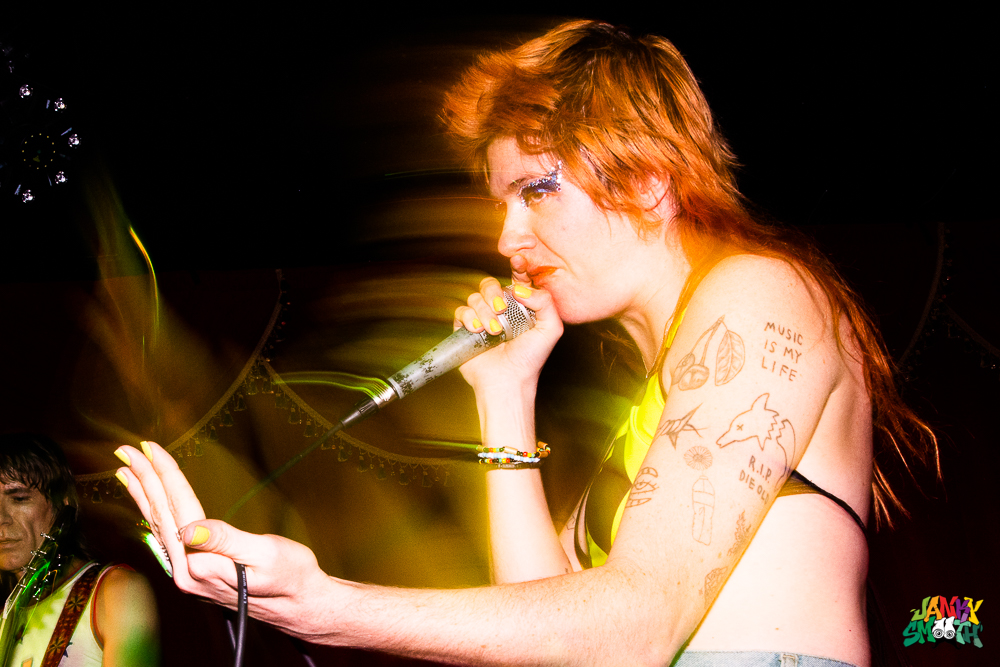 Then it was time for the Main event. The smoke machine blasted until nothing was visible except for "The Spits" banner. Then they took the stage each in Inspector Gadget trench coatx. They launched into their first song and everyone at Alex's bar went airborne. Stage dives were ubiquitous as the band went through "Drop out" and "Nuclear Bomb." Every time you thought you could actually make out on their faces, the smoke machine would pump out another gust. The Spits said "Anyway, this is our last song" about 3 times before actually ending their set. Dirty Rock n' Roll is what everyone needed on this, the Lord's Day.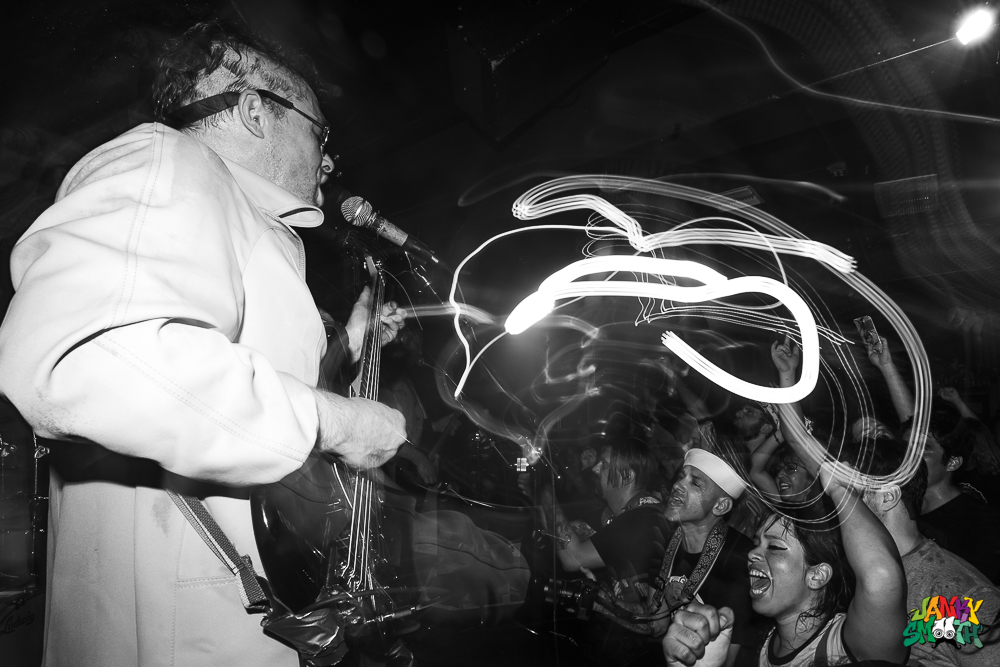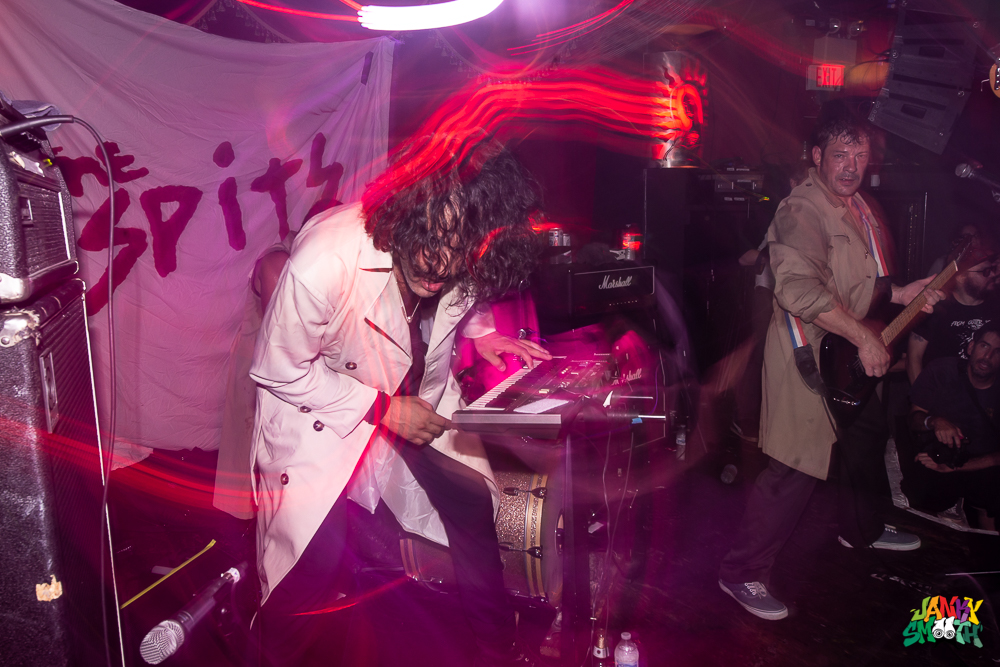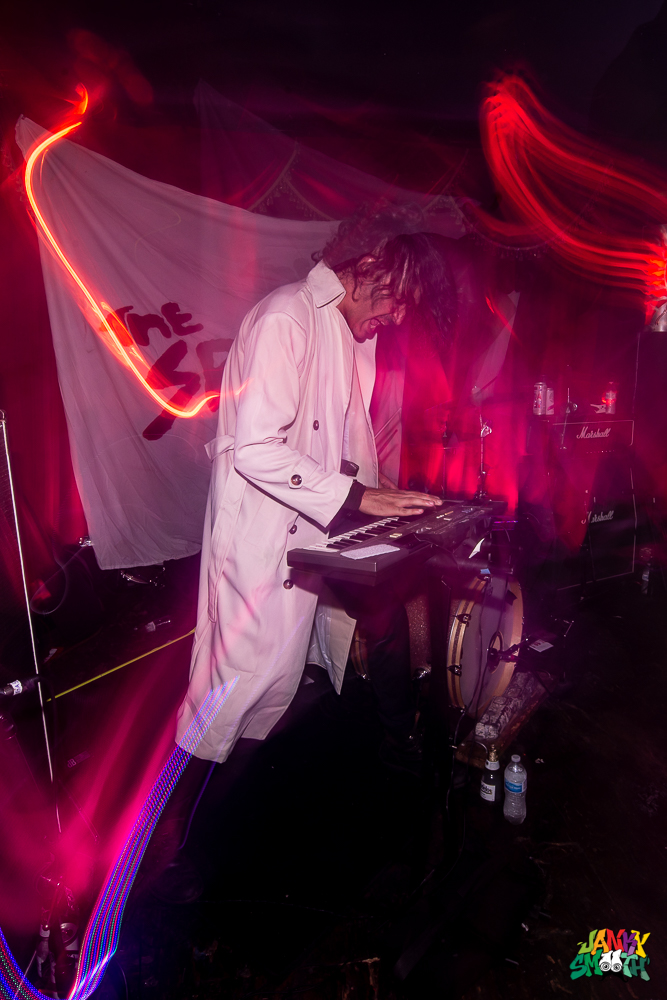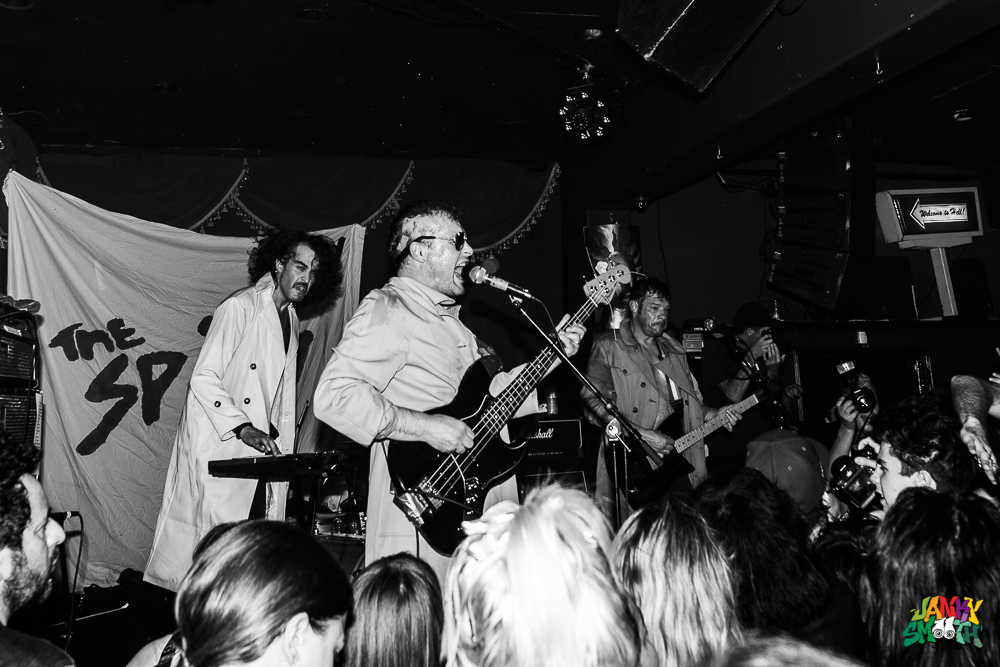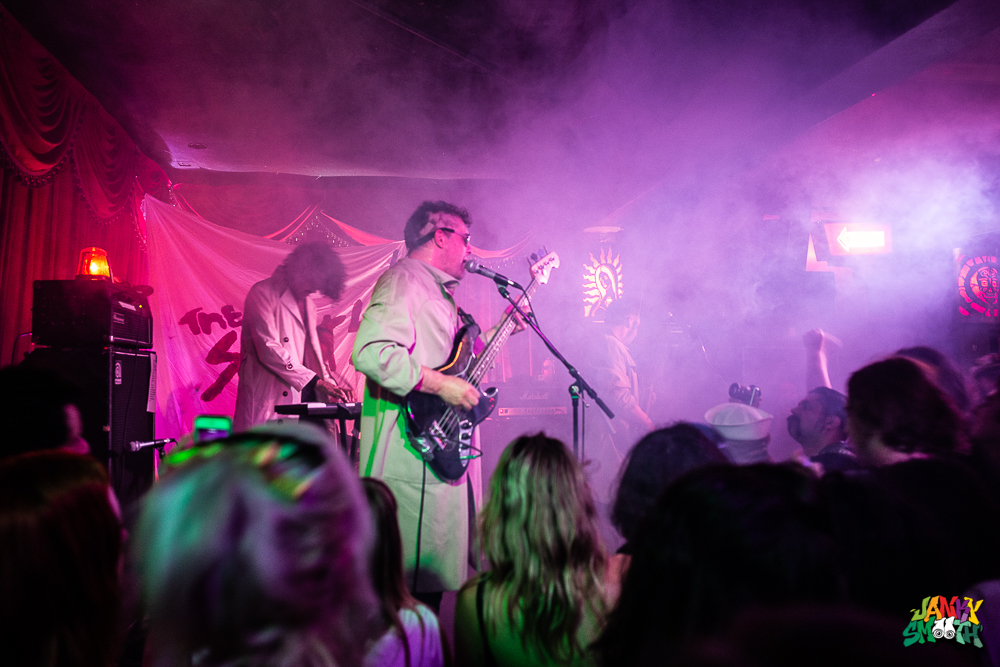 Each person left the bar with less moisture in their body, less hearing in the ears, and a sense of warmth, literally and figuratively, all over.
Words by: Joe Dana
Photos by: Jessica Moncrief