The Primitives: Yet Another Rare Score for Part Time Punks 12th Anniversary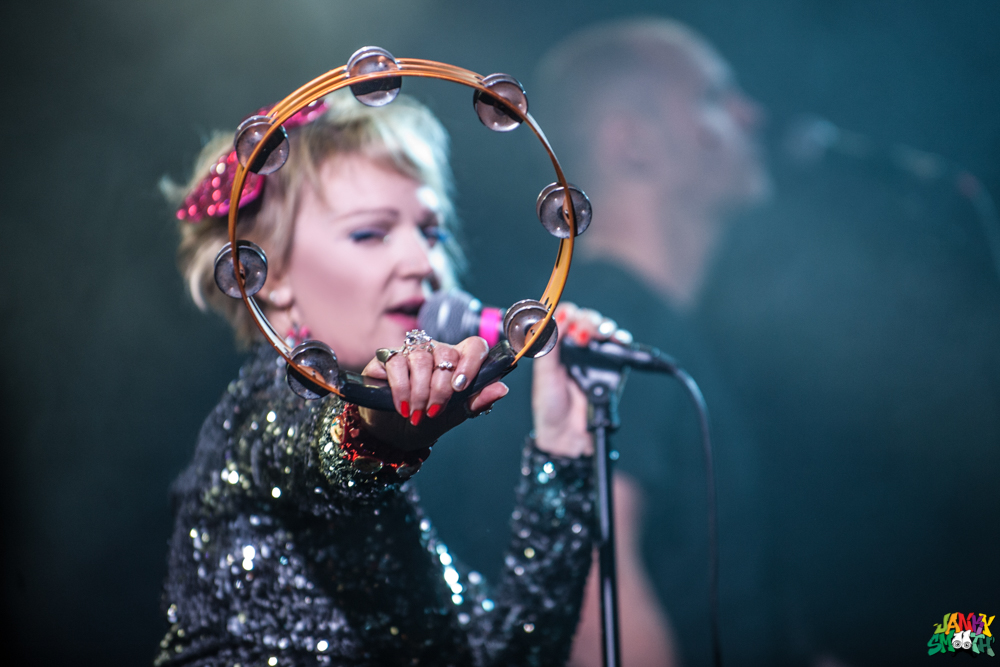 At this point, the musical muscle memory I've developed as a contributor for Janky Smooth has revealed at LEAST one thing- I know how to spot a good show from a mile away. So, when Part Time Punks announced that The Primitives were playing Los Angeles for the first time in twenty-three years aaaaand on top of that, it was the 12th anniversary of Part Time Punks, well I knew there was no earthly way I was going to miss it. The last few months of the weekly club alone have bestowed upon us Gene Loves Jezebel, James Chance and the Contortions and the first ever L.A. gig of British sensations, Sleaford Mods. Along with marquee headliners, Part Time Punks have excelled at booking complimentary opening acts, as well- and this past Sunday was no exception.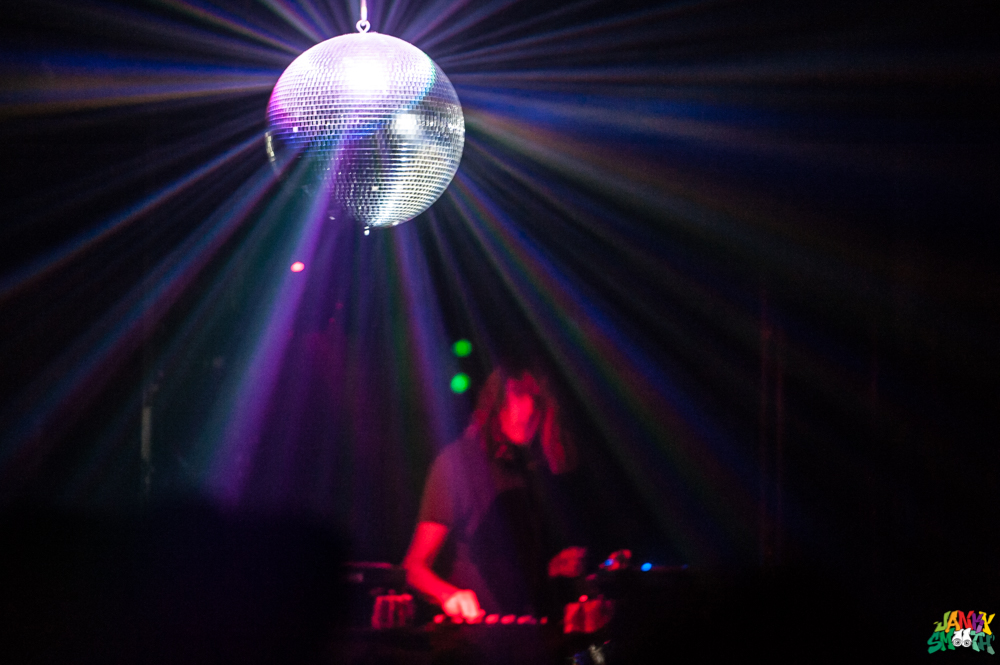 The openers for The Primitives gig on Sunday were Susan– a band made up of three women, none of them named Susan, playing alternative pop rock. Jessica O, the band's guitarist plucked her six string with punchy sounding notes and soloed with impressive chops. Combined with bassist Bobby B. and drummer Katie Fern, the three would harmonize with each other, each's voice bringing a different tone to the table. Is it me or did they possess a Shonen Knife type vibe? Or maybe an all-girl version of The Three O' Clock with hints of The Cure and The Pretenders. Check em out and let me know.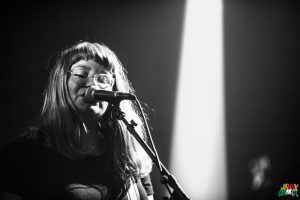 Cruel Summer was up next after some stellar DJ'ing by Michael Stock. A drastic and melancholic turn from the sound of Susan, Cruel Summer are a four-piece shoe-gaze group. Describing a shoegaze band is a bit like describing a wine, there is a specific set of adjectives one has to use like dreamy, lush, lull, and noisy; all of which apply to Cruel Summer. What separated them from other shoegaze bands was their harmonizing vocals with Thea Chacamaty verbosity on top of Chani Hawthorne's lullabying.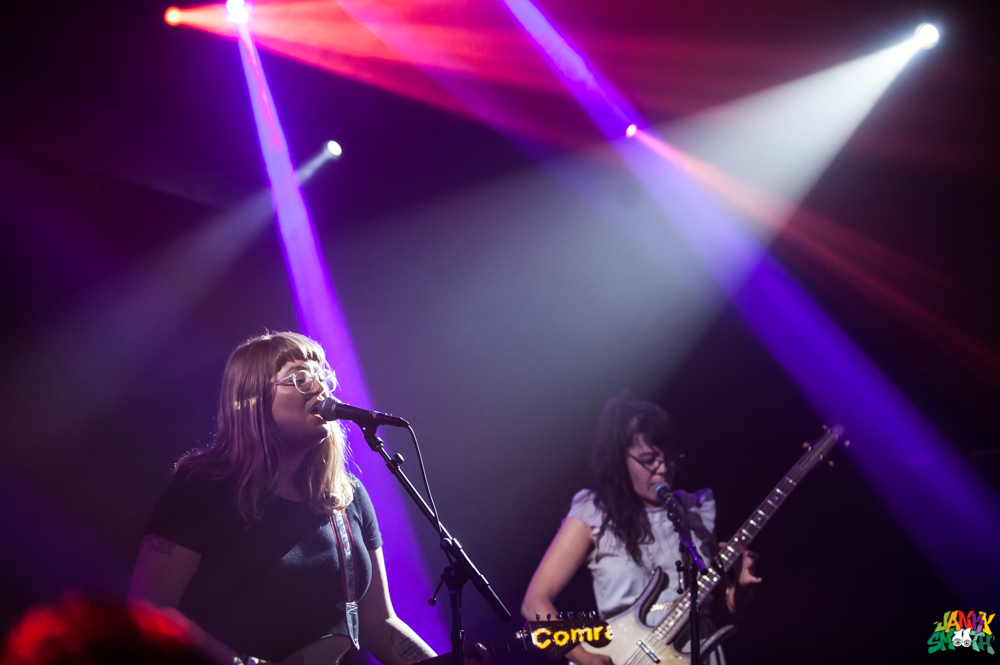 With the spinning disco ball reflecting little swirling spots of light and pink and white beams of color shining down upon the stage, I felt as if in that sacred space and time known as Part Time Punks, my reducing valve was loosened up and the spectrum of light visible to the eye expanded out to cover both negative and positive rainbows.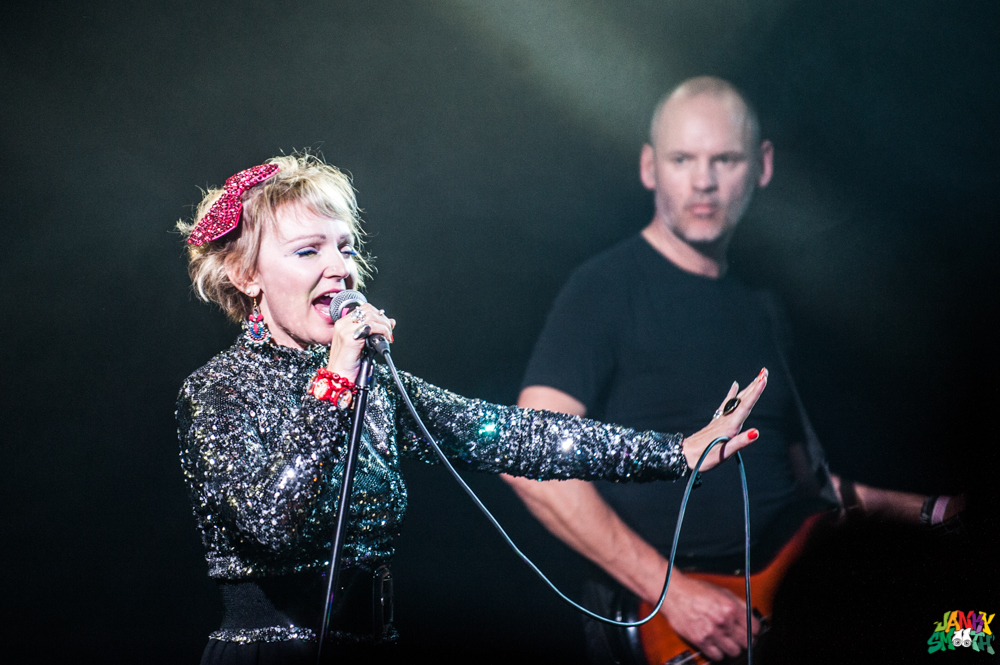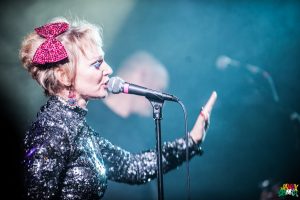 The Primitives came out to a huge applause with Tracy Tracy dressed in a sparkling, glittering, sheening silver jacket and pink bow. Disco takes upon a human mask. After all this time, she still has a sprite-like quality about her and with that voice singing over Paul Court's flowery guitars and Tig Williams' drums, we were all transported back to 1984. The Primitives make a very diverse breed of Brit pop with plenty of Johnny Marr influence. Many of their songs seem like they have the timing of a children's song. I think what intrigues me about the band the most though is their biggest hit "Crash" which is an indie brit-pop song that rose to the top of the American charts. Understanding how the mainstream borrows from underground scenes has always fascinated me. You're listening to the radio without even realizing those are some Marr influenced guitar licks. Maybe with examples like the Primitives, any genre can catch the right sound on a track and be that successful. Heck, Al Jourgensen almost produced for Madonna.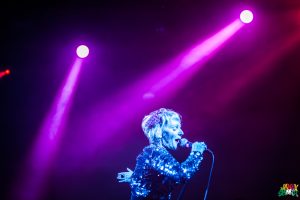 They played an awesome set with big and sleeper hits alike, such as "Sick of It All", "Way Behind Me" (sung twice), and of course "Crash", which took on an irony once the band explained they got into an auto-accident on their way to sound check.
The Primitives left the stage and got a huge wave of applause and whistles and cheers and shouts and hollers and everything in between. The band might've wanted to end it there for all I know, they came back on stage because people were legitimately going too crazy not give them what they want. It was an authentically earned encore and for it, the primitives gifted us with "You Are the Way". They played a few more songs until closing with "We Found a Way to the Sun" and "Empathise."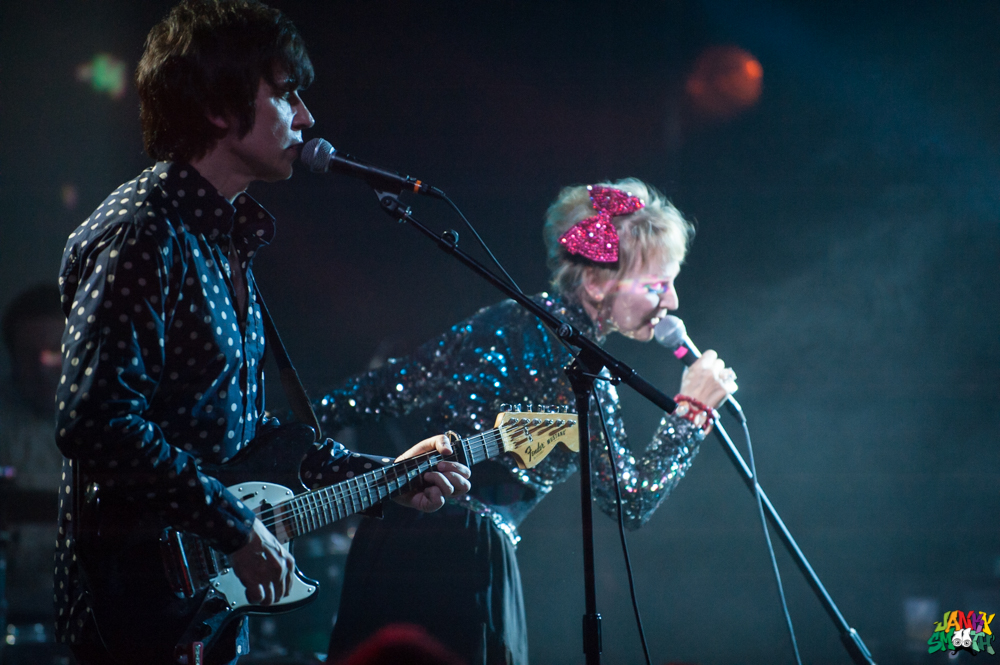 Those that thought the show was over might not have expected a special message from the master of ceremonies himself, Michael Stock. He reminisced about his twelve years of running Part Time Punks and how there used to be time to dance before the bands. So, in honor of his twelve years, he played some songs for us to dance the night away…
Words: Rob Shepyer
Photos: Jessica Moncrief