Tennis System debuts new song and split 7″ at Amoeba Records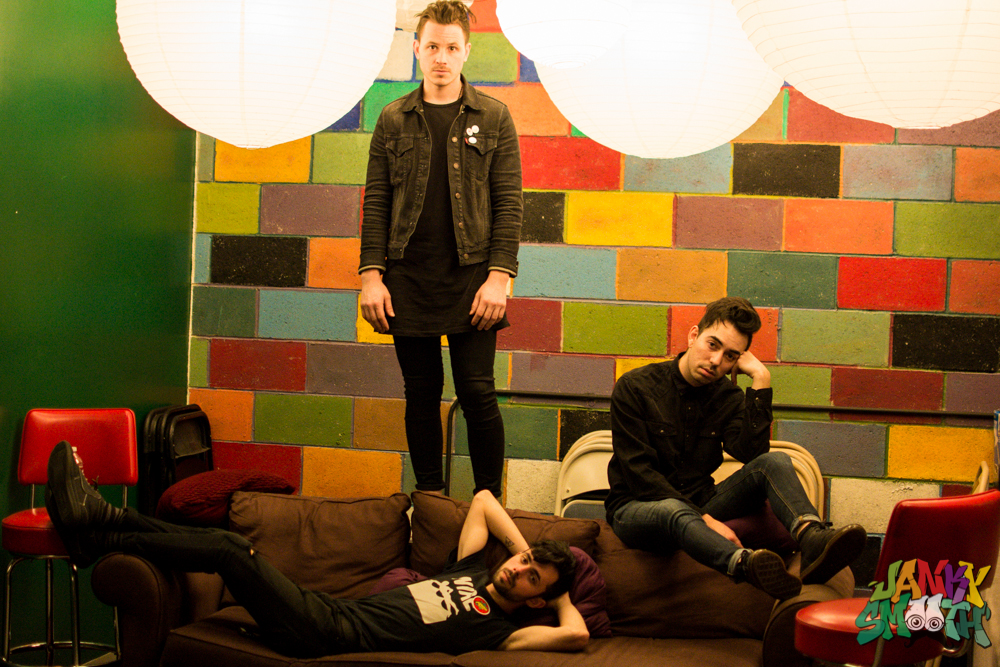 LA is known for it's large amount of up and coming bands. One of these bands, although not originally from LA, goes by the name of Tennis System. Tennis System started in Washington D.C. with front man Matty Taylor and has gone through a couple line ups. This current line up which includes Hector Gomez on drums and Zach Bilson on bass, is by far the best line up Tennis System has seen. Tennis System released their album "Technicolour Blind" back in October of last year and have since taken LA by storm. Being named LA weekly's number 3 band to keep an eye out for in 2015 most definitely says something. They are on my personal top 5 LA bands.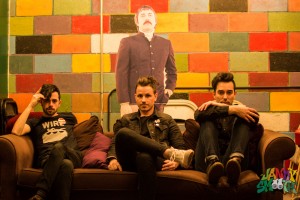 Last night, Tennis System played a show at Amoeba Record Shop in Hollywood. The show was a special event where a limited amount of 7" splits were given to the first 200 in attendance. I'm not sure they gave away all 200 of those records, although there was a decent turn out for this special show. The split was put out by Converse and consisted of a second side featuring one of Janky Smooth's favorite up and comers, So Many Wizards, performing at Amoeba next week. So I was planning to review the song on the 7" in this article but unfortunately all they were giving out was a voucher to take my ass on back down to Amoeba on Monday to pick up the vinyl. If it wasn't for the fact that Tennis System totally blows me away, I wouldn't waste my time going back. This is definitely a 7" I will be happy to add to my collection. Tennis System did play this new song as their second song and it had the whole store moving. The song featured on the 7" which you will find no where else is called "Here We Go". Lucky for me, Hector and I are old pals and he was nice enough to send me a digital copy for my listening pleasure. My god did "Here We Go" melt my heart.
When it comes to recorded sound Tennis System is the perfect listening music. Good for a nice drive and good for watching the sunset with your main squeeze on your front porch. They have a kind of Thurston Moore or Cheetahs sound to them. When you get the chance to see them live it's a way different experience. You get face shredding distortion and Matty and Zach thrashing around the stage. Matty takes advantage of the distortion and at points will drop hard to his knees facing his Orange amps and plays that distorted melody like it's his bitch. I even told Hector at the end of the show that they made my ears bleed… In a good way.
Words and Photos: Taylor Wong