So r u still at home chillin? Have we arrived in a time where so called weirdos...
Video Premiere: ZOOLUXX – "Anything & Everything" (LIVE) feat. Angelo Moore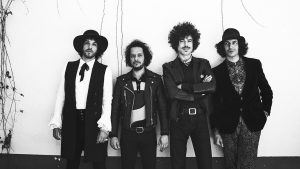 ZOOLUXX has just released a new live video of their song "Anything & Everything" from a performance...
For years, ZOOLUXX, formerly known as Solar Sons, has been the quintessential soundtrack for night's out in...