Steve Mackay of the Stooges Has Died at Age 66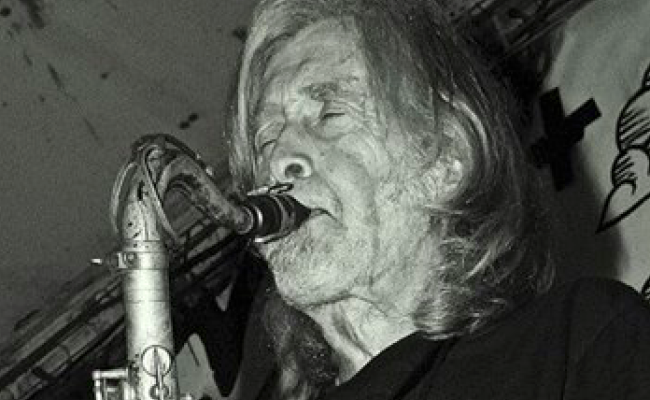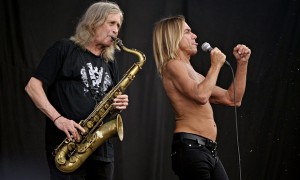 Steve Mackay, saxophone player most known for his work with Iggy Pop and the Stooges, passed away yesterday, Oct 11th 2015 at age 66 in Daly City, California after battling complications from sepsis.
Regarded as one of the most influential jazz rockers in last four decades, his involvement in the Stooges' second album Fun House, and the ensuing collaborations he had with acts like Carnal Kitchen, Violent Femmes, Snakefinger, Commander Cody and his Lost Planet Airmen, Smegma Zu, Andre Williams and others established him as an originator in the racy ways of rock 'n roll sax—a tactic strongly utilized in the late '70s and early '80s by the No Wave bands of New York.
During the 90s, a lot of the old rockers were either dead or staring down the barrel of middle-age burnout, and Steve Mackay's profile wasn't so hot. In fact, the music world thought him for dead. While Mackay took up residence in the Bay Area and worked as an electrician, authorities like MTV and Rolling Stone were writing on the Stooges biography pages that the sax player had died in the 1970s. A false story unknown in origin, but initially reported on by music journalist Nick Kent.
Steve Mackay rejoined the Stooges in 2003, when they played their first show in nearly thirty years at Coachella (a show I badly wish I had ditched high school to go see). He recorded and toured with the band until his death, and was featured in albums The Weirdness and Ready to Die.
James Williamson, guitarist for the Stooges, commented, "[…] Steve was always an important part of our band's live sound and last year I worked with him again when he played on a couple of songs on my solo album. His expression was always unique; it was all his own."
Iggy Pop issued a statement on Facebook shortly after hearing of the news: "Steve was a classic '60s American guy, full of generosity and love for anyone he met. Every time he put his sax to his lips and honked, he lightened my road and brightened the whole world. He was a credit to his group and his generation. To know him was to love him."
A GoFundMe campaign was set up to alleviate healthcare costs for Mackay's family, and is still active.
By Brent Smith