Video Premiere: Sloppy Jane- Aunt Rosie's Garden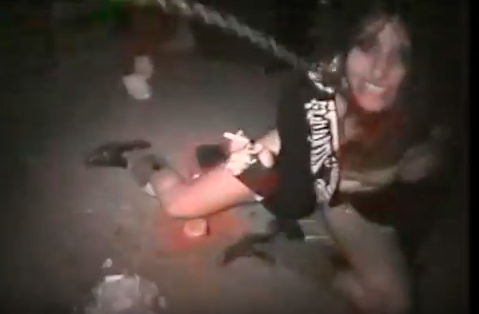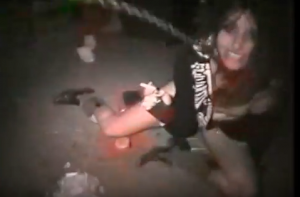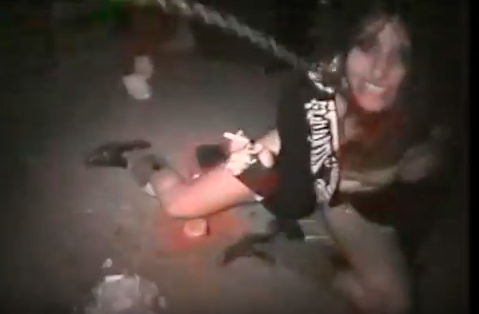 If you've ever seen L.A. based, "vomit-inducing," Sloppy Jane live, you'd know they're not afraid of pushing boundaries. Their performances come replete with nudity, green spit/vom, and unapologetic dance moves. If you have yet to see them on stage, you can catch them in all their fucked up glory with the premiere for music video of "Aunt Rosie's Garden" off their 2015 Sure-Tuff album, exclusively here on Janky Smooth. What better way to start the weekend than watching someone uncomfortably touch themselves while feeling completely and utterly disturbed by it?
The Blair Witch styled video is tainted with creepy subliminal messages and puts you in a state of discomfort you haven't felt since *salad fingers. Hayley Dahl and Sara Cath awkwardly dance and push one another adorned in a red fur coat and a shirt that reads "Hayley Dahl is a mean mean whore"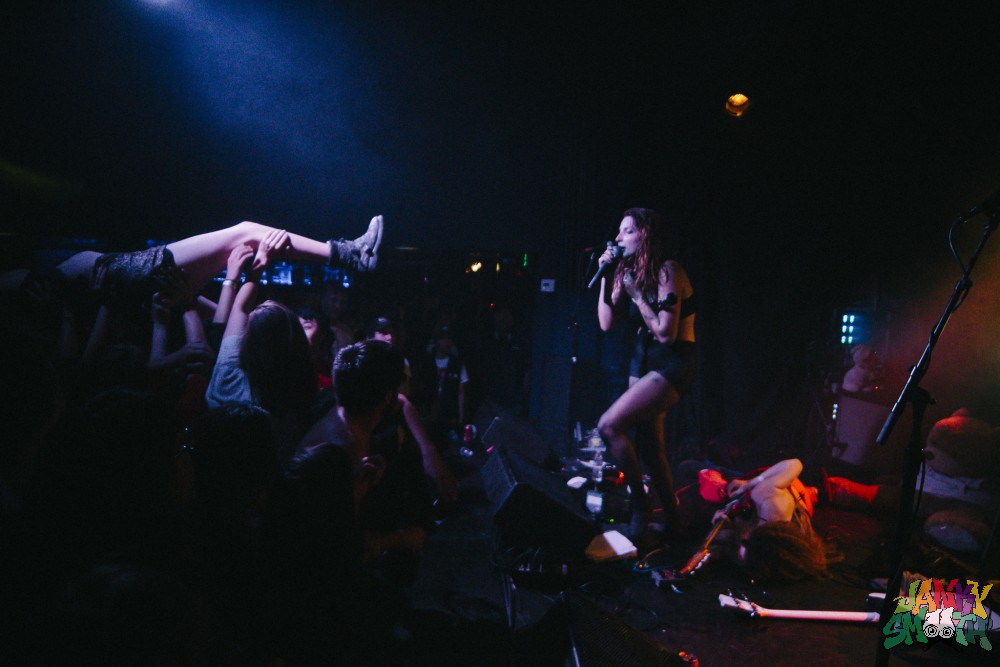 I'm not entirely sure about Dahl's family history, but this Aunt Rosie character seems like a total dickhead to the tune of, "taking a stroll through Aunt Rosie's garden you are hungry or starving she'll feed you her thorns"
While it may look like someone could have seriously been murdered in the making of this video, thankfully Dahl walked away from it with a mere rug burn on her ass.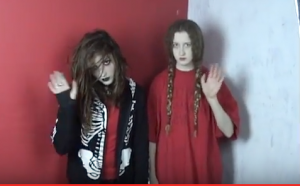 I'm still at a loss of words as to how describe this video, so perhaps it is best left explained straight from the source as, "a lot of things: a) a lost footage documentary of a family weekend in our garage room b) reality television c) a scene from the soap-less opera  d) a guide to marital success e) murder Mr.E"
If this video left you questioning what the hell you just spent 3 minutes and 48 seconds watching, then I think their mission here is complete. You can witness more of the weirdness at Echo Park Rising's opening night, August 18th at the Echo.