Review: Reading between the lines of TV on the Radio's latest, "Seeds"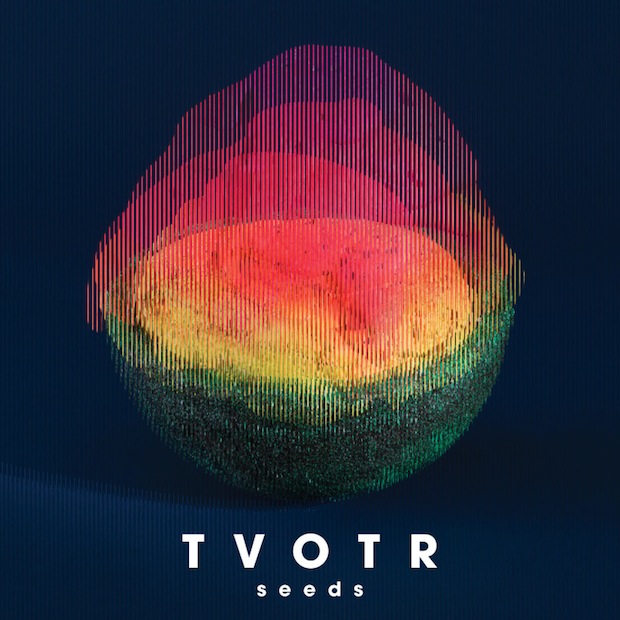 Something is rotten in the state of New York- so TV on the Radio have come to Los Angeles to figure out how to get rid of the smell. More than likely it is the stench of love's rotting corpse. The magic of new TV on the Radio release "Seeds" is that they want you to figure out who did the killing.
The first part of Seeds is seen from the eyes of somebody who has been sh*t on pretty badly. It skims through the good memories of a relationship and finally finds the flaws that everybody but you saw, finally giving in and looking for a way to make it all disappear. In "Happy Idiot", the leadoff single, our little sad panda lets us onlookers know…
"I'm gonna bang my head to the wall/ 'Till I feel like nothing at all/ I'm a happy idiot / To keep my mind off you."
By the end the record you aren't too sure if the album "Seeds", isn't so much of a recollection as it is a confession. As with most relationship endings the lines get blurred and you aren't quite sure who said what to who and who shoved the knife in the deepest. "Test Pilot" blurs the protagonist lines further.
"Hope it isn't broken, try to keep it open/ But I couldn't hold it, smashed it down for all to see/ And I tried to get repairs done, I couldn't fix it/ So I picked it up and smashed it down for all to see"
This is also TV on the Radios "California Record", sonically.
Dave Sitek
, the bands guitarist and producer had his studio
(Federal Prism)
set up in the Hollywood Hills for the recording of the underrated
"Nine Types Of Light"
but with the diversification of the bands extra-curricular activities (Tunde Adabimpe starring in "Rachel Getting Married", Kyp Malone's  solo project Rain Machine, Dave Sitek's solo project Maximum Ballon and his short stint with Jane's Addiction) and the death of long time bassist and collaborator Gerard Smith, it just never fully came together. If
"Return To Cookie Mountain"
was a record for drunken, love starved, marauding computer programers waiting on the train in Brooklyn, then "Seeds" is meant for the California cousins those guys go and visit when the New York winter gets too harsh.
"Could You" sounds like a spring drive through Laurel Canyon in a big, beautiful convertible. Twelve string guitars and a horn section helping you through the curves until you get to Mulholland.
The moral of the record is that bad things don't "just happen" to us individually, they also happen because of what we do collectively in our relationships. Everything in Cali is transitory and temporary. That makes it a perfect place to figure out how everything went wrong and how to put it back together and get back on the road. In the end I think TV on the Radio aren't going to keep all of their eggs in one basket anymore. The end of the record leaves us with this piece of advice…
"

Rain comes down like it always does/

This time, I've got seeds on ground"
Overall: 7.5 out of 10
Quicklook: What becomes of the broken hearted
Sounds Like: TVOTR on a heartbroken spring break
Review by Jeremy Brown