A Janky Guide to Primavera Sound LA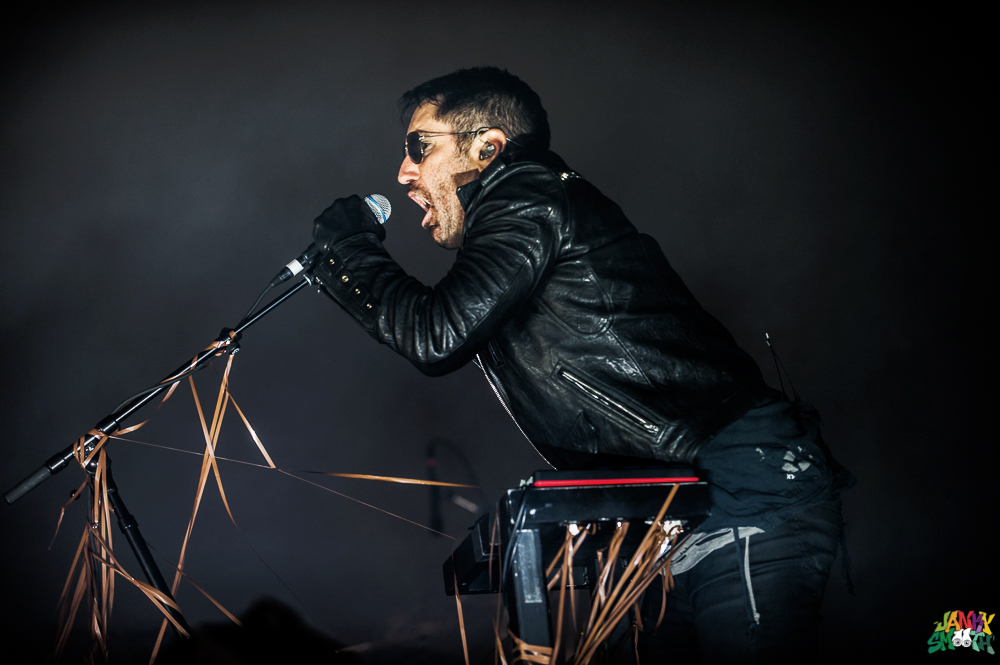 Now with set times for Primavera Sound LA live, the first thing one realizes upon seeing them is that this is going to be a laid back festival experience where it will be easy to see every band you want. There are a few conflicts present but that's why we're here to steer you in the right direction every time. This is your Janky Guide to Primavera Sound LA. Buy tickets here.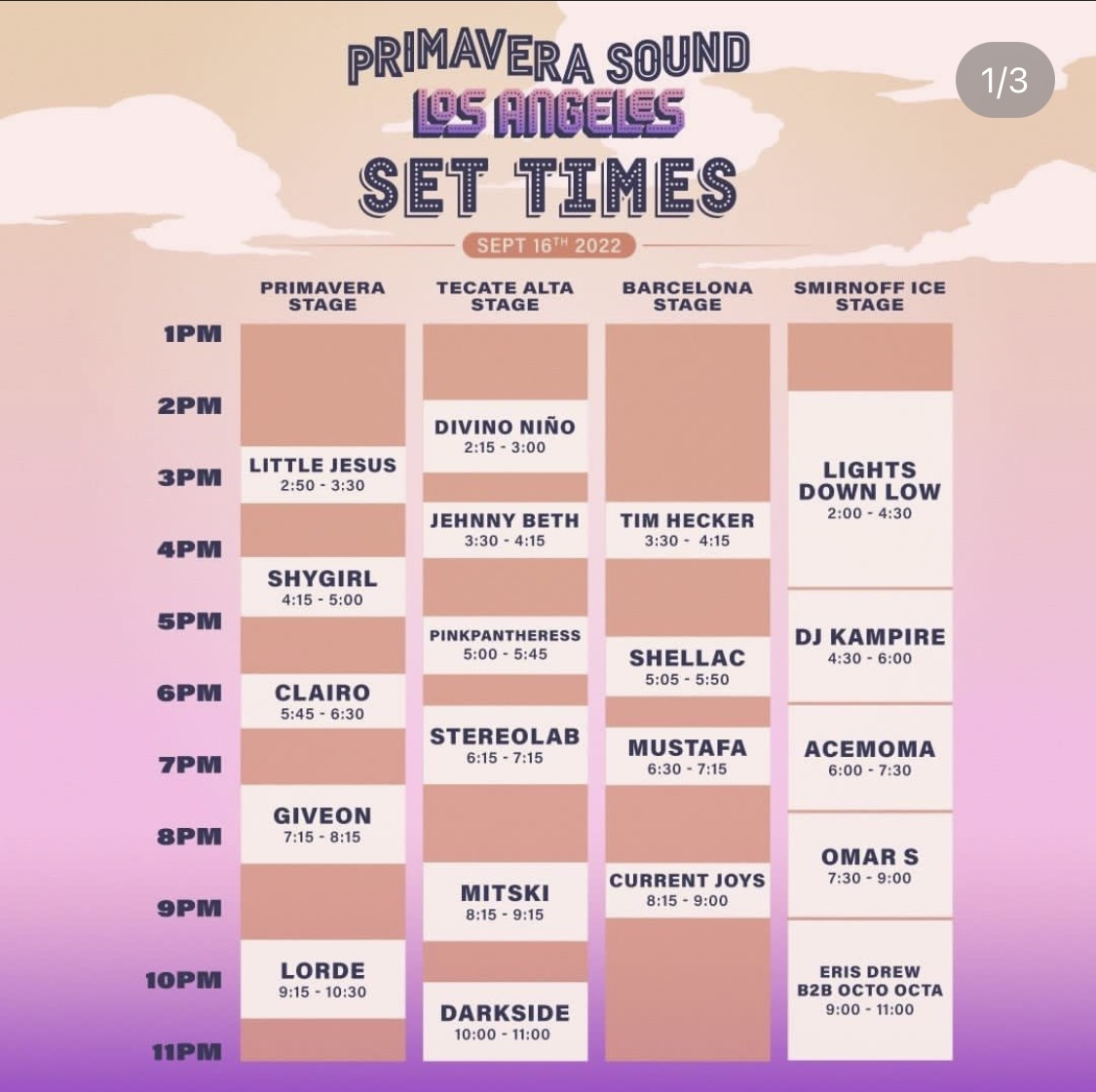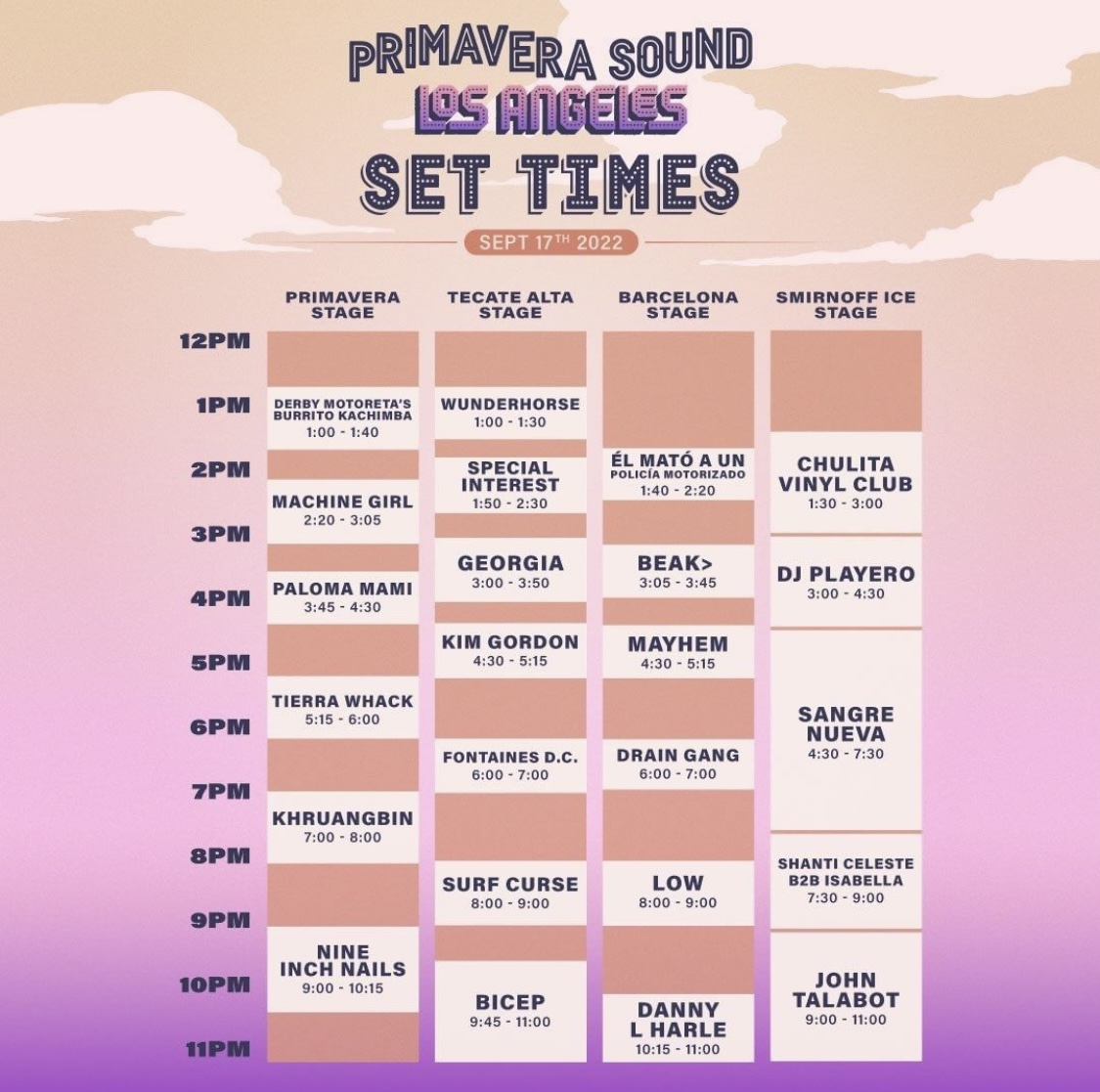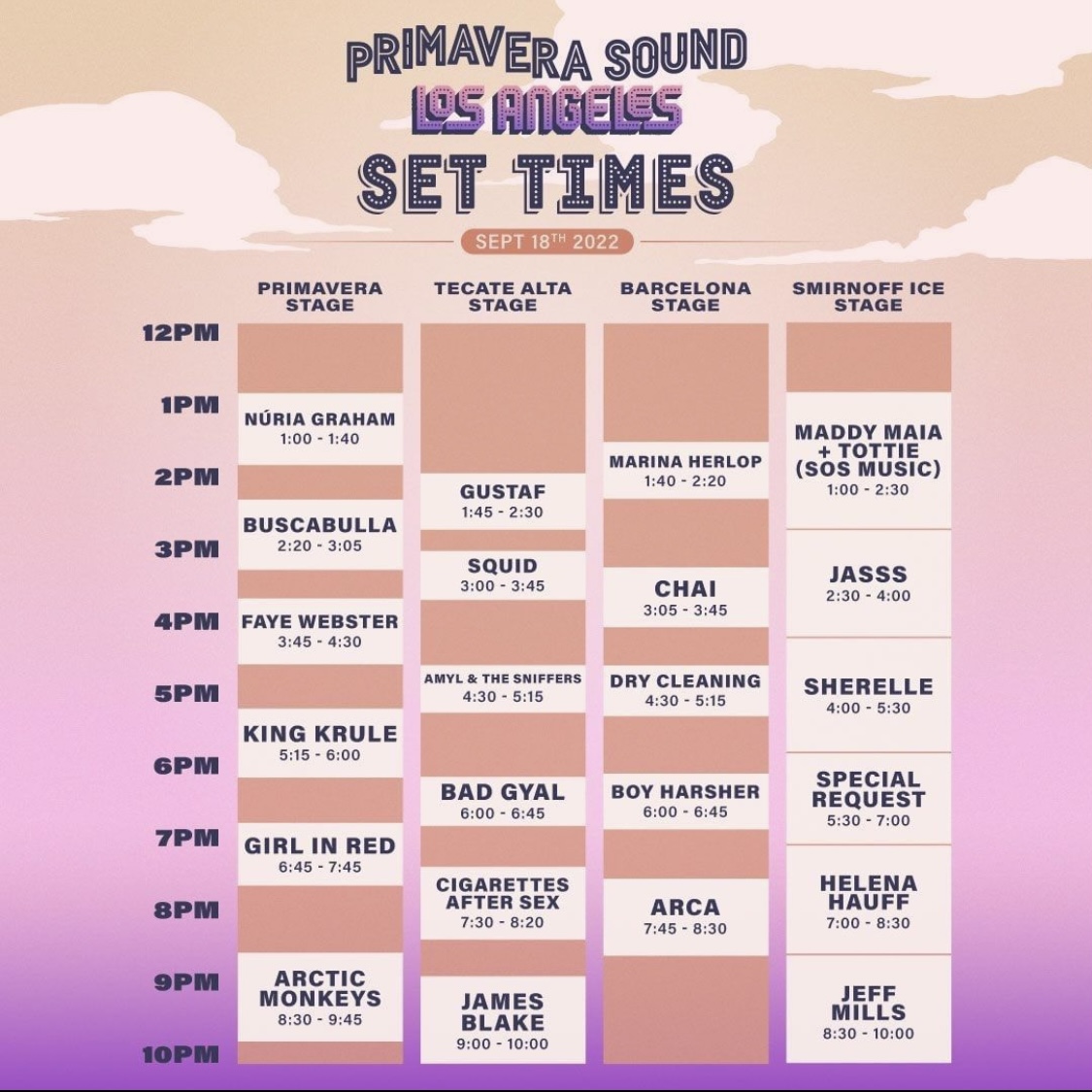 Friday
Both Divino Niño and Little Jesus are Latin imports worth coming to Primavera LA early for on Friday. If you like psychedelic music these two artists will expand your mind and taste. Divino Niño is on the trippier side, while Little Jesus is on the indie, emotional side. Both bands are great if you're bringing a date to the fest. The first conflict of the day comes in the form of Jehnny Beth vs Tim Hecker at 3:30pm. Both of these artists push the boundaries of their own subcultures but because to us the point of Primavera Sound LA is to experience avant-garde and international music, we are going to firmly choose Tim Hecker but will probably end up loosely roaming between both. If you love ambient music, or electronic music that only makes the hairs on your arms dance instead of your body, Tim Hecker is the choice for you too. If your heart begs to be exploded with emotional folk, rock and pop, then perhaps you'd be more into Jehnny. Either way, you should feel incredibly lucky to see either artist because they don't perform in LA often.
Then, as the field opens wide for all to experience Shygirl's trippy, hyperclub music will fill the day with plenty of dance and vibes to follow you to either Pinkpantheress or Shellac. Since we're punks, we're going to see Albini wreck that stage but in her own way, Pinkpantheress is punk, making electronic music that's far from ordinary. Primavera's booking is pretty punk in general, giving a variety of people avant-garde experiences within every sound and scene.
The right move at festivals like these is experiencing both artists that have conflicting sets, so Anglo-French avant-rockers Stereolab should be consumed in equal amounts to Sudanese-Canadian folk poet Mustafa because together their vibes marry into a single, beautiful experience you ought to always be seeking out of life in general. After that, the alternative R&B stylings of Giveon are just what the doctor ordered and we're all going to be in emotional awe after he's done with us.
Between Mitski and Current Joys, both artists use electronics to make a romping sound bordering on punk music. If you miss Current Joys you can still see Surf Curse, so we're going with Mitski here, letting her sound overwhelm us and take control of our feet to stomp mudholes into LA Historic Park. The next move is to roll to Lorde then be present the moment Darkside begins and stay there until they're finished because that is going to be one of the definitive sets of the entire festival.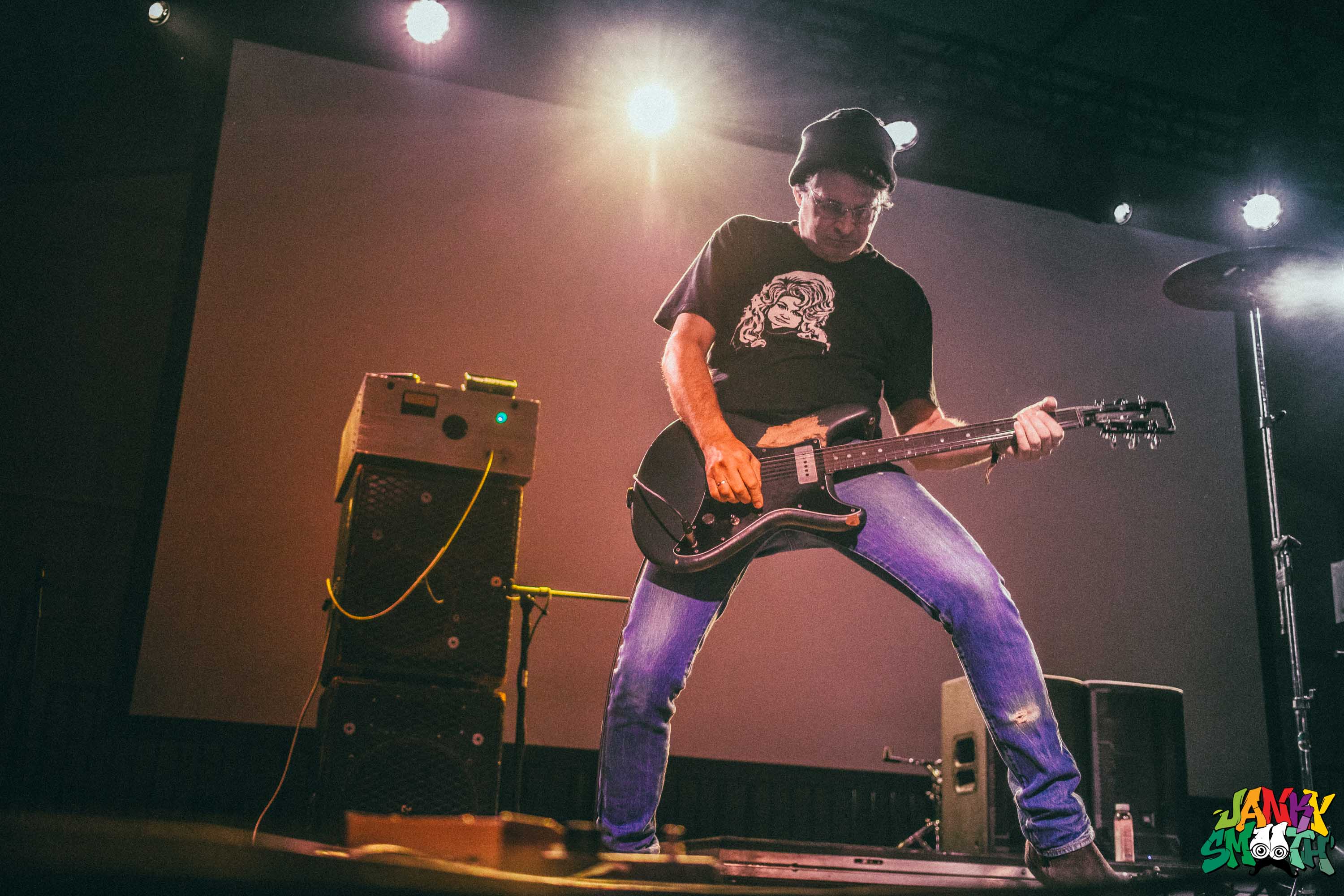 Saturday
Normies that haven't completely devoted their souls to music might think it's best to arrive late in the day to a music festival, so if you do, just know you might be missing Spain's equivalent to Led Zeppelin or Mars Volta with Derby Motoreta's Burrito Kachimba. This is pure rock personified in all its psychedelic and stoner glory, the kind of shit LA craves but from one of the chillest, smoothest parts of the world. I would highly recommend coming early. Seeing both Special Interest and Machine Girl are musts, only adding to the wild punk rock blasts of music you'll be experiencing over the weekend. It's only at 3:00pm that the first conflict of the day arrives and you have to choose between Georgia, Beak> and Paloma Mami. Primavera's booking and scheduling style is unique, instead of setting opposite sounds in conflict with each other so you can choose vibes, Georgia and Beak> are similar enough that you can walk between them and keep the same vibe going, almost like you're walking through a living playlist. At Primavera Sound LA, discovering the new music of international imports and avant-garde artists is key.
Kim Gordon vs Mayhem is another problem. I am totally conflicted as of now. Because I saw Kim Gordon's whole set at Mosswood Meltdown but missed most of Mayhem at Psycho Las Vegas, I'm thinking I'll go to Mayhem even though both will probably put on stellar performances before we all congregate for Tierra Whack. Between Fontaines D.C. and Drain Gang go to Drain Gang. You can see Fontaines D.C. another time, the Swedish artist collective of Drain Gang is a rare treat you will only see at Primavera. After Khruangbin, I'm heading to Low instead of Surf Curse, chasing some kind of sonic opiate experience before Nine Inch Nails turns the evening into the goth dance party of my fucking dreams. After that, we close the night with Bicep to keep the party going until curtain call on day 2 of Primavera Sound LA.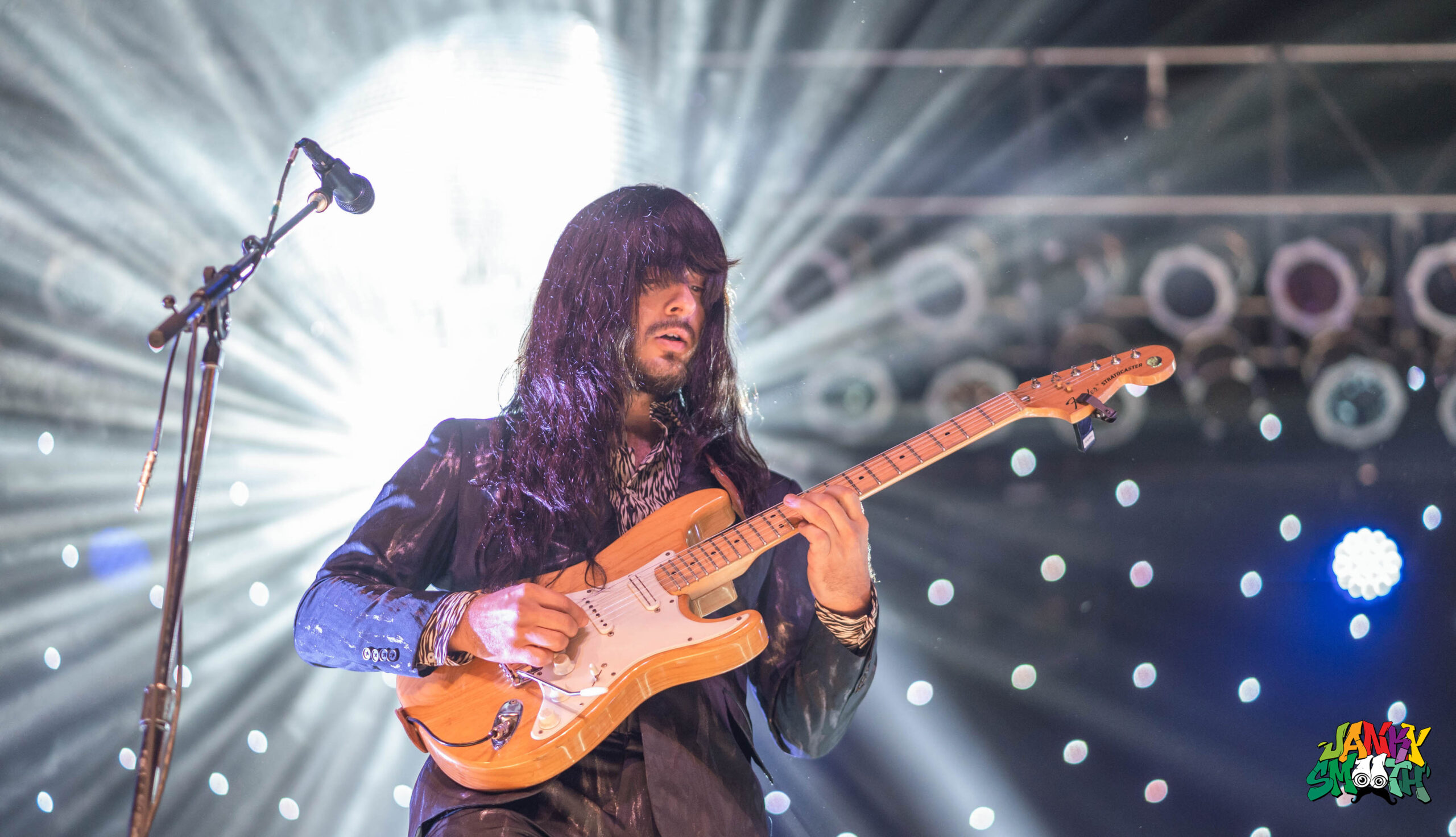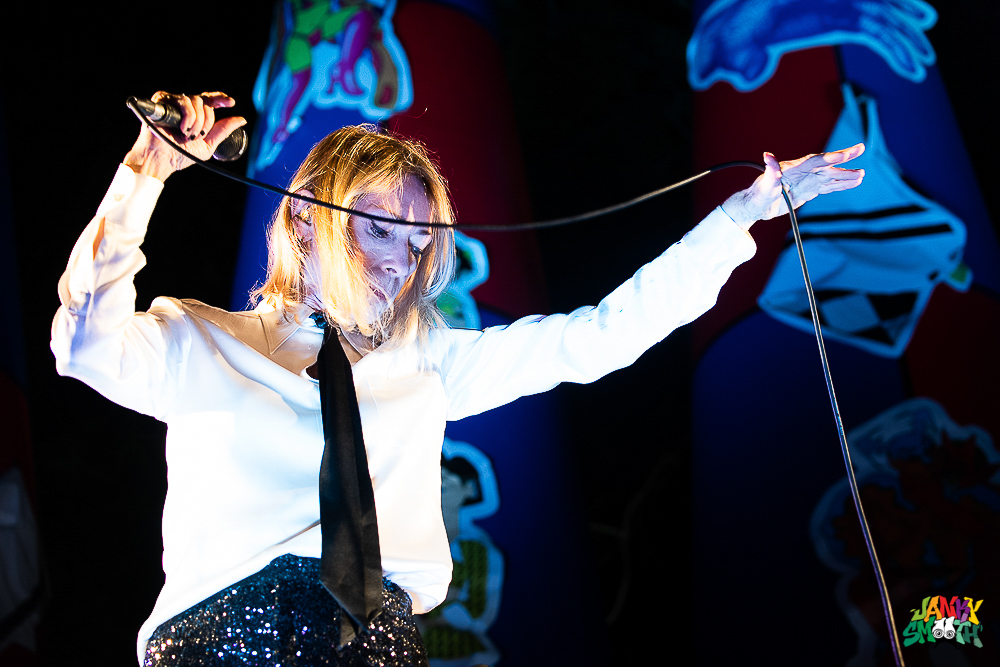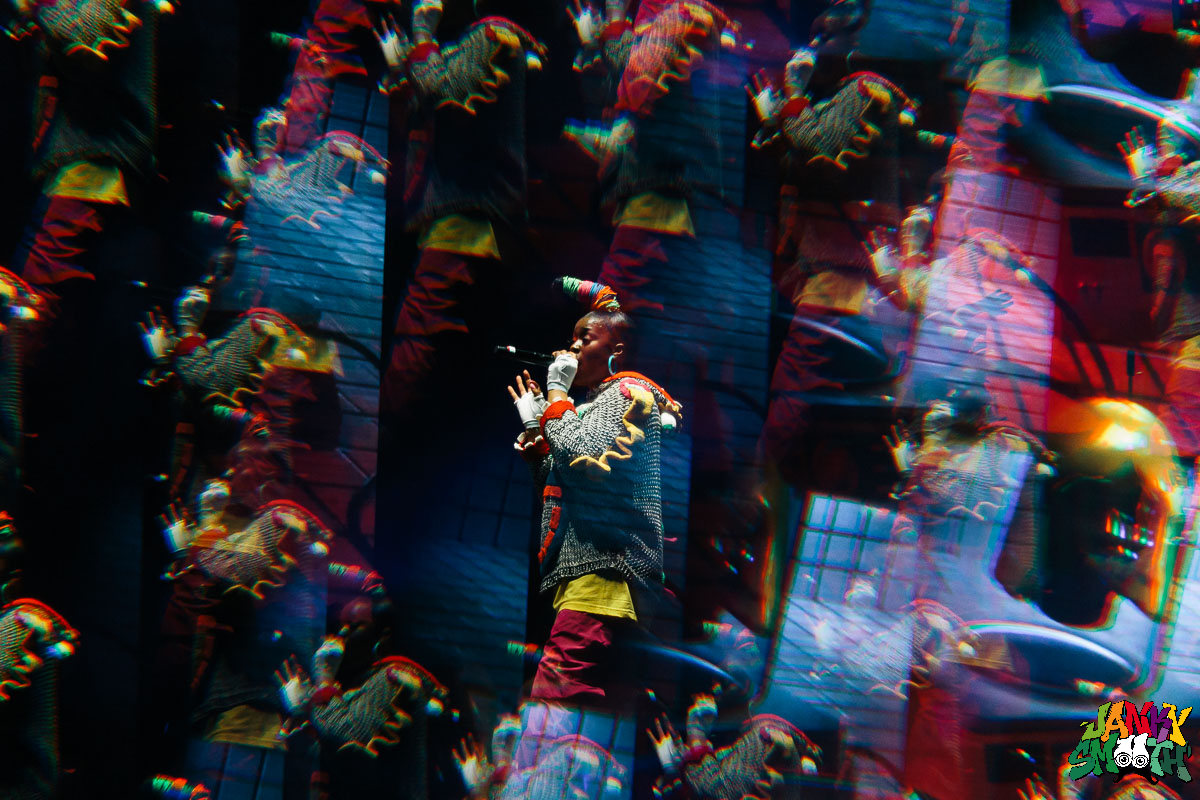 Sunday
In my never-ending quest for weird music, I'm going to make it early Sunday to see Marina Herlop do her strange and indescribable thang. All you normies that think you like punk but wouldn't be caught dead in a grimy d-beat show, ya'll would love Gustaf, they're from Brooklyn after all. Shit, I'll probably be there, they are pretty great. Primavera's sonic journey through latin music continues with the chill, swaggering vibes of Buscabulla before Squid rips up the stage then Chai puts on one of the most avant-garde J-pop performances you're ever going to see. I know it's gonna hurt to leave Squid but you have to see some of Chai, I swear you will thank me.
The most insane conflict of the whole festival is Amyl and the Sniffers and Dry Cleaning and I fucking love it. Draw a line in the sand, who ya'll hipsters love more? I'mma be at Dry Cleaning, because I'm chill, smooth and cool like that. Ya'll can have fun drinking beers out your shoes at Amyl. Then finally, King Krule returns to LA, thank God, we can't wait. Then I'll see you at Boy Harsher, I don't care how many times I see them, missing them at a festival for anyone else is sacrilege. After that, I can't wait to see another rare import in the form of Girl in Red followed by the hard dance beats of Arca. Then, I'm finishing off my Primavera Sound LA with Arctic Monkeys and rolling home instead of checking out James Blake who I've never personally cared for. Too sappy and sad for me personally, and not in the fun sing-along kind of way.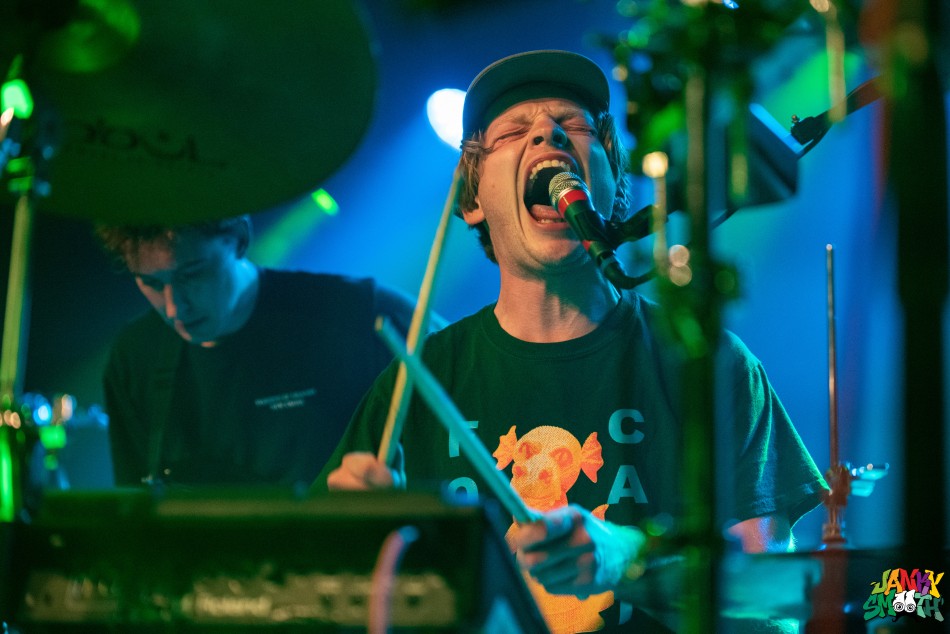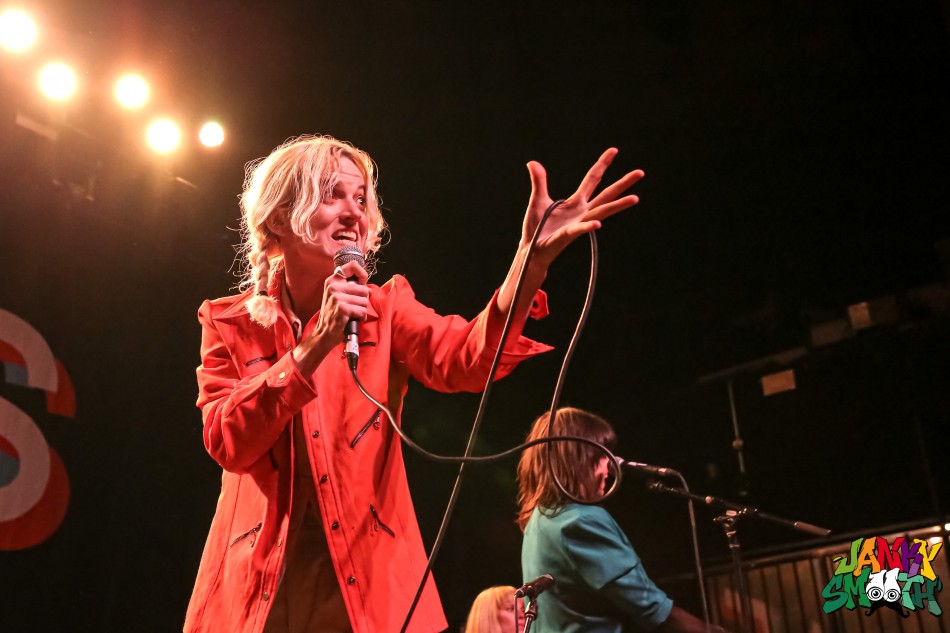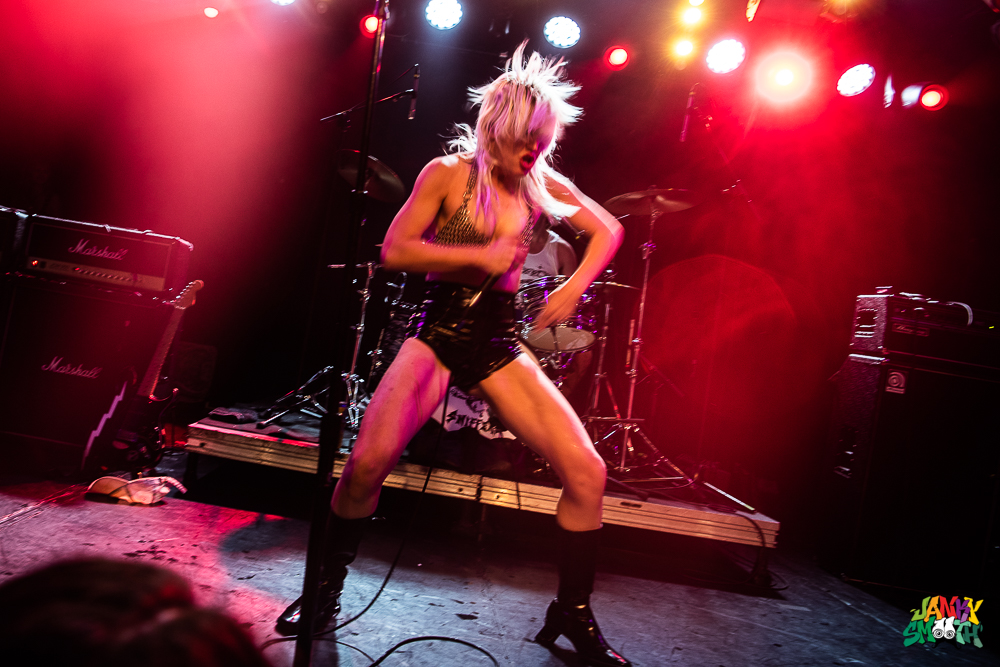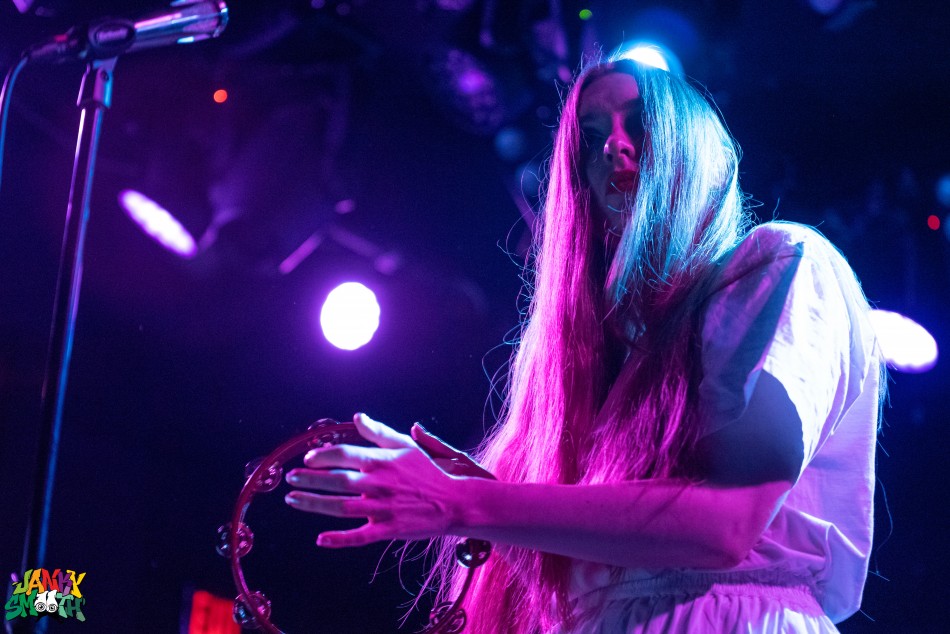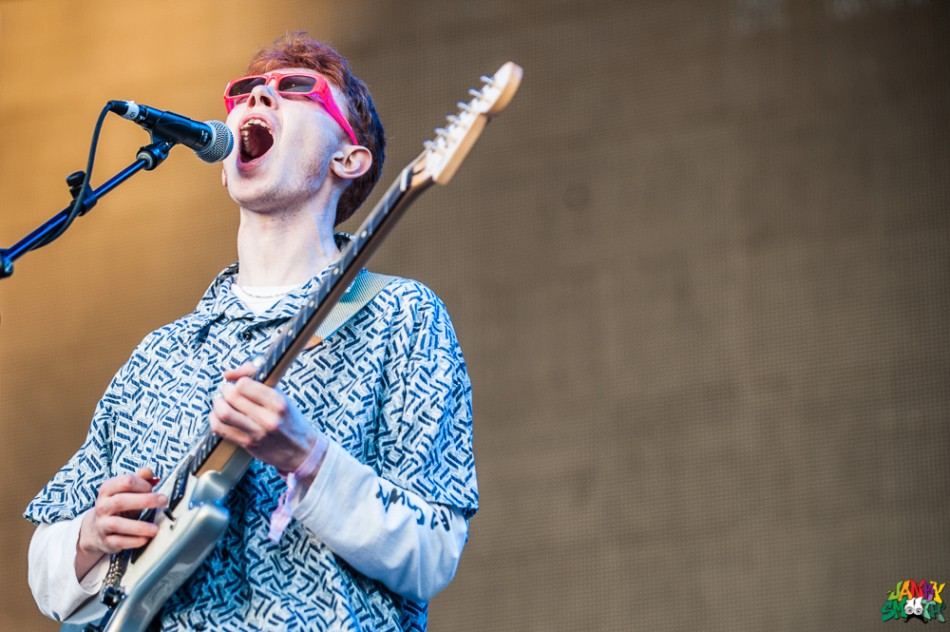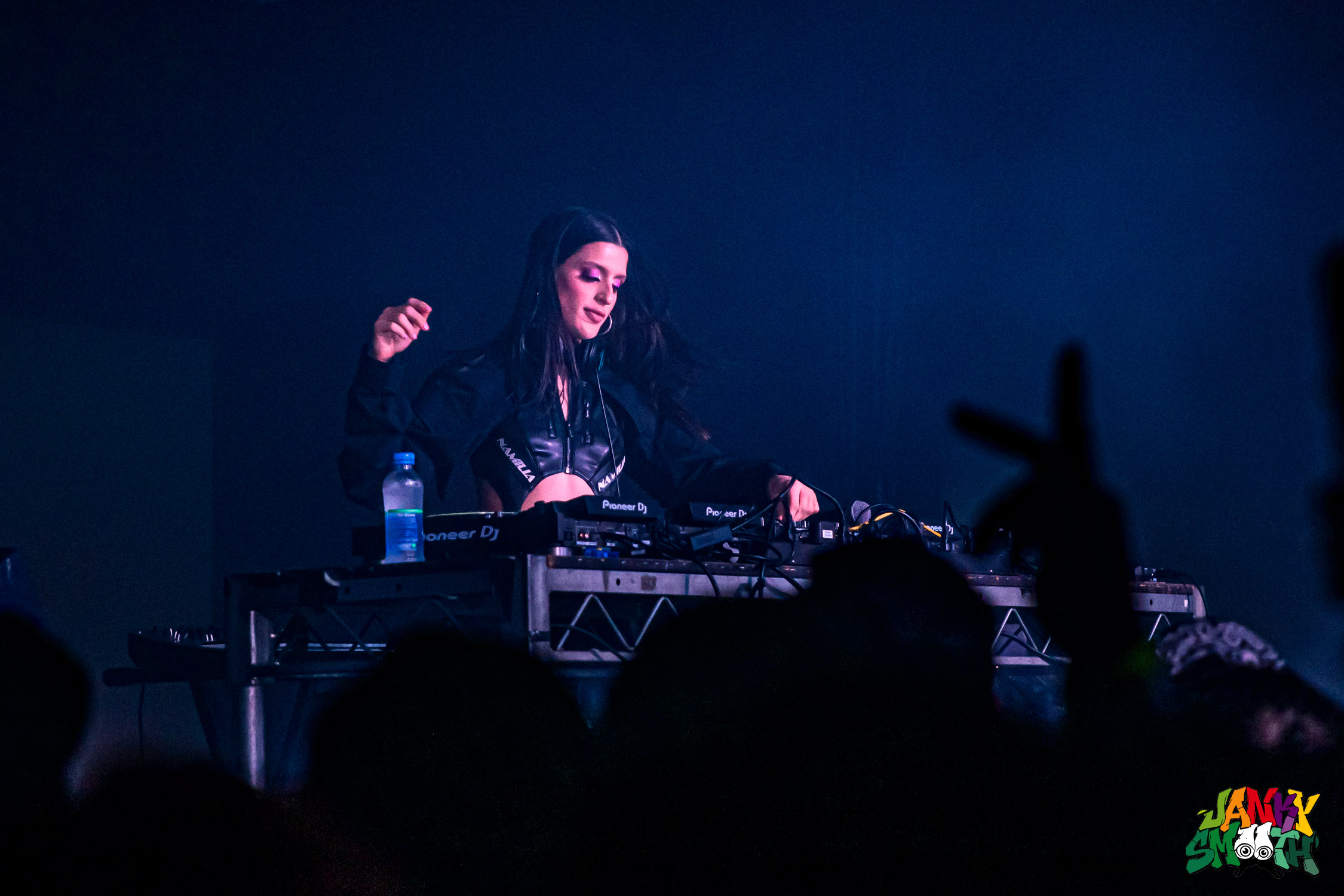 Don't take any shade I've thrown the wrong way, Primavera Sound LA is hosting one of my favorite lineups of the year and is going to introduce me to so much new music my head might explode. I sincerely can't wait for this transformative weekend that is only two weekends away. See you all there!
Words by: Rob Shepyer