Video Premiere: Plasmic "Validation Nation" Janky Smooth Exclusive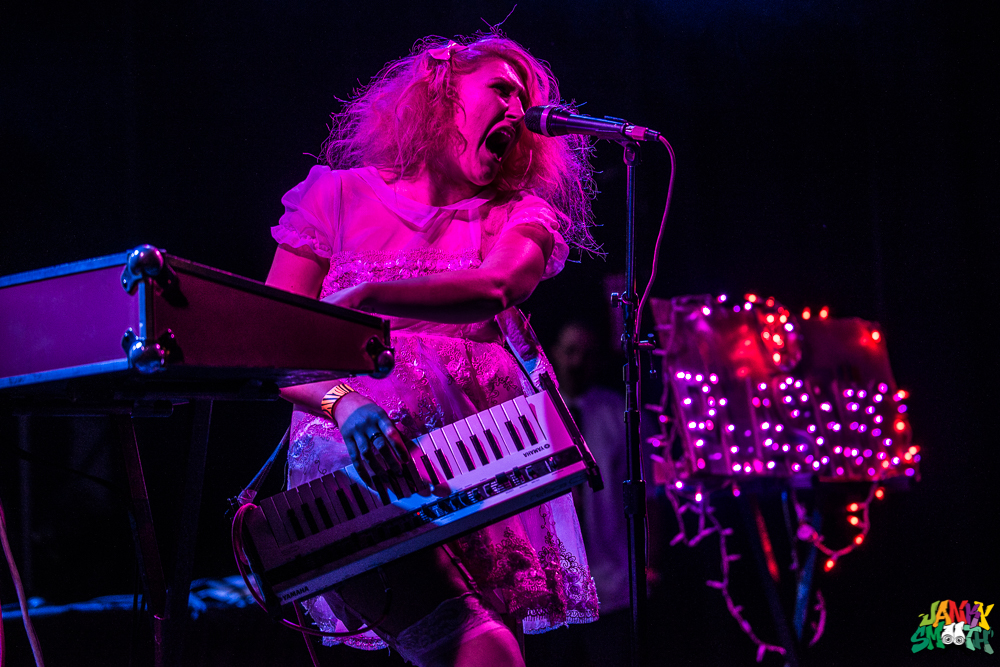 Ever since she tore the house down at El Rey for Sex Cells' Divine Ball, we here at Janky Smooth have developed a deep fondness for the Orange County sparkle-queen known as Plasmic. Her take on pop brings to mind greats from Cyndi Lauper to Ariel Pink to Devo and by the sound of her latest music video for "Validation Nation" it seems she's got just as much style as those greats but perhaps even more substance and depth. It's so damn refreshing to hear good pop songwriting in 2018.
With imagery that harkens the upbringings of so many American girls, the video feels like if Harmony Korine directed a Tonya Harding movie. With music that has just as much jazzy swagger in the vocals as dream pop and electro-glitter-punk trash in the production, the song feels like a beautiful monster of sorts and from the song's main lyric: "I don't want to be a person anymore", this might be exactly what Plasmic's going for. The image of her swiveling on one figure skate while holding her keyboard in slow motion, as her hot-pink hair flows through the chilly ice-rink air is graceful, yet rebellious. Plasmic is the perfect hybrid between underground and mainstream, she hits the sweet spot of where our musical taste should be.
Plasmic's EP, also titled Validation Nation, comes out April 27th, so make sure to keep your eyes peeled for it!