The Top 10 Artists/Bands of PCW Ultra and Anniversary Show Giveaway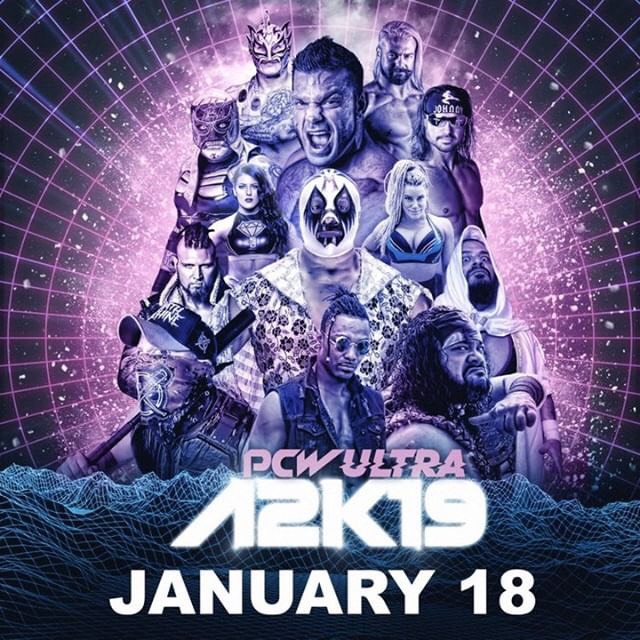 Los Angeles is the country's best music scene but wrestling is soon becoming another trademark of Southern California culture thanks to promotions like PCW Ultra. Featuring the indie scene's next big darlings and underground wrestling's most dangerous, death-defying, and high-flying athletes, PCW Ultra is going to pull out all the stops for their upcoming anniversary show on Friday January 18th 2019 at ILWU Memorial Hall in Wilmington. Before the show goes down and history is made, we wanted to find out which bands and artists these wrestlers love to listen to.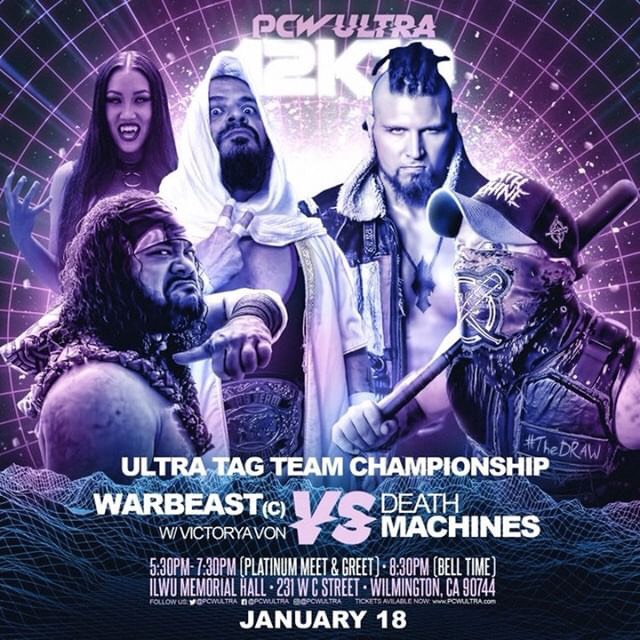 Father Josef Machete (WARBEAST)
CLUTCH
Black Sabbath
Down
Church Of The Cosmic Skull
The Meatmen
The Pietasters
Dax Riggs
Father John Misty
The Modern Lovers
Thin Lizzy
Sami Callihan (Death Machines)
Prince
Michael Jackson
Queen
Childish Gambino
The Misfits
Bowling for Soup
Van Halen
Beastie Boys
A Day to Remember
AFI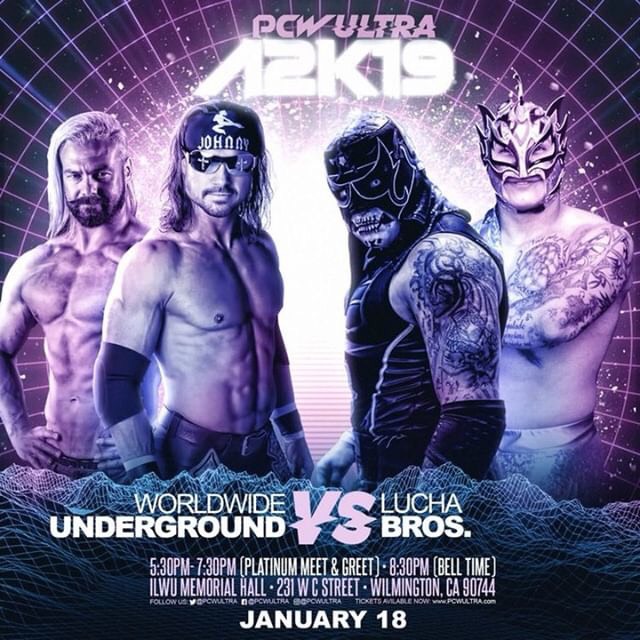 PJ Black (Worldwide Underground)
Parov Stelar
Max the Sax
Kungs
Kamasi Washington
G-Easy
Eminem
Krewella
XXXtentacion
Skrillex
Logic
Post Malone
Johnny Ultra (Worldwide Underground)
Phantogram
Flight of the Concords
Kanye West
Eminem
Metallica
Elton John
Grateful Dead
Elvis Presley
Red Hot Chili Peppers
Guns n' Roses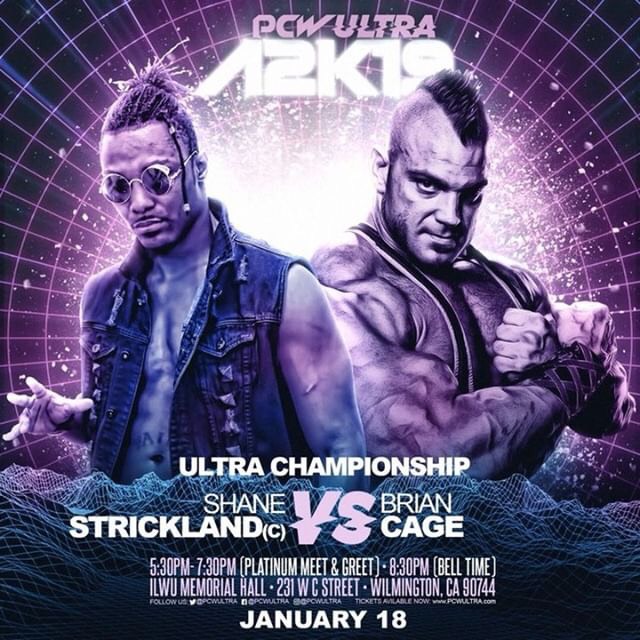 Kid Rock
Linkin Park
Jimmy Eart World
Johnny Cash
Coldplay
Busta Rhymes
DMX
Eminem
Lady Sovereign
Nicki Minaj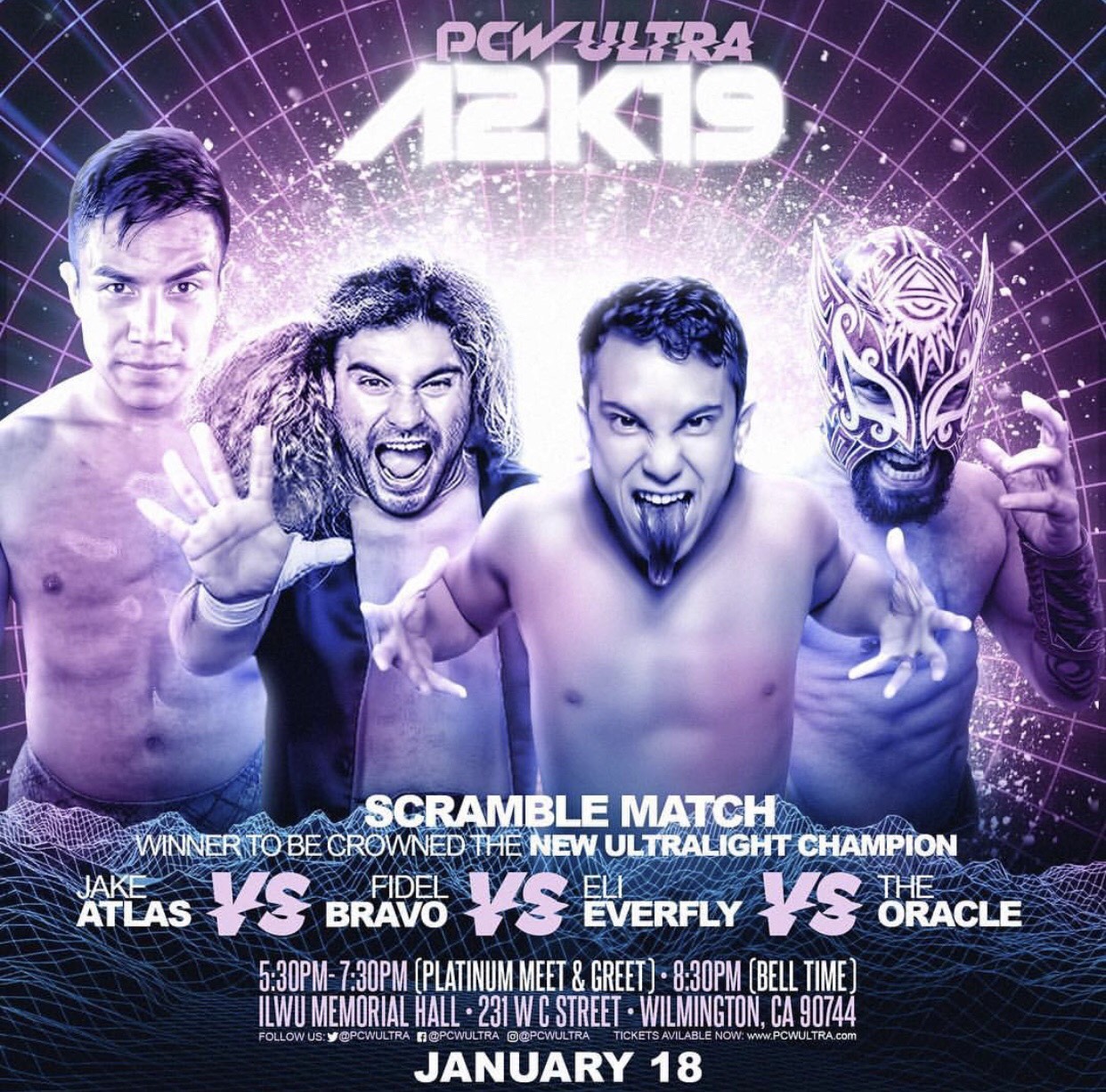 Elvis Presley
Aerosmith
John Lennon
David Bowie
Interpol
Rush
Puscifer
Wu Tang Clan
Method Man
Hopsin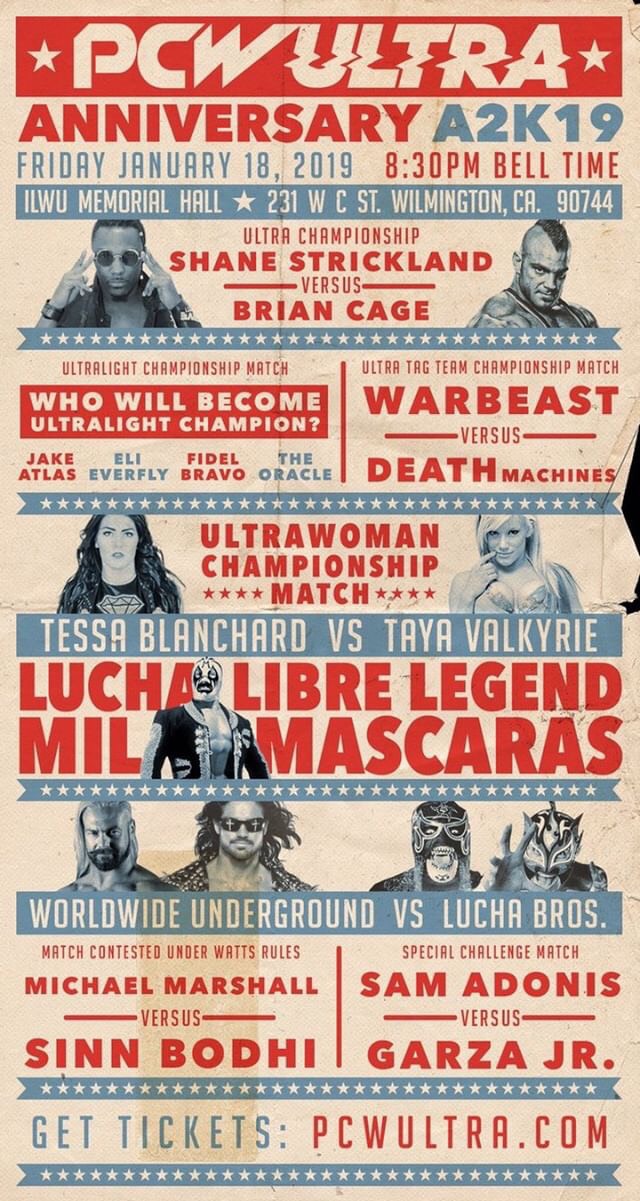 The Who
The Ventures
Black Flag
Slayer
The Damned
Cro-Mags
Rich Kids on LSD
Sham 69
The Specials
Pink Floyd
You can buy tickets to the show here.
or
ENTER TO WIN 2 GA TICKETS W/ MEET AND GREET PASS TO PCW ULTRA A2K19
JANUARY 18TH AT ILWU MEMORIAL HALL
Step 1- Follow/Like us on Facebook, Instagram, or Twitter
Step 2- Tag a Friend in the comment section of our Twitter, Instagram, or Facebook PCW Ultra Posts
WINNER WILL BE WILL BE SELECTED ON TUESDAY JANUARY 15TH AT 11AM PST VIA EMAIL CONFIRMATION