Patti Smith at The Teragram: The Influence of a Cultural Icon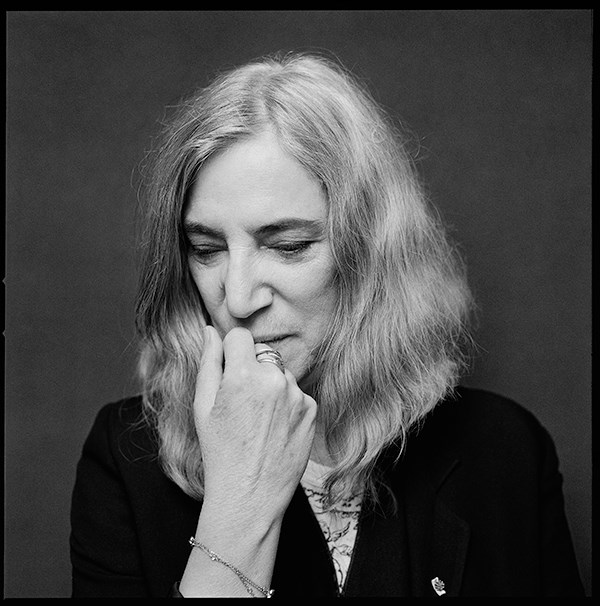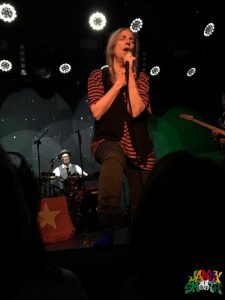 As I entered the Teragram Ballroom last Thursday night, I thought to myself, "how do I review the performance of a prophetic artist like Patti Smith?"  There is little pressure in attempting to capture the essence of buzz-worthy bands releasing their first material but when using your words to capture the abstract and literal influence of an American cultural icon, it's important to "get it right".  Wish me luck.
I walked in as she was halfway through Arthur Rimabaud's "Drunken Boat", an author whose works she has directly ingested and spit out into her own countercultural treatise.
I squeezed to the front, the crowd silent and mesmerized; Hot and inspired, turned on with poetic verses of despair.
"…I have wept too much! Dawns are heartbreaking. Every moon is atrocious; every sun is bitter." (Rimbaud)  There is power in the words but life when she speaks them.
She built the energy and the swarm of desperate faces exhaled in applause.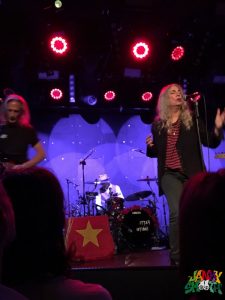 The band started and opened with "Dancing Barefoot". Patti was serving Joey Ramone realness in a striped t-shirt and black jacket, reminding us that poetry and punk are indeed euphonic duo. She somehow keeps the mood light amidst heavy material and upon telling us that she and Lenny Kaye were "turning 70 this year", she joked this was our last nite to her in her "hot 60s".
Her voice was exquisite and resonating, filling the room like a church choir. The band, harmonic and heavy, dug into "Break it Up", "Distant Fingers", and The Doors-cover of "Soul Kitchen".
I think we all reached a climax as she read her own poem "Piss Factory", followed by the Patti Smith Group's "Pissing in a River". You could feel the nipples of the crowd getting hard, inspiration running down our legs as she yelled "FEEL YOUR FUCKING FREEDOM".
Amen, St. Patti.
They played on, covering the Byrds "Eight Miles High" and the Rolling Stones "The Last Time" before delivering a regenerative version of "Land/Gloria" that had the walls vibrating.
They closed with "People Have the Power" and we can be sure she is the muse we need amongst the confusion of life.
If you wanna scream, scream with Patti. She is the mother of angels, of poets, of artists…reminding us to lose control, to create, to live.
Set List
Drunken Boat 
(Arthur Rimbaud cover) (spoken word)
Dancing Barefoot 
(Patti Smith Group song) 
 
 Break It Up
Distant Fingers 
(Patti Smith Group song)
Soul Kitchen 
(The Doors cover)
Piss Factory 
(spoken word)
Pissing in a River 
(Patti Smith Group song) 
 

Beneath the Southern Cross
Eight Miles High 
(The Byrds cover) 
 

Because the Night 
(Patti Smith Group song) 
 

Peaceable Kingdom
The Last Time 
(The Rolling Stones cover) 
 

Land / Gloria
Encore:
People Have the Power
Words: Vanessa Burgundy
Photos: Sherri Trahan