The Sexy People Came Out to Funk at Red Bull's, Not Your Mama's Roller Disco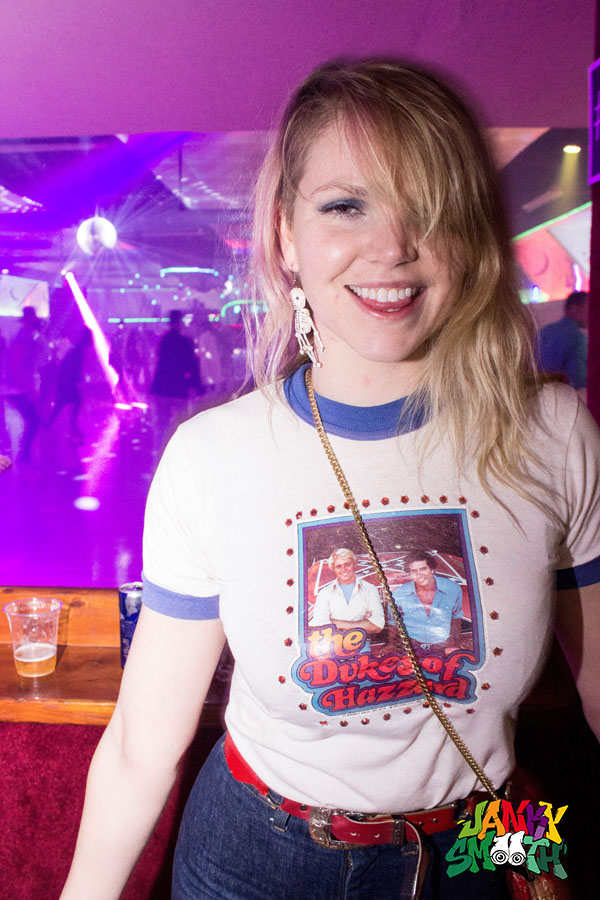 Not Your Mama's Roller Disco at Moonlight Rollerway in Glendale was a complete home-run for #30DaysInLA. Navid Izadi, Lonely C of Soul Clap and Baby Prince of Wolf + Lamb brought DJ sets that would make John Travolta in Saturday Night Fever break a sweat. Midnight Magic filled a roller disco live act void perfectly. The Red Bull vodka drinks were flowing and the crowd was swimming in circles on the rink. It was an amazing night.
The entire evening seemed to be quite industry studded – a priority over the General Admission RSVP list, which was okay, because the people who should be in the room were in the room. It was an unsaid nod that we were all in the home stretch of the #30DaysInLA and the energy was ablaze in everyone. I tried to get out on the rink, but after falling more than once, left the Janky Smooth skating to our flawless photographer Dani Meigel.
Each DJ played a set of upbeat house, disco edits and crowd-pleasing 80's anthems. They all danced along to their sets and almost knew how high in demand they were, as the security ended all admission to the packed roller disco. The rink was non-stop moving with skaters, from the expert talented to novice scooters, everyone was having an amazing time.
Around midnight – the Brooklyn based dance quad broke into a high-energy set that made everyone move. It was an awesome sight to see a full stage in the middle of the rink, but even better to have it coupled with a band that kept the disco flow on full blast. They won over the entire room and the skating never stopped. Many guests took a reprieve in front of the roller-disco stage to show off their old school dance moves on the 4-wheeled vehicles. Everyone clapped on, drank on and danced on throughout the night. I had genuine fun and I know the Red Bull team did, too.
Words: Justin Cornwall
Photos: Dani Meigel