Another epic Lolipop Records show with Mystic Braves and friends at The Echo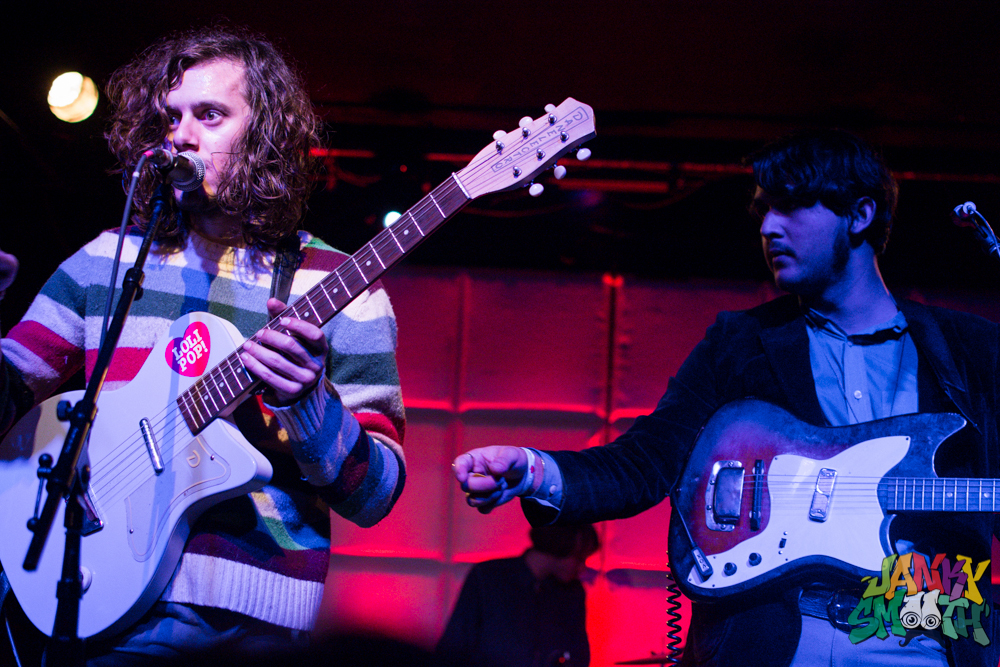 Lolipop Records graced us with another great lineup in LA last night at The Echo- Levitation Room, Drinking Flowers, Mr. Elevator & The Brain Hotel, and headliners, Mystic Braves. This show was like a high school backyard party. I say that not because the crowd was mostly under 21 but because all the bands playing and half the people attending were people I have met through out LA shows. These bands frequently play 5 Star Bar in Downtown Los Angeles. Another reason it felt so tight knit was all the bands that came out to support these artists. At one point I was at the bar sandwiched between Cherry Glazerr and Isaac Rother and the Phantoms. On the smoking patio I ran into members of The Shrine, Jesus Sons, and The Santoros. It really gives me a warm feeling seeing that kind of support.
The first band up was Levitation Room. Now I had written about Levitation Room at Them Howling Bones EP release party and how it just wasn't the right venue for them. Last night was a different story. These guys are meant for a stage and that's what The Echo gave them. They were the first band but The Echo was already half full. The crowd was really feeling Levitation Room and you could see that Levitation Room was feeling the crowd. Due to shit parking and shit LA traffic I only made it in for a couple songs. Nonetheless Levitation Room killed it.
Following Levitation Room was Drinking Flowers. Drinking Flowers consists of a bunch of beatnik looking kids all wearing stupid berets. That may just be me being jealous that I can't pull off a beret. This band was probably the only band I wasn't digging the whole night. The band had a psychedelic rock n' roll sound that was accompanied by a very very out of tune and off key singer. Maybe it was all the black lipstick weighing his lips down.
The second half of the show we were blessed with two of Julian Ducatenzeiler's bands, Mr. Elevator & The Brain Hotel as well as Mystic Braves. This was were things got a bit complicated for me. Mr. Elevator totally fucking killed it last night. Mr. Elevator had a very psychedelic Doors vibe to them. It may have just been the prominent use of the mini electric organ they had but I was really digging it. The whole crowd was moving for Mr. Elevator and I was pretty close to punching out some rowdy 20 year old kids who were getting a little too aggressive for this style of music. Mr. Elevator even played a cover of The Buzzcocks song "Ever Fallen In Love" and that's when they won me over. Mystic Braves took a bit of time taking the stage after Mr. Elevator which is understandable since Julian had just played a full set. For me Mystic Braves put on an average set last night and I'm going to blame it on the fact that
A. Julian had to play two sets and
B. Mr. Elevator fucking killed it.
It was just one of those situations where you knew there was no way you could follow such a great supporting act, even if both bands are your own.
Words and Photos by Taylor Wong