Josh Schwartz benefit at the Echoplex: L.A.'s Feel Good Moment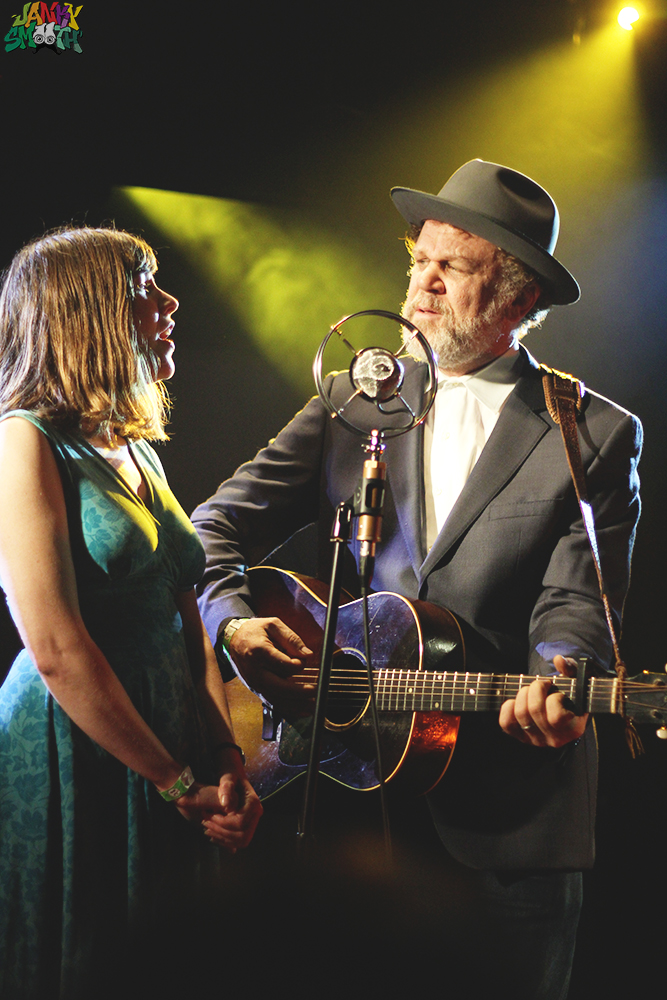 A few weeks ago I was in Highland Park and stopped by Brent Rademaker's house. He gave me the low down on his new project, Gospel Beach but casually dropped that there was an unannounced benefit planned to aid an ailing local music legend, Josh Schwartz, who had been diagnosed with ALS. It was going to be a reunion of sorts, bands whose heyday had come and gone would perform just this one show to raise money for Josh's out-­of­-the­-country treatments, an experimental hope that his debilitating condition could somehow be stopped, healed, cured or reversed.
Several of these bands hadn't played in years, but the names are familiar: Beachwood Sparks, Summer Hits w/ Ariel Pink, The Tyde. Josh had some hand in the creation or promotion of each one, was a mentor or added his guitar parts. In fact, Josh had been a magnet for several people and they would speak of him at the concert as "the only meaningful person they met in LA" or "the guy who recorded my first album" or "the best guitar player in Los Angeles." There would also be a select few newer bands playing. Mostly very young garage types from Orange County; in fact, Burger Records was organizing the whole event at the Echoplex. This would foreshadow a merging of the Los Angeles old guard (Josh and friends) and the new (Burger Records).
But there was something else brewing, something bigger than bands, reunions, one man's hope for a cure; there was a cultural event conspiring, a gathering of East Los Angeles' multigenerational music family being called together and everyone would come out for this one night, for Josh.
It was no coincidence when I awoke the morning of the concert to the news that Joe Cocker had died. The man who became famous for singing "With a Little Help from My Friends" passing away the night before Josh's benefit seemed to signal something. Josh's benefit was even aptly called "Make It Together" somehow making it together/with a little help from my friends was a declaration of an evening to come. It just felt like these two events were somehow connected.
After a long drive in traffic I made it to the concert.
First up, John C Reilly. I would never have expected him on this bill and I never would have guessed he was a friend of Josh. They had worked together on the Walk Hard soundtrack I gathered or were somehow connected in a behind the music scene sort of way. John was a breath of fresh air and unlike his contemporary actor turned musician peers (Jeff Bridges, Jared Leto, Vincent Gallo), he does not take himself so seriously especially while performing. His set was mostly paired down guitar covers of classic rockabilly and country tunes. Ranging from the likes of Ricky Nelson to George Jones, but he also told a lot of jokes and in his endearing way made the audience feel connected to him up on stage. John brought out several local musicians to sing and play with him but kept the mood light. As he told us, "you're like the first people at the party, lucky" and we were.
John was followed by Miranda Lee Richards and her massive anthemic, country rock, 6 piece band with 4 guitar players. Music that makes you want to clap your hands and bang your tambourine. The exact opposite of the paired down acoustic guitar of John C. Reilly but like John, she had beautiful, tender things to say about Josh. Her country rock band featured the overdriven and precise solos of Christof Certik, former Winter Flowers mandolin player, and that was surely a highlight.
Tomorrow's Tulips was the first Burger Records band to play. Once again shifting the mood, look and sound of the evening in a totally different direction. From the solo acoustic, to the full country rock band and now to the distorted, youthful and beautiful long blonde haired boys of Orange County. I imagined these guys skating around Huntington Beach on longboards selling Thai stick and laying in the sand for daze. Sadly their equipment failed them and that was pretty much that. We did talk later at the bar and they were very down to earth guys. What we did hear of them, which wasn't enough, was working. A barrage of broken up guitar and garage drum onslaught.
At this point I began to walk around and encounter all my old friends from several generations of Los Angeles' arts and music. Matt Fishbeck (Holy Shit), Eric Erlandson (Hole), Aaron Sperske (Father John Misty), Corey Lee Granet (Girls/Christopher Owens); in fact the only person I didn't see was Jarvis Cocker. It suddenly began to dawn on me the extent of Josh Schwartz's influence. There were 15 year old kids who snuck into this show and knew who Josh was. There were dudes who I saw play in high school and dudes who saw me play in high school and they had been recorded by or played with Josh. What was really cool was these people all did different types of music. Some were old, some young. It was clear Josh's connection to music transcends decade, style and scene. It was the whole music community coming out to support him.
The Tyde brought out the long hair and swirling psychedelic guitars, maracas and twangy fun brotherly love pop. There were so many guitars, but like the best bands, it often sounded like a lot less musicians were playing. It was simply good songwriting and better playing. Jangly guitar parts and a subtle Stones influence, minus the distortion and not aggressive, it was prettier than Mick Jagger, if you can believe it. I wanted to go surfing.
The Summer Hits played their first show since 1997 and it appeared they hadn't rehearsed many times in the interim, but the soul was there- not only soul but also Ariel Pink on the Wurlitzer, stage piano of all things. Darren from the Tyde put down his jangly guitar and rocked some overdrive in the Summer Hits- crunchy shoegaze with a slice of intensity.
The psychedelic beach vibe of Tomorrow's Tulips and The Tyde continued with Allah­-Las, a current favorite of kids globally and you can see why with the Phil Spector inspired reverbed out vocals and almost dance­-garage vibe. More of a tribal dance party with the bongos but in that way that only T-Rex knew how to have a bongo player and yet keep it rock.
Last up was Beachwood Sparks, maybe Los Angeles' last underground band that could have really been huge. Great songwriting and all the guys in the band can also sing. It reminded me of Crosby, Stills, Nash & Young, but if the Beach Boys were singing- beautiful, complex but not mechanical or rigid. There were a lot of harmonies and pedal steel- a lot of guitars but very melodic and twinkling like diamonds. There were guitar solos but mostly there were so many notes ringing out it sounded like open chord tunings being strummed instead of solos. Basically, just good music, the kind people want to hear. Kurt from the Lily's made a special appearance and more sweet words and prayers and calls for healing vibes. Mia Doi Todd also came out for one of the last songs.
As the night faded away and the show was winding down I heard these lyrics "distance…still holding on to hope."
There was a lot of spirit and love flowing tonight. I think the city was healed, generations of musicians and fans came together. People were genuinely respectful and sweet and it was a rock show. Josh never made a surprise appearance but he was felt in the words and bodies of all those who showed up in his place.
Words: Lawrence Rengert
Photos: David Evanko