Subtle Like A T-Rex: The Murder City Devils in So-Cal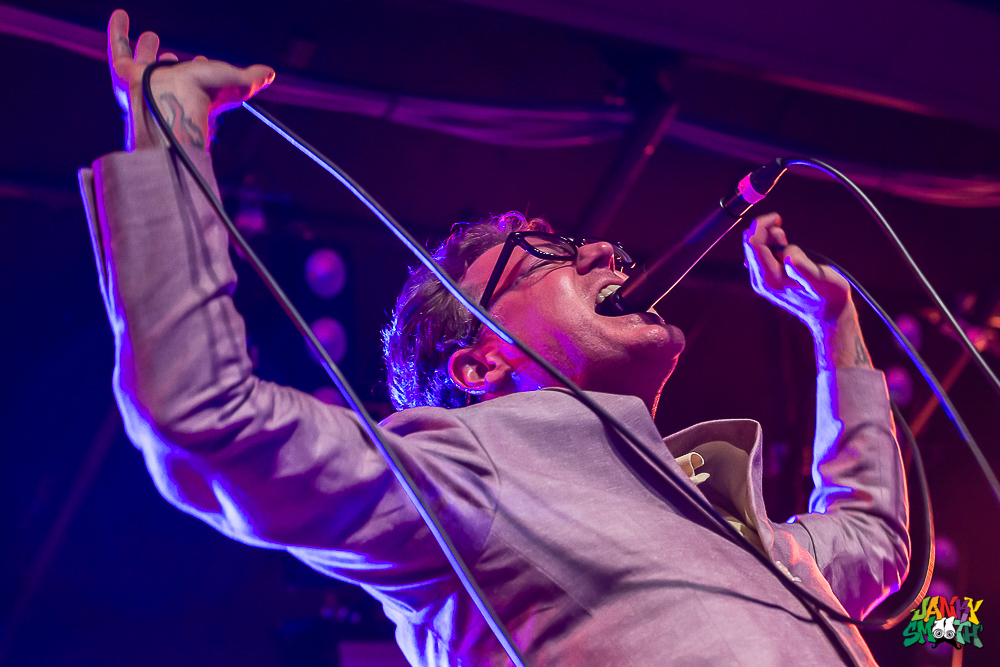 Almost every time I have seen The Murder City Devils in the past, it has been with some indie or experimental band opening that is not even close to the same vibe as theirs. On one hand, they are opening up their fans to a broader perspective of music they enjoy. On the other hand, many of their supporting bands, in my opinion, have missed the mark in building up the energy before the headlining set. Those who were fortunate enough to make it to Vegas this year for Punk Rock Bowling had the chance to see MCD with fully punk line-up including Le Butcherettes and The Flytraps. While I was sad I couldn't make it for such a glorious event, I was please to find that punk/indie alumni, The Intelligence, would be joining them for their 2 night stint in Southern California. The mic-deep throating started at The Observatory in Santa Ana the first night and the insanity continued at The Teragram Ballroom in DLTA the following evening. As much as I enjoyed the presence and energy, I wouldn't be reporting accurately if I didn't mention that the sound mix was off during MCD's sets both nights. Spencer's vocals were almost inaudible for the majority of songs, but that didn't stop the crowd from dancing, moshing and singing their lyrics at the top of their lungs on tempo.
During my time photographing live music, I have covered The Murder City Devils more times than almost any other act, so it's hard to come up with something to say that I haven't already conveyed in the past (especially considering that their hasn't been any recent new material). I can say however, I love MCD and will continue to see this band as often as possible while they are still active and you should too!