Ritual Between Stars, Sun and Moon: Molchat Doma at the Fonda Theatre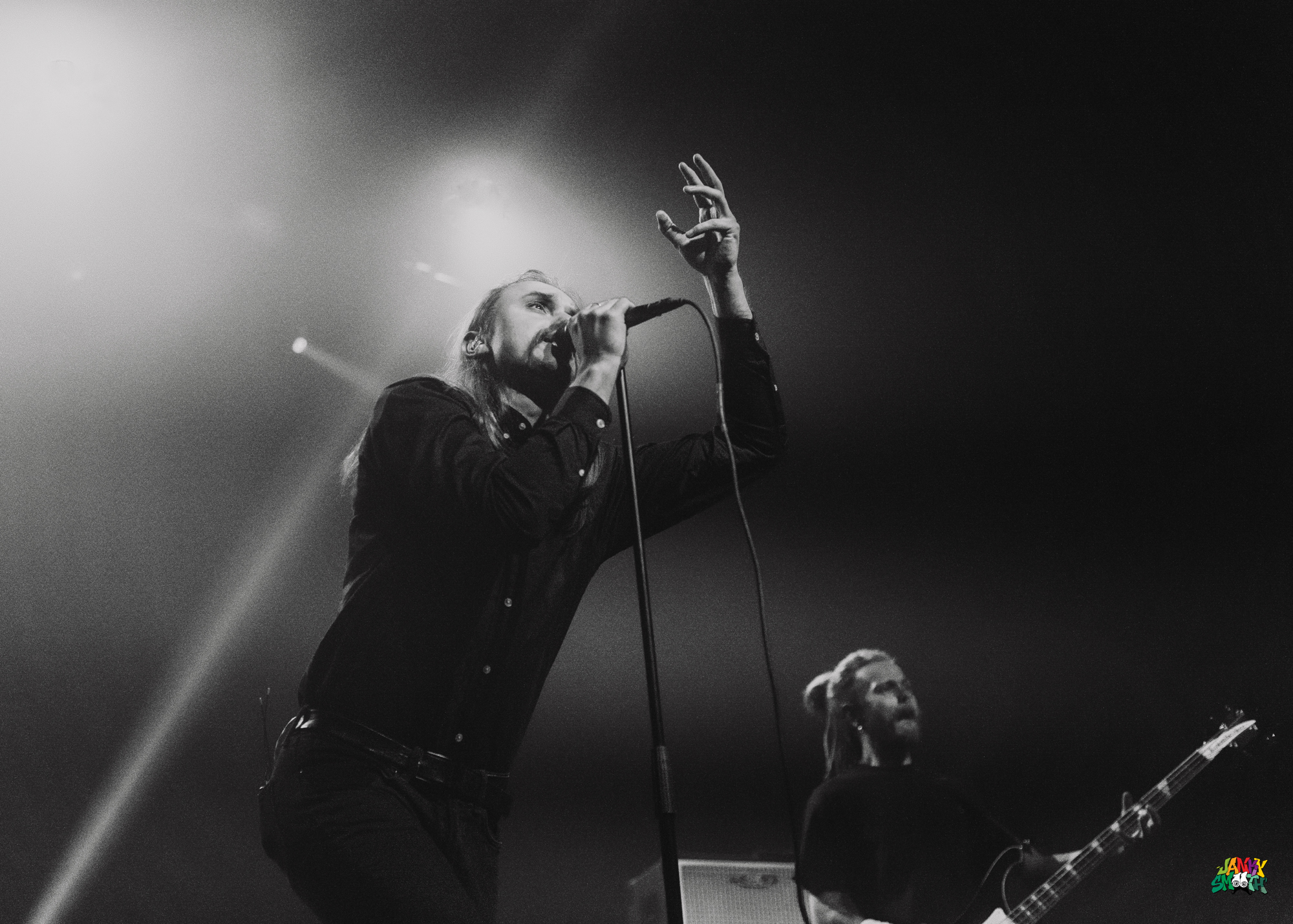 Raise your hand if you didn't expect such a large population of goths for Molchat Doma at The Fonda. Having not translated their lyrics to the songs before, I felt the languished pleading in "Zvezdy" being so close and as distant from someone as the sun stars and moon are from each other. I danced about in Egor's lyrical expression of devastation.
Molchat Doma presents bare and plain on stage, they look like a improv group waiting for inspiration from the audience. There is no banner above them, nothing to signify their presence or announce themselves. This absence and their simple black clothing contrast the riot happening in the middle of the room. The crowd was hot for Belarusian boys.
related content: One World Under Goth: Molchat Doma at the Fonda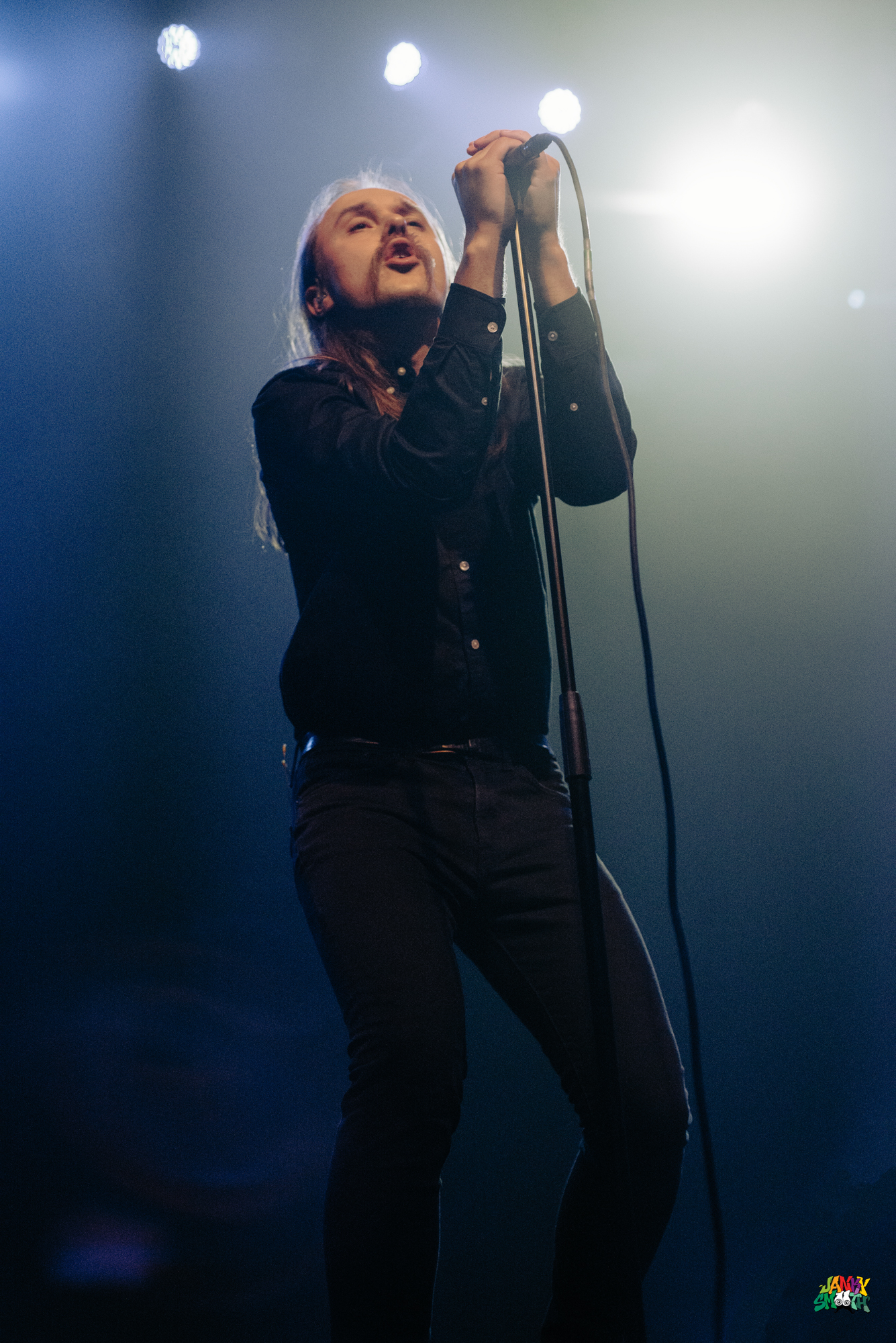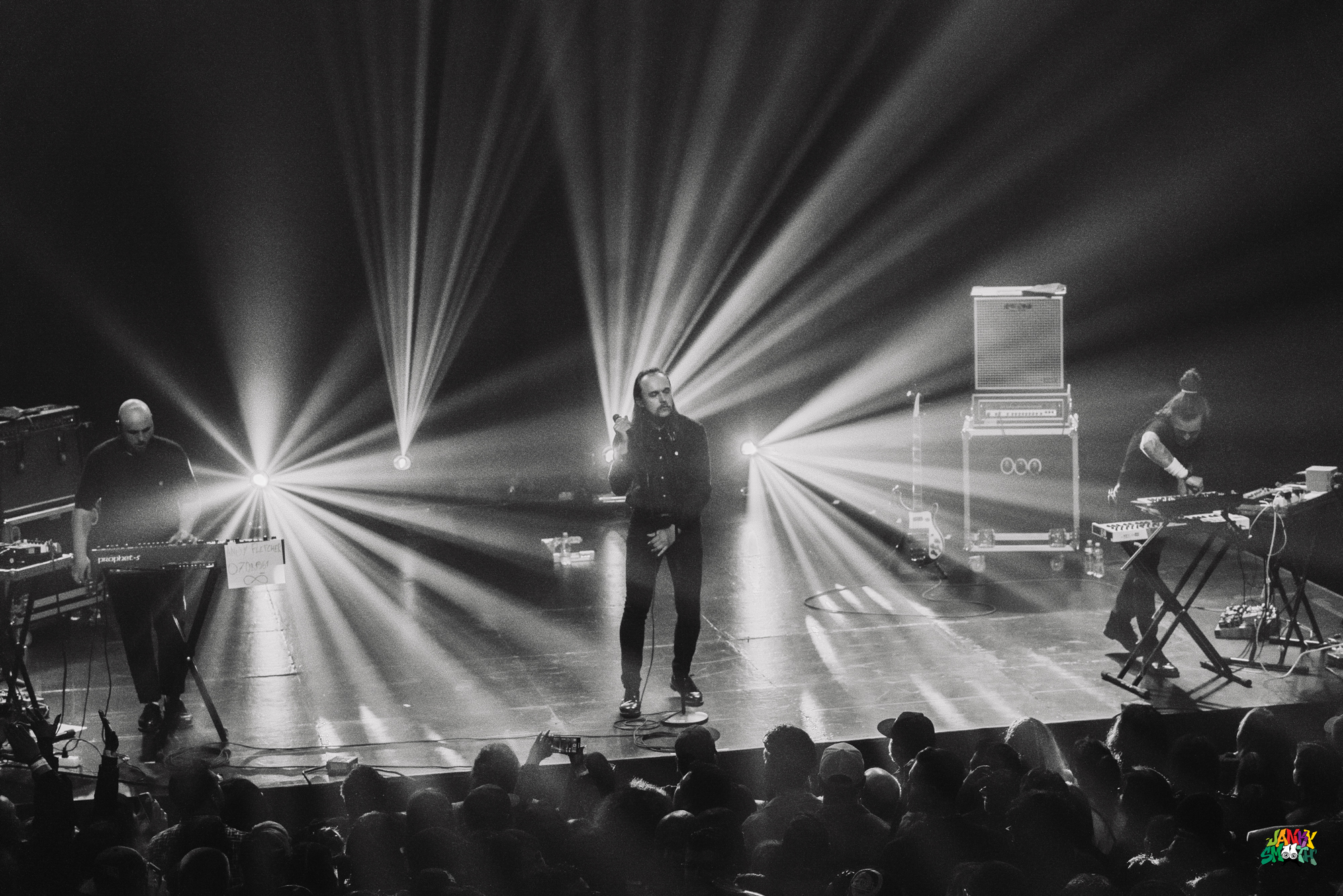 Their synchronized movements and blank slavic stare, you don't realize till it's far too late, is part of a ritual of some kind, all that's missing is a cleric's collared shirt. There's truly something mystical about them having sold out and adding more shows on their west coast tour.
Maybe it's my religious upbringing but anytime I see rhythmic dancing to loud droning music, it brings on a wave of nervous anticipation. What are they preparing for? If this is just supposed to be music, why the rituals? Unlike unfulfilled resurrections, Molchat Doma returns from the trance with the intro to "Lengradskiy Blues".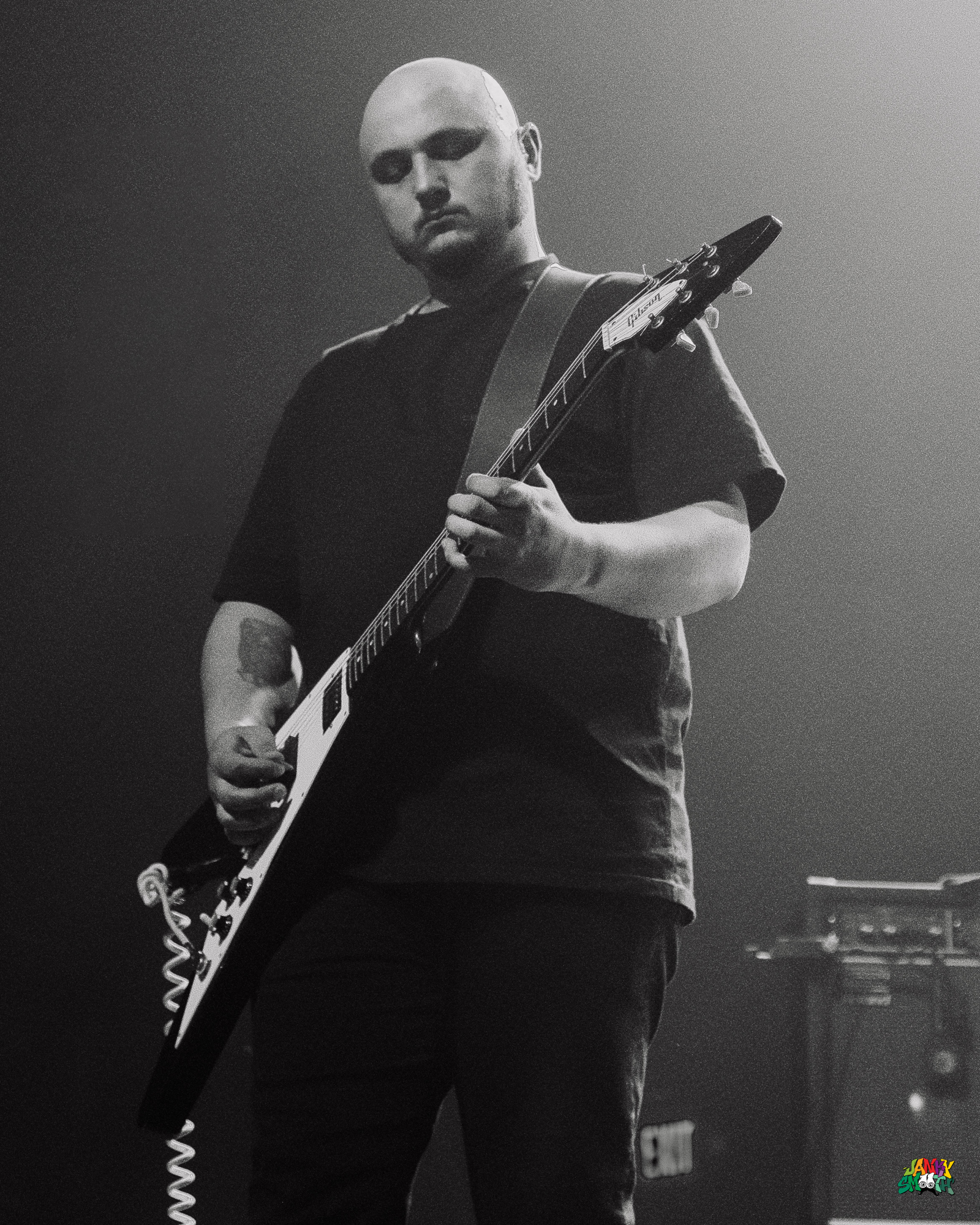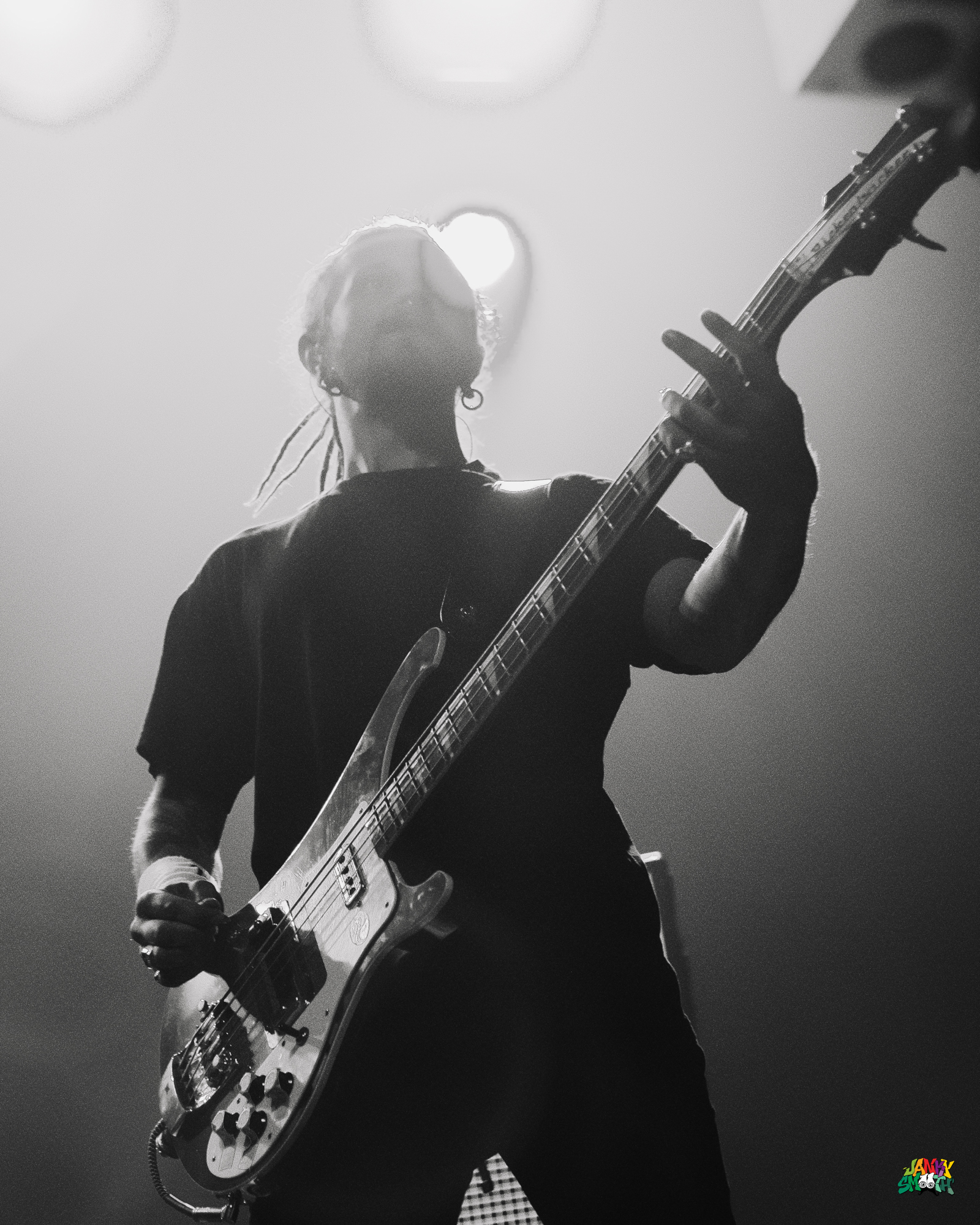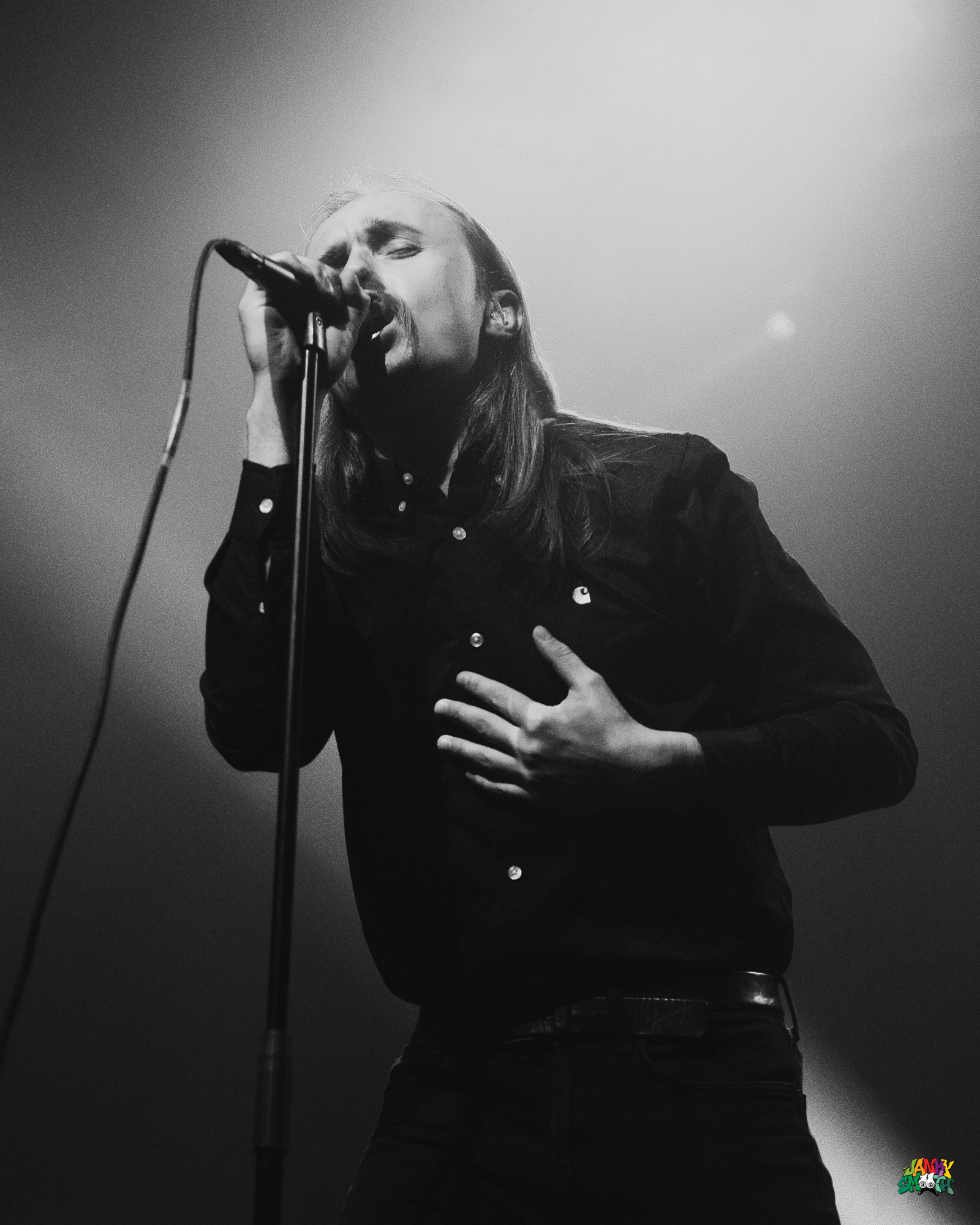 Neither broken bones or ominous disease kept the swirl of rowdy audience from dancing in the the hole in the ground till the encore's crescendo. It was Sunday night and repercussions don't exist in this space. Taller people traded places with shorter ones, no one sang along because no one else knows the words to sing along to. I've become embittered ever since I sat next to someone who sang along to every song during an acoustic performance.
The night ended with the introduction of the members of Molchat Doma. Egor introduces Roman and Pavel- the crowd applauds the exhausted trio, embracing them with appreciation for making the weekend last just a bit longer.
Words by: Jonathan Reyes
Photos by: Michelle Corvino