Resistence is Fertile: Midnight Oil at the Palladium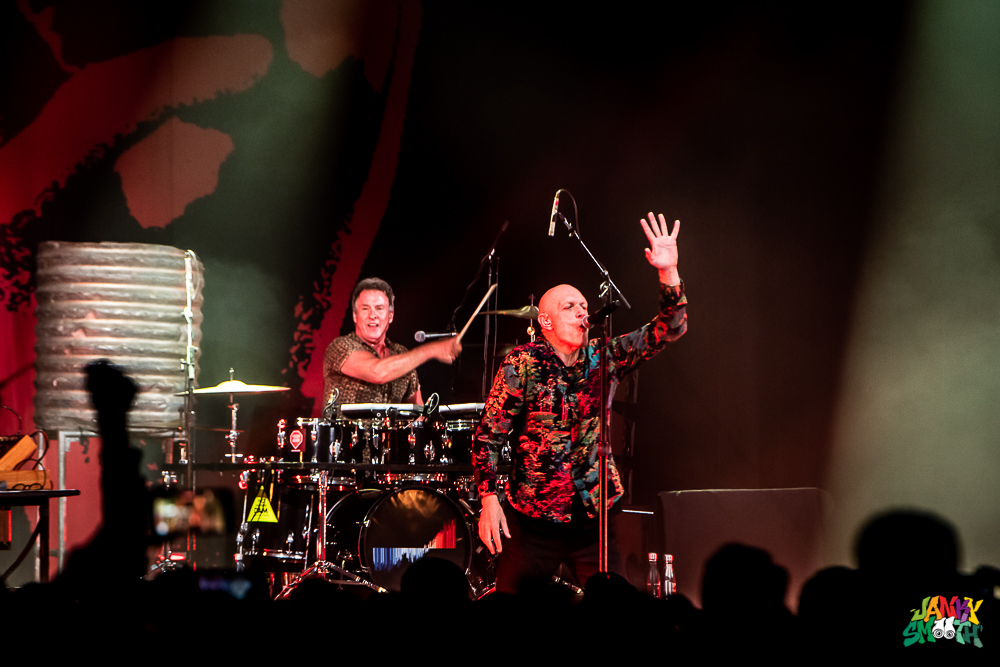 Midnight Oil has always been difficult to pigeon hole. Bringing darker notes to a popular 80's pop rock aesthetic, this band was most iconic for their politics. Their latest album, Resist, comes at a time where the world is in much turmoil and in tow with endorsement of fighting back, the band offers a tender acknowledgement and support for all the people often trampled by giant institutions and corporate powers. They never hesitate to thank everyone that makes their shows possible and never mince words when delivering a message to authority. Coming from Australia, the band mentioned a rise in right wing politics in their younger communities, these veterans of musical dissidence are spreading the message of finding another way to make a difference in the world. Through music, yes, but also through standing up for whats right.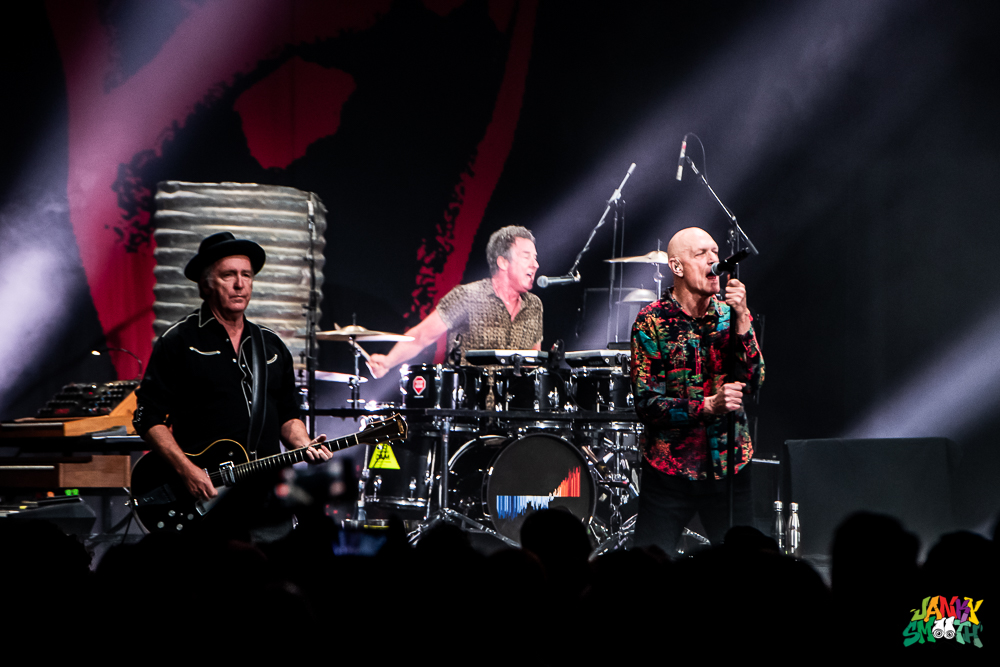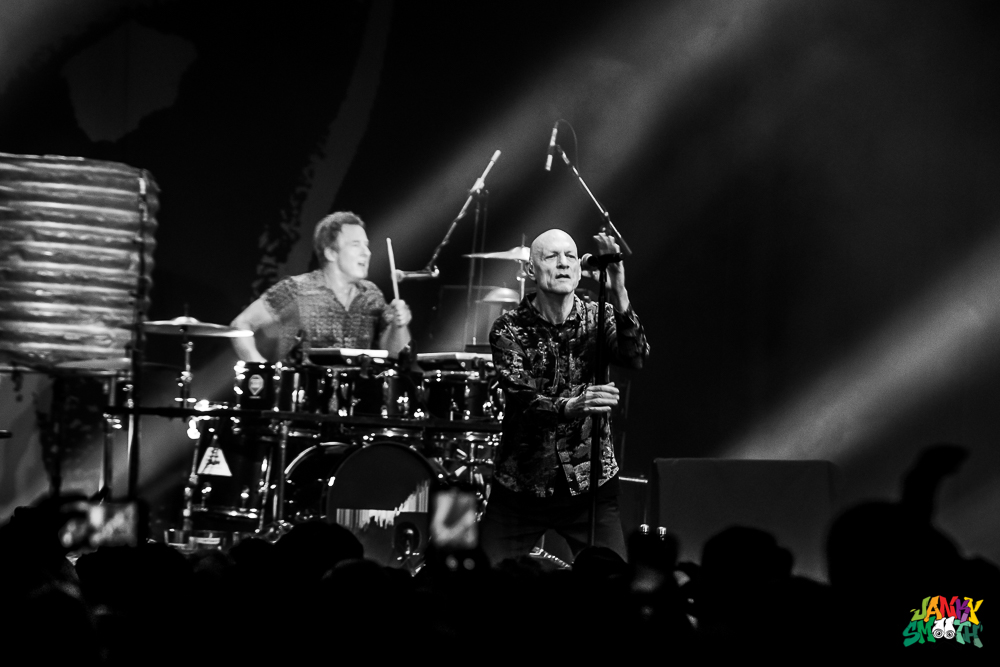 I remember seeing the music video for "Forgotten Years" replayed over and over as a kid then upon discovering "Beds Are Burning", I was driven to attend and review this show. Their Los Angeles stop on their final tour for Resist gave me a taste of pure rock and roll, I couldn't help but think of Woody Guthrie's guitar, "This Machine Kills Fascists", the message painted on the walls of every Midnight Oil show.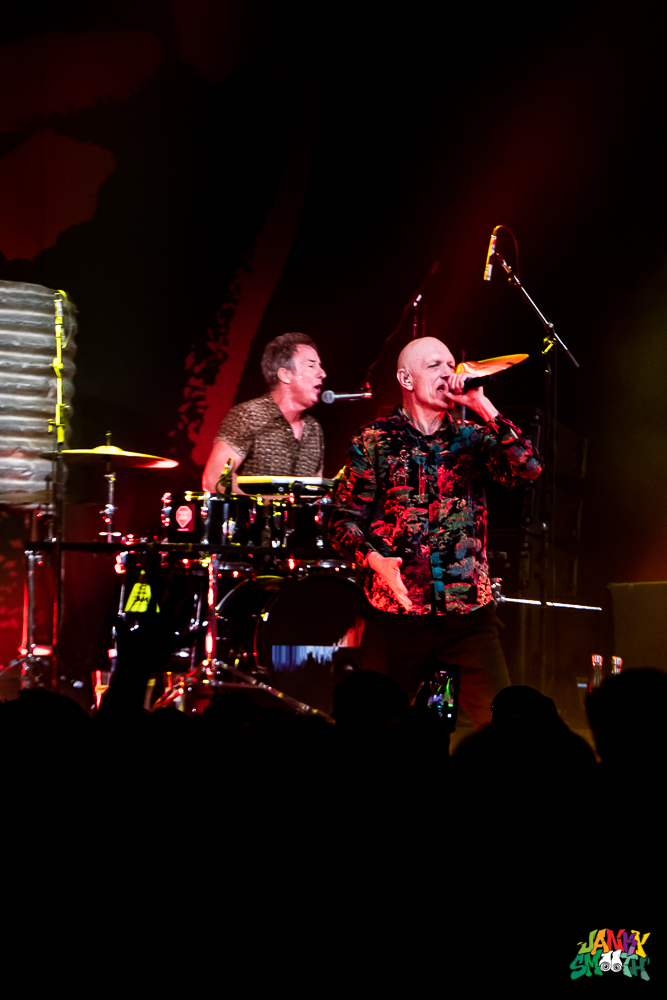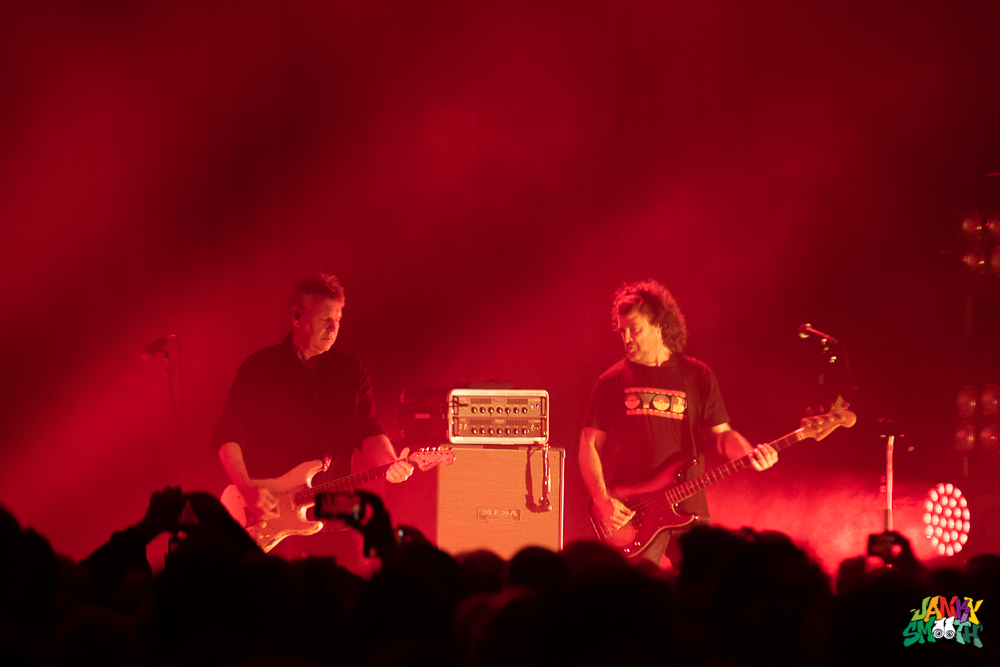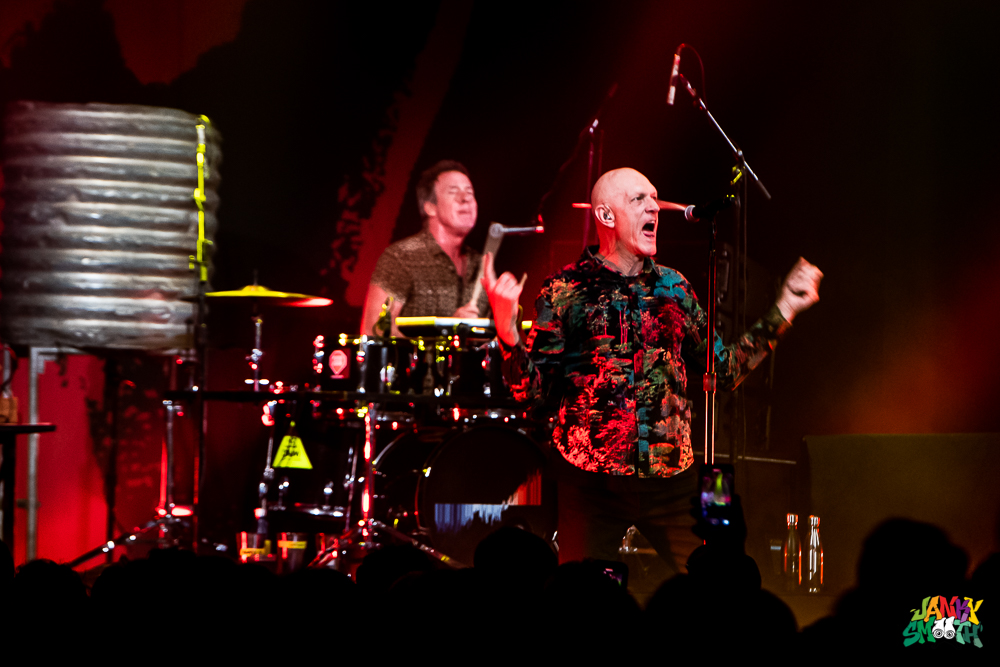 Opening the show was Leah Flanagan, an acoustic troubadour dressed in a red suit delivering a hushed folk powow for the palladium to sit around the campfire before the revelatory release of Midnight Oil. From the first song that Midnight Oil played, we were off to the races in what was part trip through the band's iconic catalogue and part jam session, never failing to let the music have a mind of its own to give the audience a show. Singer Peter Garrett was a tour-de-force, dancing and posing to intensify the music's drama and the audience's release. Every member played an essential role in stoking the fire that burned through the Palladium's heart that evening, like any collective resistance, a Midnight Oil show is the sum of all its parts. If takes a village to jam this hard, imagine what that village could do though, if it felt its strength and resisted the forces trying to stamp out our fire.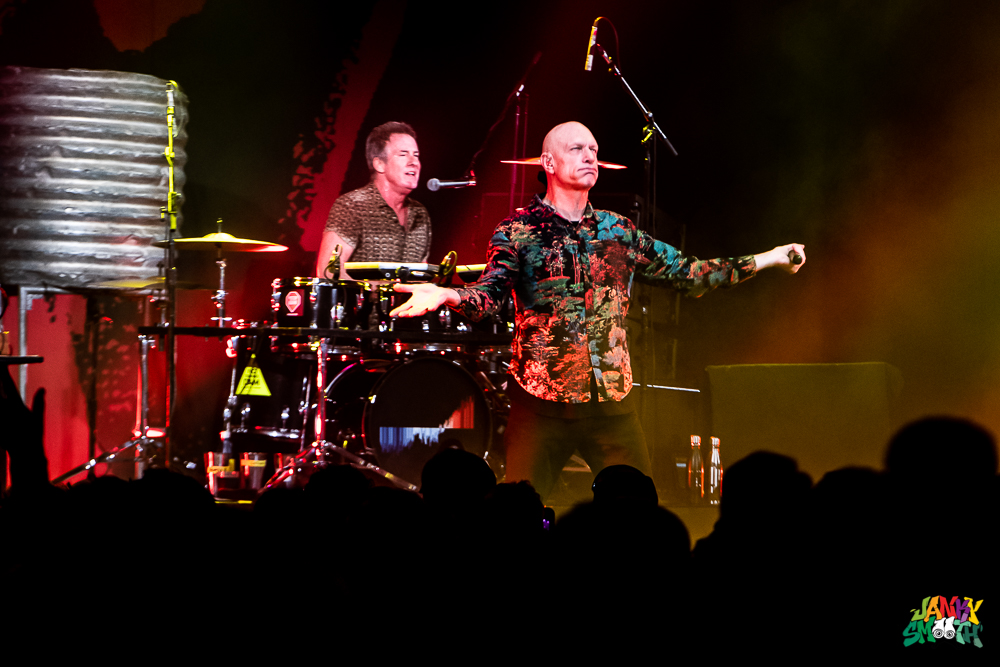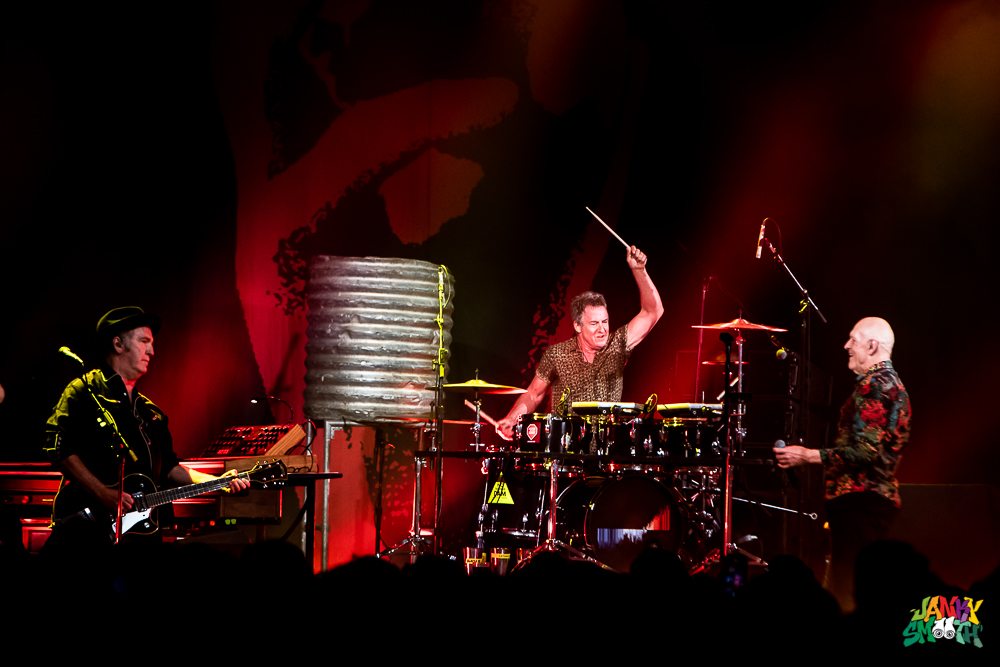 Words by: Robert Shepyer
Photos by: Jessica Moncrief