Different Shades of Black and Blue: Knocked Loose at 1720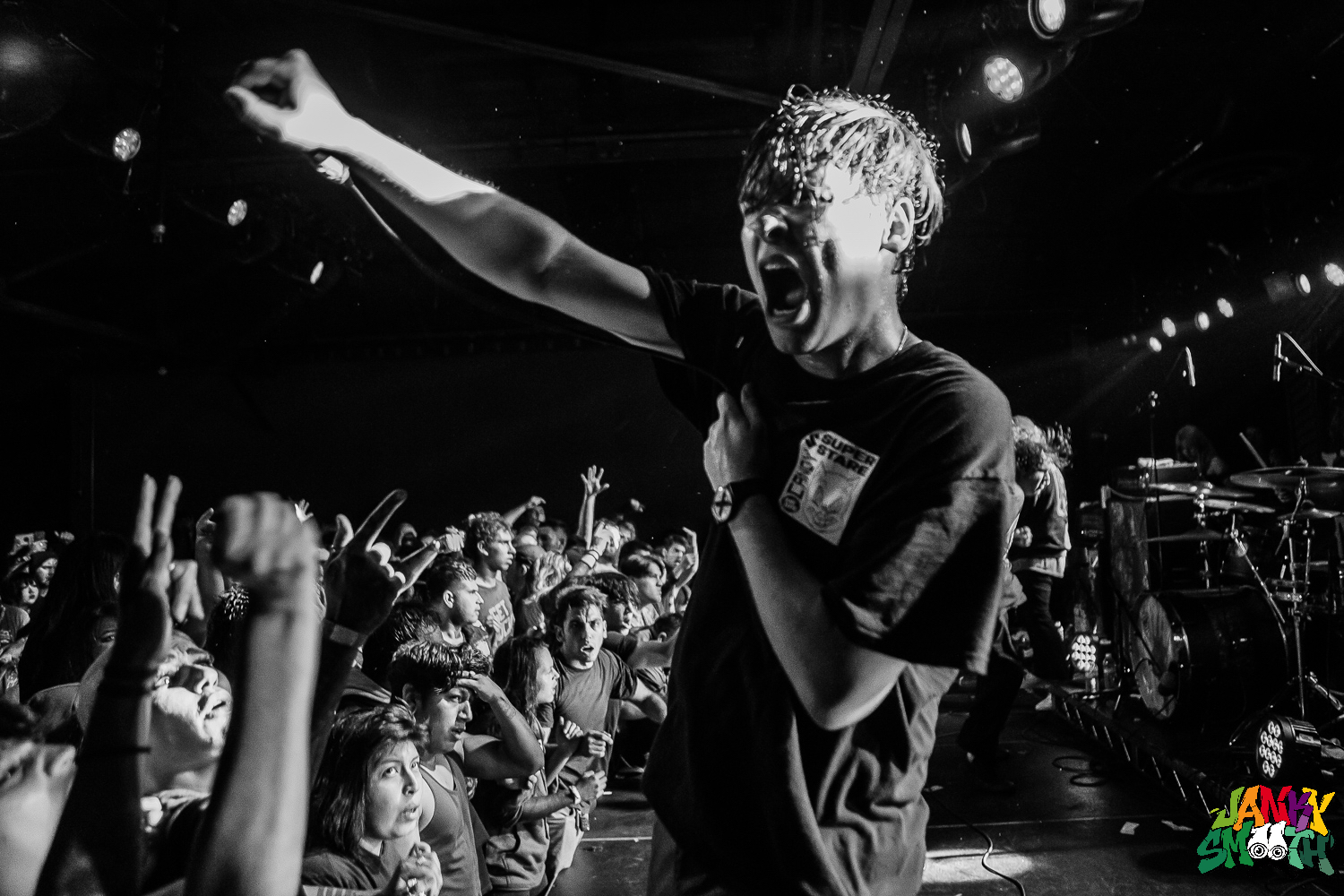 Of all the hardcore bands in this culture, there's always been something special about Knocked Loose. It could be to the credit of their unhinged riffs, or it could be Bryan Garris' vocals that capture youthful anger and dissidence, it could be the fact that this band was born and bred from the scene and has stayed true to it throughout their meteoric success which has granted them festival slots at everything from Danny Winmer Presents to Vans Warped tour, it's probably a culmination of all these different elements that come to a head when you see them live and realize no one shreds quite as hard as these boys from Kentucky.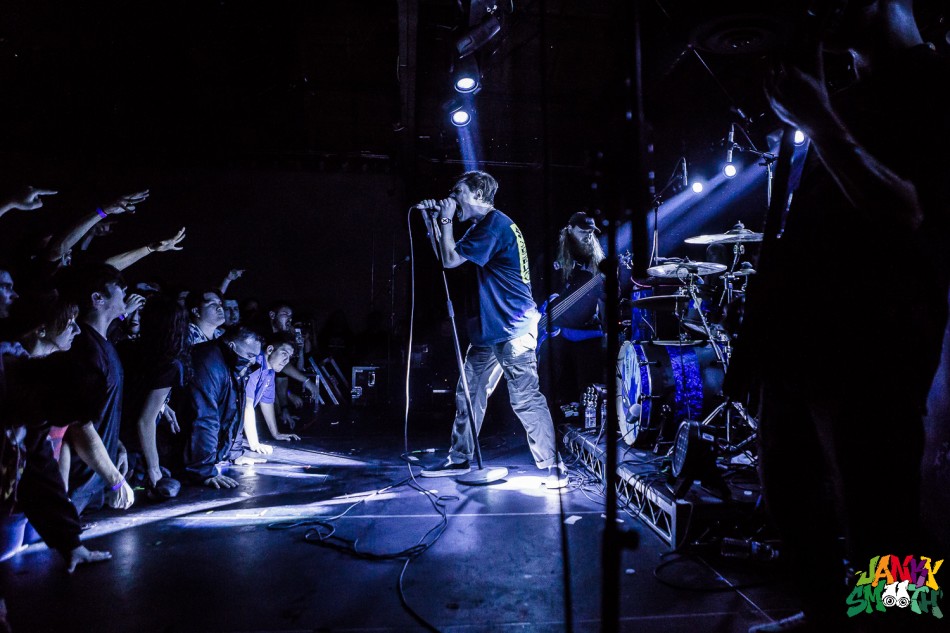 The band's latest album "A Different Shade of Blue" carries with it one of the baddest tours you could see if you're a hardcore kid, featuring the likes of Stick to Your Guns, Candy, and Rotting Out when they landed at Los Angeles' 1720, which for a show like this was sure to magnify the rawness of the music with the rawness of the setting.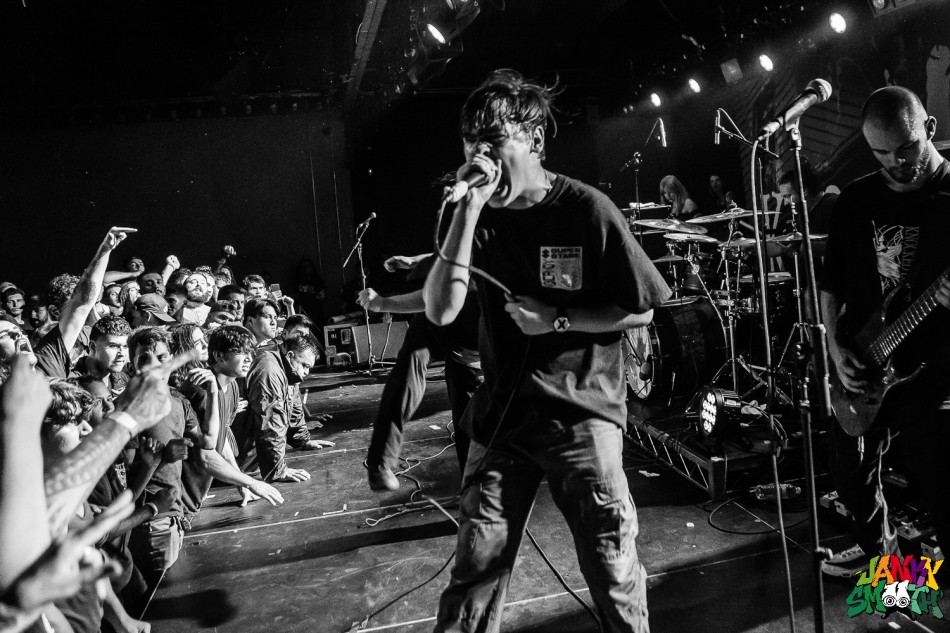 Right from the get go, as I arrived to see Candy throw their beatdown into the gauntlet for hardest band of the night, I knew this was going to special. Why? Because the fucking power went out, sending the whole venue into complete darkness and if this was a foreshadowing of what was to come, it was only in the sense that anything goes, anything can happen, and anything will.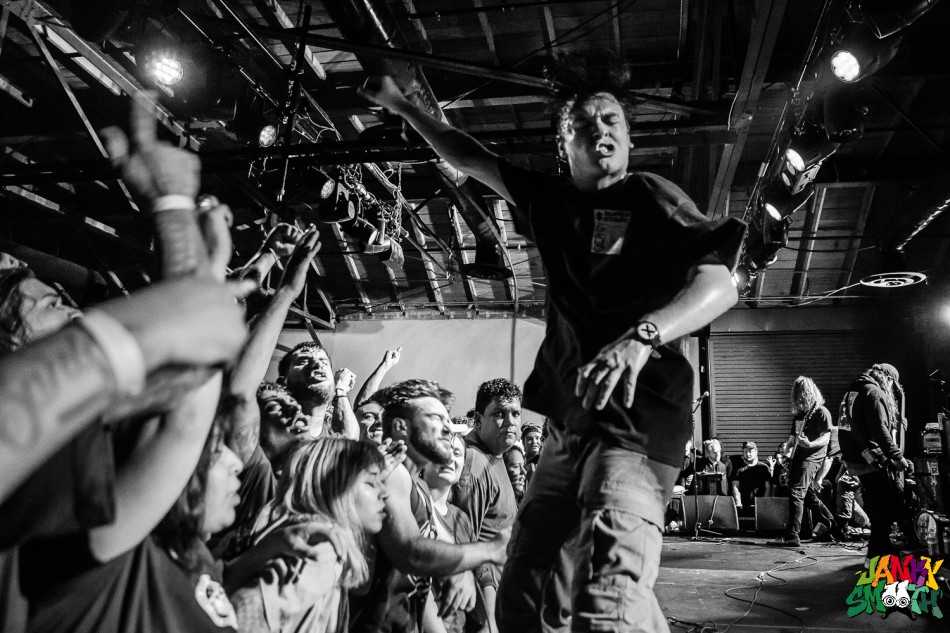 Candy ripped up the stage as they always do, this time with a bit more reverb and filters in the vocals than other times I've seen them. The riffs and rhythms were jagged and damn-near death metal the likes of Sepultura but these comparisons aren't anything new to the band, when you rip this hard, expect to be thought of in the same vein as circle pit legends.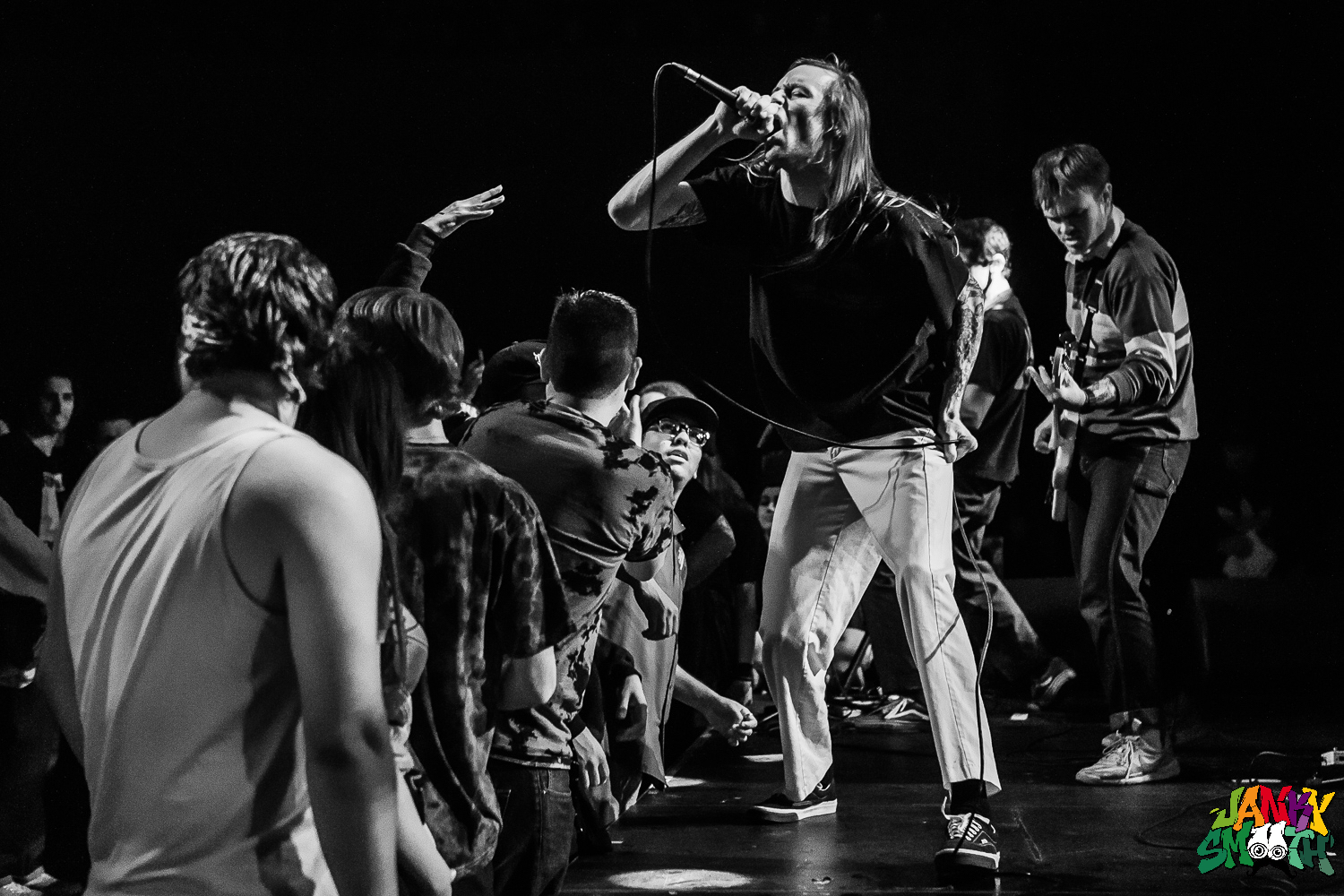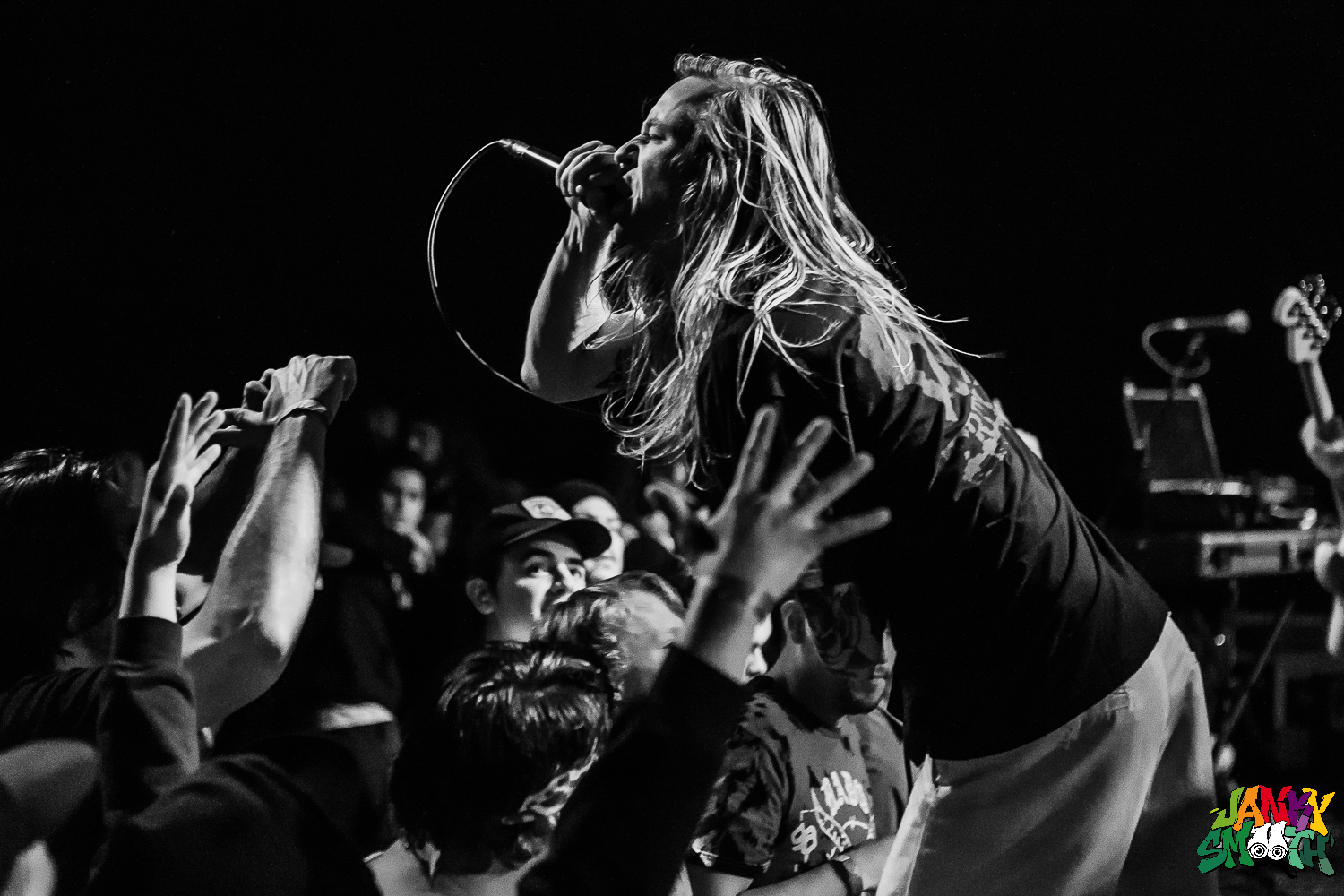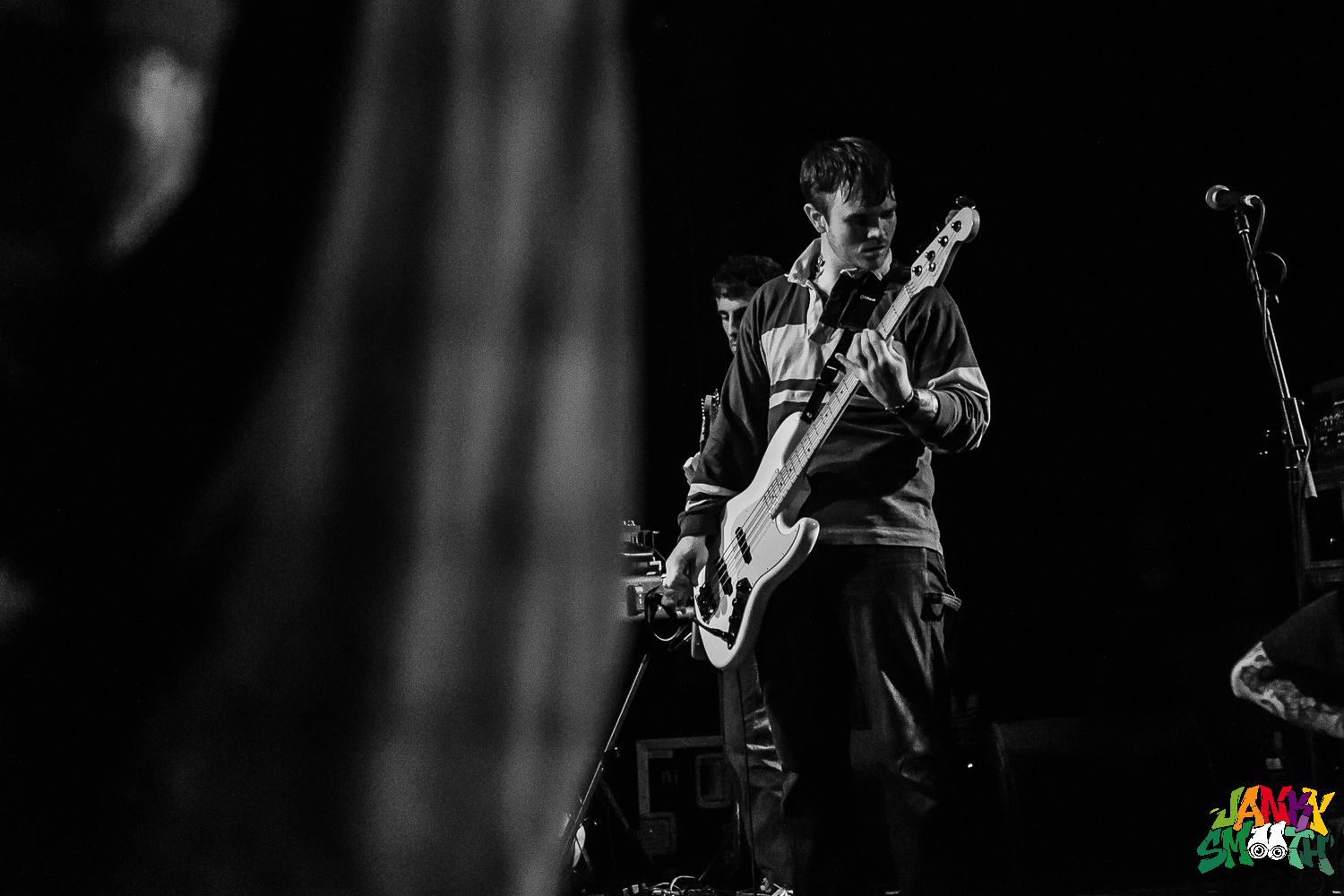 Rotting Out played one of the best sets of the night and of any time I've seen them, the audience always goes hard for these hometown boys but what was different about this set was Walter Delgado's candid words about how his mother illegally immigrated from Mexico and how he was told growing up that he'd never amount to anything. If those people could only see him now, they would never know how to accept how beloved he is among his peers and fans.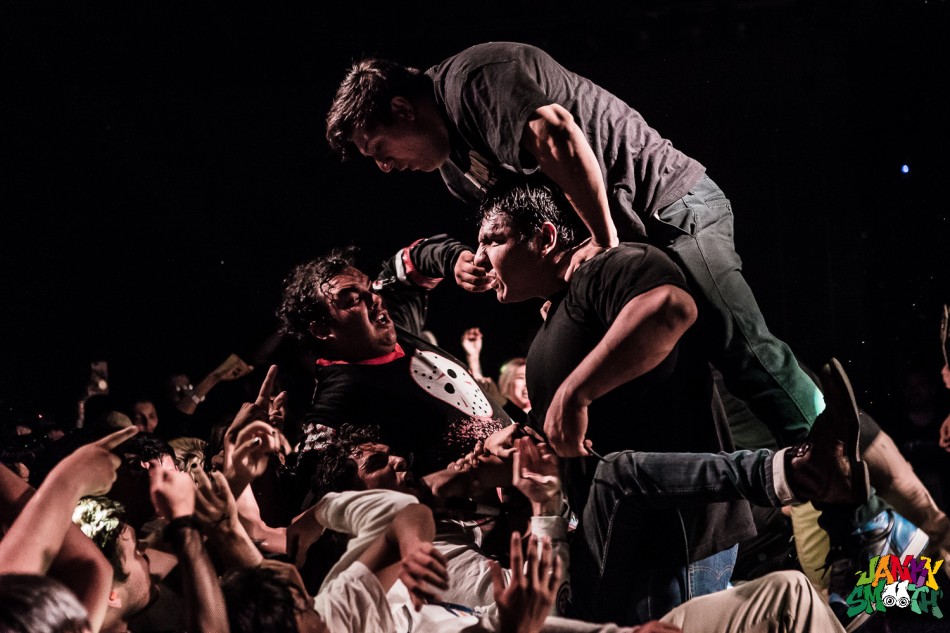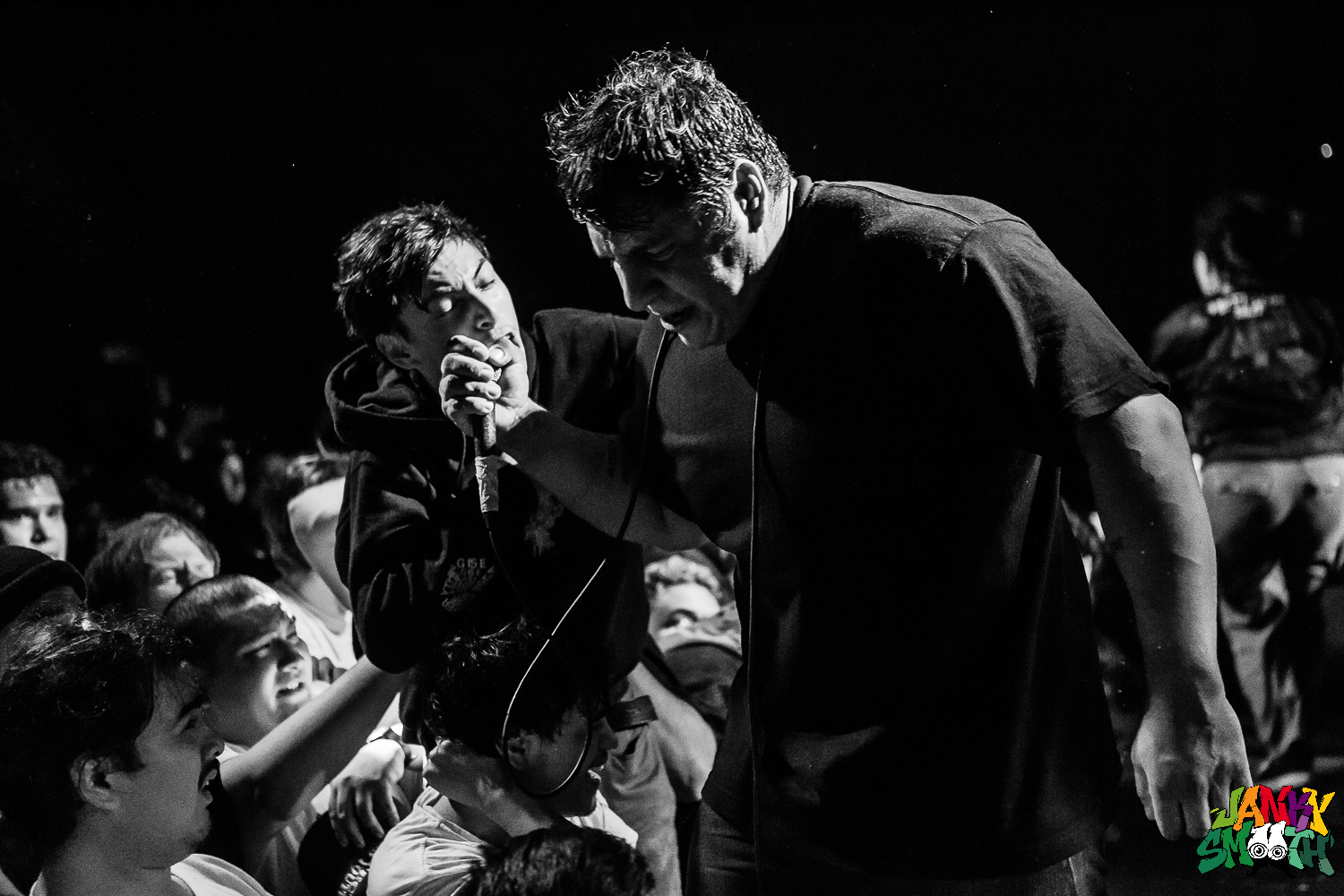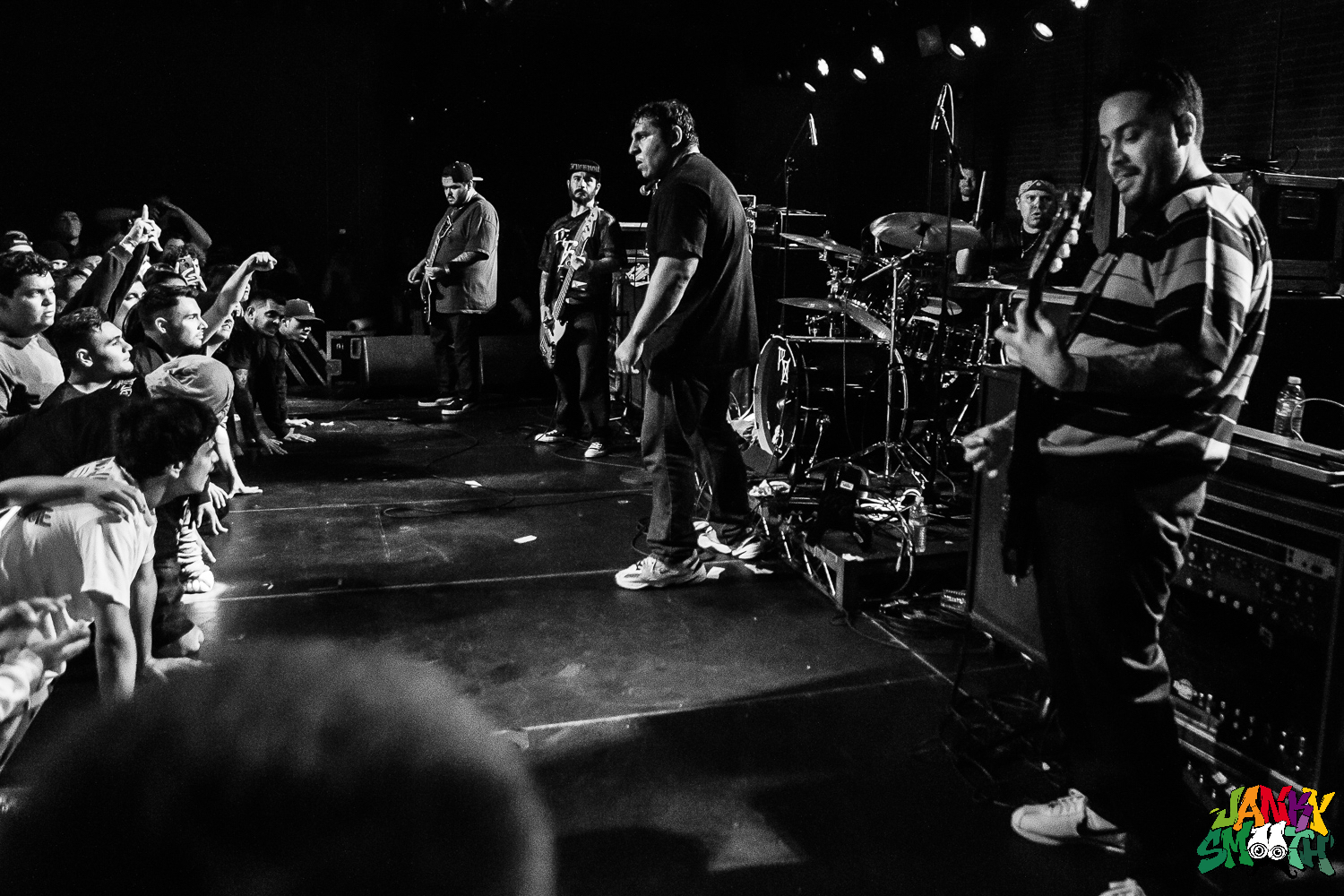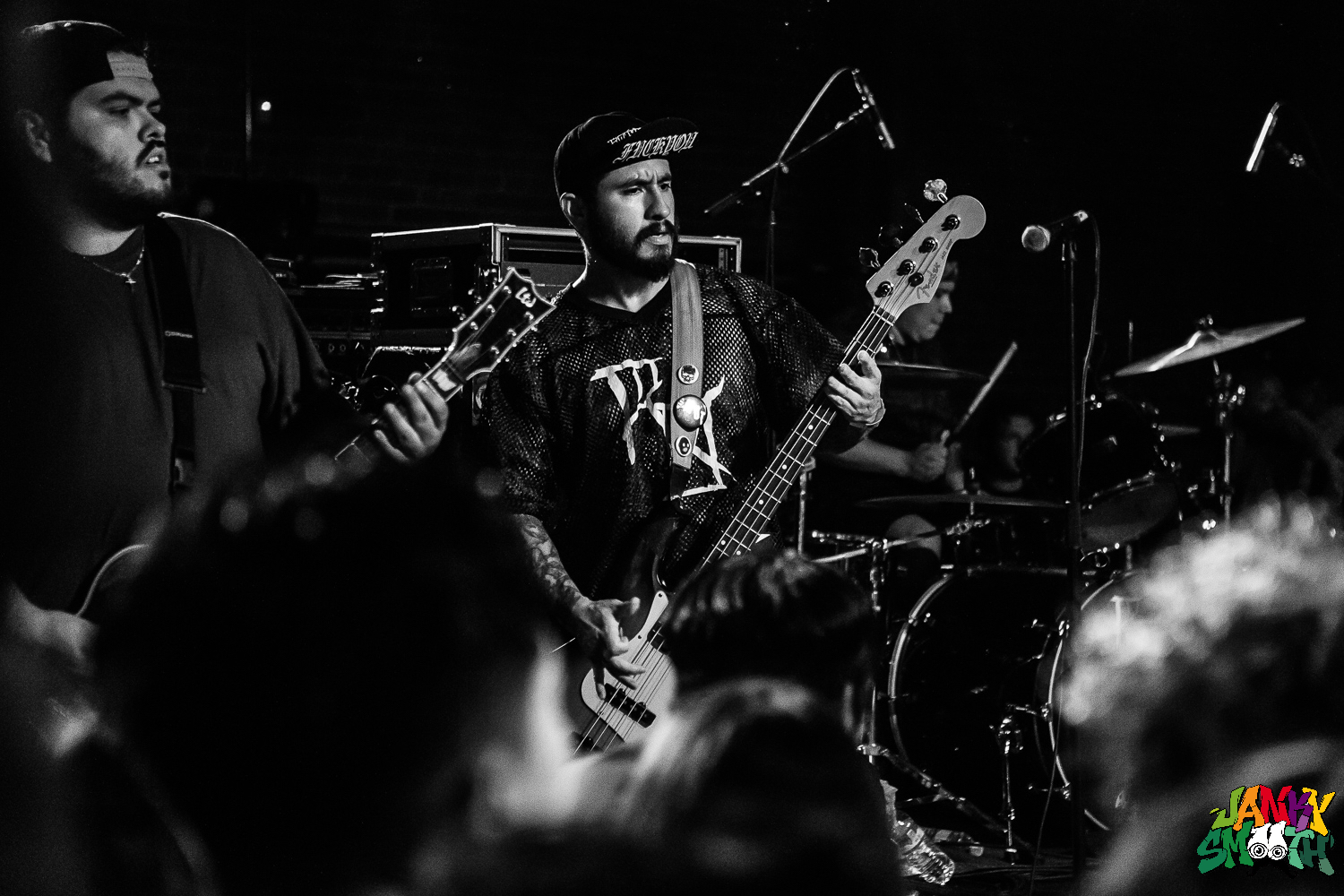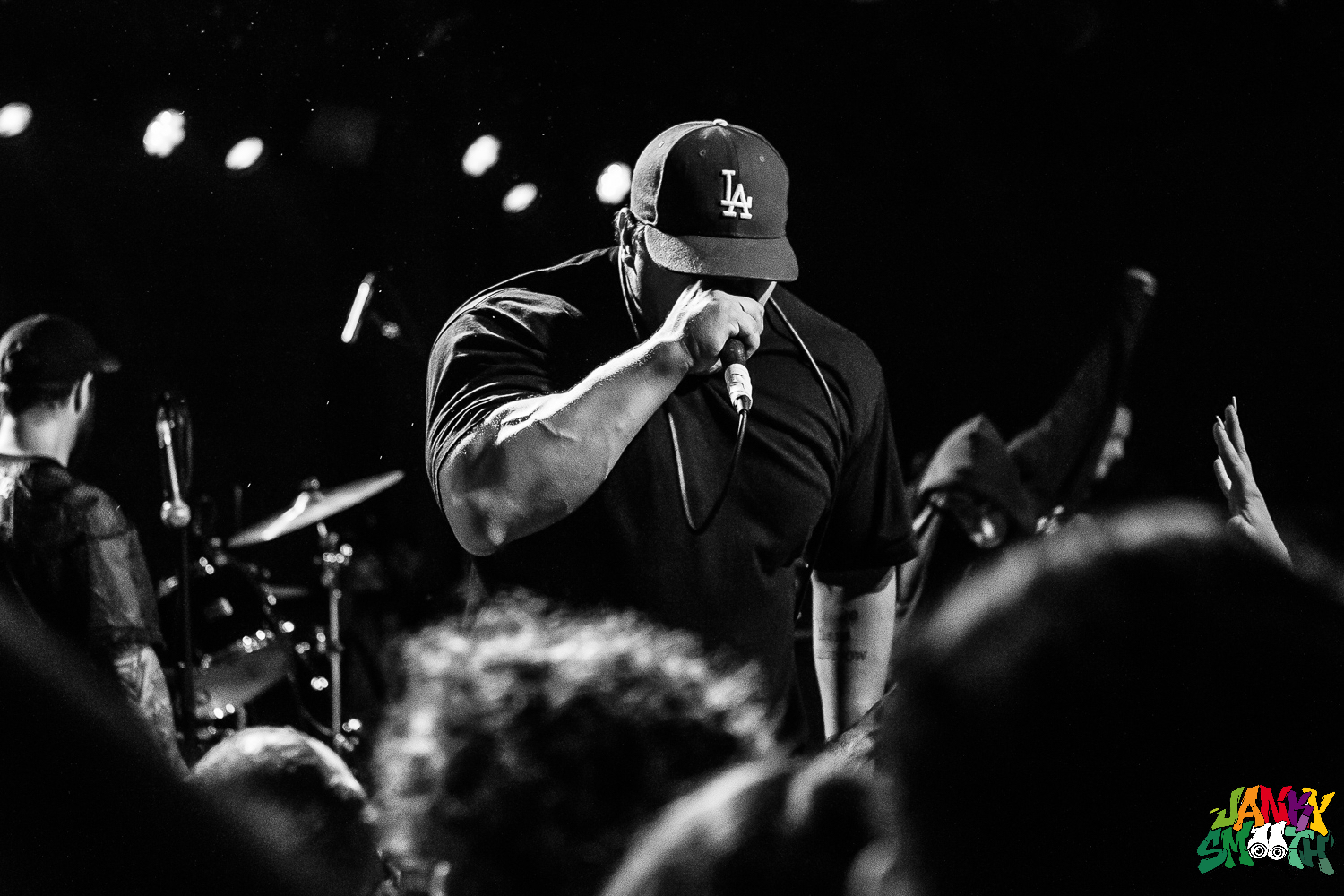 This was my first time seeing Stick to Your Guns and because I wasn't active in hardcore during their most pronounced period of creating music, I assumed they had a bit more of an emo or Vans Warped Tour edge. How wrong I was. They were one of the hardest bands I've seen in a long time, with singer Jesse Barnett having such conviction in his words, using them as a weapon to vaporize all the bullshit he sees in society, like our inability to act in accordance to our beliefs and how badly we attempt to protect our egos. This was as true as hardcore can possibly get.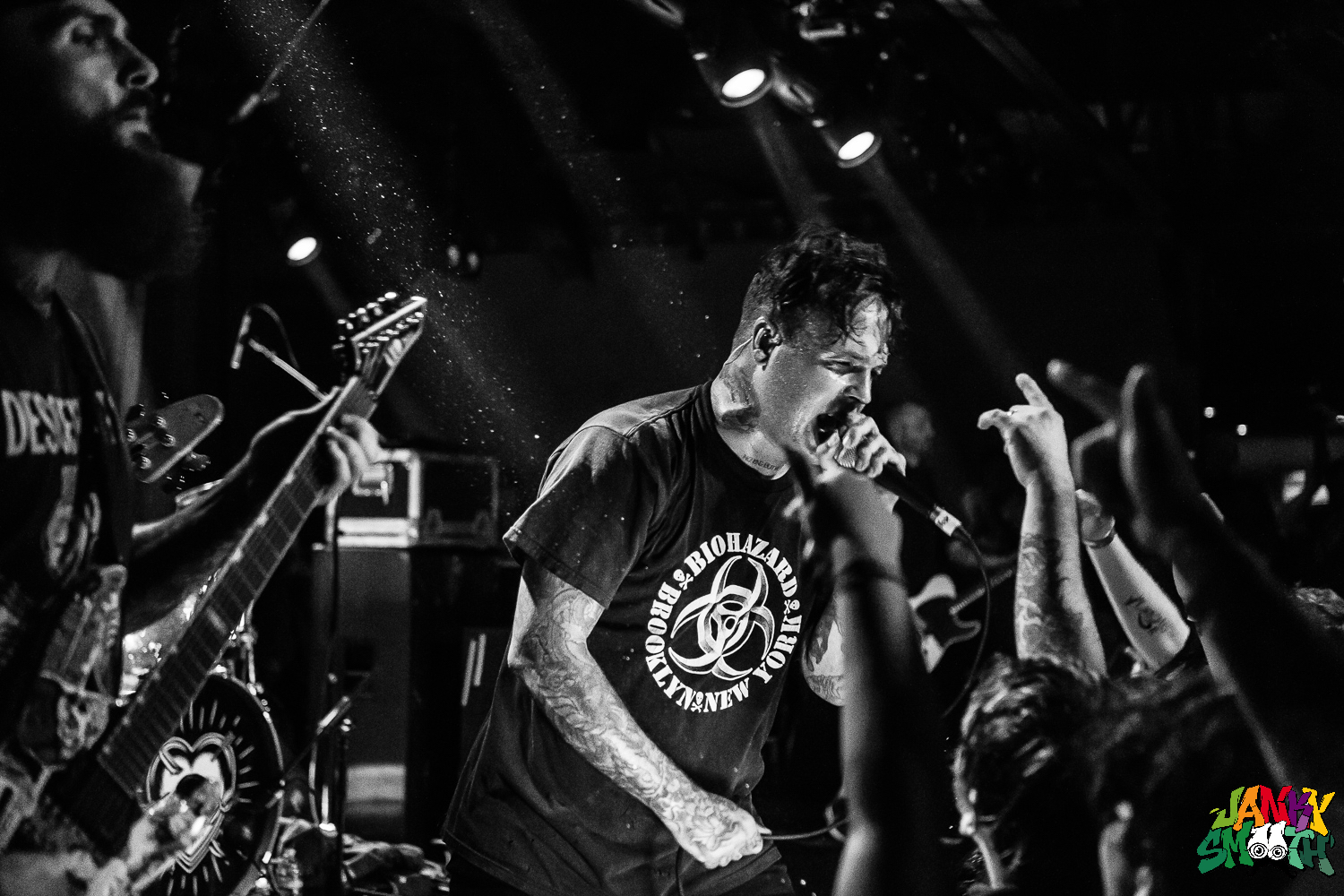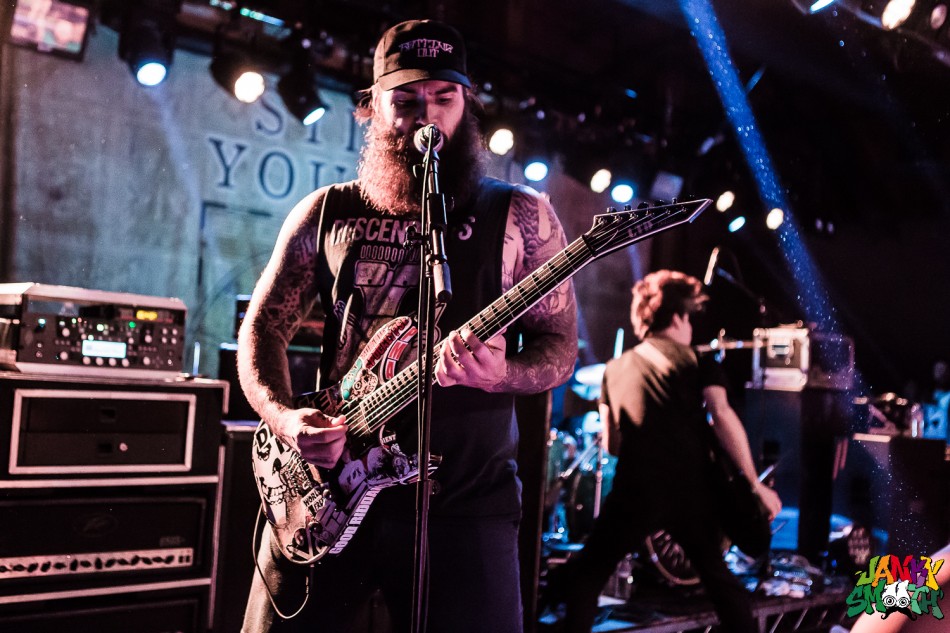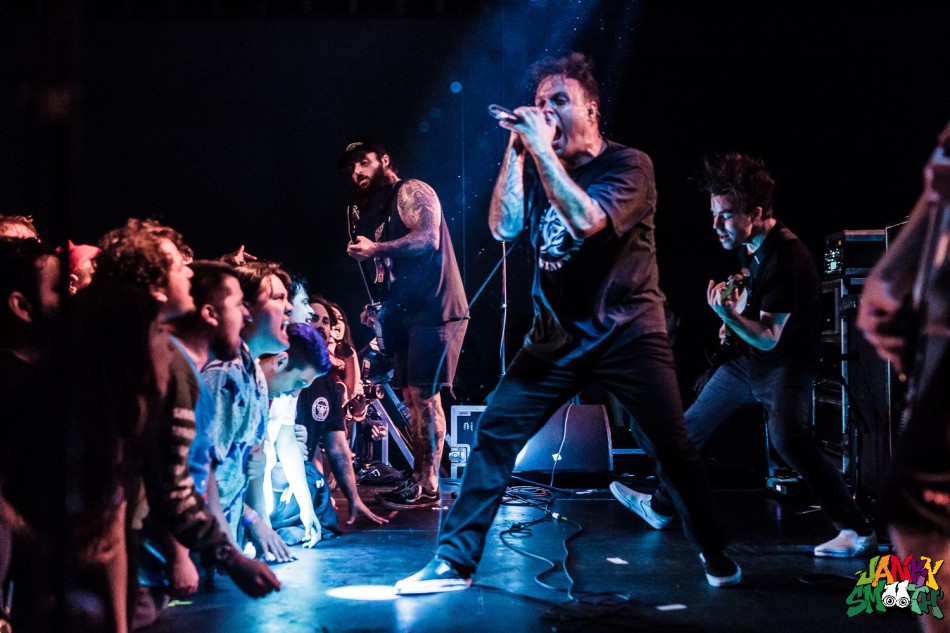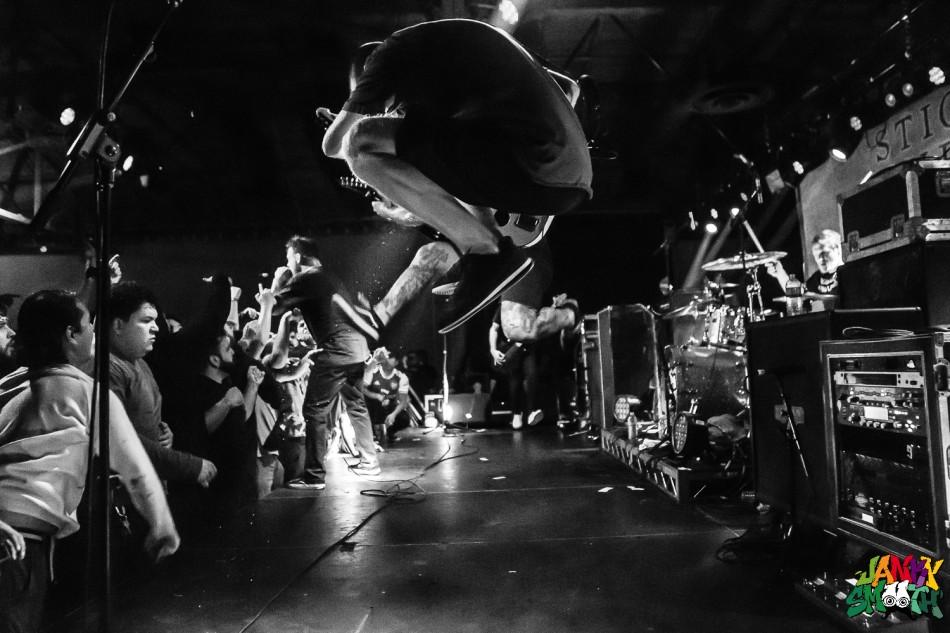 Never ones to forget their Southern roots, Knocked Loose were introduced by songs like "Wagon Wheel" and an Elvis Presley classic that gave them the proper footing to destroy all the sweetness of those sounds with the brutality of their latest album. The classics and the new shit had 1720 eating out the palms of their hands. The masses before them crushed each other with certain mad and lucky men and women finding pockets to squeeze through just so they could escape onto the stage then jump right back into the chaos. For so many shows, Knocked Loose had been playing to festivals with casual hardcore fans where a barrier separated the people from the band. Here though, there was nothing to separate the music from the madness, so inevitably the two became one. "A Different Shade of Blue" spread various shades of black and blue across the faces present at 1720, those that came to the dance to see or feel violence were marked in ways they won't ever unsee or unfeel.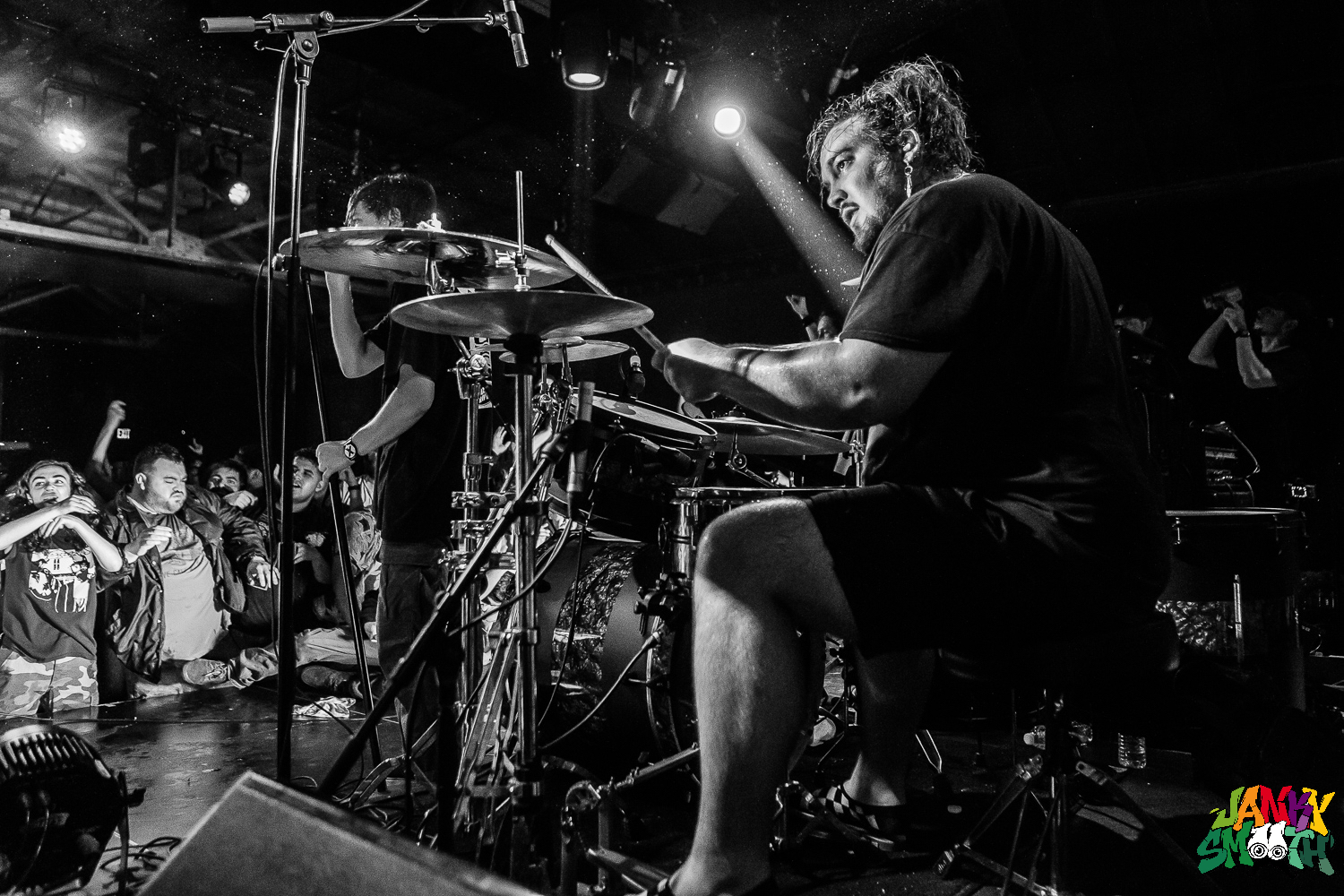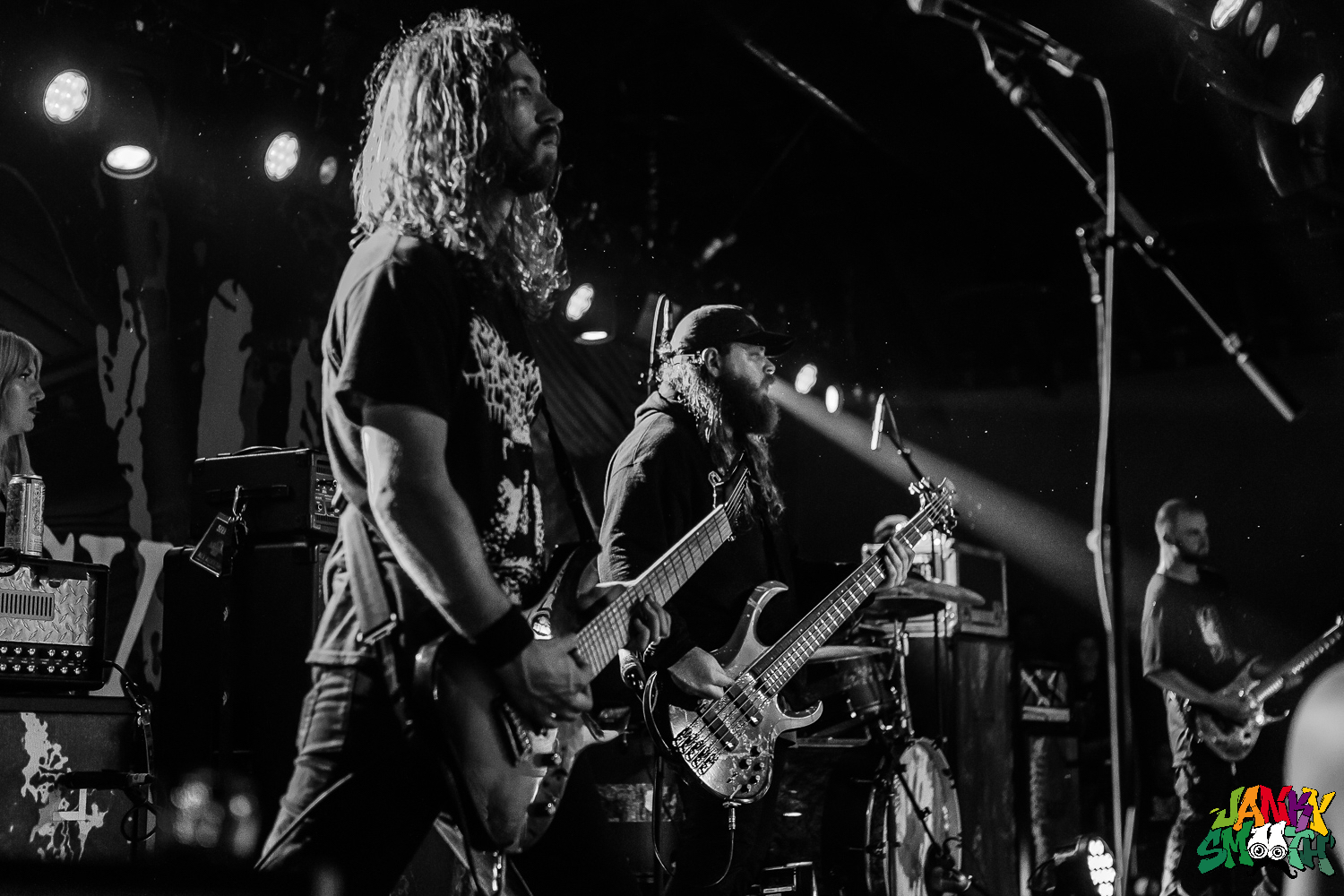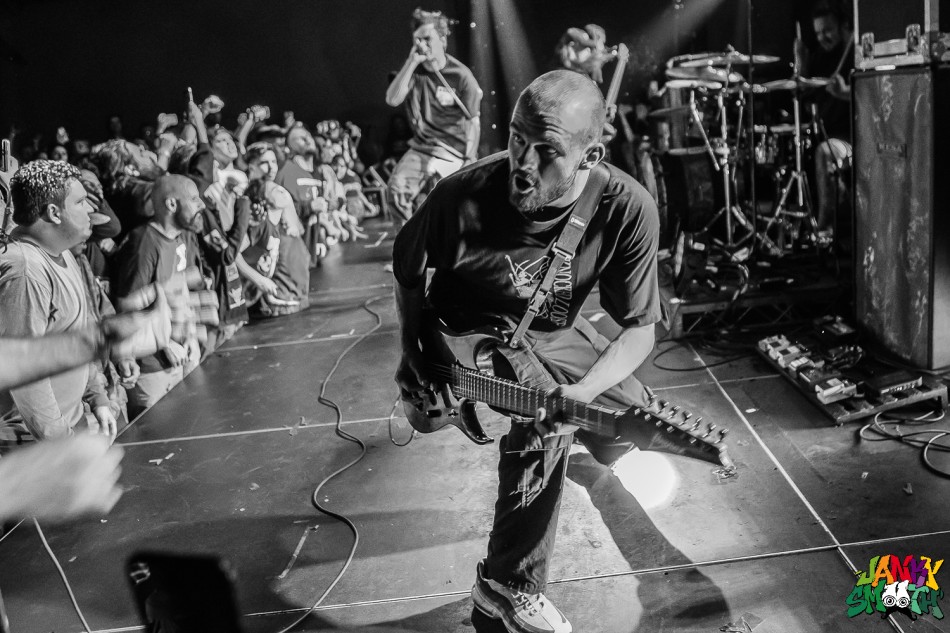 Words by: Robert Shepyer
Photos by: Veronika Reinert