Rock and Roll Shit Show: King Khan & BBQ Show at the Teragram Ballroom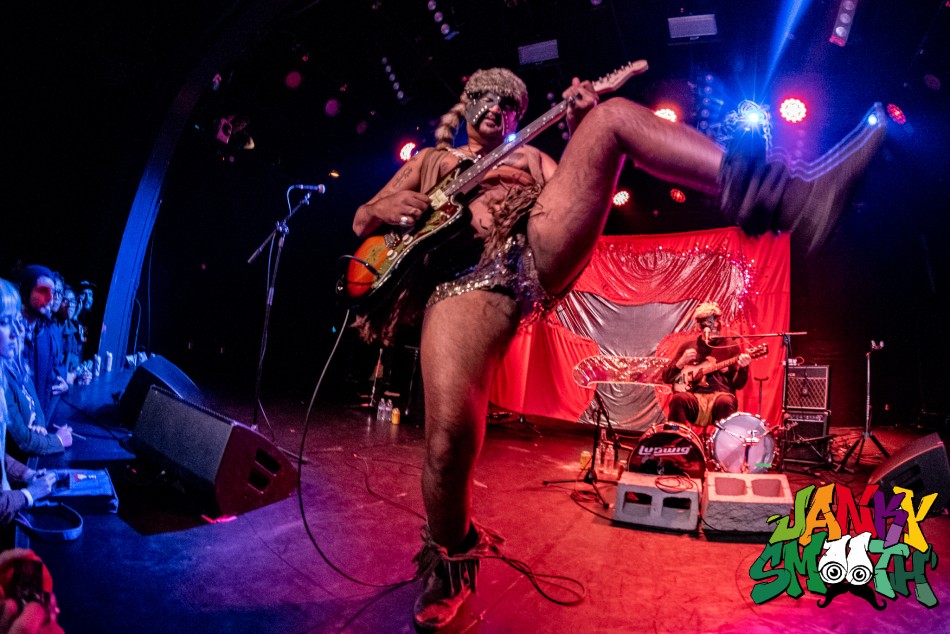 Rock and roll still reigns supreme as the wildest, most fun form of music you can make when you plug in an electric guitar. The father of so many subgenres, true rock and roll, in the vein of Chuck Berry and Little Richard, is the real punk rock. You realize this the moment King Khan and Mark Sultan start riffing away together. It's an old sound but it's more unchained and crazed than this younger generation knows how to tap into. A certain level of sloppiness heightens the experience, we want to see the artist let loose, even at the cost of professionalism.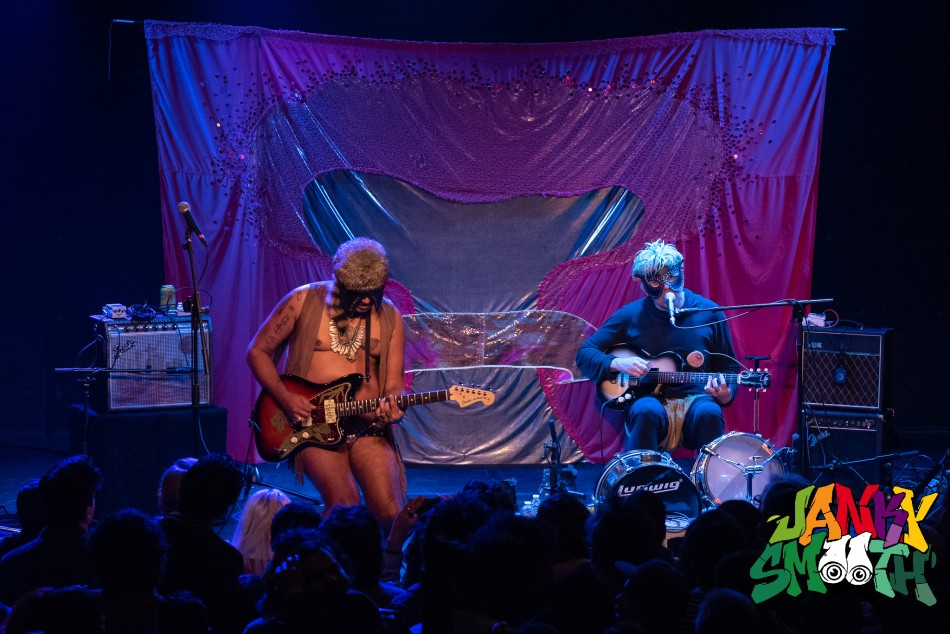 The show was presented by Cretin Hop, LA's resident rock and roll and garage dance night that takes place at the Short Stop every third Saturday of the month. This is the best place to dance, hear Don Bolles DJ, and meet fellow rockers. It's the closest thing So-Cal has to a Burger Boogaloo vibe.
The cretins were out in full force for the first band, Covina's The Night Times who were a rock and roll dream come true. Every member pushed themselves to their limit to conjure music that gave the audience a slice of eternal youth to bite into. With guitars that exemplified technical masterhood and untouchable swagger, organs that resurrected rock and roll out of the grave, and a singer/bassist that had enough energy to play full force into the morning, this is a band everyone ought to know. So many legends would be proud to see the groundwork they laid at the birth of rock and roll was never forgotten by The Night Times.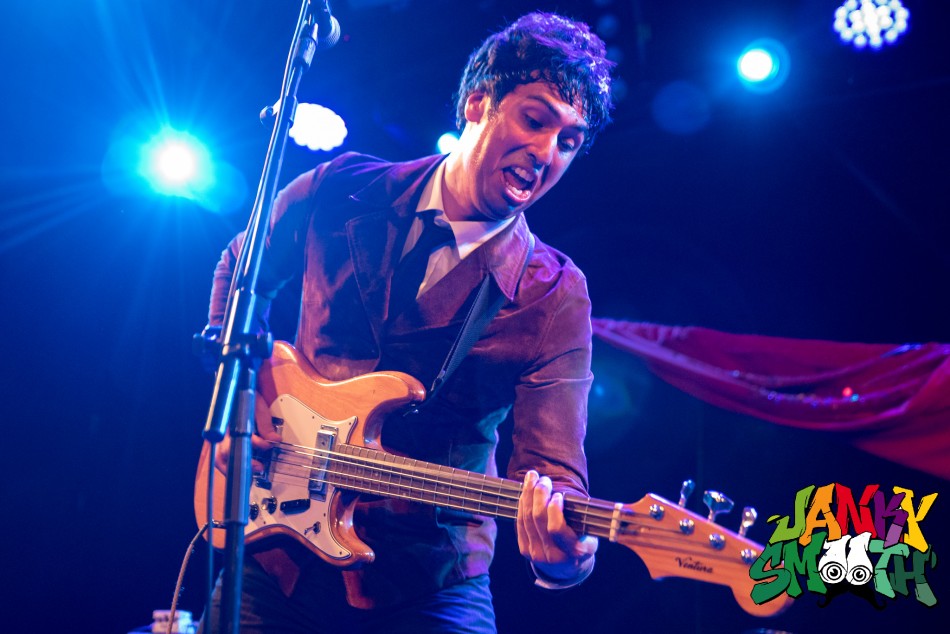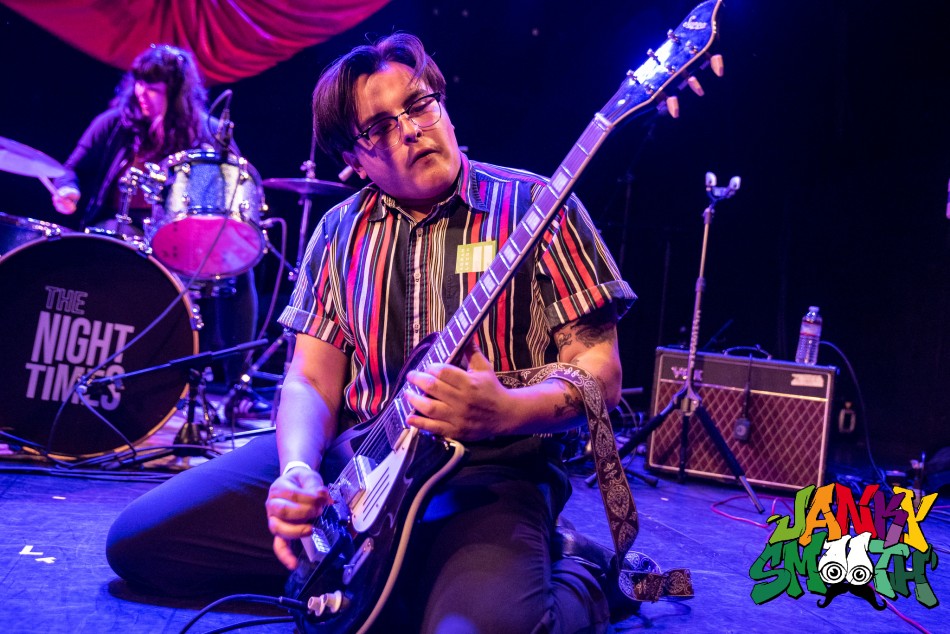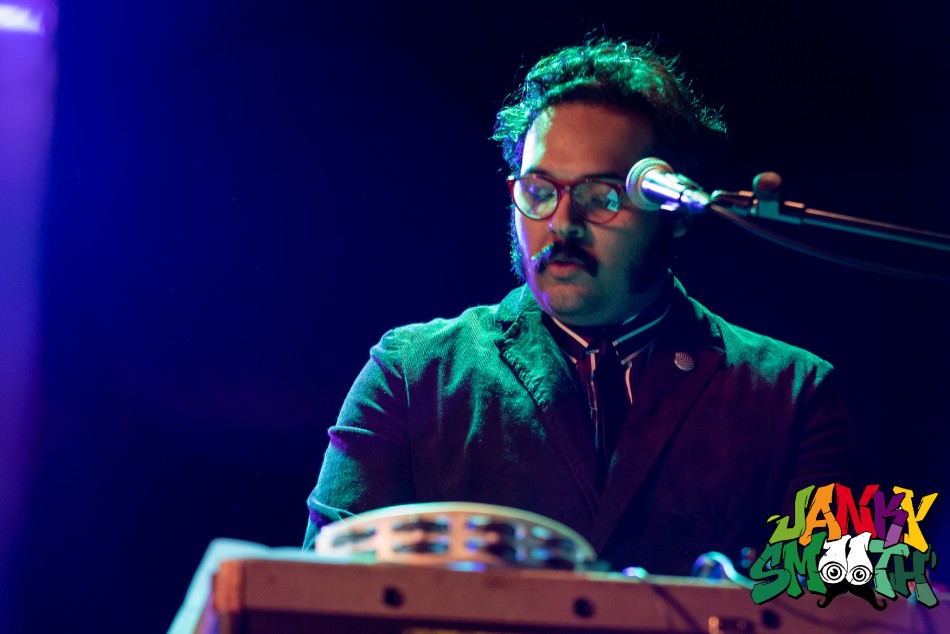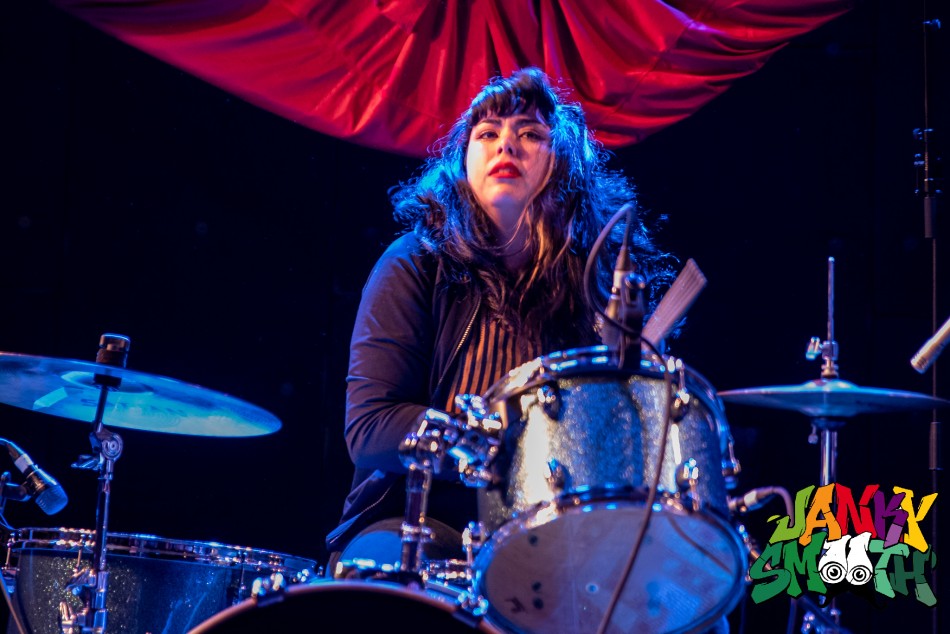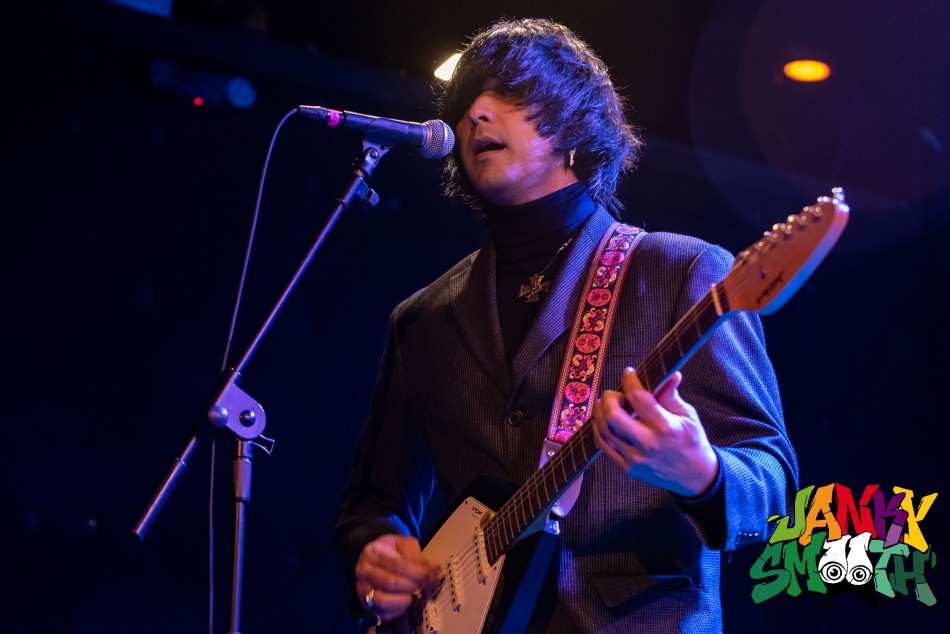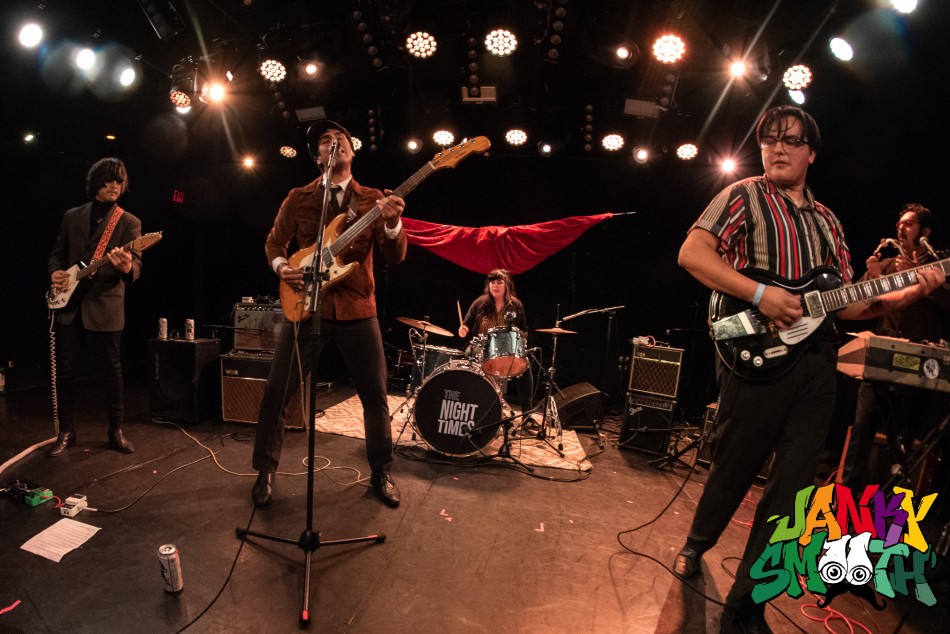 King Khan arrived dressed like something between a BDSM dom and a frontiersman. Khanny Appleseed. Meanwhile, Mark Sultan got behind the drums with his guitar, wearing a shirt with nipples exposed and baggy, diaper-like pants. They were hilarious from the moment they had the opportunity to speak. Their first song was dedicated to Chuck Berry's anus, which was perhaps the only anus he never caught on camera (referring to his notorious bathroom voyeurism). They immediately sent the Teragram Ballroom into a careless and lawless mood, where everyone dance and hopped. Speaking of anuses, throughout the night Khan asked us to clench ours. noting that it didn't matter and no one could know.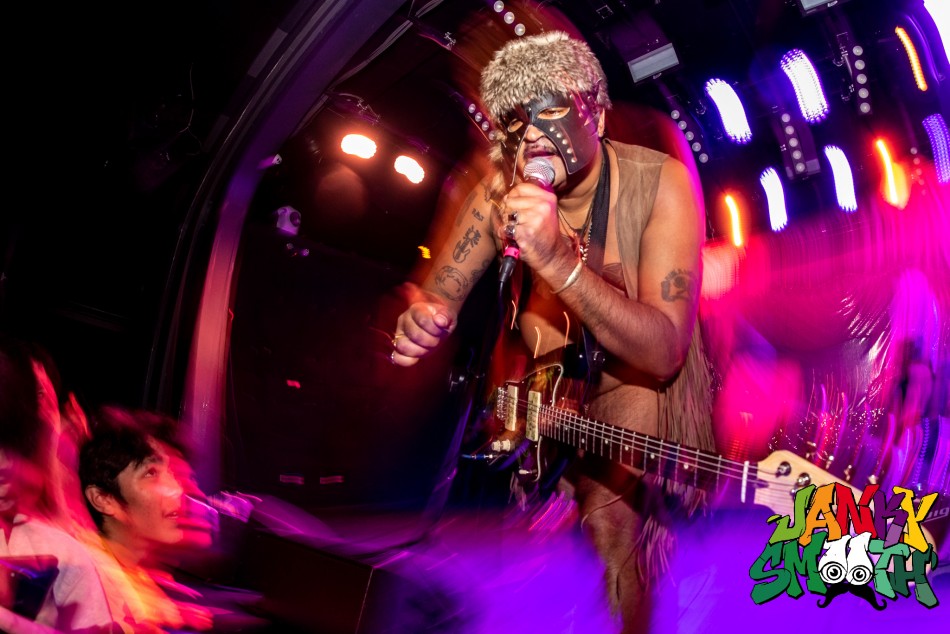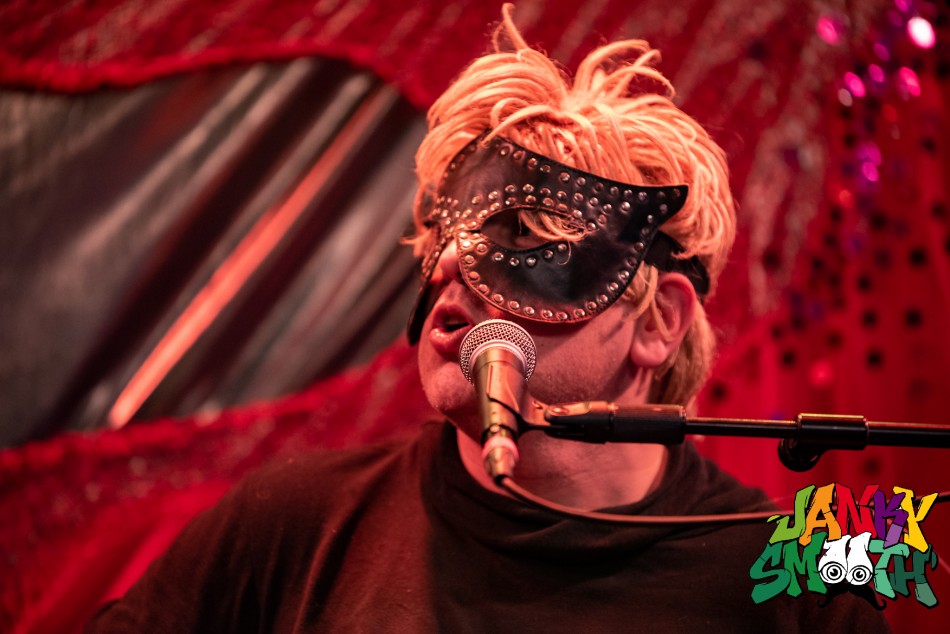 Within the first couple songs, technical issues plagued the band and Mark Sultan hilariously snapped at the sound guy. This made for a scene that paired well with the sort of troublemaker rock and roll they were playing but it was hard to tell if it was part of the act of they were actually pissed. The sound problems persisted and Mark jokingly accused the sound guy of being a racist and sabotaging their set. King Khan then informed us that in Canada they didn't have racism but believed in black power in its stead. Any technical difficulties during the show were overshadowed by how much fun everyone was having and how truly rad the music was.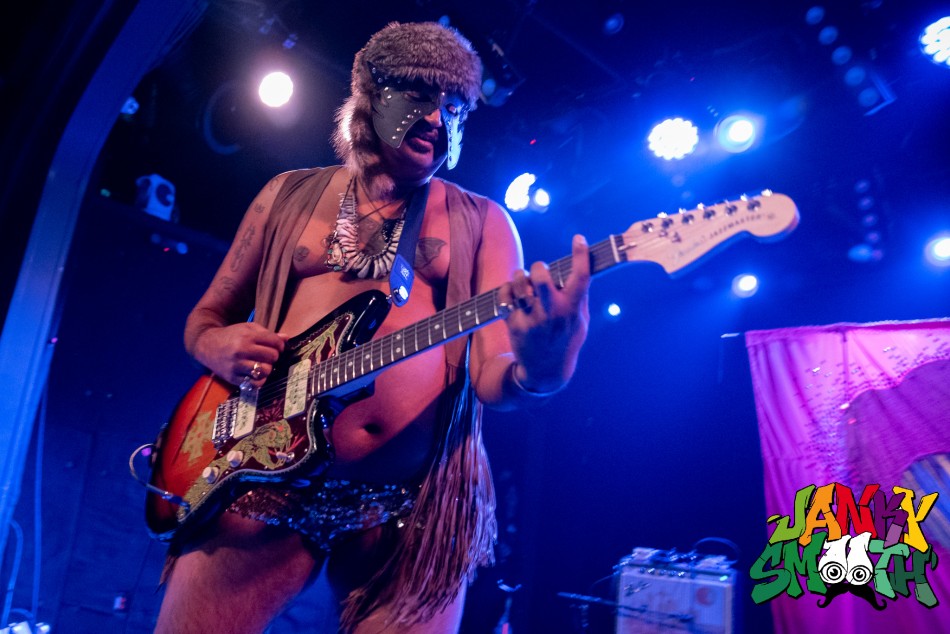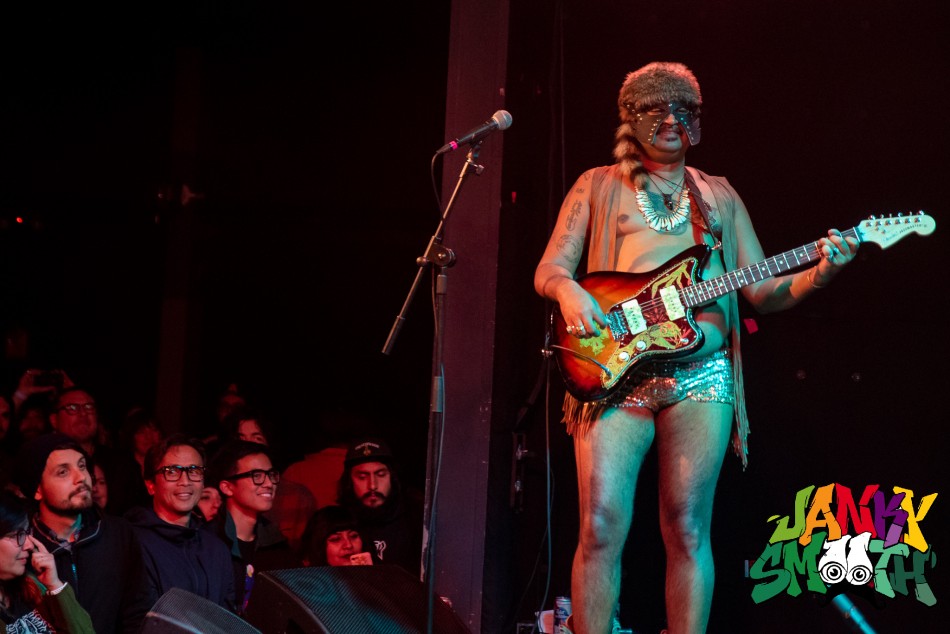 Throughout the set, King Khan was taking swigs from a bottle of tequila and you could see Mark Sultan growing increasingly impatient with Khan's looseness with the drink. Then once they both took a hit from a fan's joint, Khan was sent a bit over the edge and made a mistake during a song that made Mark Sultan throws his hands in the air and leave the stage, telling everyone to enjoy Khan.
King Khan made the most of it, playing a cover of Johnny Thunders' "You Can't Put Your Arms Around a Memory" and for an encore, inviting fans on stage to sing punk songs which they were all terrible at. Many hopes of having musical careers were dashed that night. The set ended on a whimper not a bang but still in unpredictable fashion that touched the nerve of what rock and roll truly is.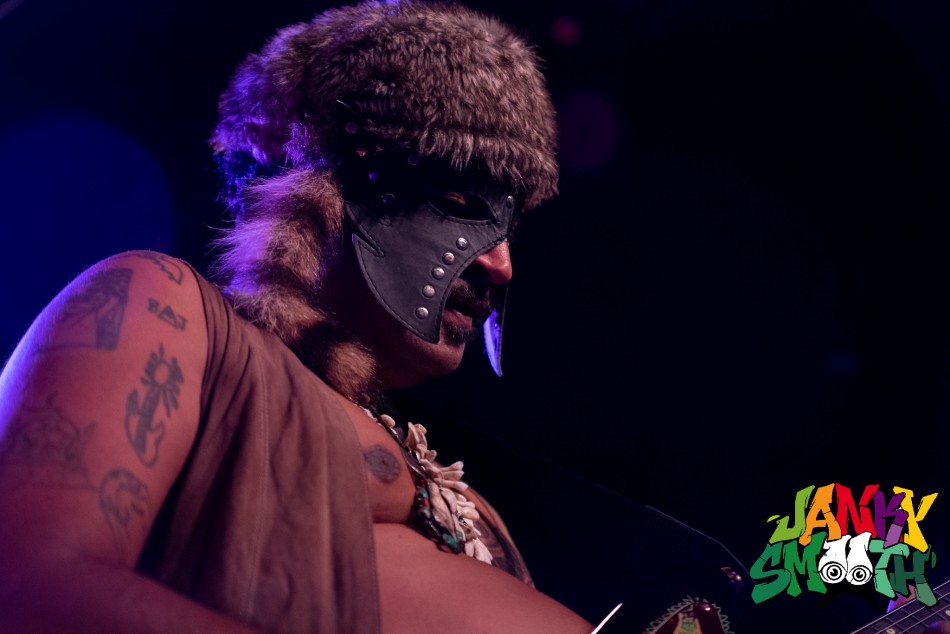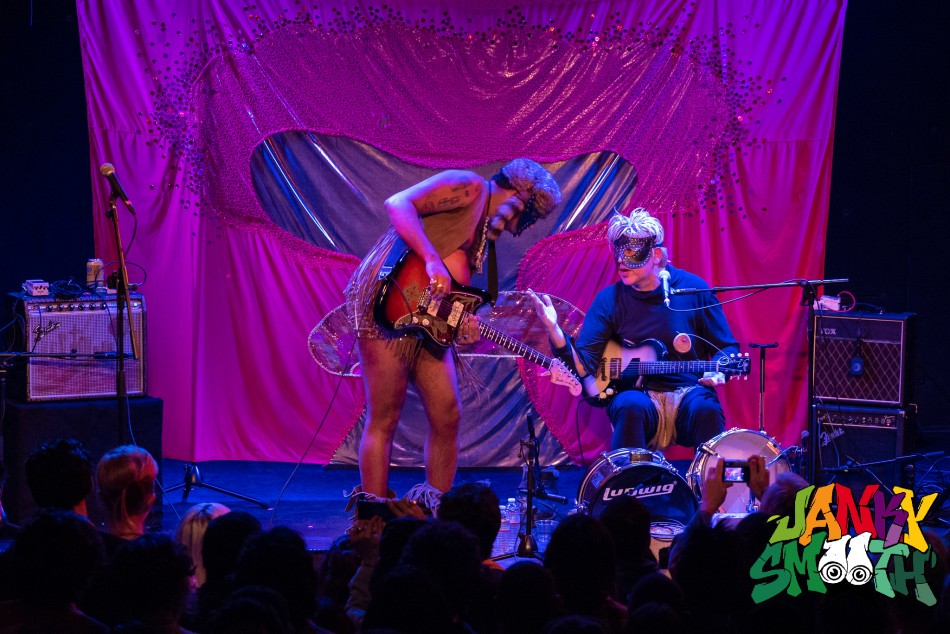 The duo of King Khan and Mark Sultan can't help but be cool, their mistakes and drama just make their concerts that much more rock and roll.
Words by: Rob Shepyer
Photos by: Albert Licano