King Khan and The Shrines Bring Fans to Their Knees at Echoplex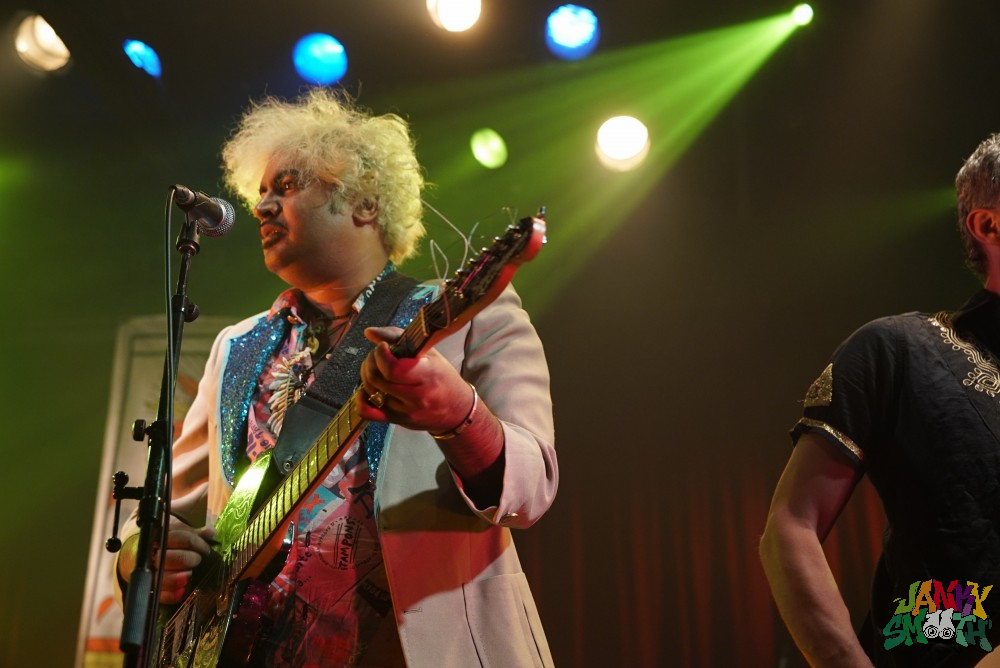 Have you ever seen an overweight Canadian/East Indian, with bleach blonde hair, screaming into a microphone about how he wants to be a girl and how he don't regret a thing?  I have, last night at The Echoplex. And it was good.  The King…King Khan…King Khan & The Shrines.  It was great to see the larger than life performance of Khan performing with The Shrines. Khan has been touring in support of King Khan and the BBQ Show and their record, Bad News Boys since the genius LP was released in 2015.  And while the minimal nature of the Khan/Mark Sultan duo has captivated fans over the past year, the over the top gospel-funkiness of Khan being backed by the Shrines is it's very own beast that needs to feed, every so often.
I got to the show late and was able to catch a bit of the weirdest band, Giorgio Murderer, who absolutely killed it with their throbbing, melodic distortion blasting through the speakers like Man or Astro Man.
I waited with my girlfriend in anticipation for the main event.  King Khan did not disappoint. His ten-piece band, complete with sequins and capes, and all sorts of tomfoolery, were fit for a king.
Everyone was having such a good time and it came through in their music. The crowd was going wild, and I had the unique pleasure of watching someone witness King Khan for the very first time, as she danced and fell in love with his hairy butt and penis bulge.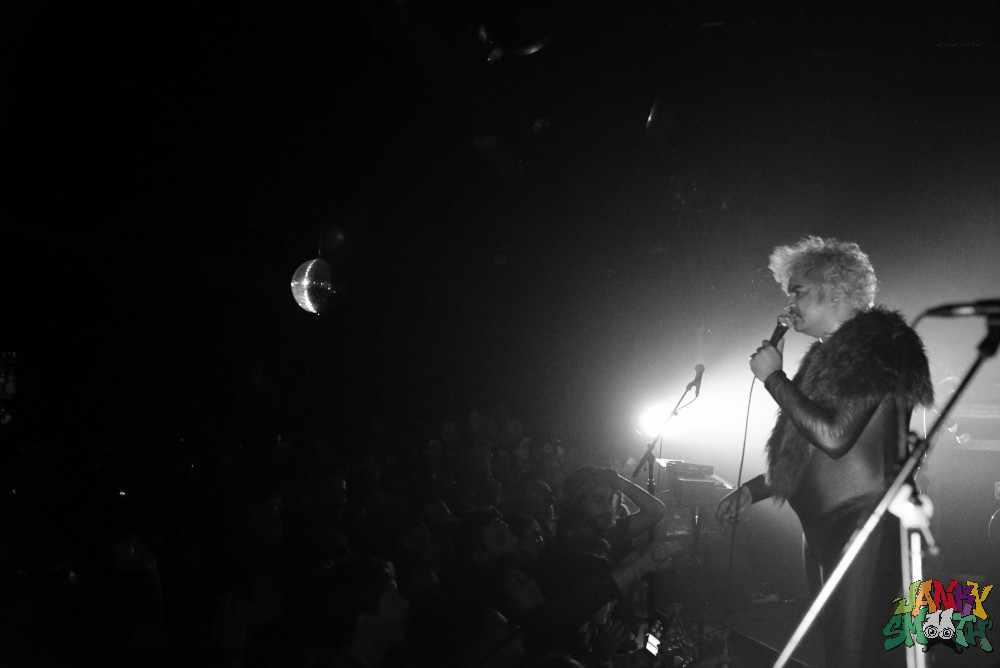 No, really… it's the music, it's all about the music.
King Khan's hypnotic stage presence commanded an entire crowd down on their knees, as he screamed into the microphone that we would climax together, and that's exactly what the crowd did.
King Khan & The Shrines epitomize true showmanship. Do yourself a favor and catch them if you can.
Words and Photo: Todd Anderson
[Not a valid template]