Music Video Premiere: Kali Kazoo Band's "Take A Dive"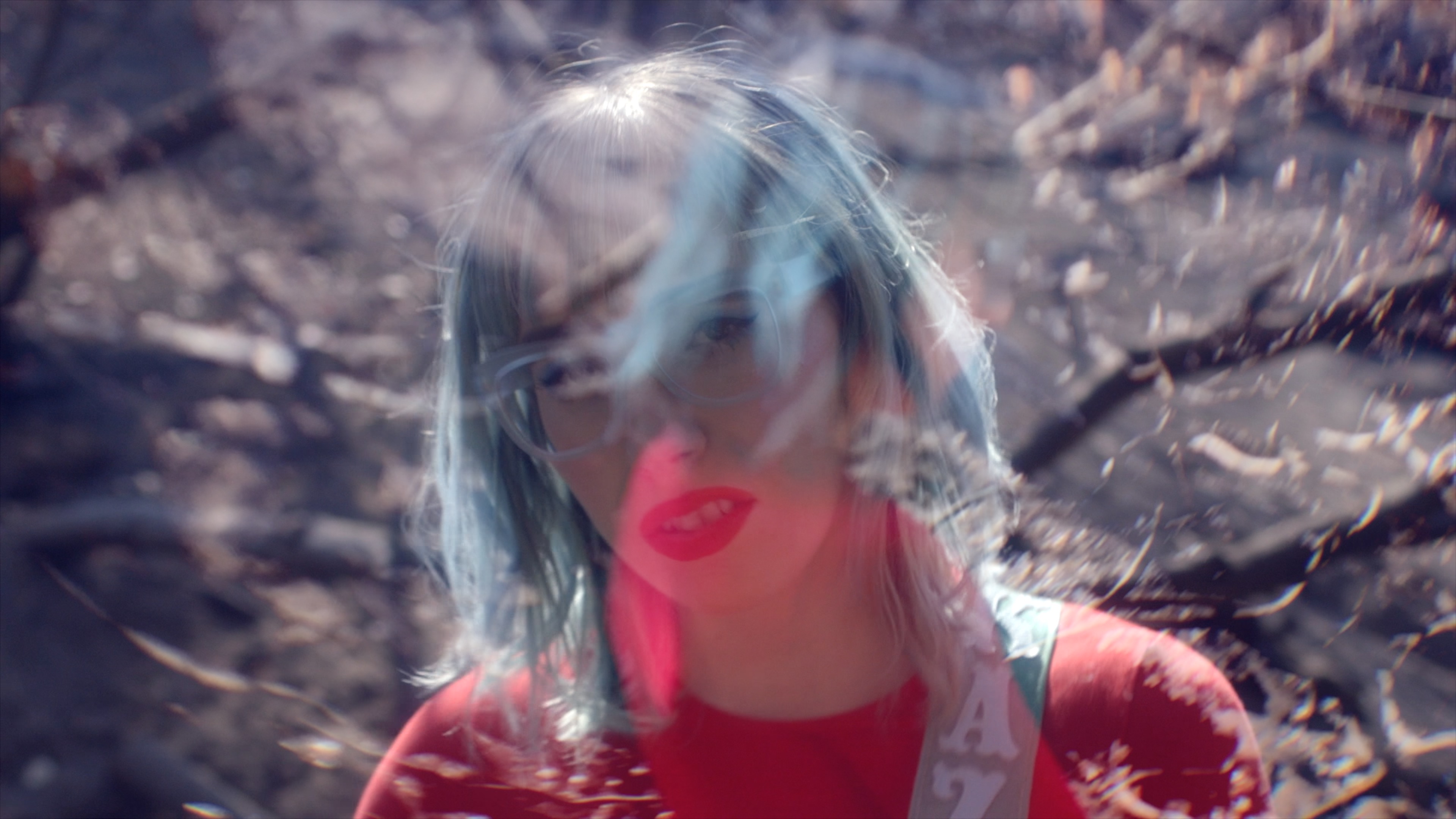 Sleater-Kinney, Bikini Kill, step to the side, there's a new voice bringing the sweet sounds of alternative rock and she's a turquoise haired animator and brilliant songwriter from El Segundo, California. Kali Kazoo band's latest single and music video, "Take a Dive", give us a glimpse into the mind of Kali Kazoo. The video, directed by Ben Pluimer, uses strong splashes of vibrant color and sun-kissed imagery to bring a psychedelic element to the song and video. A forest full of ordinary people wearing cultists robes really brings out a central theme in Kali's work: uncovering the mythological in the banal. It's no wonder she's been compared to existentialist and insect king, Franz Kafka in the past. I suppose this is what one should expect when cartoonists pick up guitars.
Kali Kazoo band's third album Bleed Darker & Deeper Than The Sea Of Hell, produced by Toshi Kasai (Melvins, Tool), comes out today, May 14th and can be purchased here. The band's next Los Angeles show will be at Zebulon on July 1st.