Jaco Pastorius Doc Gets West Coast Premiere at The Ace Theater Los Angeles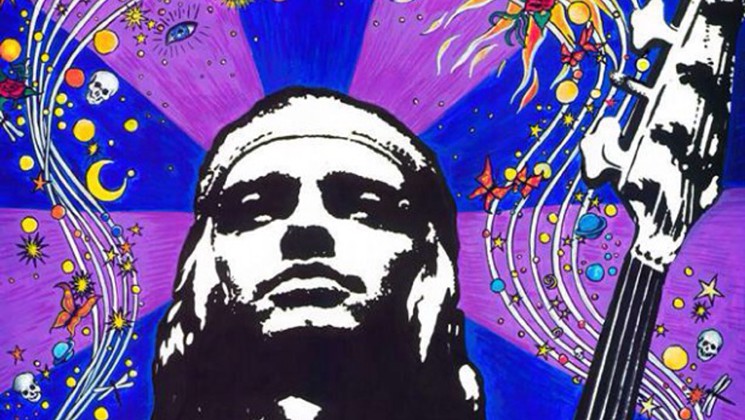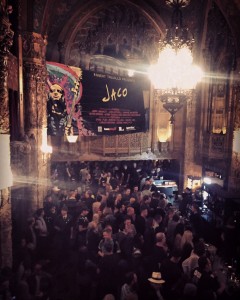 No matter how much you practice, you'll never, ever be able to play bass like Jaco Pastorius. Even if you break your thumbs to bend like Jaco's, you'll never be able to reach those notes because he pulled them from the sky. Jaco Pastorius was touched with a gift. A gift that can't be found under a Xmas tree. A gift that made him super human, as far as the bass guitar was concerned and fragile in the ways that being "different" exposes one's human frailty- drawing that fine line that is always associated with his type of genius. Sunday night at the opulent Ace Theater and Hotel in Downtown Los Angeles, the culmination of 6 years of filmmaking resulted in a packed house for a star-studded, west coast premiere of the film "Jaco". The theater was filled with legendary musicians, even as the AMA's were taking place up the street at The Microsoft Theater. Incredibly, even though Jaco Pastorius was nominated for two Grammy's for his self titled debut solo album in 1977, Pastorius never won an industry wide award. So, as One Direction was winning their Artist of the Year accolades only a few blocks away, producer and Metallica/Suicidal Tendencies bass player, Robert Trujillo was premiering one of the most interesting and engrossing music documentaries I have ever seen about a man who defines artistry in music.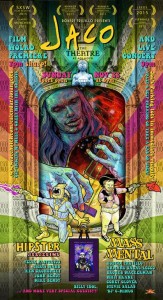 The film "Jaco" is the passion project by the film's producer, Robert Trujillo. Jaco is directed by Paul Marchond and Stephen Kijak and features an incredible abundance of vintage home video that spans his entire life, both personally and professionally. Jaco's childhood, the story of his ascension, as well as the senseless and tragic end to his extraordinary life are all explored in great detail by the people that were there. The evening included a screening of the Jaco documentary as well as live music jams, collaborations and tributes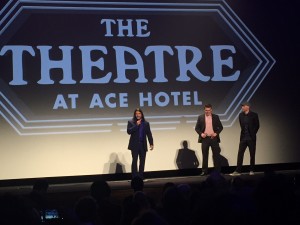 Fans and peers filtered into the Ace, stopping on the red carpet to get their photos taken. Flea, bass player for Red Hot Chili Peppers and modern day AmBASSador introduced Robert Trujillo, Jaco's eldest son, John and director, Paul Marchand. Trujillo recalled seeing Jaco in concert in 1979 at The Santa Monica Civic Auditorium and how that moment changed his life forever. He talked about the 6 year process that it took to get to this moment and before long, the 110 minute move began and had everyone riveted to their seat and engaged to the extraordinary story of Jaco Pastorius. The film included contributions from Joni Mitchell, Carlos Santana, Sting, Flea, Herbie Hancock, Geddy Lee, Wayne Shorter and Bootsy Collins, as well as friends and other members of Weather Report.
The party continued after the screening with performances by Trujillo's band Mass Mental and Felix Pastorius' band, Hipster Assassins. The jams included guests such as Billy Idol, Corey Glover, Flea and others.

There are few things that rock and roll and jazz can agree on but Jaco Pastorius is one of them. I first discovered Jaco Pastorius as I was delving into Primus (Les Claypool) and Fishbone (Norwood Fisher) in the early 90's. I remember commenting to a friend that those bands had "lead bassists" instead of lead guitarists and he asked if I had ever heard of Jaco Pastorius. Shortly after that conversation, I slapped Weather Report's, Heavy Weather cassette into my stereo and I just sat there with my jaw dropped to the floor, listening, completely confounded by sounds and rhythms I had never heard before. Jaco Pastorius came along and changed the way the bass was played, listened to and regarded, not just by discerning ears but by anyone who has heard him play. This film is a fitting tribute to his legacy and taught me so much I didn't know about the life and death of Jaco Pastorius. Robert Trujillo assigned himself the monumental task of documenting Jaco's legacy and without a doubt, he delivered a timeless classic.
Jaco saw it's worldwide premiere at SXSW and was the official movie of Record Store Day 2014. Jaco has been screened and earned awards at major international festivals, including the 21st Athens International Film Festival, where it received the "Golden Athena" prize for "Best Film (Music & Film)" and the first ever Asbury Park Music in Film Festival, taking home the inaugural "Foundations" award. Other festivals include Filmfest München and the Montreal International Jazz Festival.
Jaco will be available for mass consumption starting on Friday, November 27th. That same day will also see the film's official DVD/Blu-ray release – in association with Record Store Day and Black Friday 2015 – as well as the long anticipated JACO: ORIGINAL SOUNDTRACK, Sony/Legacy's official musical companion to the film. JACO will be available on the iTunes Store from December 1st.

jacothefilm.com
twitter.com/JACOFilm
www.facebook.com/jacodocumentary