Friends & Fans Pack Isaac Rother Release Party at Cretin Hop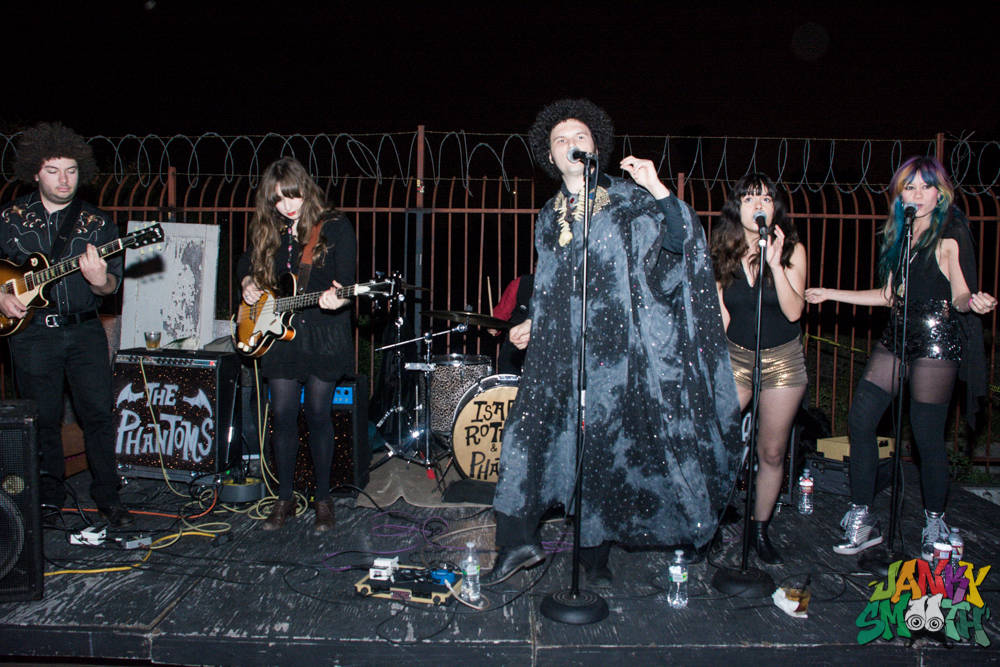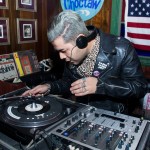 There are very few respectable Rock N' Roll nights in LA these days. I'm not talking about just booked bands, playing around town but a nightly, weekly or monthly party dedicated to the devils music.  One of the few good nights out there goes by the name of Cretin Hop at Footsie's in Highland Park. The night is thrown by Roger Mars on the third Saturday of every month. Roger Mars DJ's the night along with his partner in crime, Telegram Sam. They spin tunes from Del Shannon, Nancy Sinatra, The cramps, and The Ramones, to name just a few.  You get the picture.   Pretty much any Rock N' Roll from the 60s and 70s is fair game. The party is filled with greasers and pin up type women as well as punks and mods. From time to time, Roger will book a band to play out back in the parking lot but due to recent noise complaints from neighbors, it has become more and more difficult to get away with live music. Lucky for us Isaac Rother and The Phantoms were approved to play their record release party at Cretin Hop.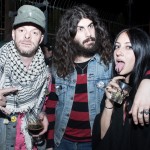 Footsies was a full house inside and out for the Isaac Rother E.P. Release. As usual, all the local LA artists came out to support Isaac Rother and the Phantoms. Some of these artists include The Shrine's front man Josh Landau, Elvis and Max Kuehn of FIDLAR, and Them Howling Bones members Pedro Torres and Mitch Micoley. The Phantoms went on at 10:30 pm to avoid issues with the neighbors. They shredded through a nice, 40 minute set. The one thing I love about Isaac Rother and The Phantoms, other than the two cuties on back up vocals, is Isaac's banter with the crowd. Almost sounding like a Rock N Roll auctioneer, he announced each song with such flare. Their set included songs such as One Ain't Enough, Hitman, and Heeby Jeebies, which is the single that the whole record release party was for. Isaac Rother and the Phantoms may be a relatively new band but I definitely see them gaining momentum. I look forward to seeing what lies ahead for this ghoulish band.
The great part about a show at a bar, rather than some fancy shmancy venue, is that the music doesn't stop at midnight and the drinks keep flowing. After Isaac Rother and The Phantoms finished their set, the back parking lot stayed open for people to continue drinking.  Inside the bar was too packed for the people outside to join. The regular Cretins had filled the entire bar in dance pairs and groups and left no room for those who attended the show. It was crazy how many people showed up that night. If you did manage to squeeze in and dance a bit you might be questioning whether or not you grew up in the right era. Great drink selections, great tunes, and the occasional great band. Cretin Hop is slowly blowing up, and hopefully articles like this won't fill those door too much. Make sure to catch Cretin Hop before lines start forming out the door!
Words and Photos: Taylor Wong