How To Dress Well in Gym Shorts and a Tank Top at The Sayers Club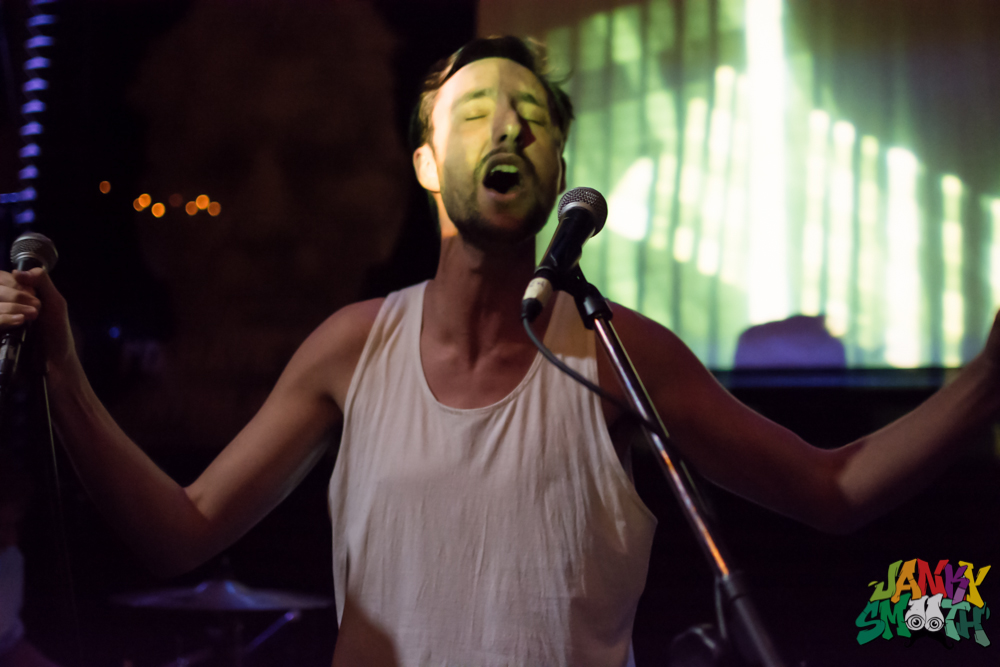 On Wednesday night, Red Bull Sound Select returned to the Sayers Club for a night of music with How To Dress Well. This is not the type of show Janky Smooth would usually cover but we are always interested in what Red Bull is doing on the music scene. Their 30 Days in LA impressed us so much that we make a concerted effort to check out what they are pushing and in this case, they booked How To Dress Well so they could show off their band SWIMM.
About half the bands on the Red Bull label and designated, "Sound Select" artists are worth paying attention to so I figured there would be about a 50/50 chance that I would see something good if I showed up for the opening band. I can't say that I'm a huge fan of How to Dress Well but at the same time, the namesake of singer/songwriter Tom Krell doesn't necessarily offend me either. All modern R & B should be held to the Frank Ocean litmus test and Tom Krell certainly is no Frank Ocean. I'm not a fan of Chris Brown R & B so as long as the How To Dress Well live show fell somewhere in between the two then I would be satisfied. I walked into the Sayers Club completely ambiguous about anything that was happening that night. I would let the live show speak for itself; Completely unbiased.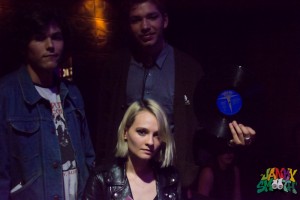 Red Bull Sound Select is good at touching the nerve of music in LA. They brought in Clementine Creevy from Cherry Glazerr to spin records for the night. I found myself wishing Cherry Glazerr was playing so that I could add some positive bias to the evening. Neutrality is so boring, sometimes.
Chris Hess of SWIMM took the stage and grabbed the mic. I got the sense that this was an important evening for him. He broke out into an a capella rendition of Divinyls, I Touch Myself. Undoubtedly, he wanted to make an indelible impression on the audience and let them see the quality of his voice and vibrato. Yes, Chris Hess can sing.
One thing is clear, SWIMM are jumping on the psych bandwagon. I don't know if they fit there but the band can definitely play and the songwriting shines through as unique and is composed of interesting layers and dynamics.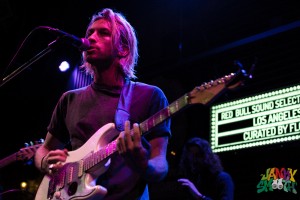 SWIMM released their first single on Soundcloud on the same day as the show. Instead of relying on the opinion of some music critic, you can stream and download the song, "Beverly Hells" below and decide for yourself.
It was time for Tom Krell and How To Dress Well to take the stage. I was a bit disappointed that Krell came out in sporty white shorts and a white tank top. I don't give a fuck about fashion but I feel like if you have a name like How To Dress Well, you should play the part in your live shows. I don't think the band name was meant to be ironic but given my complete and utter neutrality on this act, that was the first thing I thought of. How to Dress Well proceeded to put on a commanding live show, complete with a Cello and full band.
Krell showed on a number of occasions why he can't simply be placed in an R & B box and is admired by Indie enthusiasts. His use of two separate microphones to create sonic, vocal landscapes between a clean mic and heavily reverberated and delayed microphone showed a lot of creativity and competence on how to showcase the gift that was bestowed upon his vocal chords. Fresh from a trip to Tokyo, Krell seemed to relish and excel at bantering with the crowd in his native tongue. He talked about tacos and his upcoming show at the Observatory that would take place the following night. He smiled when talking about his most recent album "What is this Heart" and really seemed to enjoy the songs they played off that album like "Repeat Pleasures" that he gleefully described as "Really poppy". His fans seemed mesmerized the entire night.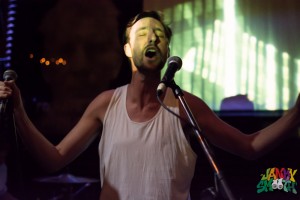 So, on the question of How To Dress Well, I remain neutral. It's not my cup of tea but seeing someone so talented rise to the occasion of a live show must garner my respect. I am much more interested in seeing what happens with the band SWIMM than following what happens with the career of Tom Krell but if anyone asks, How To Dress Well put on a great show.

Words: Danny Baraz
Photos: Taylor Wong