Illegal Civilization's Movie Motel at The Pink Motel for Red Bull Music Festival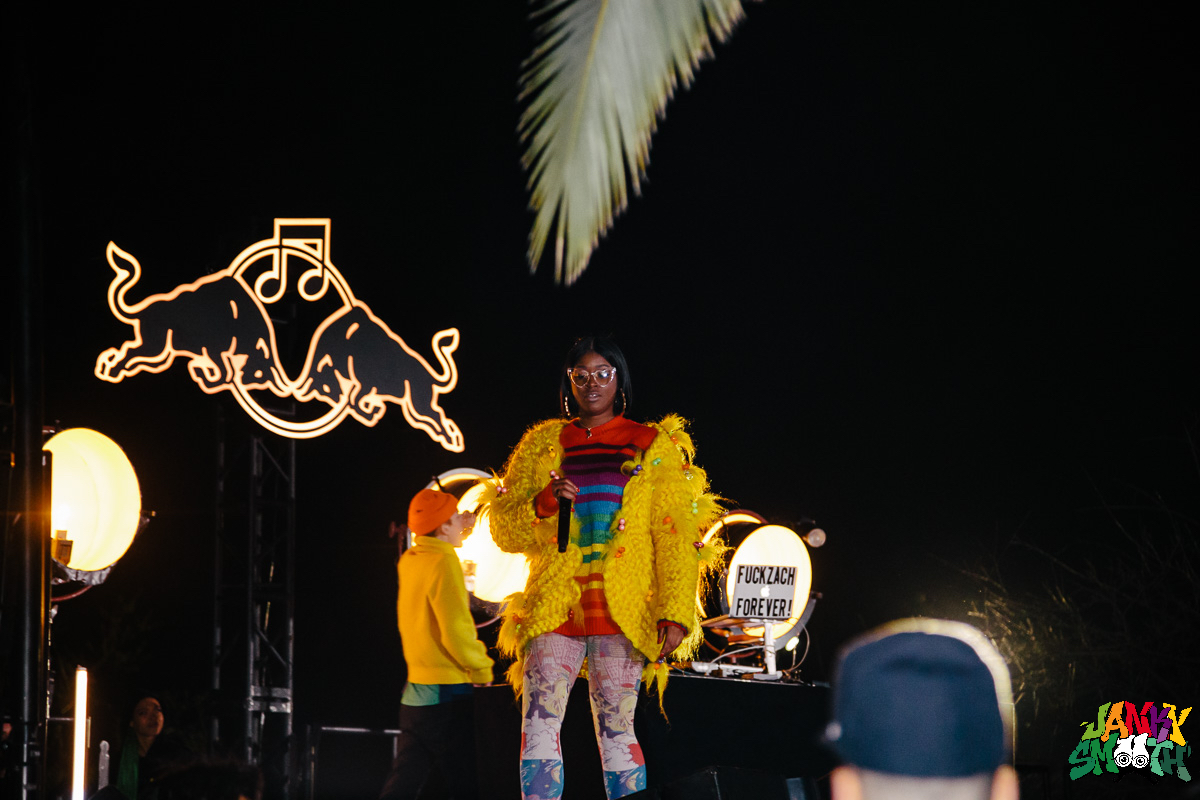 Whether you're into doo-wop or David Lynch, those with a taste for all things vintage and pink in Los Angeles, would see Sun Valley's treasured Pink Motel as perhaps the best untapped resource to host a music festival. Leave it to fashion and skateboarding collective Illegal Civilization to tap the vein first, hosting their "Movie Motel" there as part of the Red Bull music festival.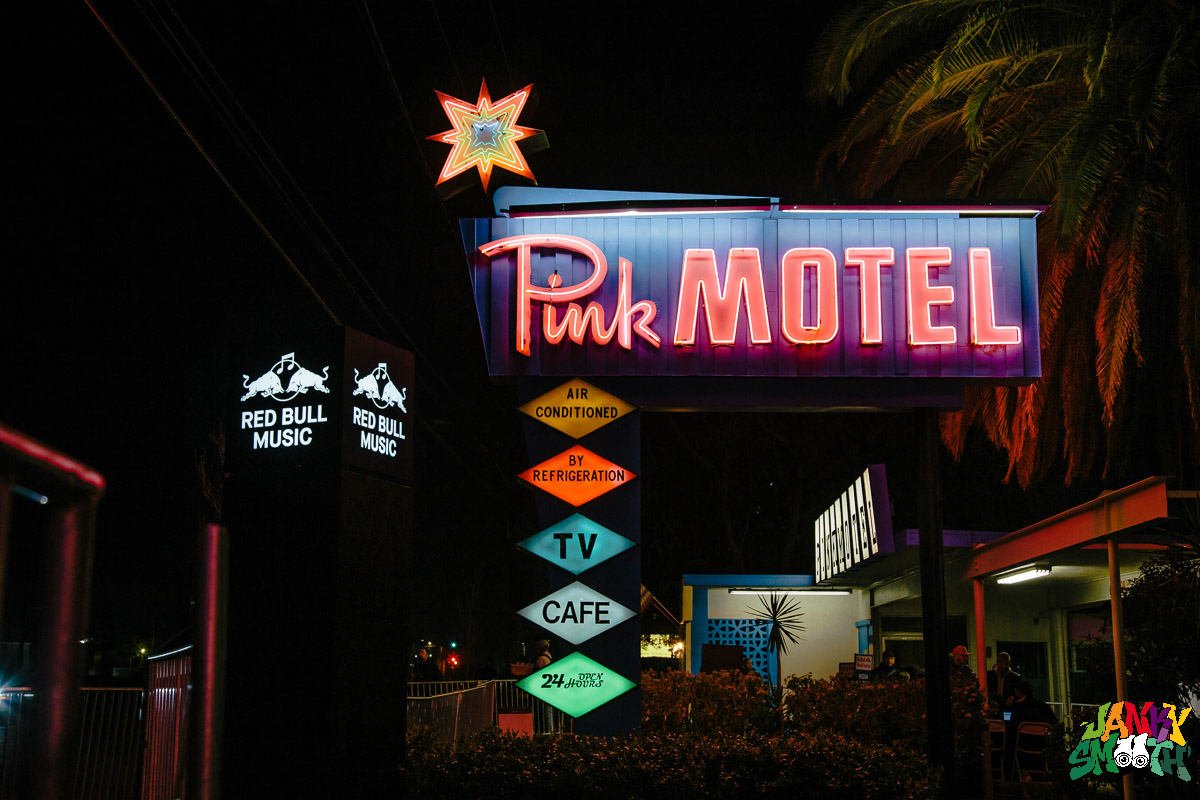 It was a cold evening that February night, two moons after Valentine's. By then the love had already faded away and in its place we needed entertainment to numb the pain and forget. Bright colors, pinks and neons abound, I arrived in Sun Valley, treading against the breeze toward a drained swimming pool.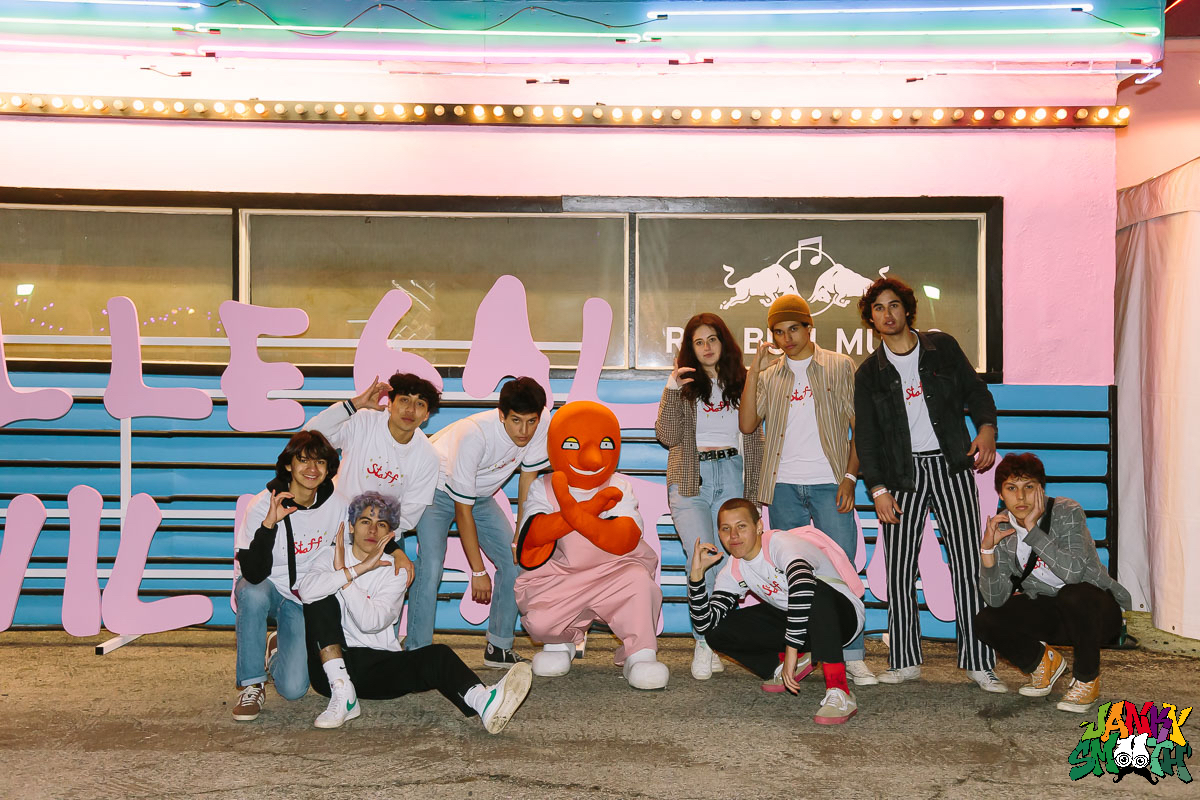 Having this vintage and historic motel fall into the hands of skaters could've proved to be a fatal mistake but none of this punk or hip hop would be here in the first place if we weren't frivolous. The music was one thing to see but guys and girls zooming through the pool on four wheels and breaking invisible waves as they stunted on every inch of that pool's lip was just as glorious an attraction.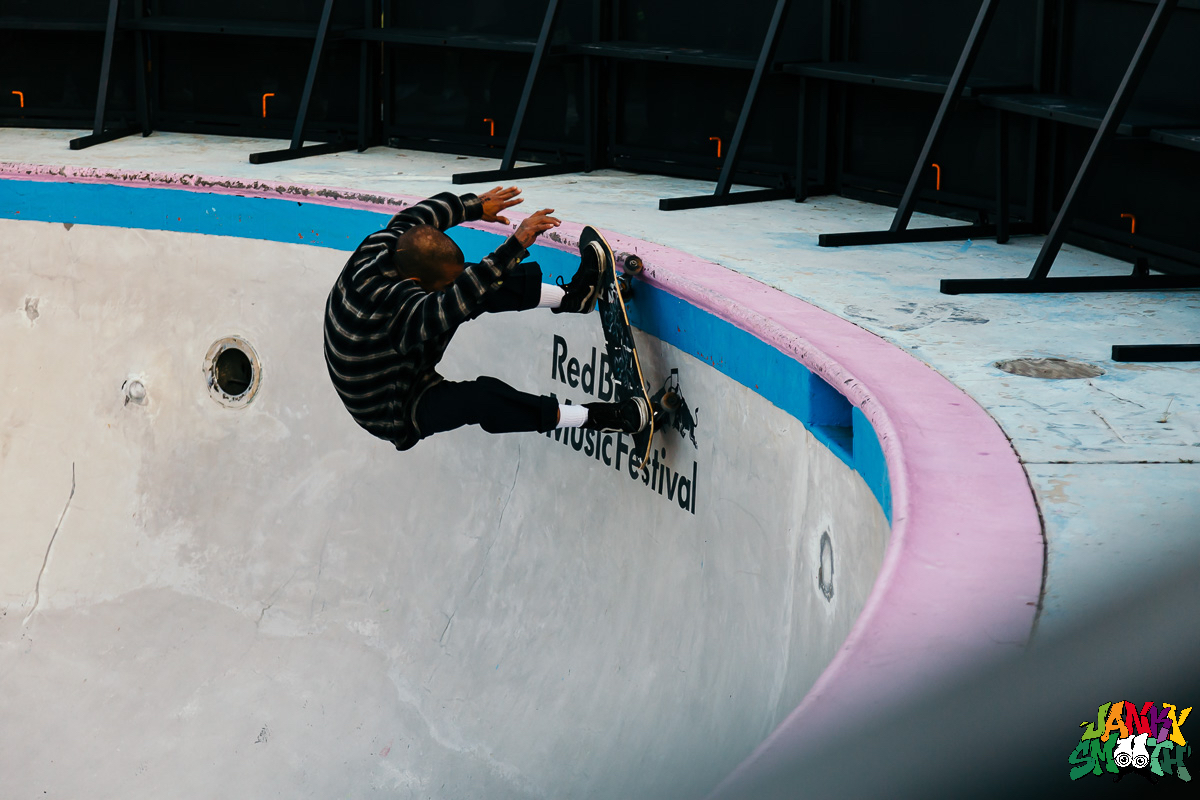 Meanwhile, the hip hop was getting this young and fashionable crowd on their toes with Rocket Da Goon and 1Take Jay, two young trappers that hit the stage back to back, cracking open this crank. 1Take Jay brought various fans on stage with him to dance in front of everyone making this event feel like a festival for the people by the people.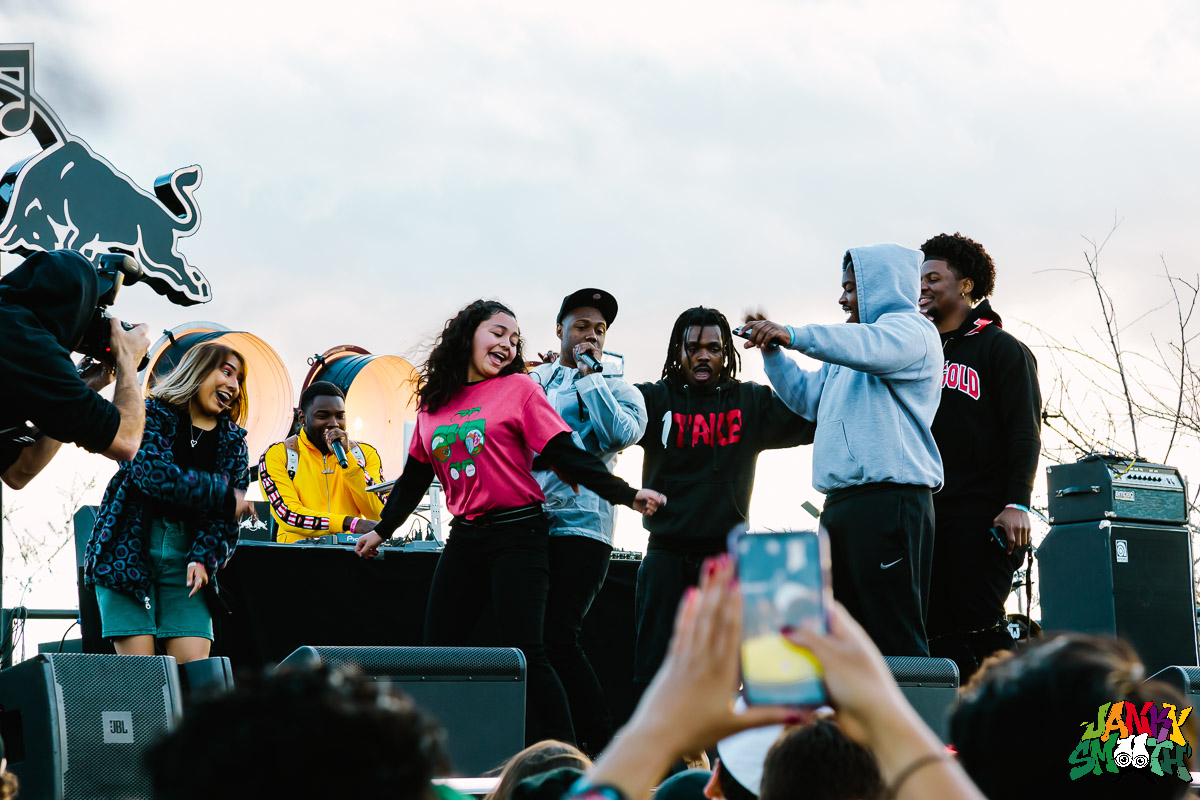 Following 1Take Jay's set, the reason I attended took the stage, and that was NYHC trio Show Me The Body. After coming off the heels of dropping a new single "Madonna Rocket" and with a new album in the works, I was hoping to see the band deliver the new shit in an evolved form. I got a glimpse of what I wanted, an idea of the direction the band would go, as well as that classic Show Me The Body energy that made them an electric and unstoppable force in underground hardcore. Having played festivals like Nature World Night Out in the past, Show Me The Body are perhaps the perfect punk act to pair with hip hop. They're rhythmic, their lyrics are spat out in a sort of Def Poetry style, and they represent the underground and the street instead of the kind of punk subject matter that hip hop heads might think are corny.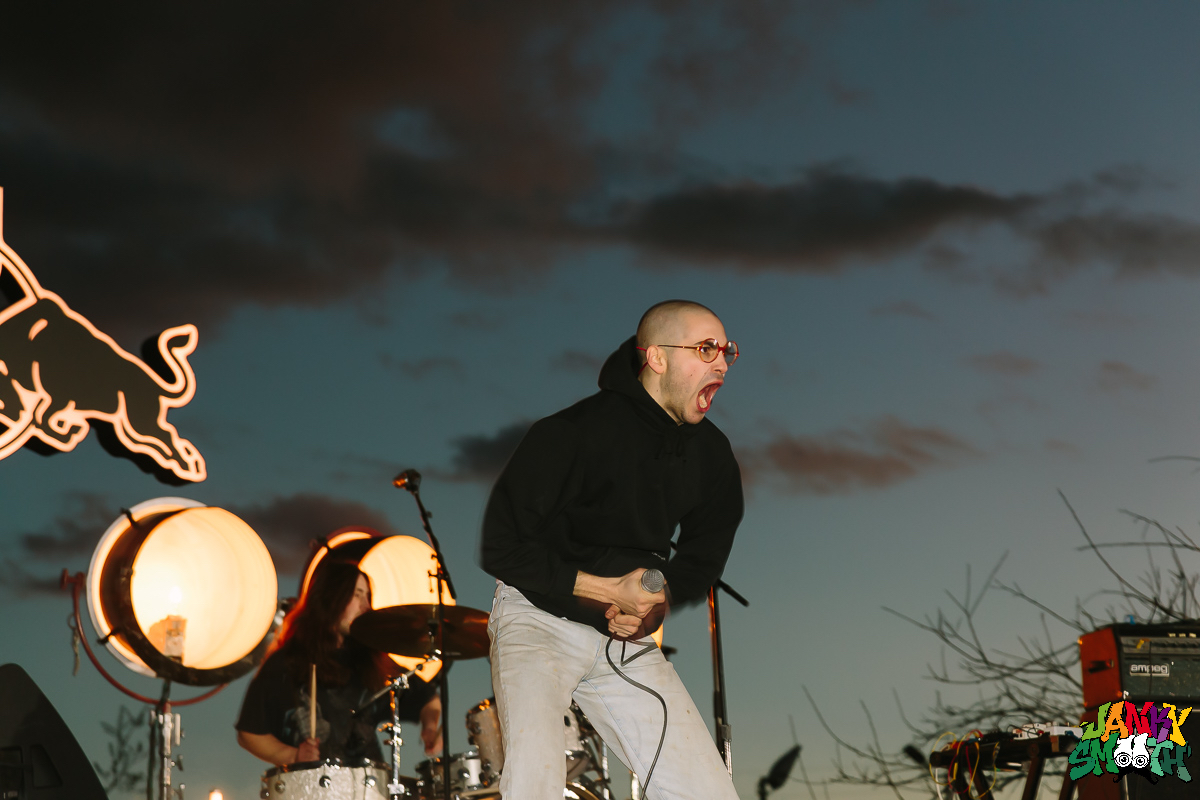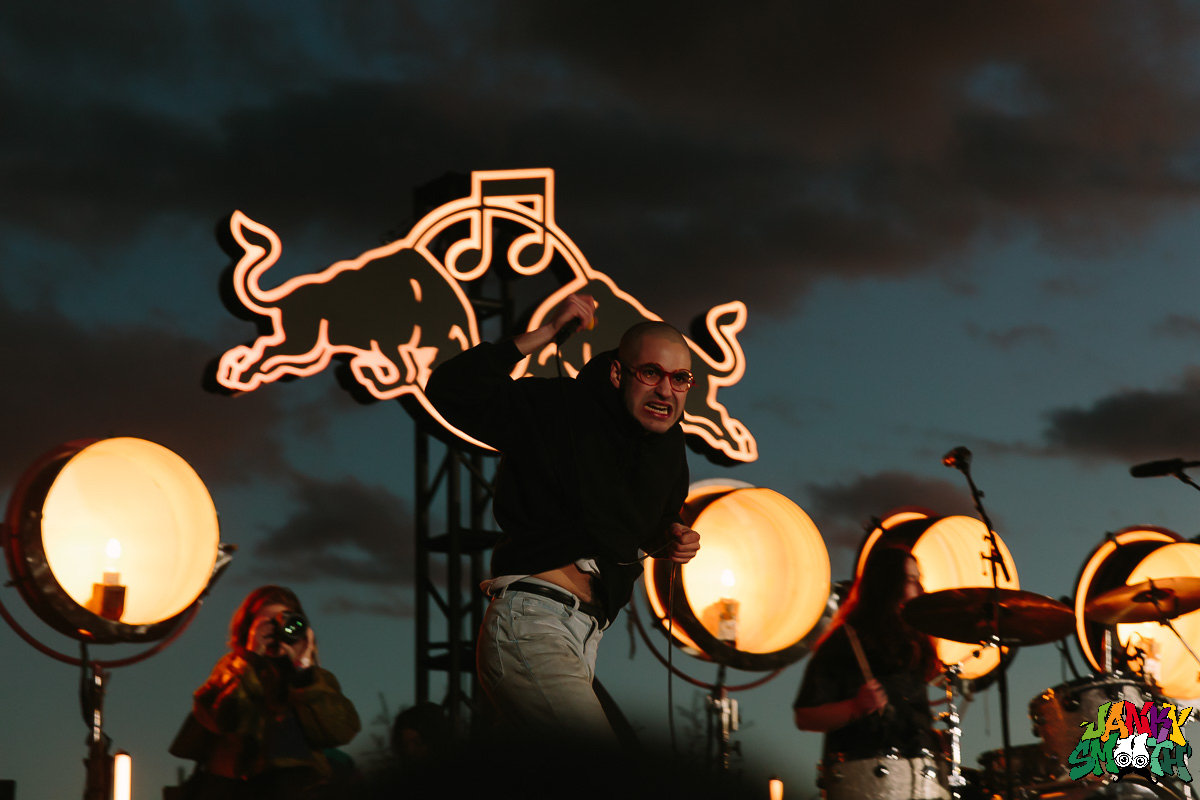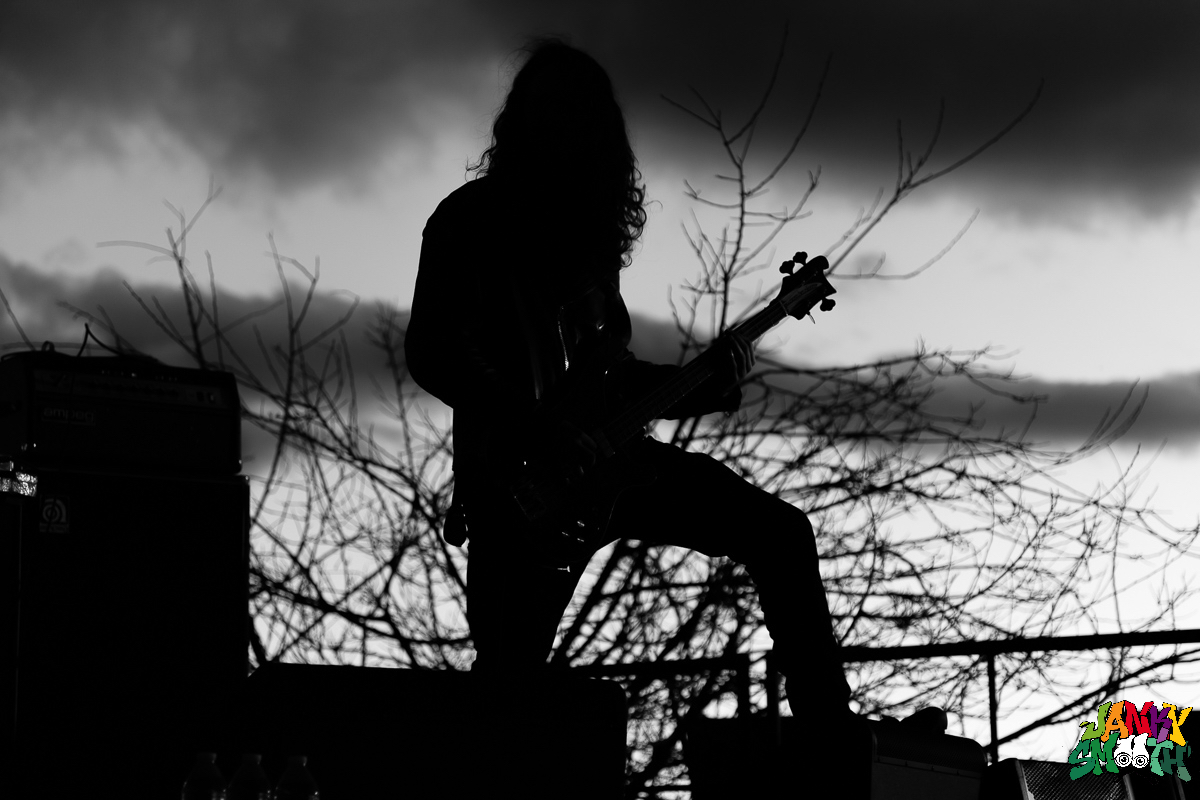 Next up was Tommy Genesis, a woman that is clearly being positioned to explode if her music can hook young people the right way. She certainly has the swagger and attitude to do so but in my opinion, she also has the songs. She had a low key presence on stage with lyrics that let the girls connect to the songs for one moment of the night while still letting everyone get pumped by the trap beats.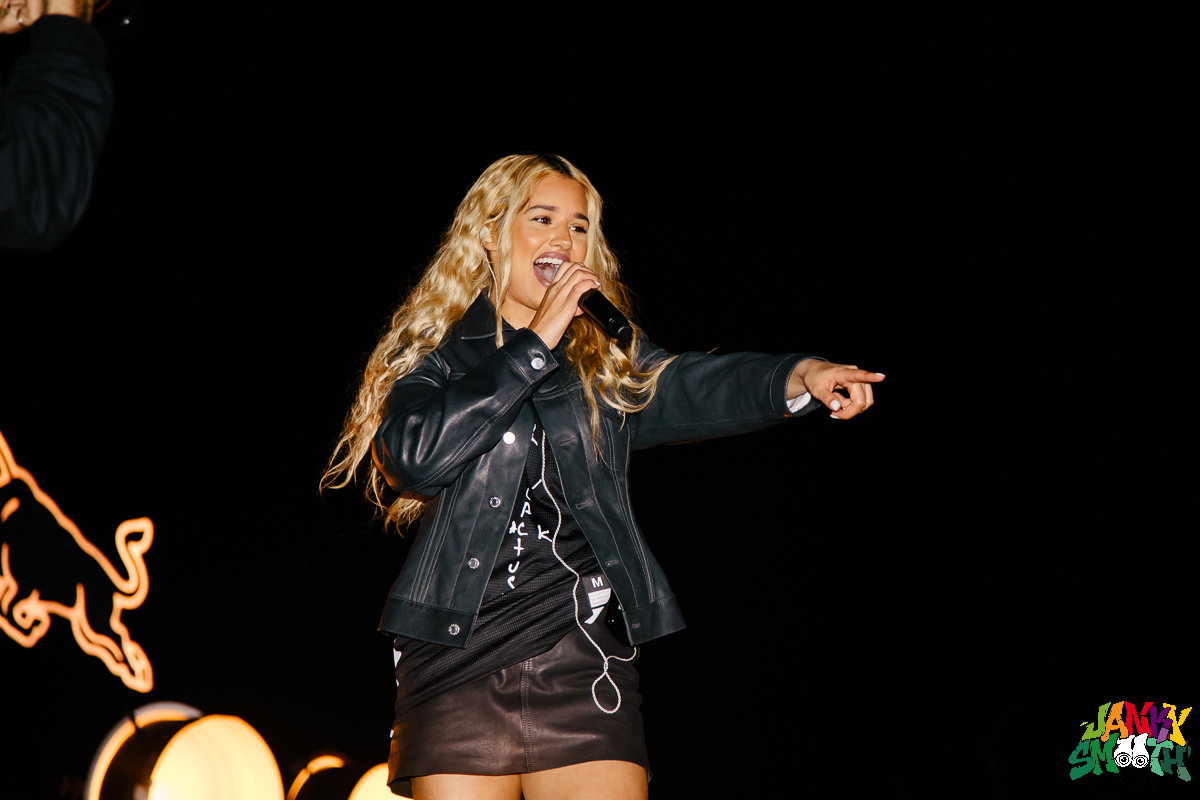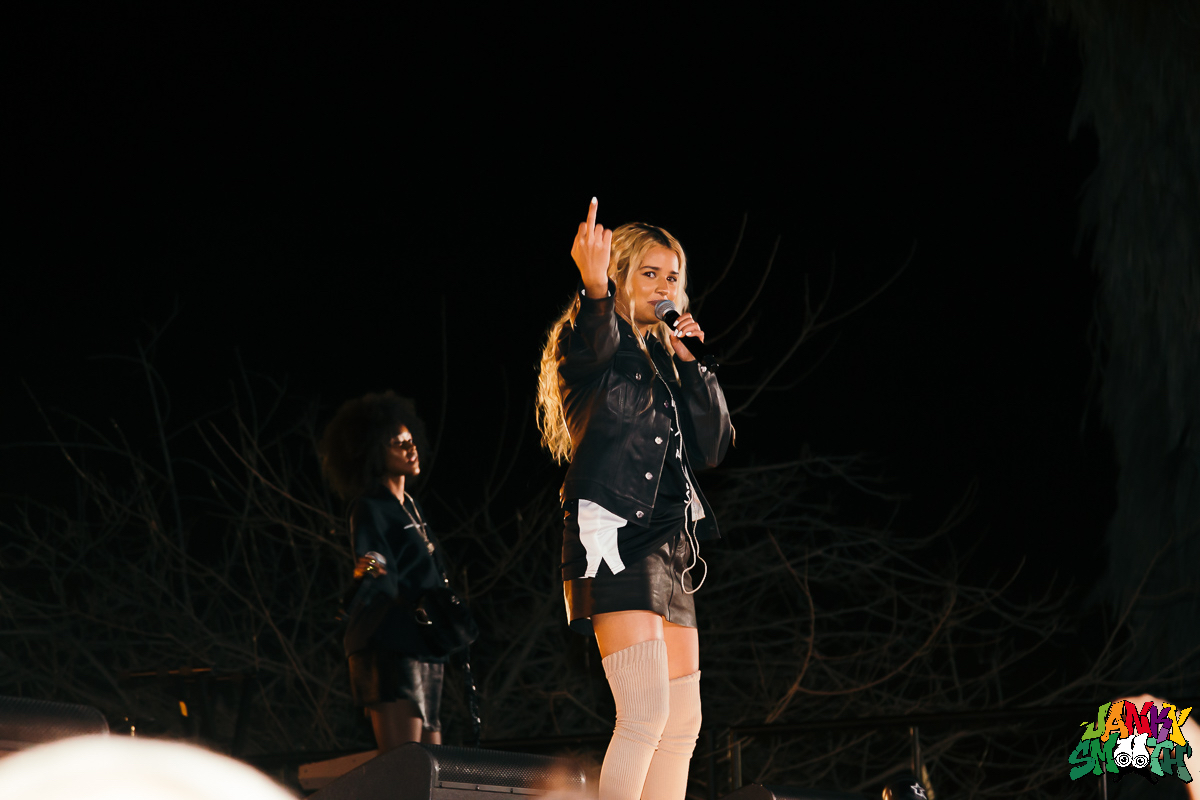 Keeping the trap vibrations going strong, Na-Kel Smith was next and even though the night was freezing, people weren't hindered one bit, they let their dancing warm them up.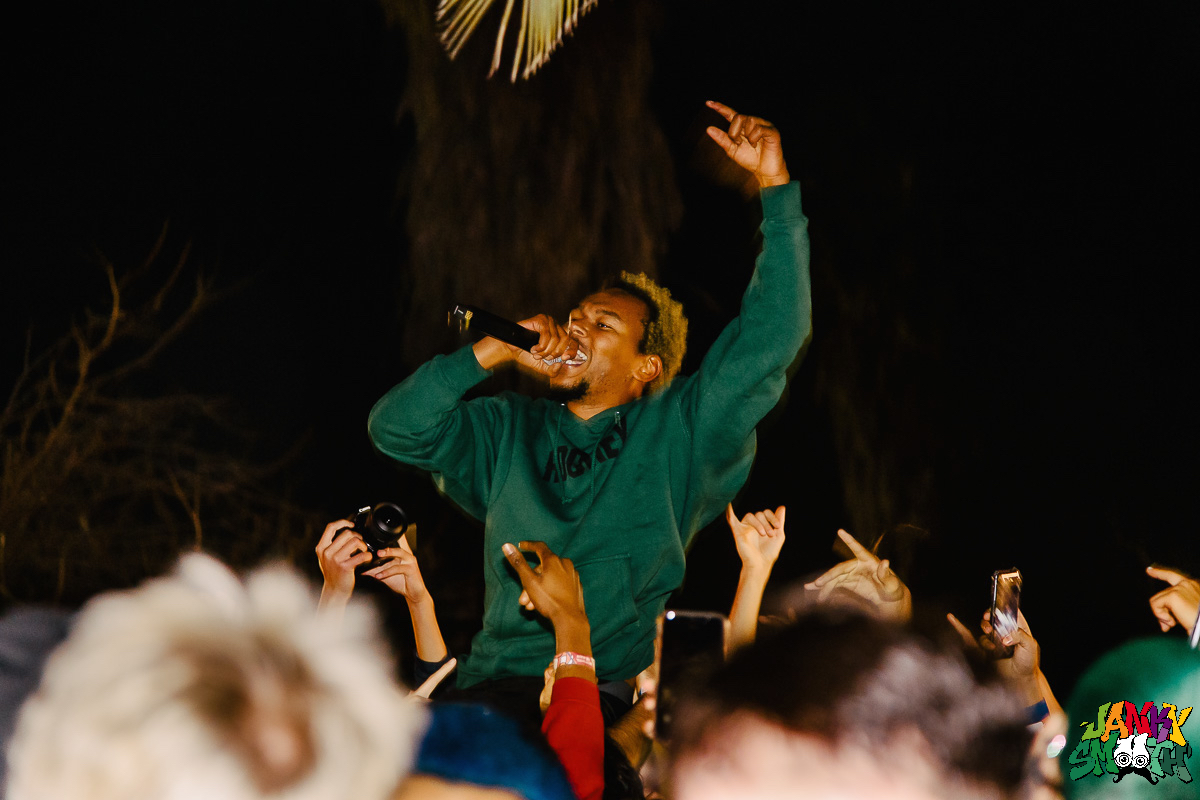 There was an empty slot before the headliner meant for a secret surprise guest and we were all wondering who it could've been. It turned out that for the price of one special guest, we were given two. First, Diamond Cafe took the stage, a duo that none of us knew but by the end of their set they impressed us all. Red Bull Music Fest always has a special way of putting a spotlight on artists to watch. We didn't know Diamond Cafe but they were positioned on this lineup as if we should. Singer Tristan Thompson has an incredible voice and dance moves that harken back greats like Michael Jackson and Prince.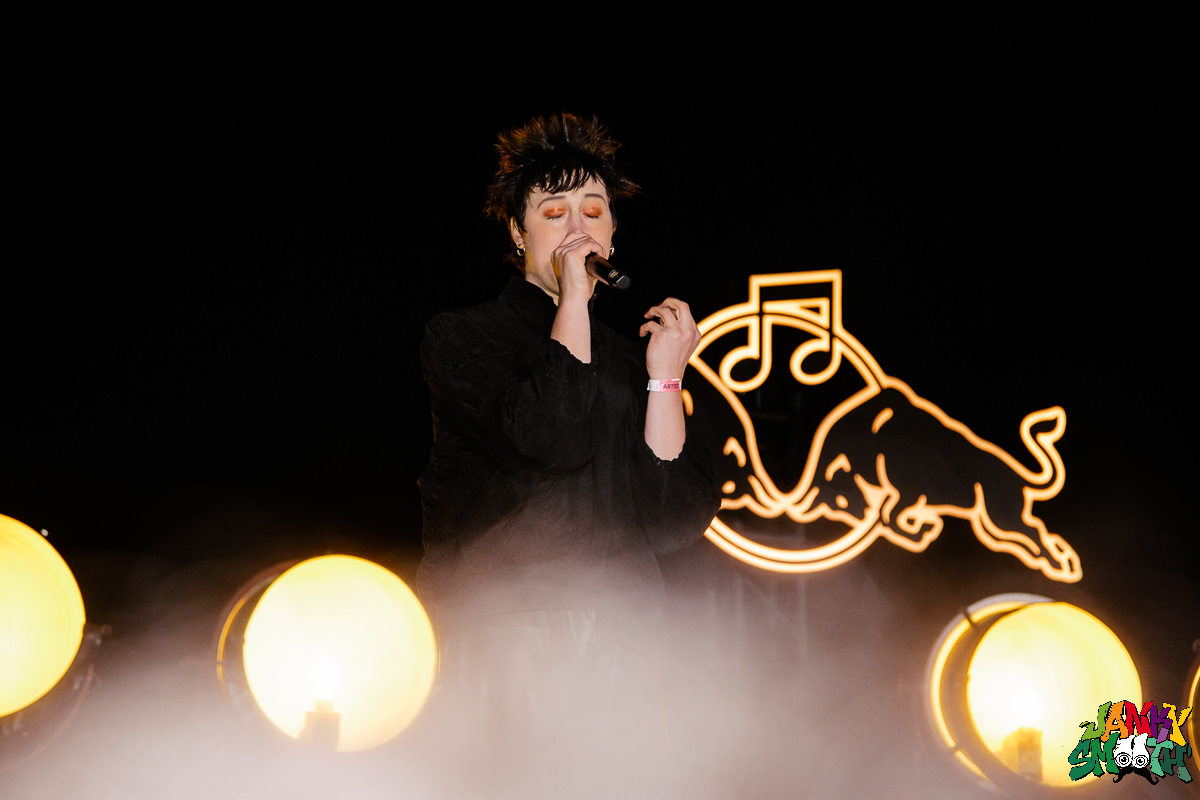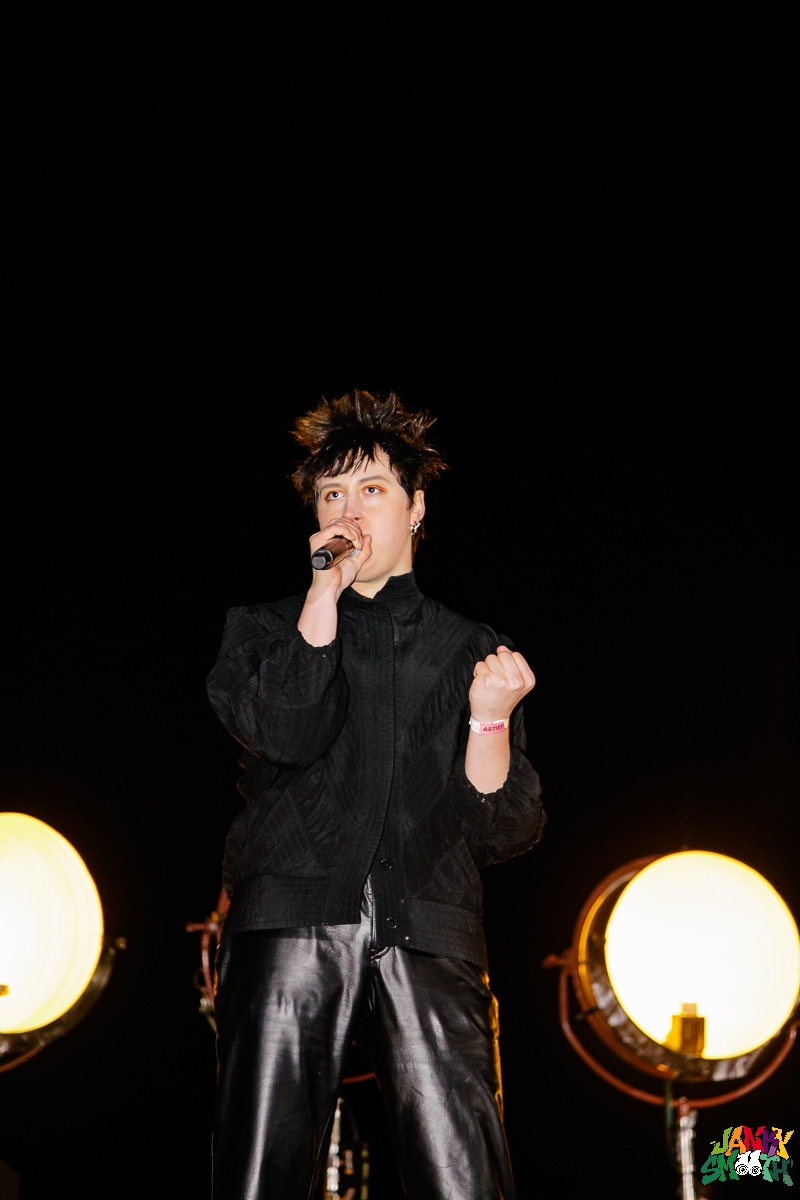 Diamond Cafe were good but they left something to be desired, that aura of a celebrity, that's what people expect from the two words "special guest". Lucky for us, Illegal Civ's founder Mikey Alfred came onstage to introduce another surprise in the form of Chief Keef. He only played one song but damn it, we turnt up for that one song HARD.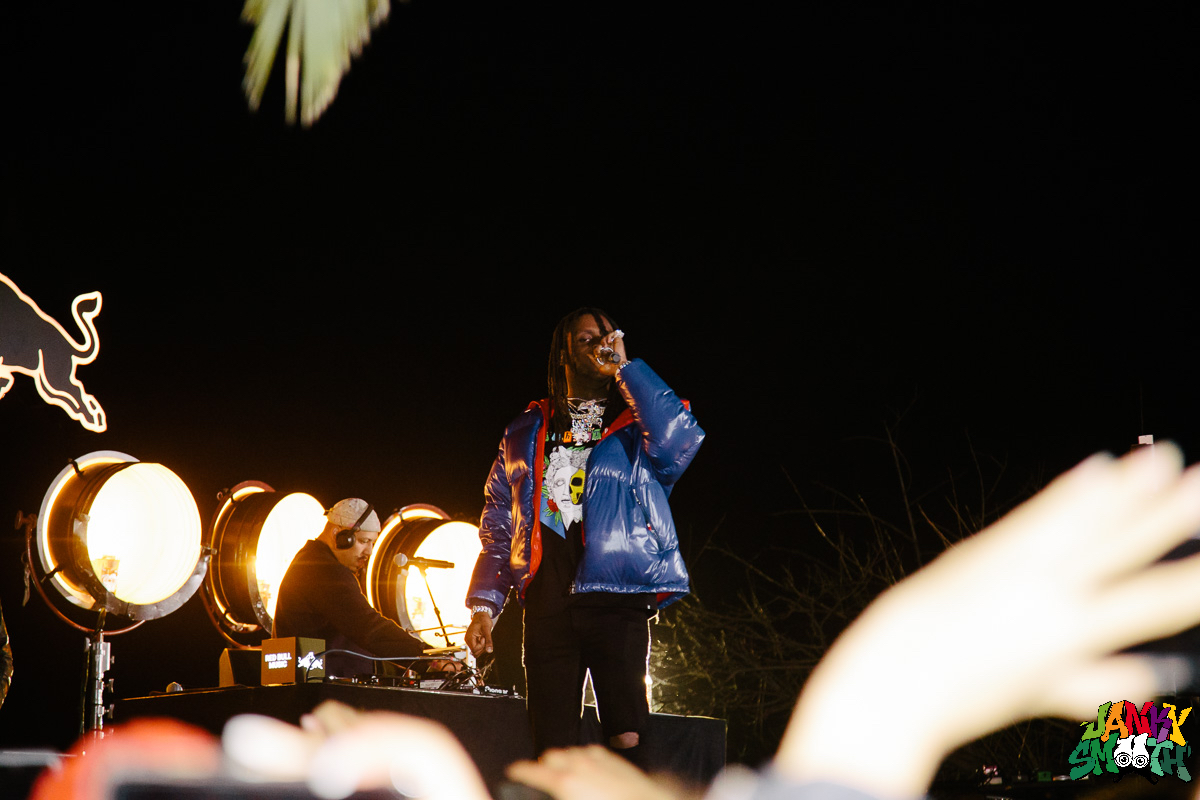 Lastly, the only act that could've made me endure such brutal cold was Tierra Whack, an up and coming rapper who's unique rhymes, fashion, and attitude led her 2018 album, Whack World, to reach many best of the year lists. She brings together numerous aesthetics from skating to hip hop to high fashion to Sesame Street and once all those concepts blend together, they're then synthesized by a single word, a new genre of culture, simply put, it's "whack".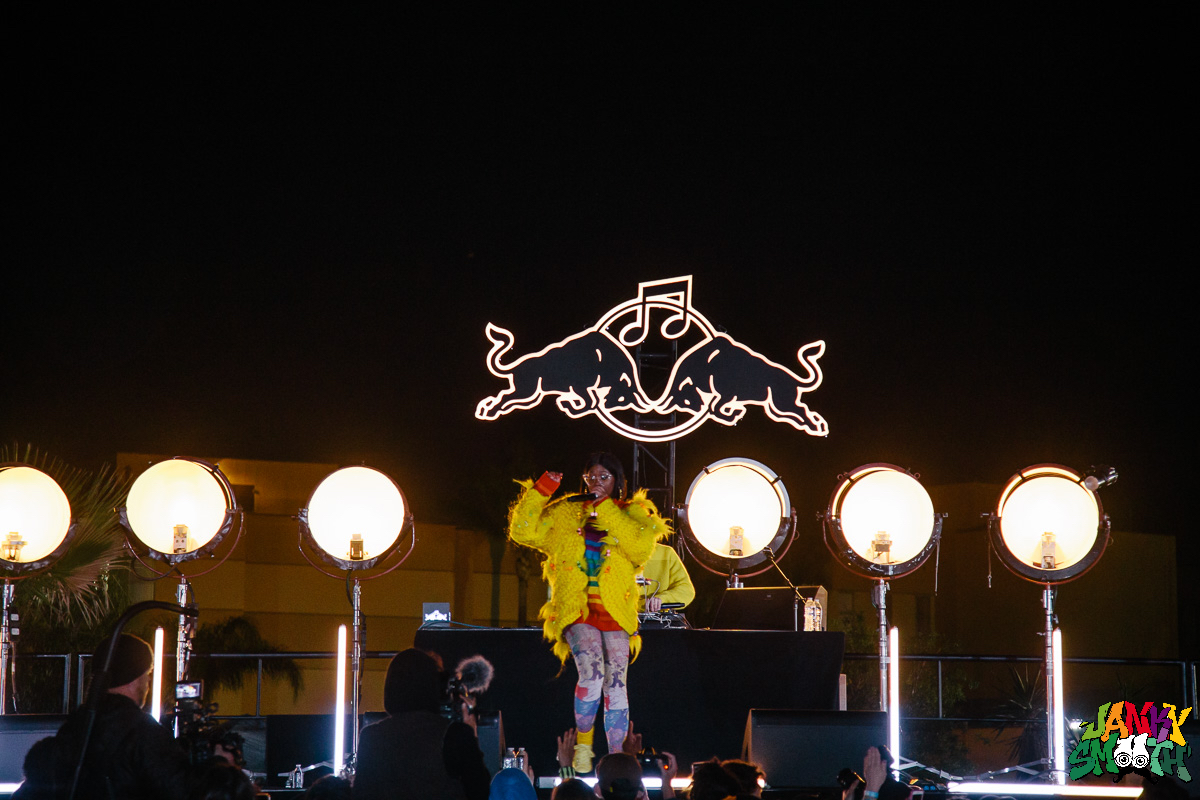 "Crack kills, if it don't get you Whack will" was the opening lyric of her first tune that she romped across stage chanting. She donned a frilly, yellow coat that had everyone thinking "Big Bird". This Bird, Tierra, rapped with flows that people had never heard before and in 2019, we thought we heard everything.
The show was high energy, enchanting, and worth every bit of suffering it took to experience. All in all, Illegal Civ's Movie Motel played out much like an ensemble cast film. Each cast member that took the stage, whether they were minor or major characters, were unique and compelling in their own way. It was somewhere between Jonah Hill's Mid-90's to Quentin Tarantino's Pulp Fiction, or even better, youth in 2019 as directed by Robert Altman.
Words by: Rob Shepyer
Photos by: Rodney Campos