Hardcore Disco: HEALTH at 1720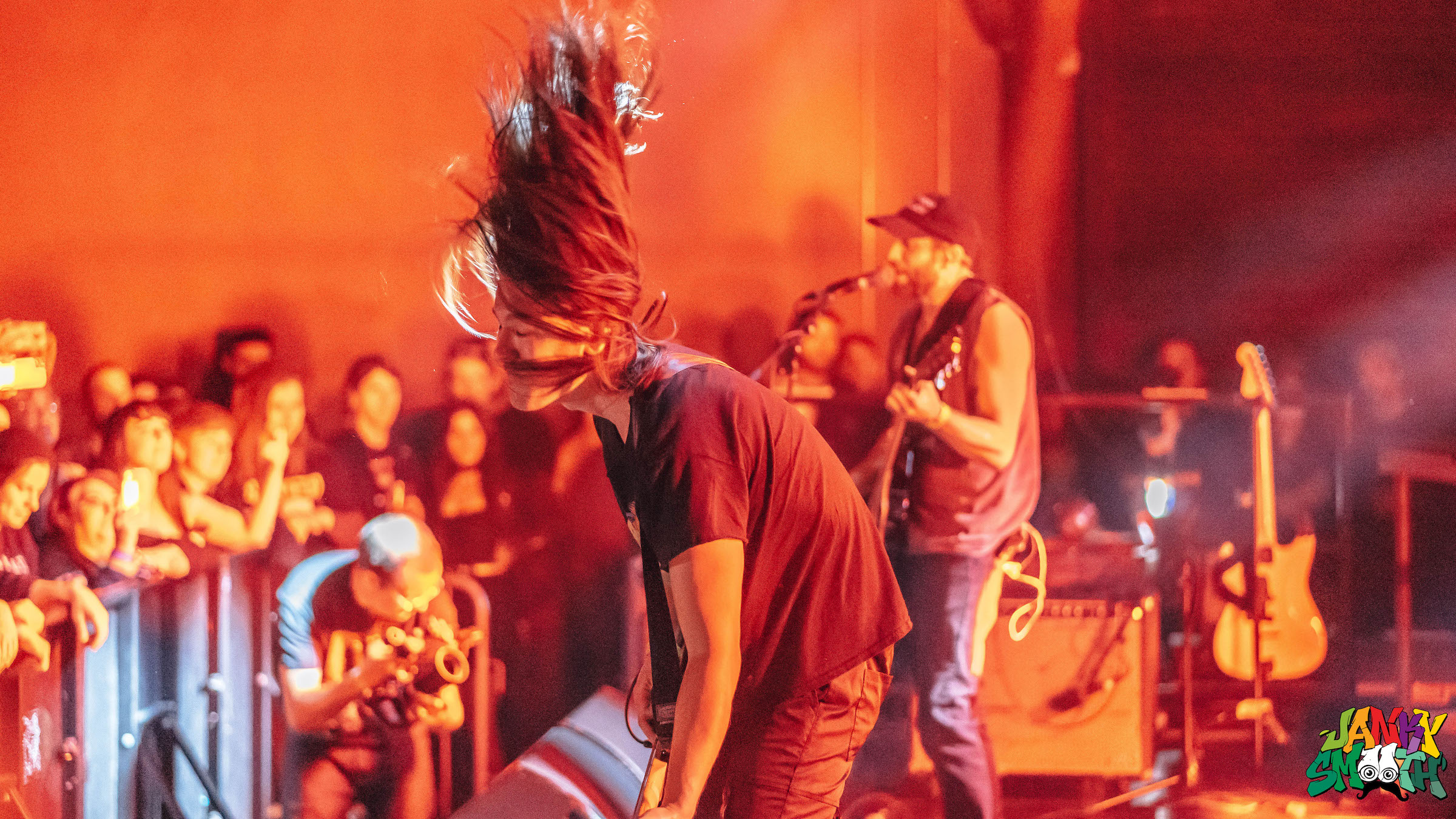 Words by: Danny Ryan
Photos by: Manuel Arredondo
Health's record release show at 1720 Warehouse was an excellent demonstration of their ability to incorporate the widest-array of contrasting sounds and emotions into their artistic vision. Their dedication to breaking ground in the incorporation of these genres was on full display, from the diversity of the crowd to the band's ambitious blend of industrial, noise, goth, synth, metal, hardcore punk and shoegaze influences blasting throughout the venue. With their new album "Disco4: Pt. 2" comprising of different guest features on every track, Health proves that their signature style can collaborate with any artist without straying away from sounding like themselves. This show was an ideal celebration for the release of this new album. Even with most of the set being comprised of their solo works, Health is presenting their fusion of these genres in a powerful manner. Health always distinctively sounds like Health, no matter which artists they are featuring or taking influence from.
From an outsider's perspective, it would have been very difficult to discern which genre of music they would be seeing that night. Mesh tops and leather outfits evoking industrial style could be seen throughout the venue, as well as metalheads wearing oversized band tees with ripped jeans. Any style or fashion from the LA music scene could be found in the room, and each aesthetic was loud in its expression. As soon as any outsider would see Health take the stage, however, all of these questions about what they are seeing that night would have been answered instantly. There is not be a specific genre they would be seeing, as Health transcends the concept of genres entirely.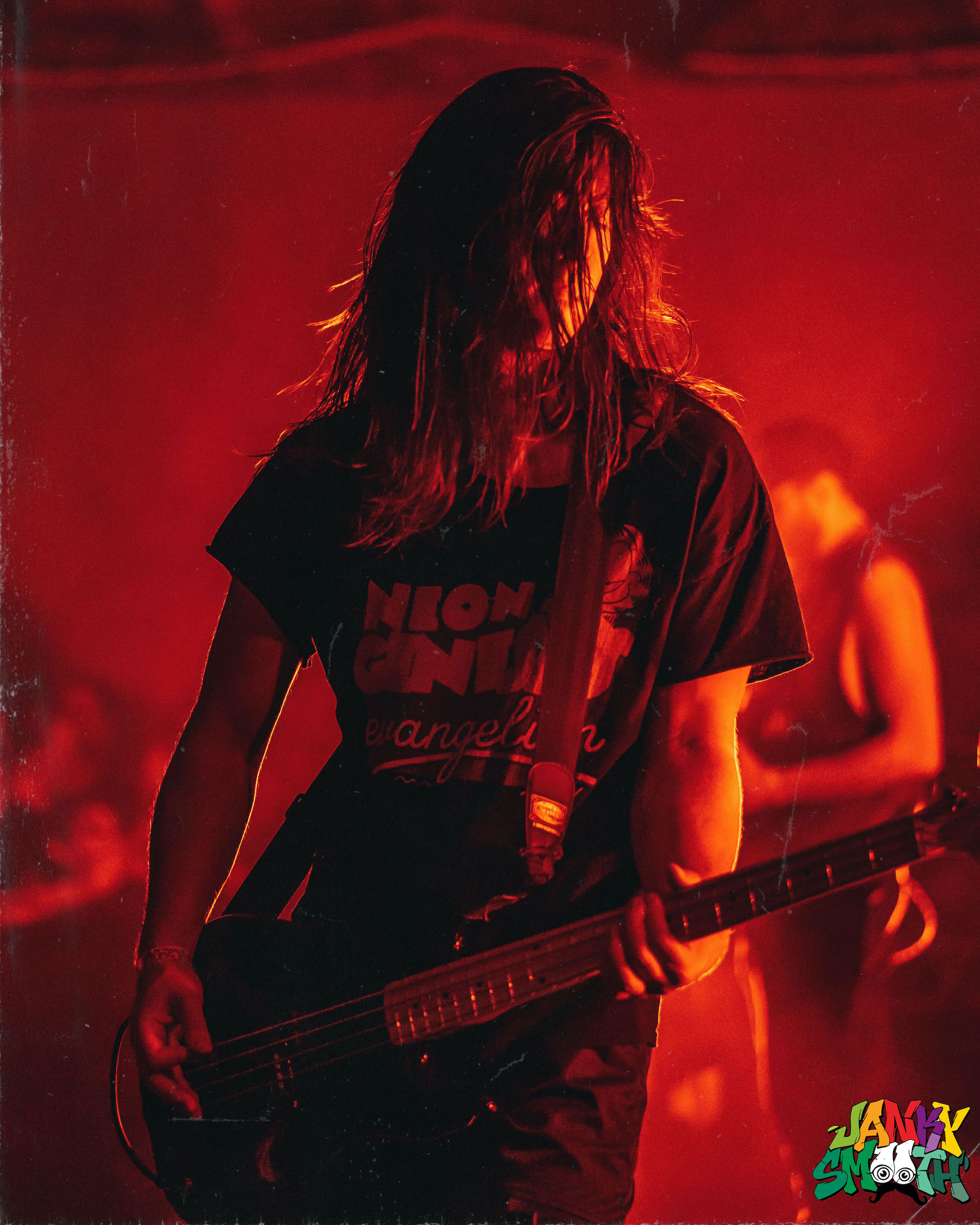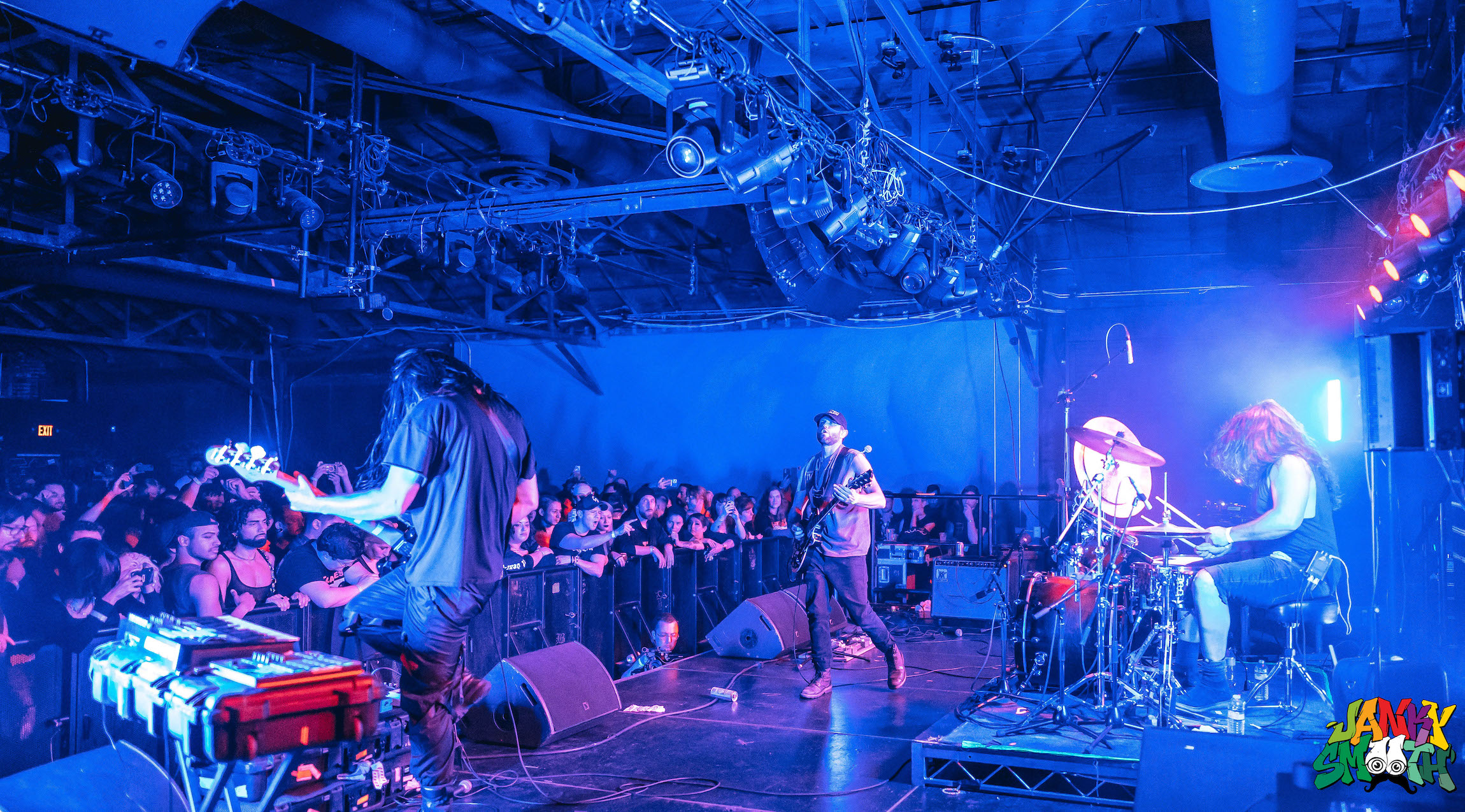 1720 Warehouse was a prime choice of a venue for Health to celebrate their newest record release. The venue is no stranger to a diverse lineup of shows, from EDM club events to hardcore punk shows. The opening artists further emphasized this range of music genres, creating an atmosphere that allowed Health's distinct blend of sounds to shine when they finally performed their headlining set.
Upon arrival to 1720, the dancefloor looked more like an overnight warehouse rave than the festival-quality production of Health's performance towards the end of the night. The first artist to play was Baseck, a DJ who mixed sounds of industrial dance music and 90's breakbeat electronic. His set was incredibly distinctive due to a robotic voice that spelled out B-A-S-E-C-K between songs, creating a signature atmosphere that placed all emphasis on him and his charismatic energy. The visual set during his performance was incredibly dark to accompany the fast and brutal music, with the crowd being greeted by breaks of colorful light during the slower and more peaceful moments. Baseck is an incredibly energetic DJ, with the frontman-like stage presence that is often lacking in electronic performances. If you enjoy industrial dance music in the slightest, a Baseck set is sure to have you drenched in sweat after exiting the dancefloor.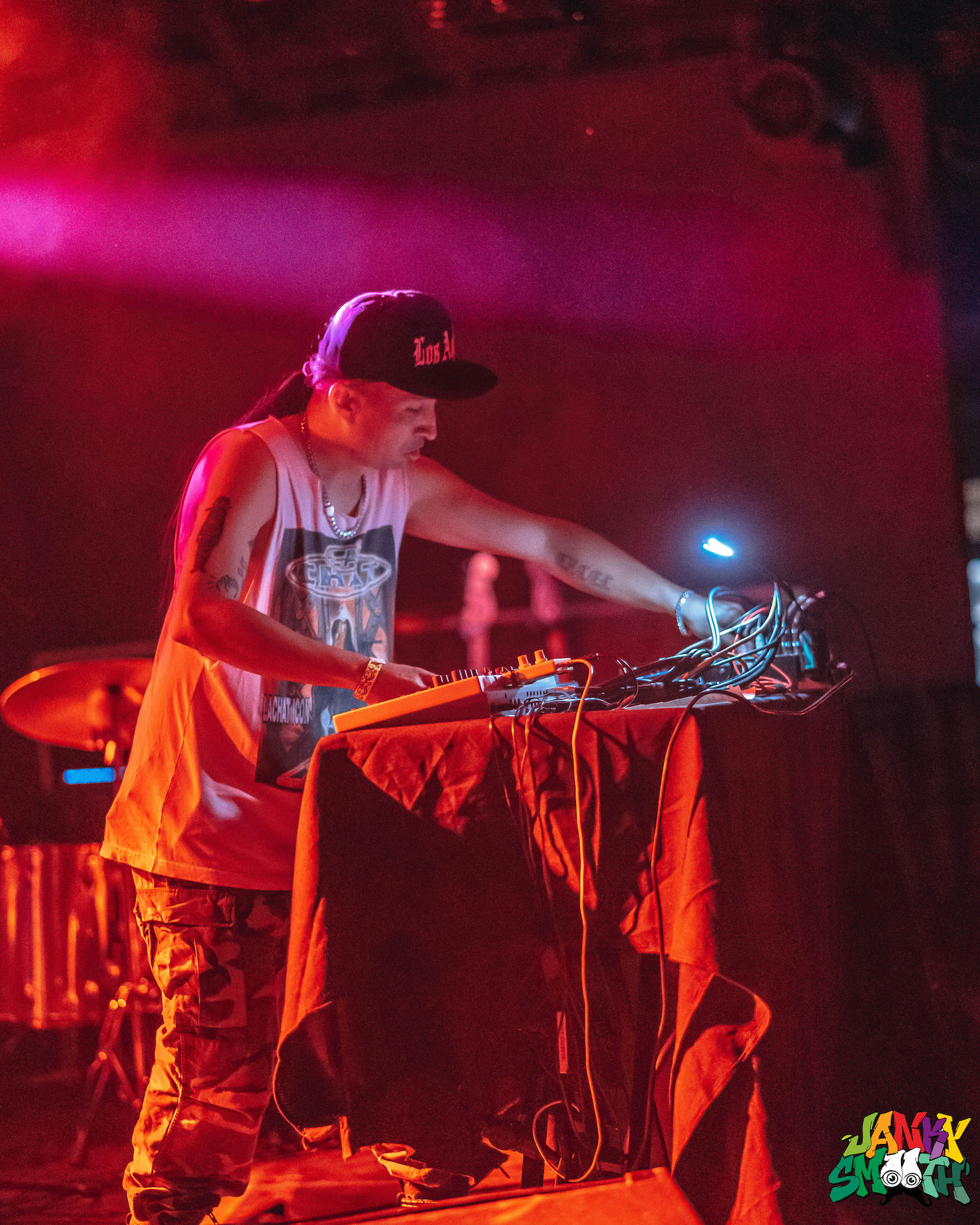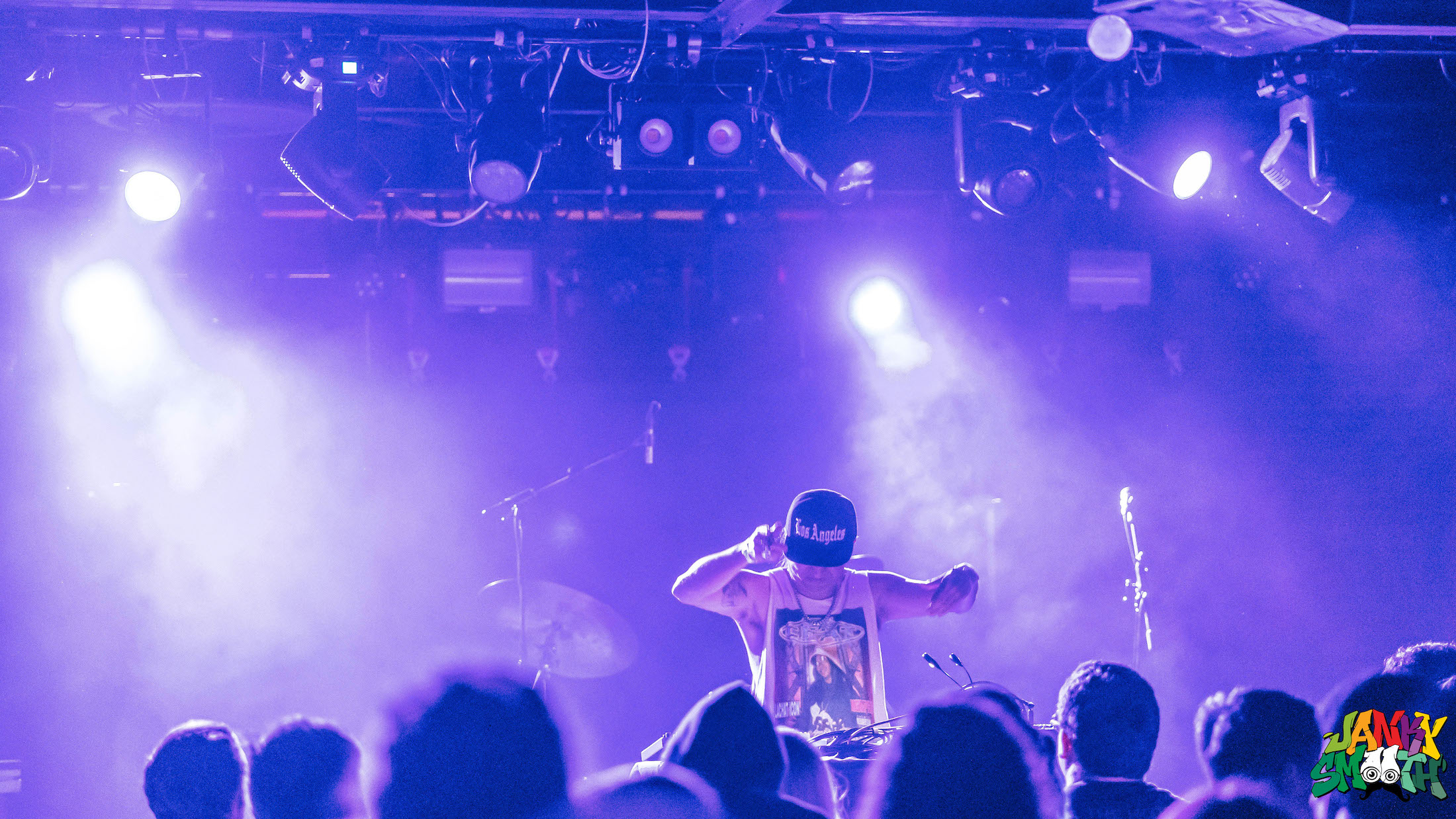 The following opener was Ekkstacy, who could not have contrasted more from Baseck's abrasive and speedy electronic sounds. Ekkstacy is certainly influenced by the newest waves of pop-punk and emo music, particularly the melodic sounds of artists like Turnover and Joyce Manor. There were also many elements of post-punk music that could also be heard throughout his set, especially in the distorted and fast-paced guitar solos. The crowd did not mind the dissimilarity between Ekkstacy and the other artists, and everybody was bouncing along cheerfully to the music. The vocalist contributed to the wide variety of fashion styles seen throughout the night, sporting an over-sized backpack that perfectly matched the youthful energy the performance provided. Ekkstacy was anthemic and high energy, making their upbeat performance the perfect buffer between the rapid dancing of Baseck and the theatrical polarity of noise and harmony that Health would soon follow with. While the crowd was enthusiastically responsive to each opener, everybody knew that the show was building to a climax for Health's headlining set that evening.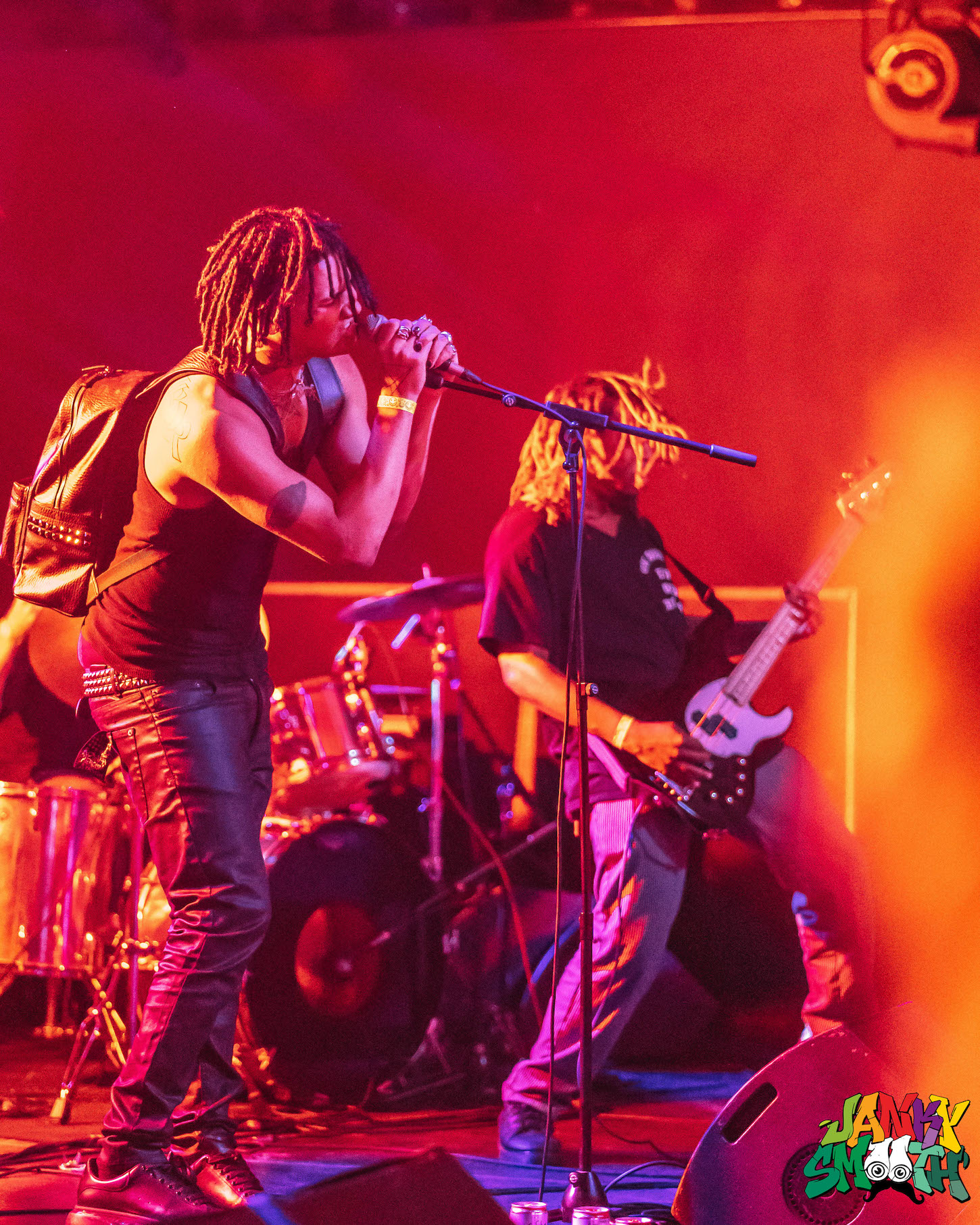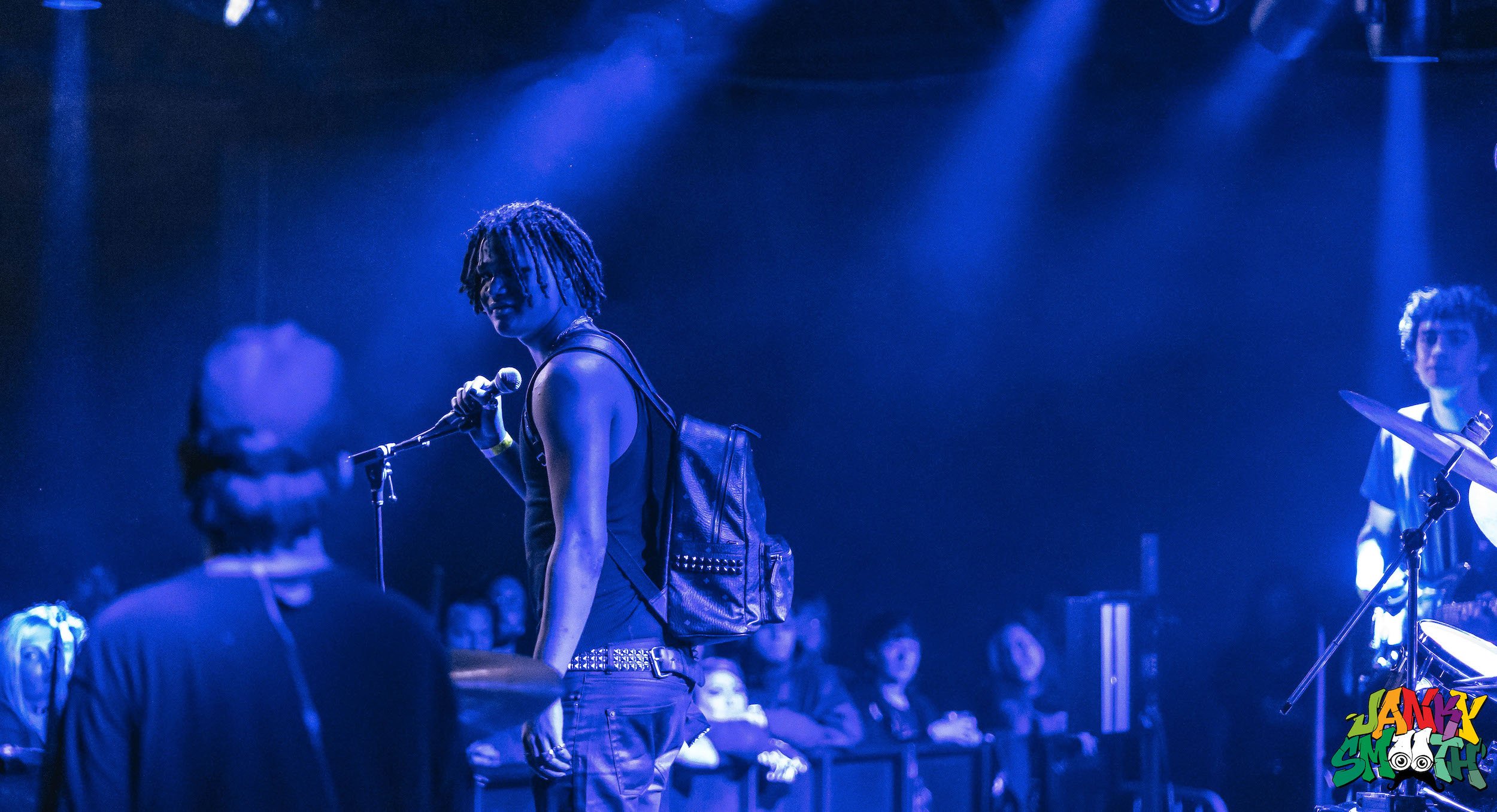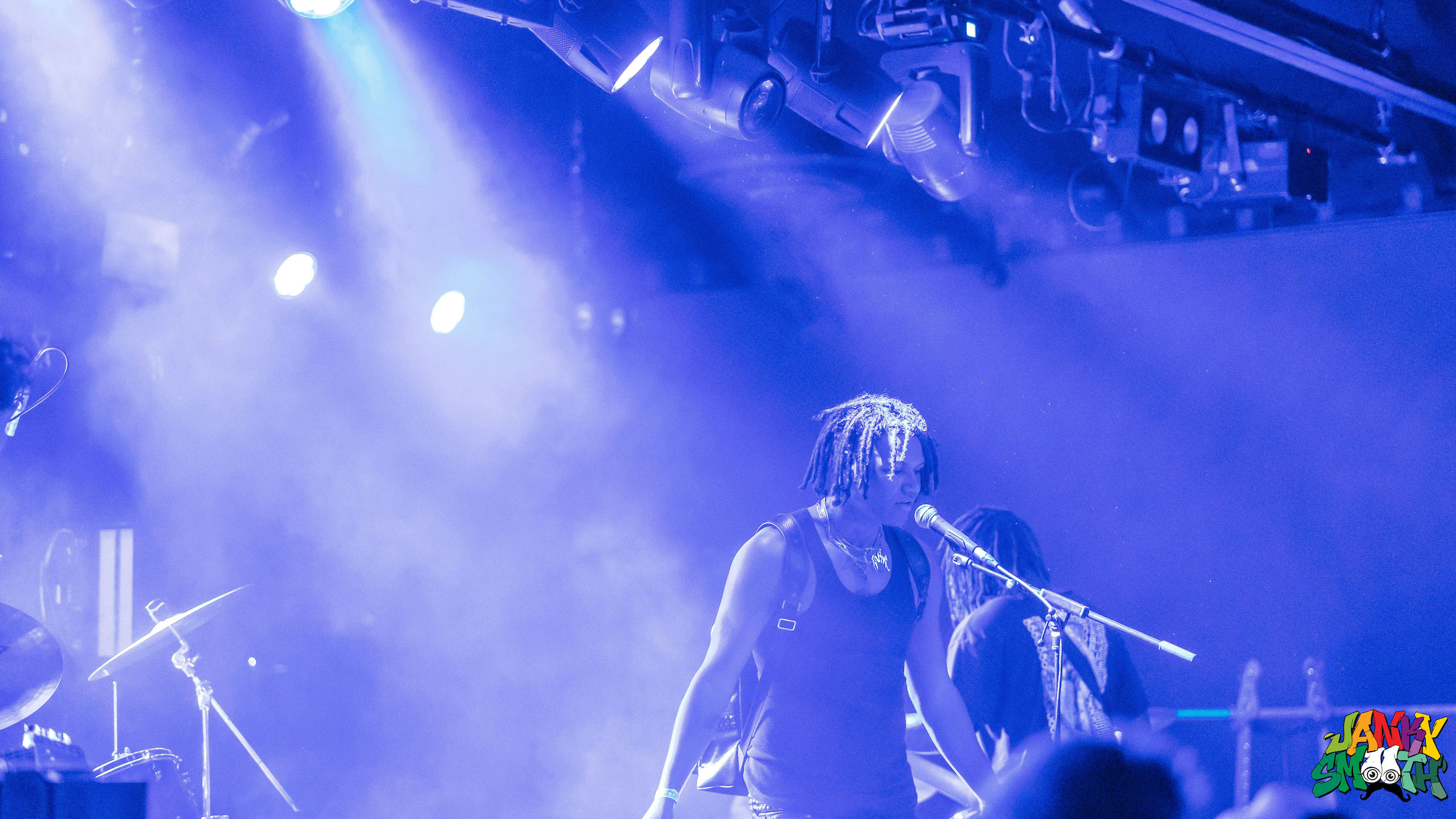 A Health set gives feelings that envision one's own strangest fever dreams. The chaotic nightmare-ish breakdowns combined with the ethereal beauty of the vocals create a surreal landscape that invoke a confusing awe in the listener. It's easy to question whether you should feel euphoria or terror, but the end result somehow achieves both. Their live production embodies these feelings perfectly with three blinding red and yellow strobe lights surrounding the drummer, BJ Miler, perfectly syncing with the thunderous vibrations pulsing through the venue.
Health's rambunctious crowds are easily able to snap the viewer out of this trance, however. A whirlpool of dancing and slamming emerges from each of these hardcore-esque breakdowns, bringing you back to reality even for just a short moment. This show could have been watched in a hypnotic state from the back of the venue, or from a gradually lifting feeling of stimulation in the mosh pit. Although two completely different ways of experiencing the show, both of these viewers would be leaving Health with the same overwhelming enthusiasm and astonishment. There really isn't any other feeling to walk away from a Health show with, except possibly concern about the nonstop ringing in your ears on the drive home.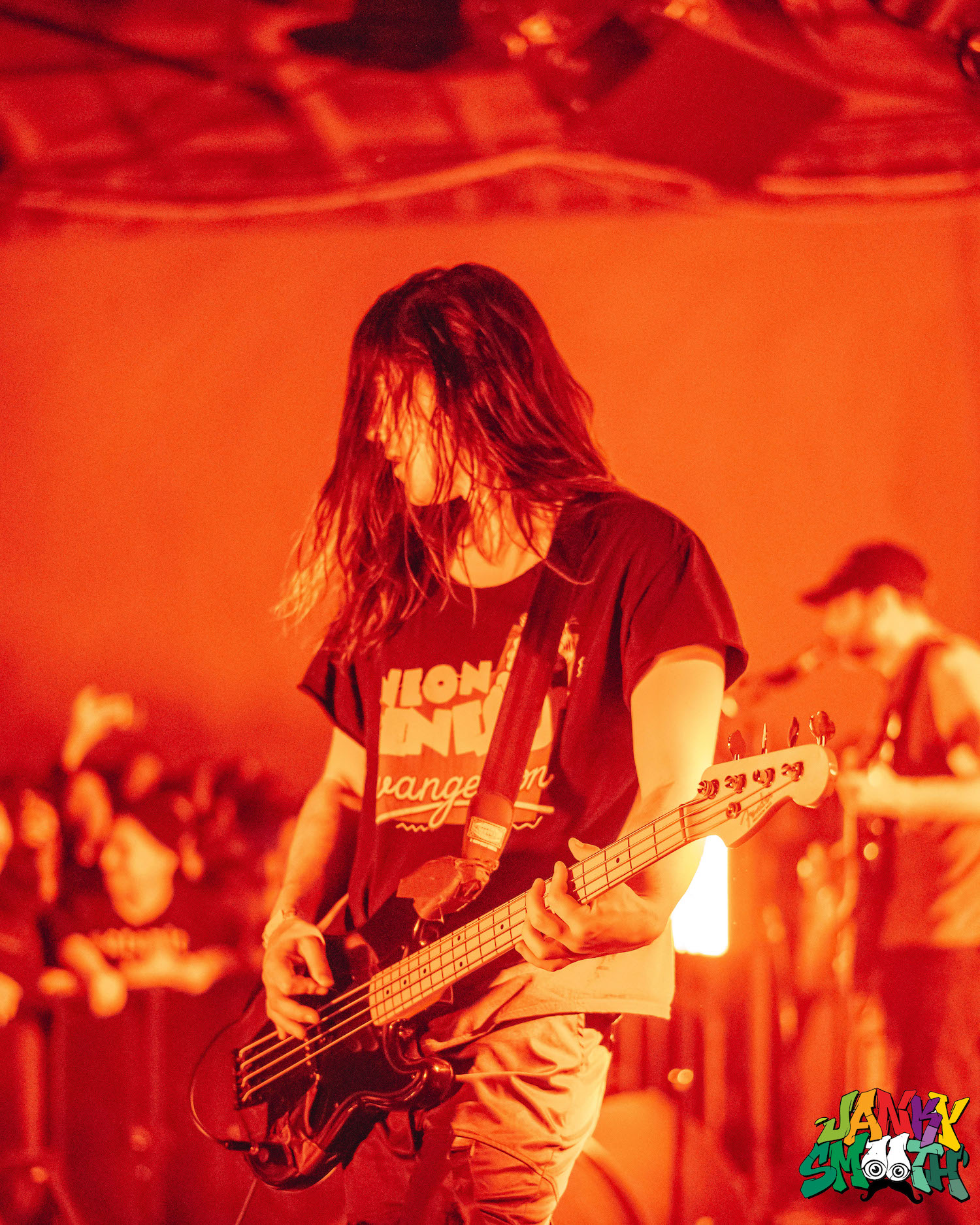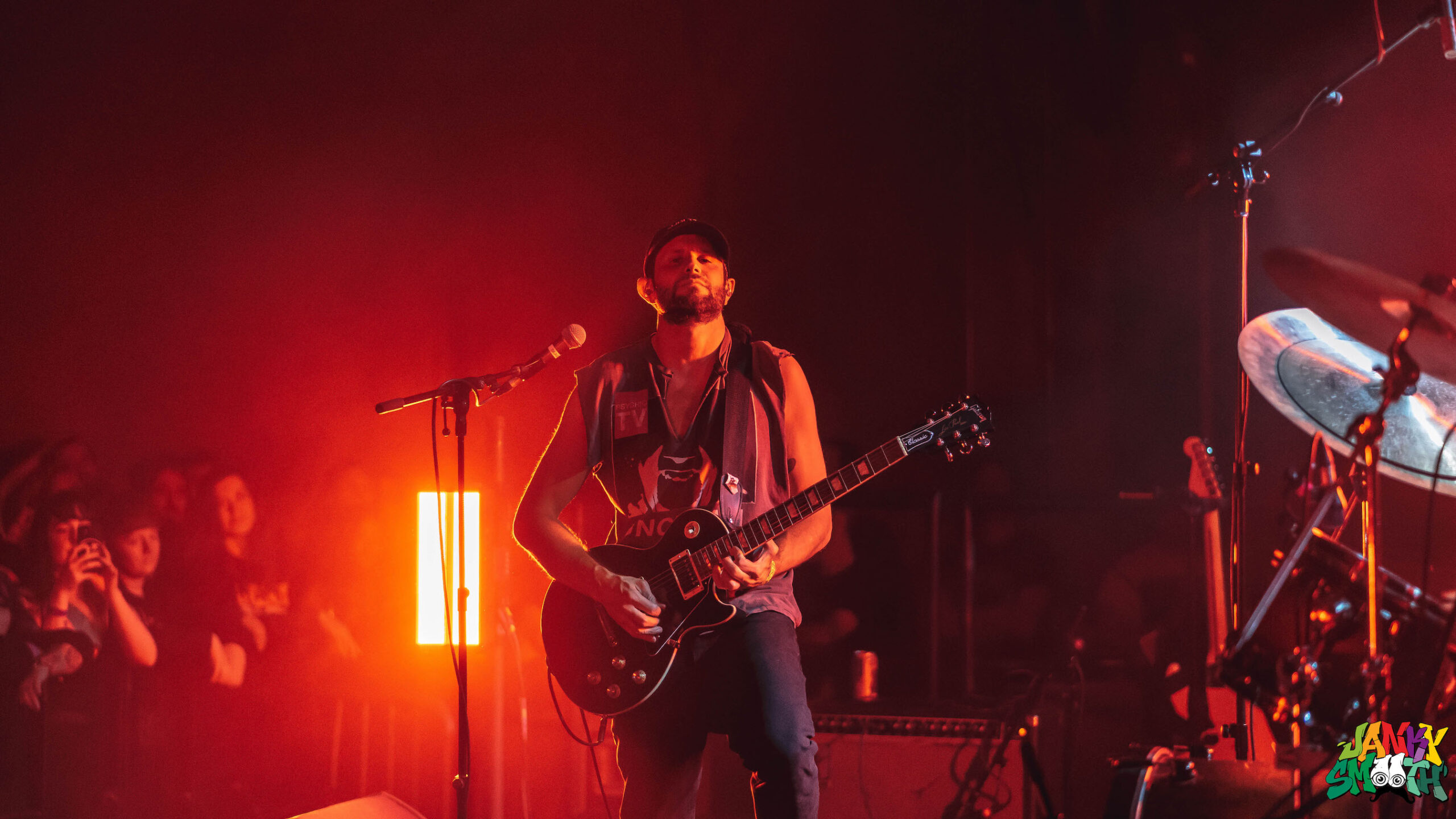 As soon as the band opened with the distant ambient sounds of their 2019 track, "God Botherer", the crowd began cheering in anticipation for the blaring drums and contrastingly harmonic vocals from Jake Duzsik, before breaking into a frenzy as the song speeds up at its peak. This short, intense choice for an opener was brilliantly followed by the acoustic sounds of "Psychonaut" from the same album, "Vol. 4: Slaves of Fear". Although the break of this song is much softer with an infectious synth beat, harsh noise scatters itself throughout the track. While the band is heavy and experimental during these moments, each song is perfect for dancing in any way the listener feels inclined to. Not only diverse in the styles they take influence from, Health's allure to diverse crowds from every scene also brings different styles of dance into each track. The crowd was not standing still for any moment of the set, further adding a riotous energy to the enormous wall of sound that Health was filling the venue with. Bass and electronics player, John Famiglietti, would step away from the keyboard at moments to scream and address the crowd in an animated manner, acting as a second frontman to amplify their already frenzied reaction. Every member of Health is crucial in their contribution to the crowd's thunderous feedback, and they each give each other the opportunity to stand out in building this experience. The room was filled with chaotic passion from both the band and the audience, working harmoniously to escalate one another throughout the show.
The band continued the set by bulldozing through classic songs mostly consisting from the albums Vol. 4: Slaves of Fear and Death Magic. While they only played two songs from the newer Disco4 releases, the setlist was built around their most recent material that does not contain featuring guest artists. The Disco4: Pt. 1 track featuring Perturbator, "Body/Prison" was received with immense crowd participation as everybody feverishly danced along to the piercing industrial synths that build throughout the track. Many Disco4 tracks could have easily been played without the featuring artists present, as these collaborations never drift away from sounding like signature Health. It's almost as if the "Disco" tracks are intended to be experienced in a different setting than the solo-works they play at their live events. With a band that experiments with so many different genres and collaborations, there is greater artistic freedom in what material they intend the crowd to hear. When Health always sounds so consistently themselves, the audience is not disappointed by expecting any specific material to be played. Any content from their discography shares the same intensity and variety of emotions, no matter what they decide to play that night.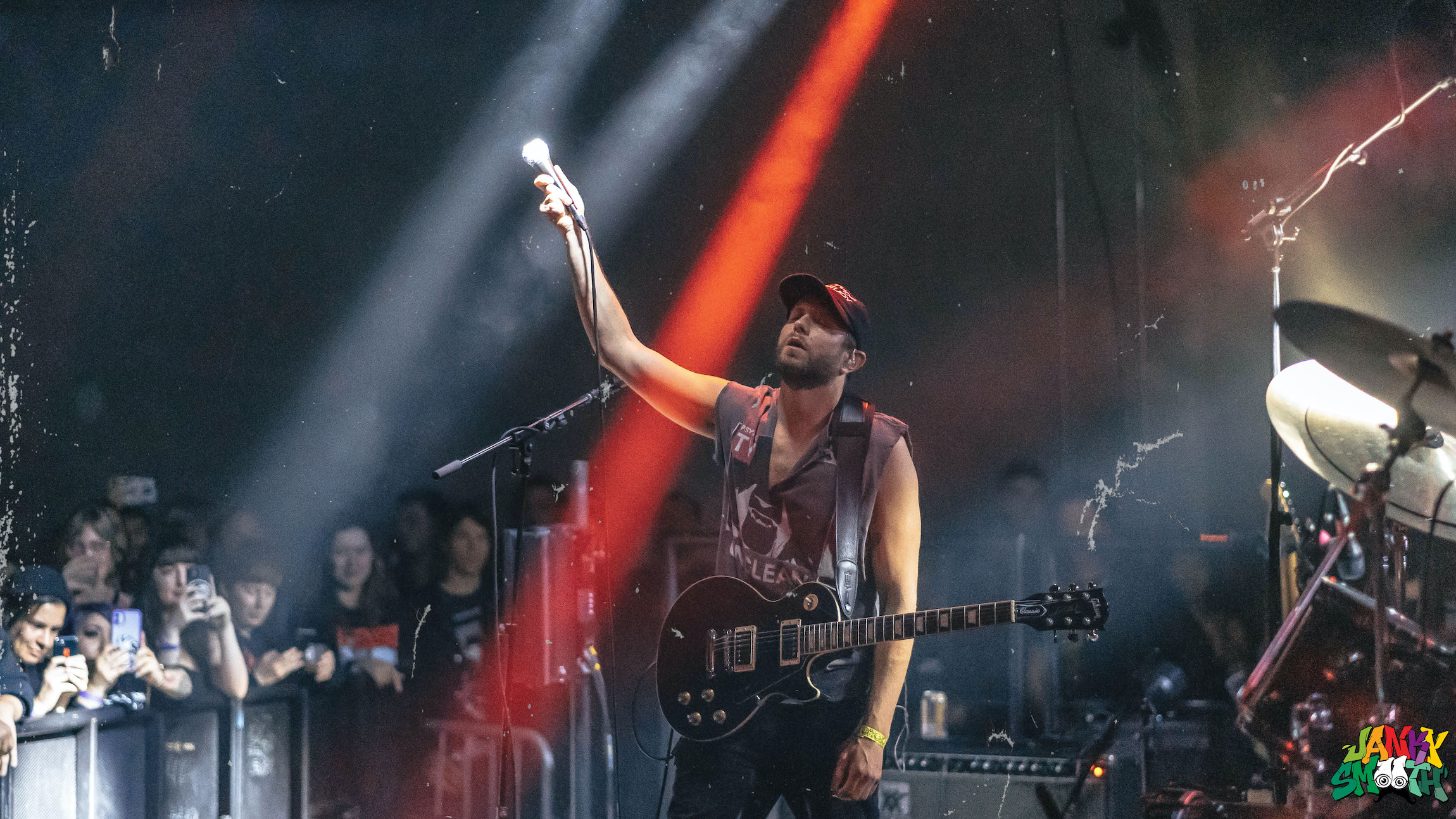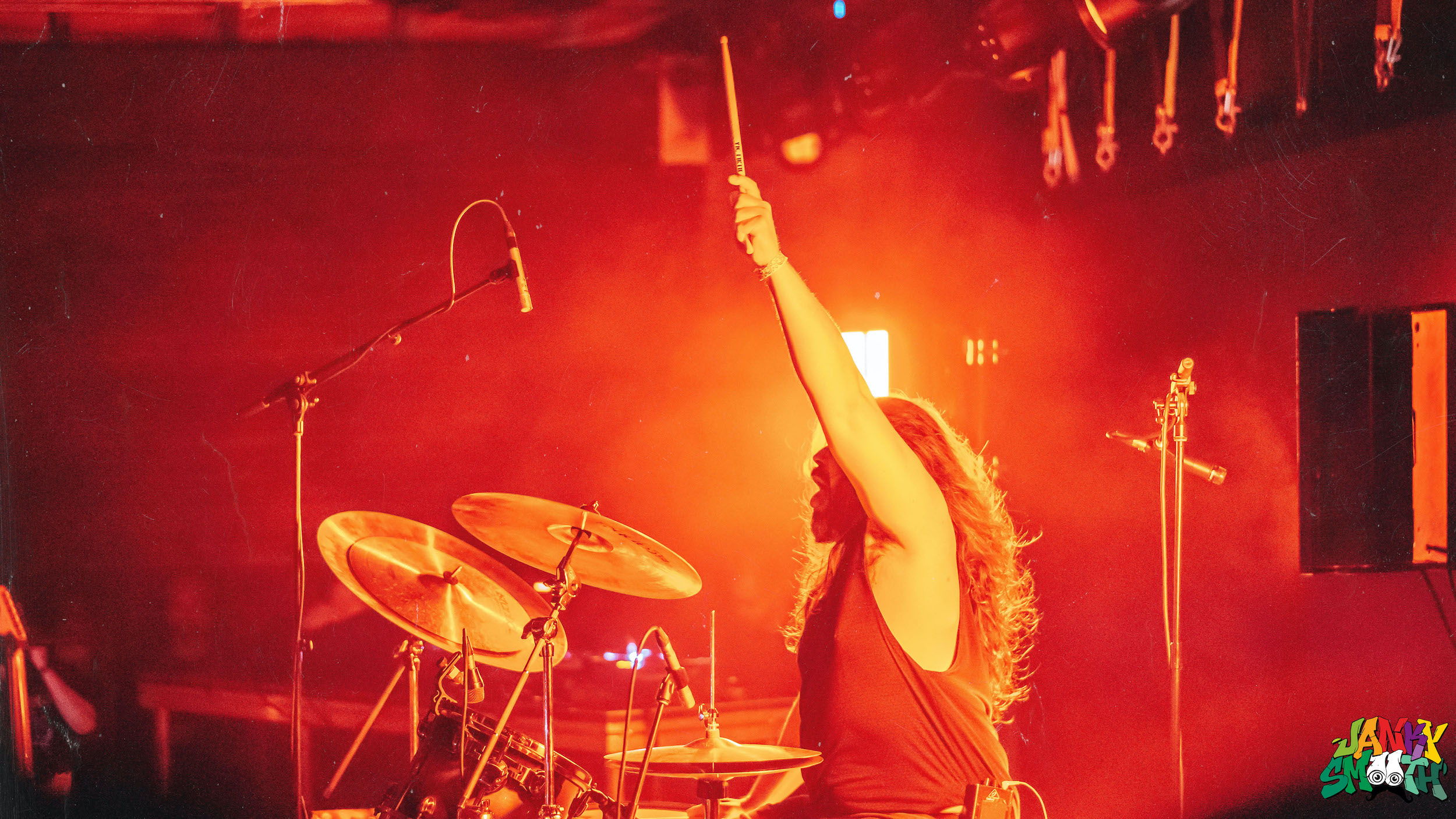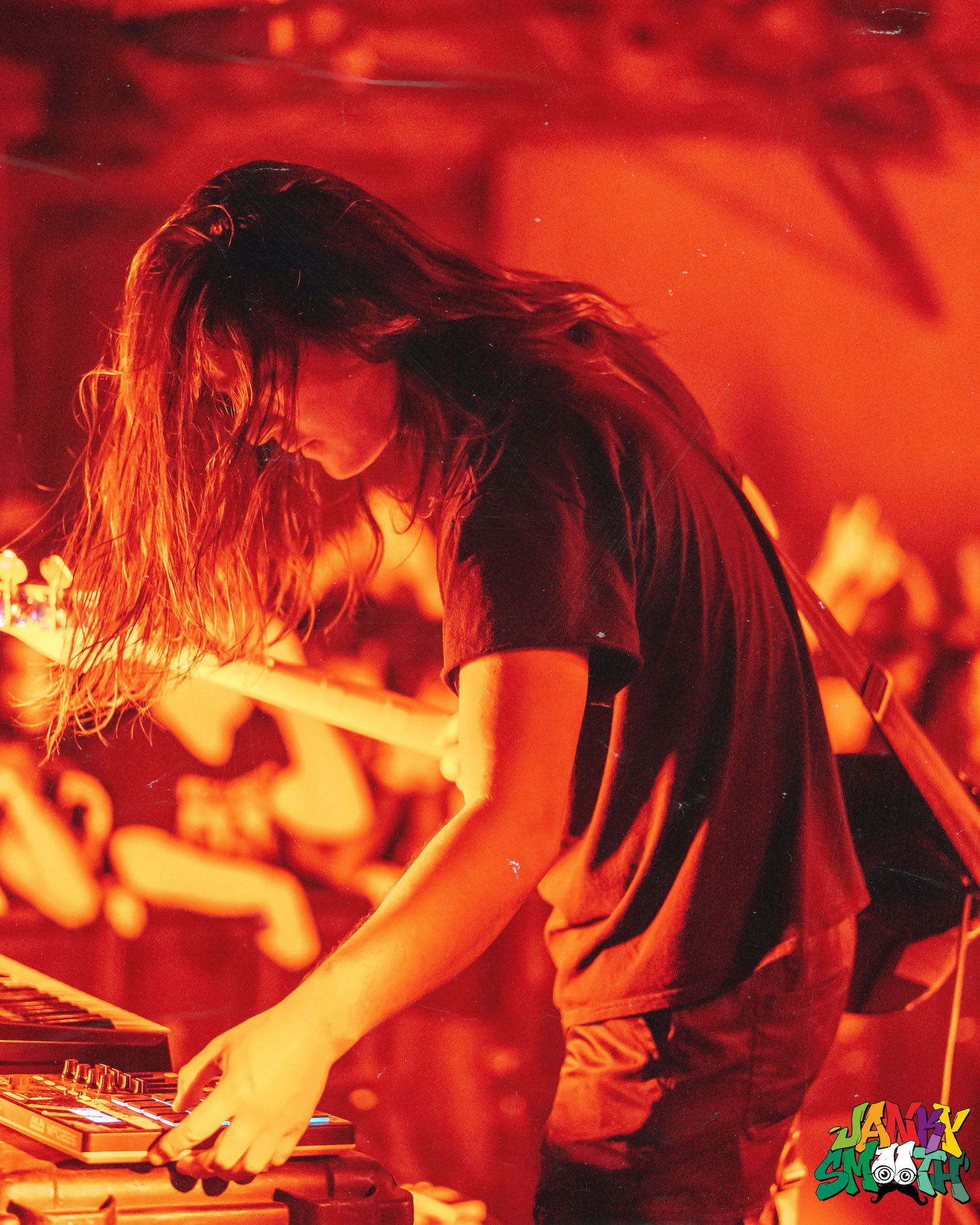 Upon exiting towards the back of the pitch-black stage at the end of the set, the crowd instantly began cheering and demanding an encore with wild enthusiasm. The band returned to the stage with the booming distorted feedback from the track "Perfect Skin", which drifted away from the rest of their setlist by being the only song performed from the 2007 debut album. The crowd reacted louder and louder each time the waves of blistering noise from this track filled the venue, followed by an explosion of dancing and moshing once the drums and guitar emerged in the same pattern. Although a significantly slower and more shoegaze-influenced song than most of the set, the crowd was not ready to stop their movement for any moment. The song constantly builds and becomes more intense until settling down towards the end, which created the perfect transition to the following encore track, "Crusher" from the band's Disco3 release.
Being the only song on the setlist from the other albums of the "Disco" series, this ending track choice signified their evolution as a band and how much they have grown from then until this record release for Disco4: Pt. II. The track opens very tenderly with Jake Duzsik's vocals before growing into an eruption of synths and heavy drums. Health exited the stage after playing high-frequency noises that abruptly end this track, leaving the crowd in a state of desire for the tornado of noise to continue. After leaving the stage again, the crowd enthusiastically clamored for a second encore until the venue's lights were unfortunately turned on. While many bands returning for a second encore might be looked down upon, Health gave such an incredible performance that they could have easily come out again to play another three songs with unanimous approval.
Health is one of the incredibly rare examples of a band that combines the aesthetics and sounds of so many unique artists, while never emulating any of them too closely. In the current era where nostalgic tributes to past artists can overpower an artist's personal direction, Health completely rejects this in every way possible.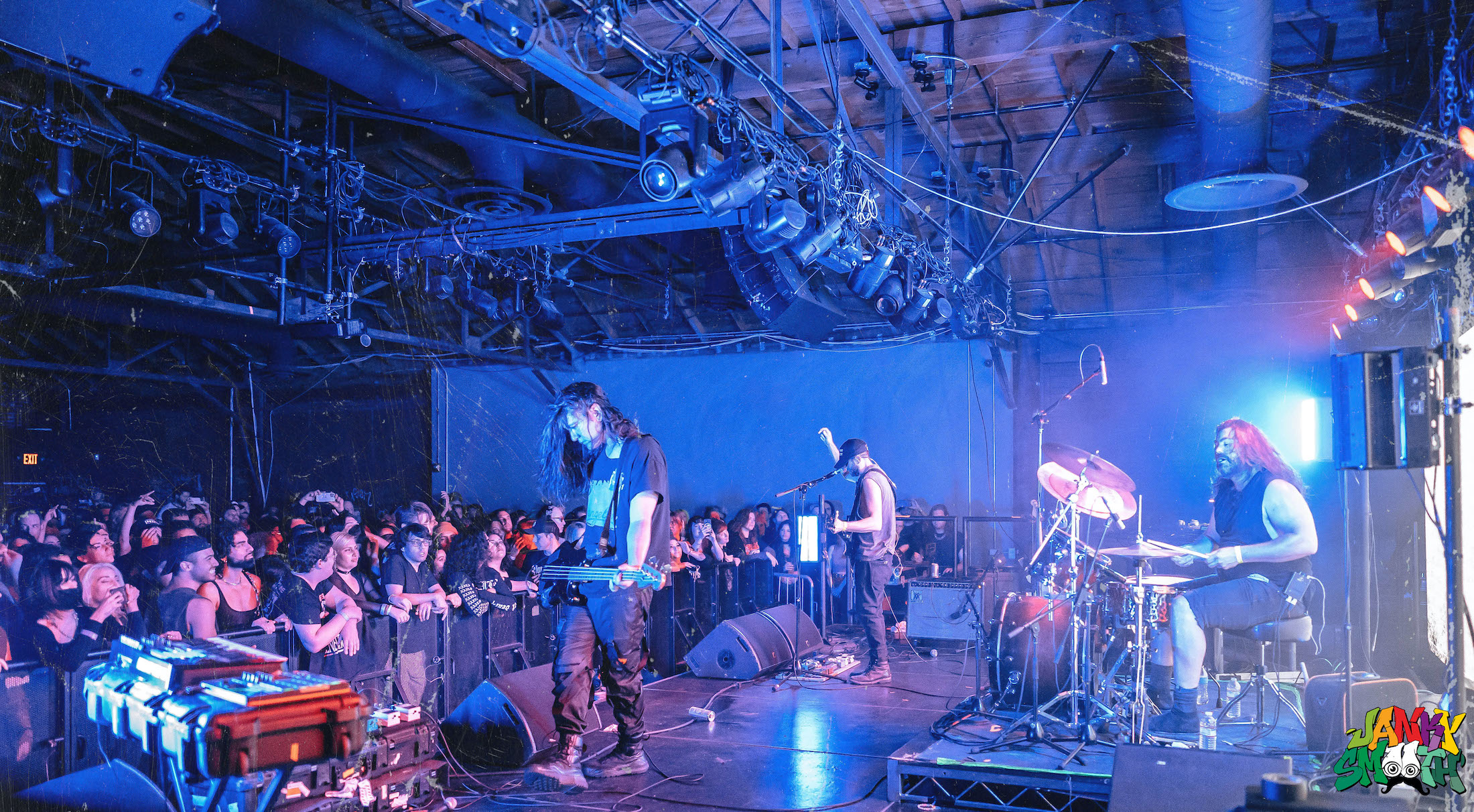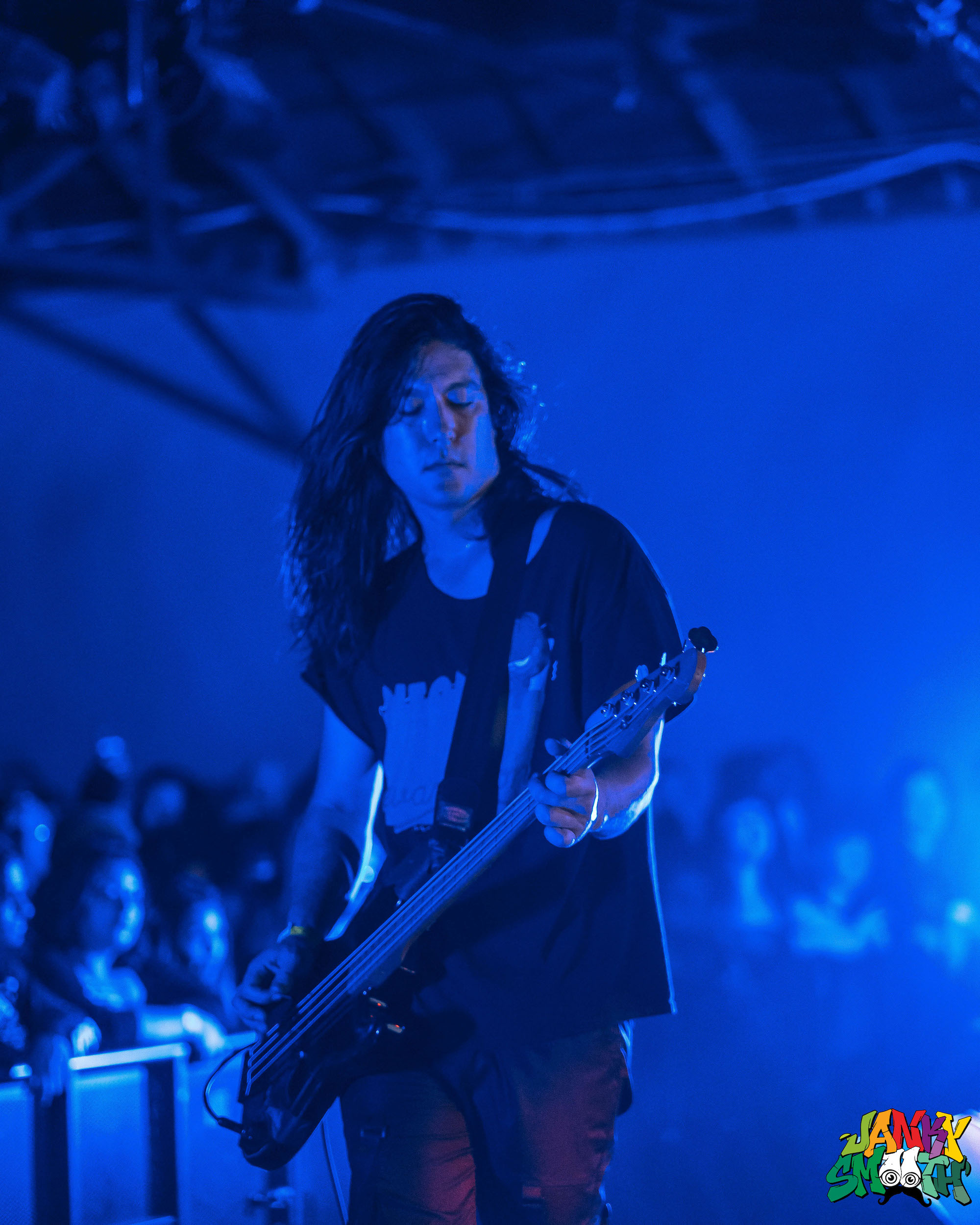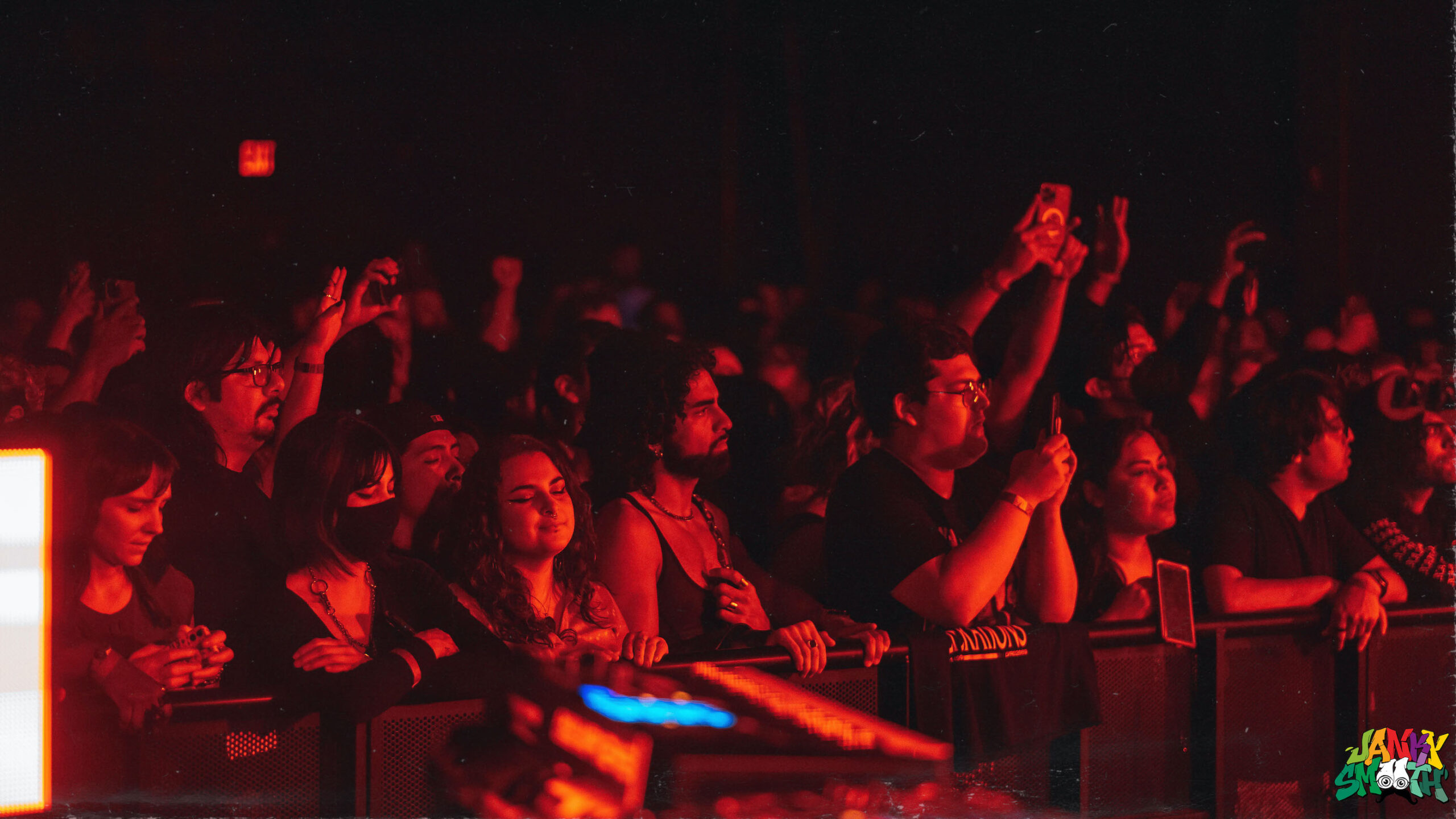 This ambitious method of incorporating features from other artists seamlessly into their own sound is perfectly conceived in Health's "Disco" series of albums, with the most recent release in these projects being Disco4: Pt. II. The newest album features guests such as Poppy, Nine Inch Nails, Lamb of God, and even The Neighborhood. With each "Disco" album comprising of different features on every track, there is never a point where it sounds like Health is sacrificing their own artistry for the guest they are collaborating with. Disco4: Pt. II was released on April 8 by Loma Vista Recordings, two days after the record release show at 1720 Warehouse.
Health's earlier works, such as "Get Color" and their self-titled 2007 debut, contain a lot more influence from sludge rock and shoegaze music than their recent material. While the band has evolved with incorporating the newest waves of industrial music and hardcore punk recently, they still retain their initial contrast between noise and tranquility. Although the popular genres that embody these sounds have changed in recent years, Health has found a way to transition their roots into something much more modern for newer listeners. The sounds of the Los Angeles alternative music scene have changed a lot since Health recorded their debut album at the legendary The Smell in 2007, and Health has always been dedicated to evolving with these changes.
With a goal that only the greatest artists can achieve, Health encapsulates the energy from every underground music scene and somehow blends them into a massive sound that could fill any major arena. While Health is a band that will never drift away from the sounds of the underground clubs and venues they started in, they will never be limited by these roots and will always pioneer methods of bringing these influences to a massively ambitious scale that can never truly be replicated by any other artist. You are sure to leave a Health show in absolute awe if you ever have the opportunity to see them live, as their intense contrast of emotions cover all genres of underground music and is sure to appeal to any fan of the current alternative music scenes. With the vast array of features on the new Disco4 albums, Health is rapidly growing in impressing new fans from these audiences.