Different Shades of Black: Adult. and Plack Blague at Soda Bar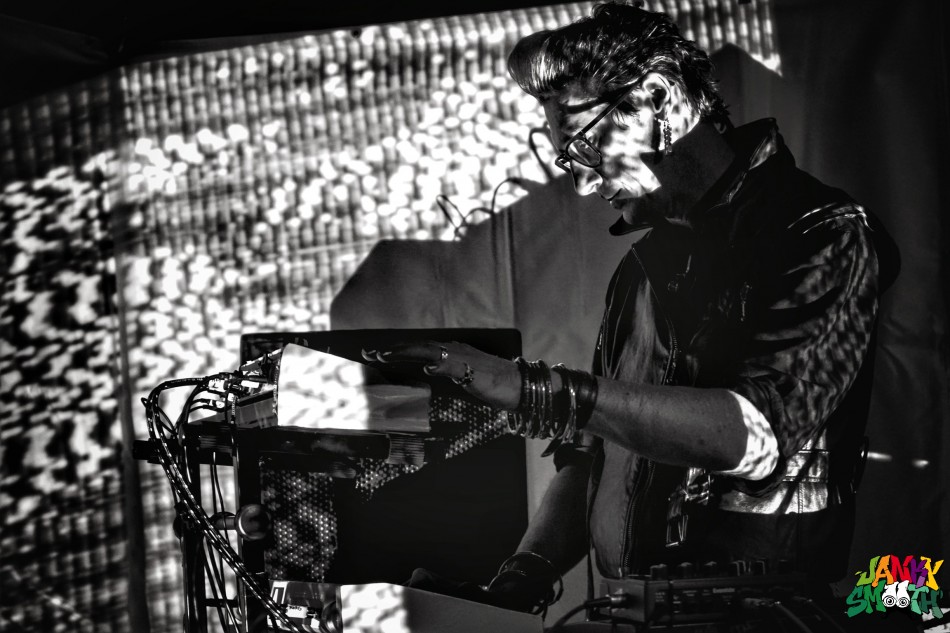 Words and Photos by: Rebecca DiGiglio
What's this? A San Diego show being covered by Janky Smooth, you say? No. It couldn't be.

But it is.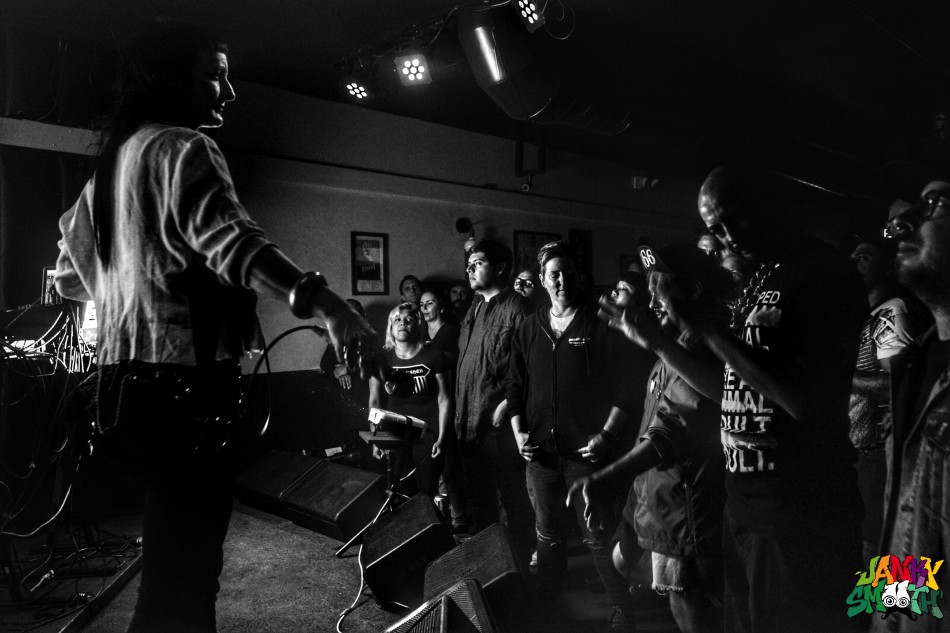 The reaches of this esteemed publication are expanding— manifest destiny and shit. Allow me to be your photographic and lexical liaison, starting first with an electronic show featuring the impossibly-cool-looking-in-a-European-way ADULT., leather daddy duo Plack Blague, and the fog-drenched, one-man San Diego act, O/X.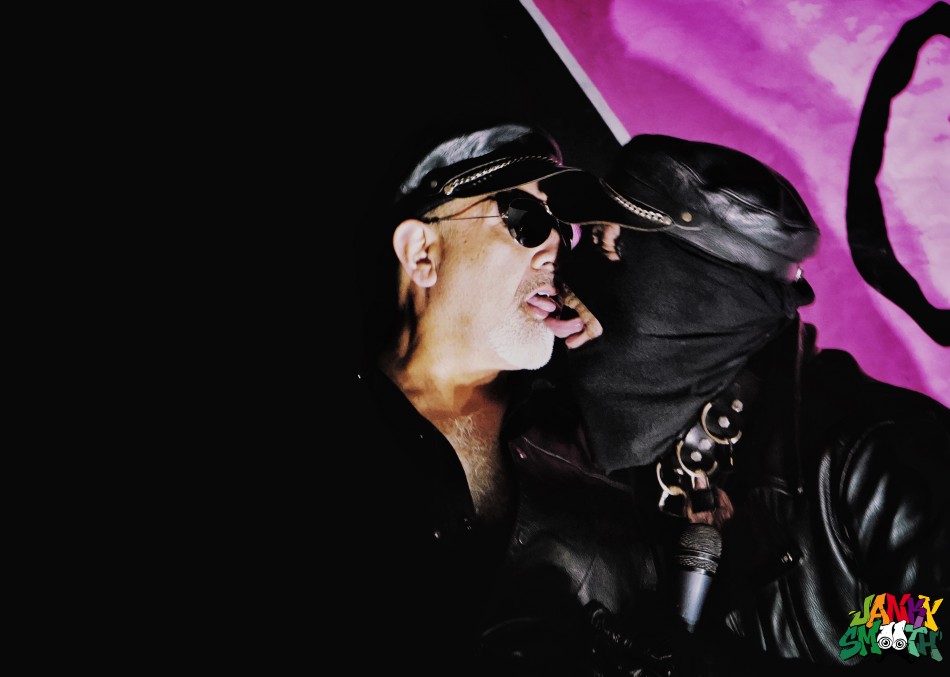 Opening act O/X started the night with trigger finger on the fog machine and a trance-like demeanor: all dreamy swaying and eyes-shut synth stroking. O/X is the solo project of Chris Oxendine, and the music is self-described as cold wave. Oxendine seemed to intentionally lull the crowd into a false sense of calm for the more beat-heavy, dance-centered night to come, eventually growing a little more rapid towards the end of the set, as if to briefly warn of sounds to come. The show was a release party for his latest cassette, "NEW LIFE", released through record label Dream.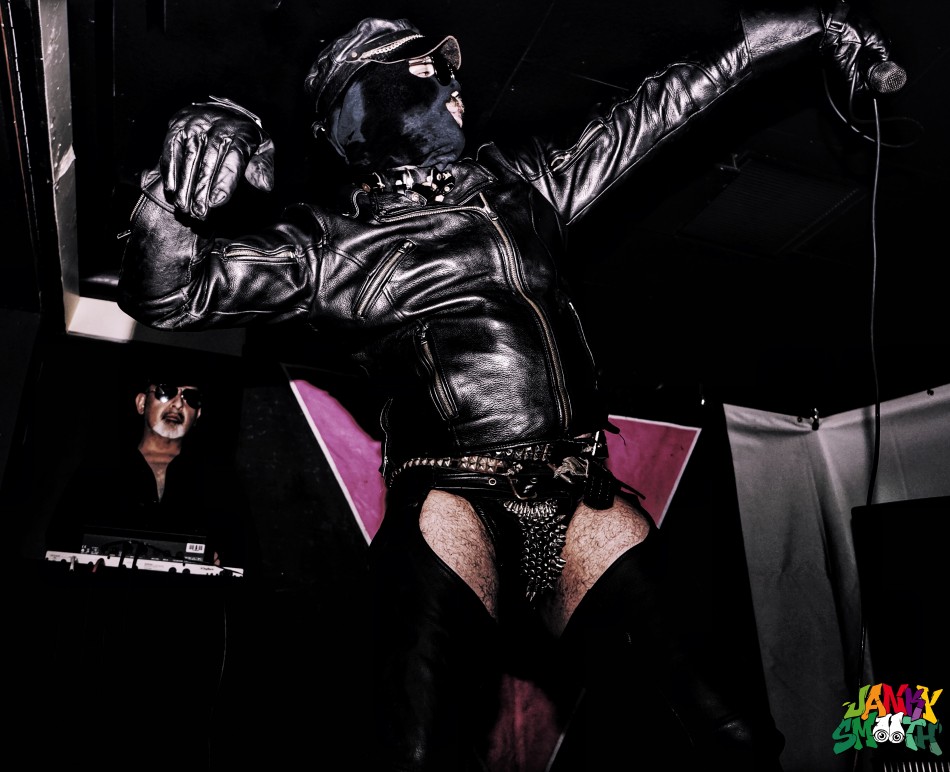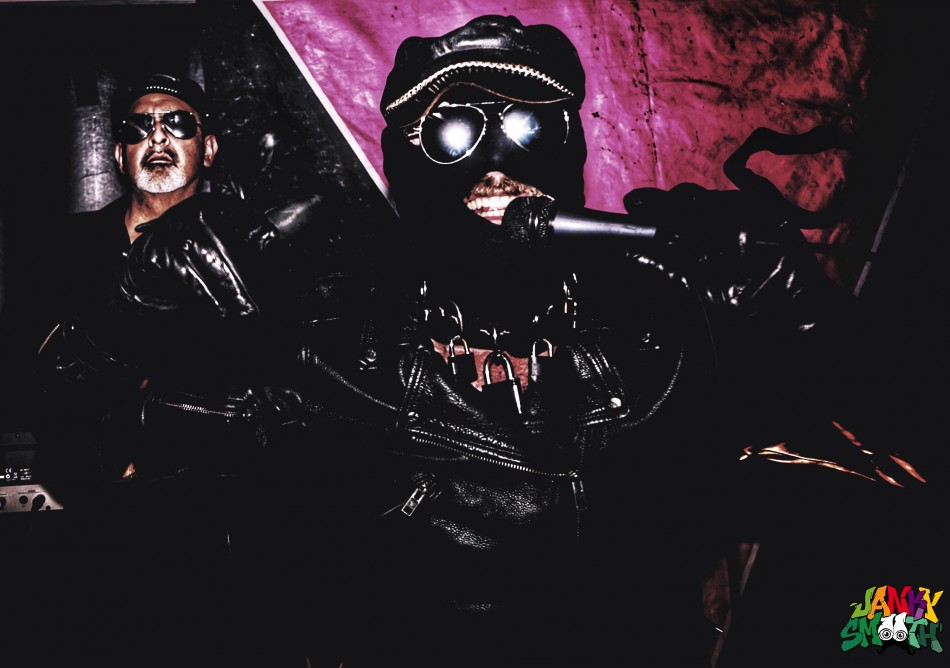 Shortly after, the night turned naughty with the shock to the system that was Plack Blague: two leather-clad daddies bringing heavy, industrial beats and vocals that vacillate between sensual and aggressive singing. Think Techno Limp Wrist (And I say that intending it purely as a compliment).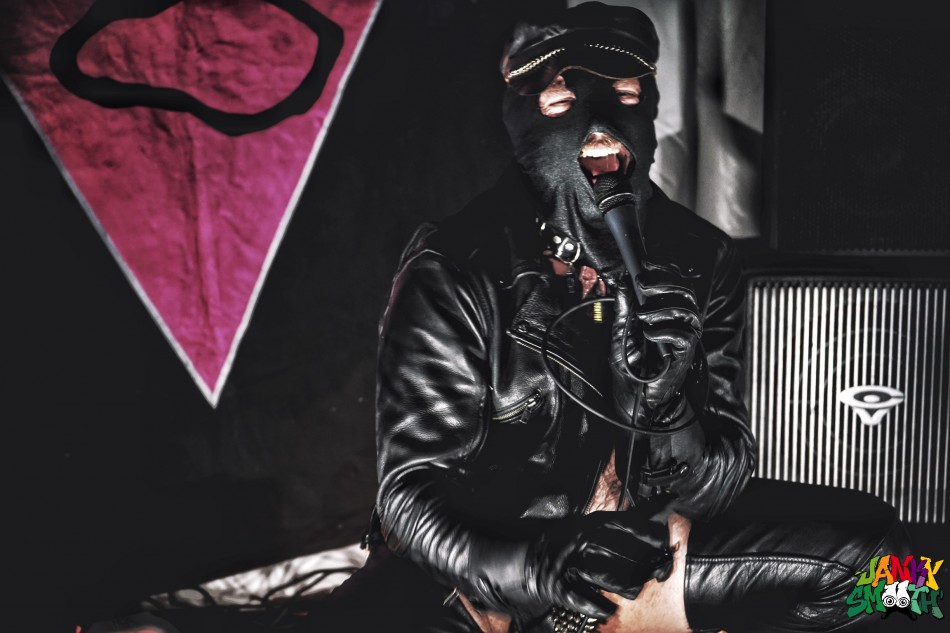 Speaking with vocalist Raws a bit afterward, we talked about how crowd reactions to the Blague can be anything from apprehensive confusion to unhinged anger to pure mental breakdown, with one concert-goer once having a meltdown on stage, having to be dragged off and kicked out. None of that was the case here in San Diego, thankfully; the crowd fucking loved it. Hoots, hollers, and sweaty dancing abounded for the duration.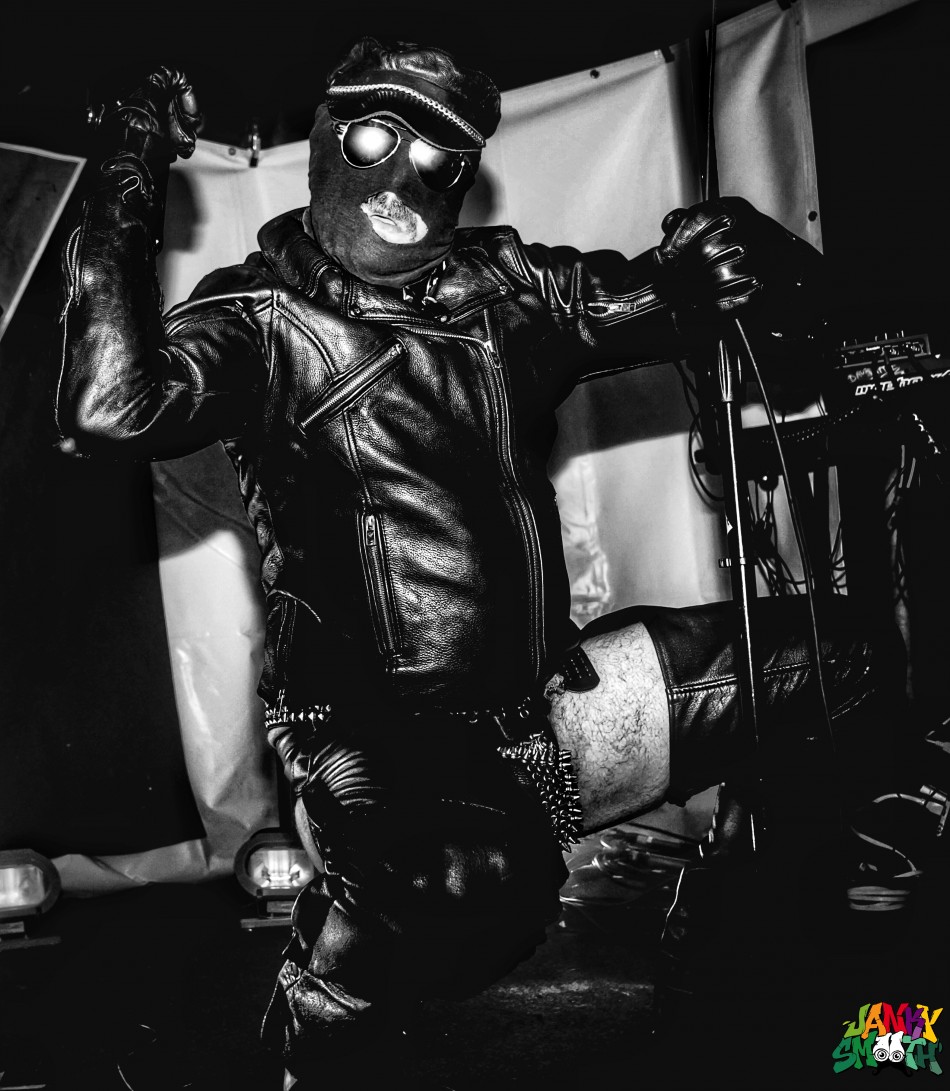 Headlining ADULT. came next, and my initial thought was how interesting it was to see three iterations of dark, electronic music done in three very unique ways. None of the bands mimicked or brought to mind the others; each had their own charisma and charm. It made sense to me that Plack Blague and ADULT. would tour together, and yet I could also see fans of the latter being taken aback by the former. I like that in a show.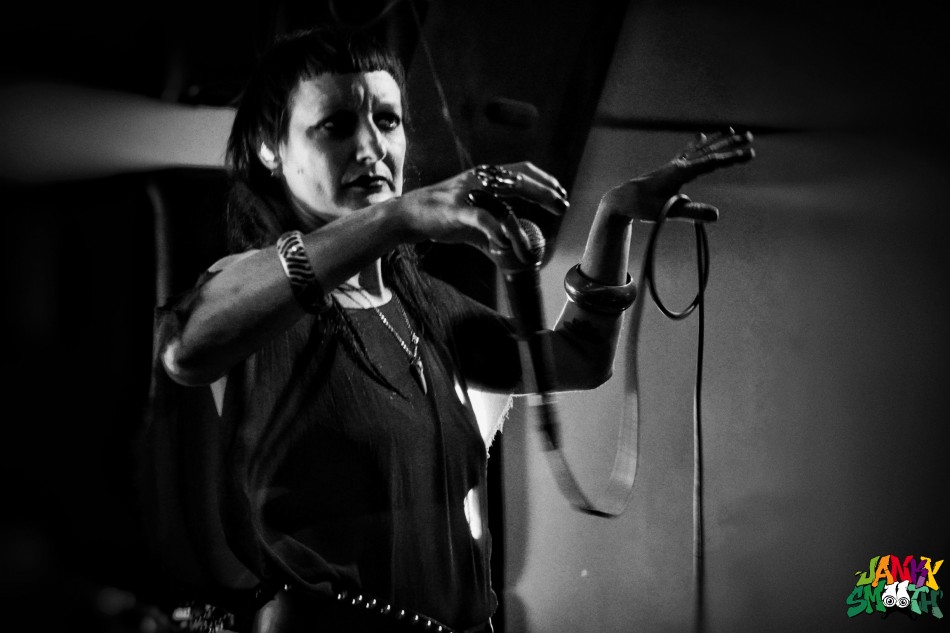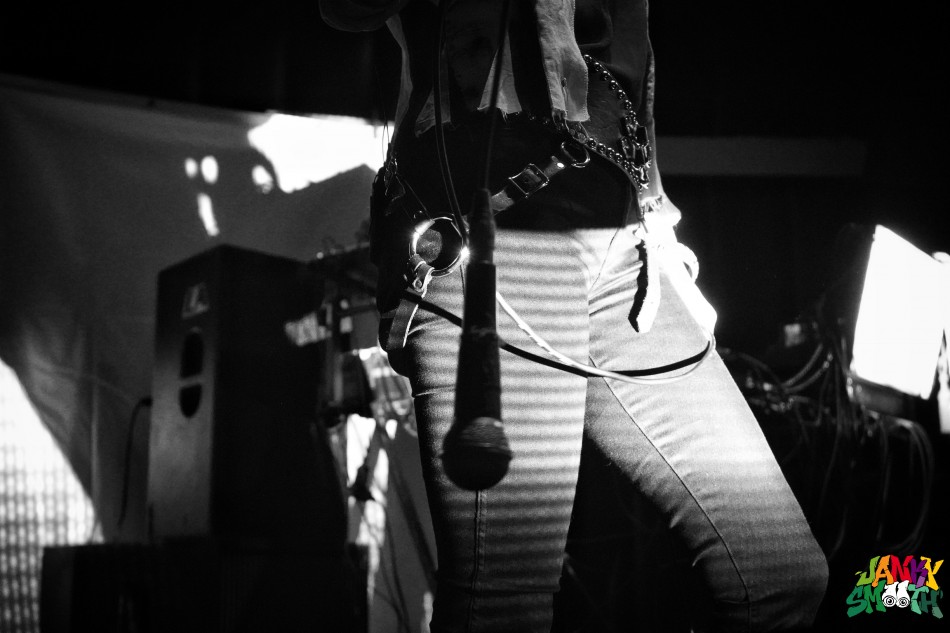 But I digress. ADULT. are currently touring in support of their recent release, This Behavior, off of which the veteran band started their set with multiple new songs. Vocalist Nicola had a very magical vibe about her, a sorceress with stage presence that mixes undulating fluidity and softness with the right amount of jolting, awkward movements and hard vocals. Adam's demeanor was cool and solemn throughout, expertly navigating a maze of cables, drum machines and synthesizers that controlled the energy of the room. The audience was undoubtedly under the couple's dance punk spell.