Take This: Win Two Tickets to Desert Daze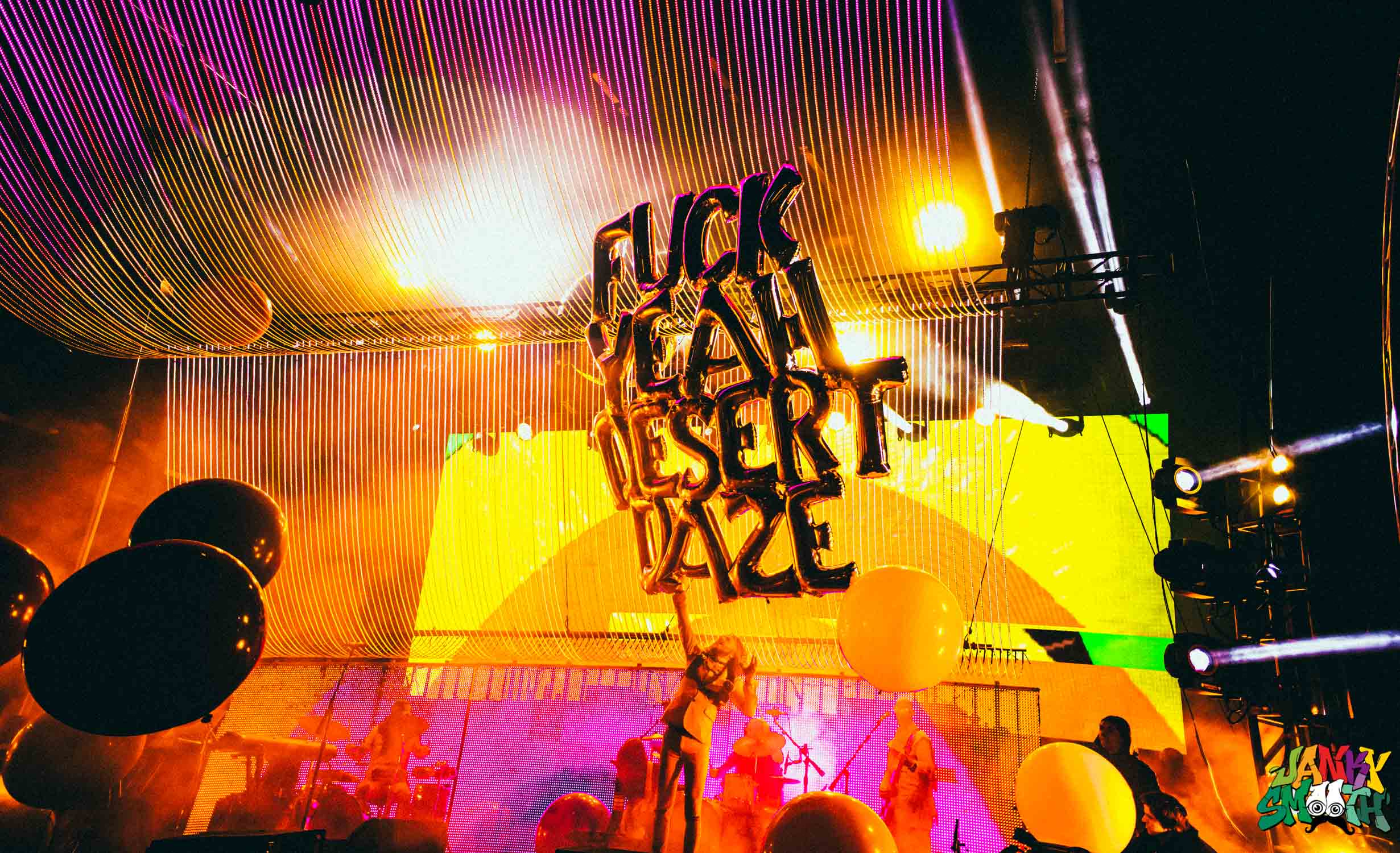 The mystery has been revealed. The pandemic was not only the first year without a Desert Daze since the festival's inception but hell, it was the first year without a Janky Smooth Desert Daze giveaway. Back from the dead, we are here with a pair of tickets awaiting some lucky winner to this giveaway.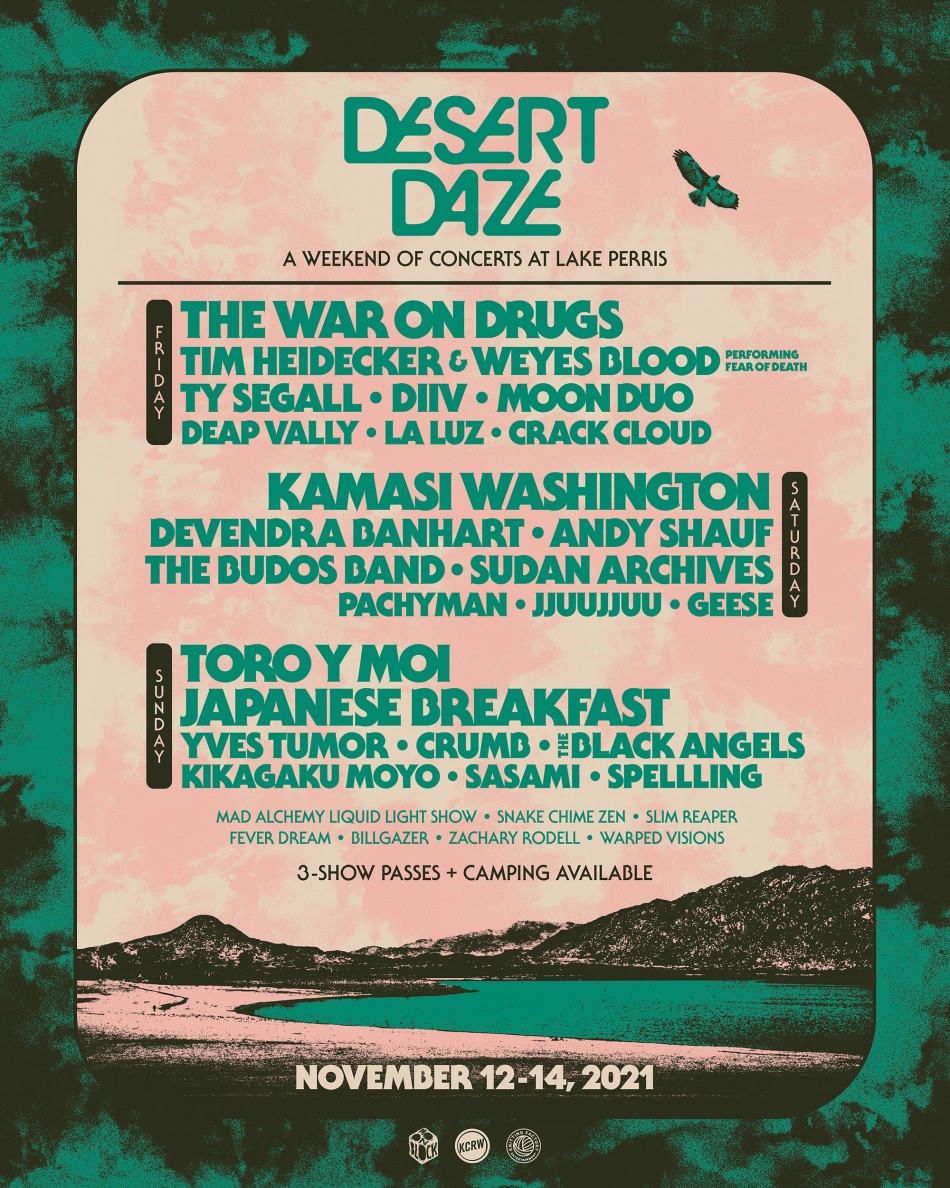 YOU CAN BUY TICKETS HERE OR:
ENTER TO WIN 2 TICKETS TO DESERT DAZE
NOVEMBER 12TH TO 14TH AT LAKE PERRIS
Step 1- Join Our Newsletter (look for pop up every time you arrive at jankysmooth.com)
Step 2 – Follow us and Desert Daze on Instagram and Facebook
Step 3 – Tag a Friend and the artist you want to see at Desert Daze most in the comment section of our INSTAGRAM or FACEBOOK DESERT DAZE Ticket Giveaway Post
WINNER WILL BE SELECTED ON NOVEMBER 1ST AT 11AM PST VIA EMAIL CONFIRMATION
But first, a few things that lucky winner might expect out of their three day weekend trip to the dreamscape Desert Daze manifests, where each note played by each artist is a building block, there is no pain, let alone pandemic. In reality, guests must show proof of vaccination or negative test within three days of the fest. Soon as you do that though, they gain entry into that familiar but fantastical lakebed with stages on either end and artists of every stripe. Here are some of the artists we can't wait to see and cover at Desert Daze.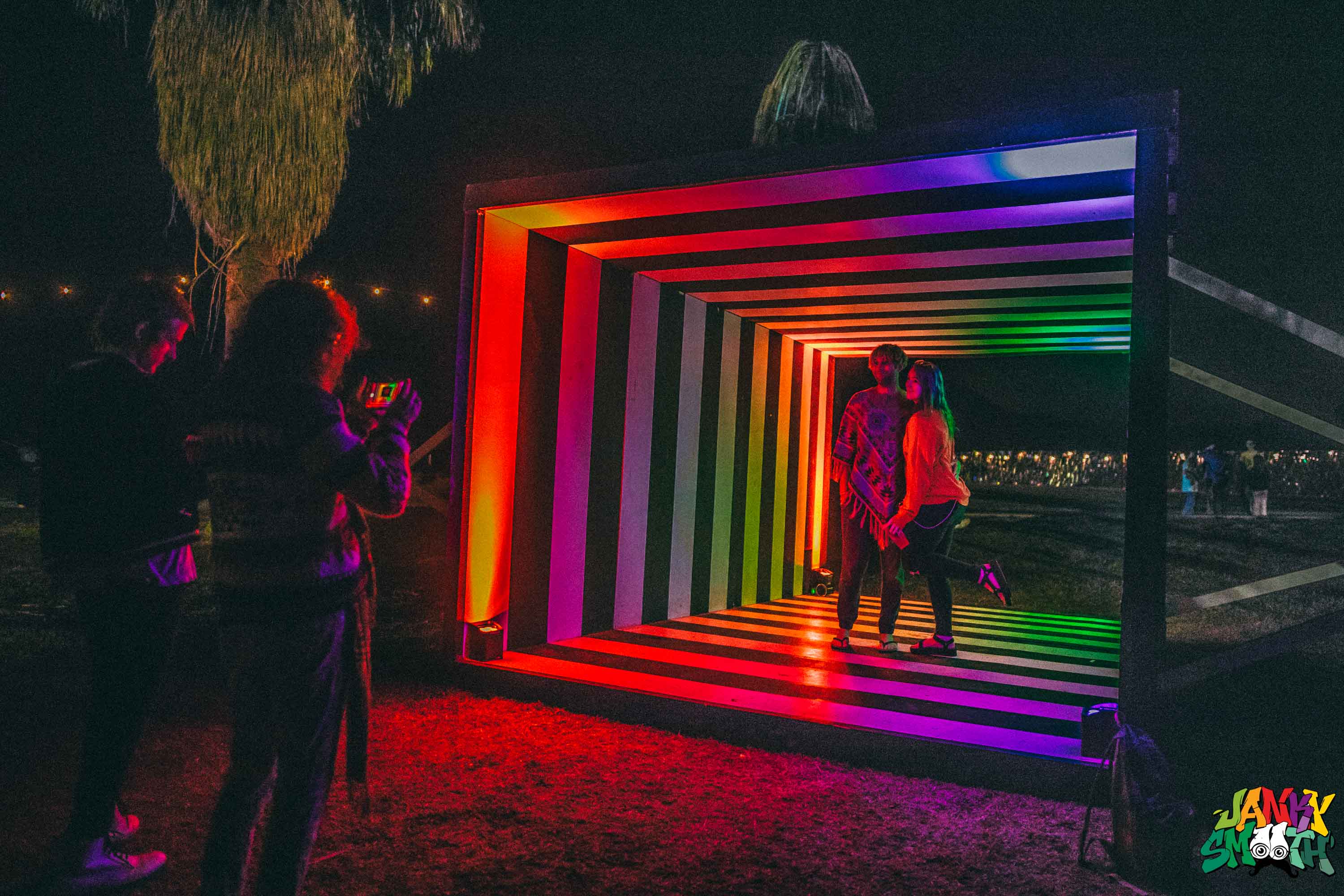 Merely seeing The War on Drugs atop the Desert Daze lineup was a cathartic moment for some. Cementing Desert Daze as the festival where alternative music reigns supreme, you can almost sense the magic in the air during this set and how much it will uplift the crowd. The War on Drugs are a hybrid of every sort of music Desert Daze shelters under their ever-expanding tent.
A psychedelic musical experience even the unbelievers cannot deny, Moon Duo's incredible concerts will finally get the production they deserve. A box is not enough to house this band's sounds and visuals, I'm sure Desert Daze is going to pull out all the stops to give Moon Duo the stage and set of our dreams.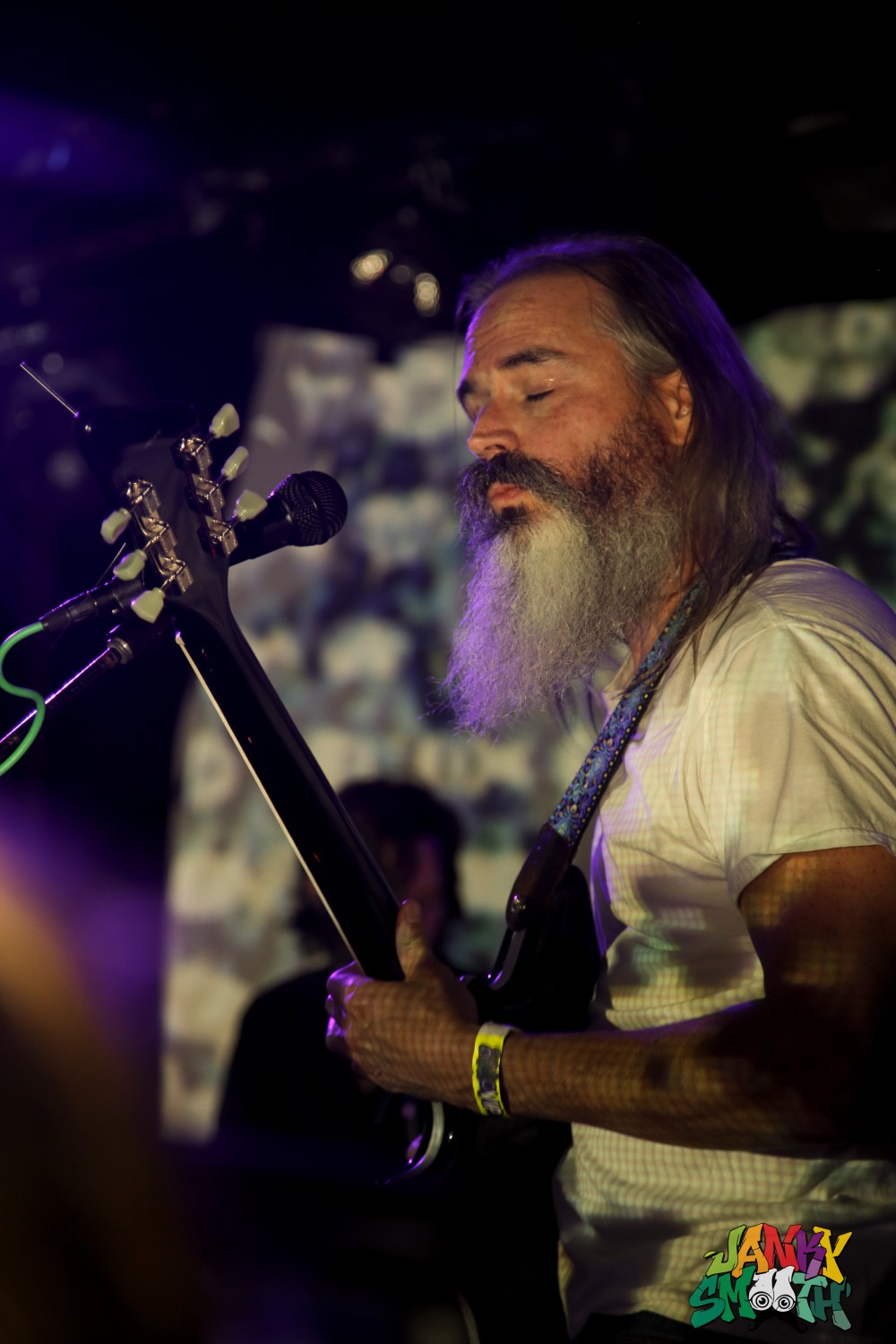 Noisy rock duos are rarely as cool and uncompromising as Deap Vally. Going a year without Desert Daze, we want to see the festival celebrate itself and its return, Deap Vally is going to kick so much ass it'll snap us right into the good times.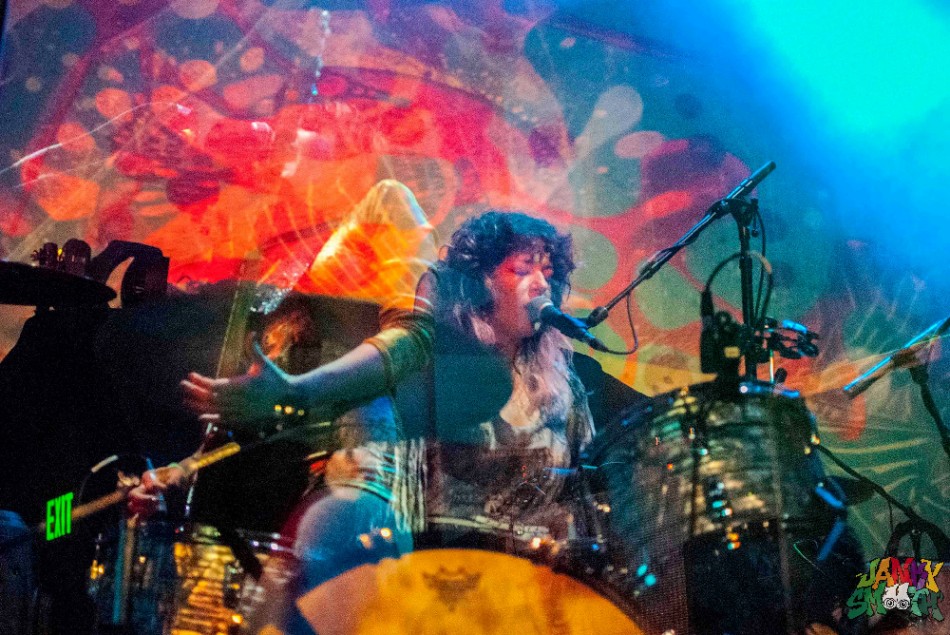 There'll be plenty of bodies swooning when this set comes around on Saturday. Things are going to get intimate but trippy, when Devendra Banhart hits the stage. Make sure you have a partner you feel safe traveling to other dimensions with because where we're going, there's only love.
Take us away, Phil. If you put the same voodoo into this set as you do in your festival, then everyone will be in store for pure euphoria during JJUUJUU.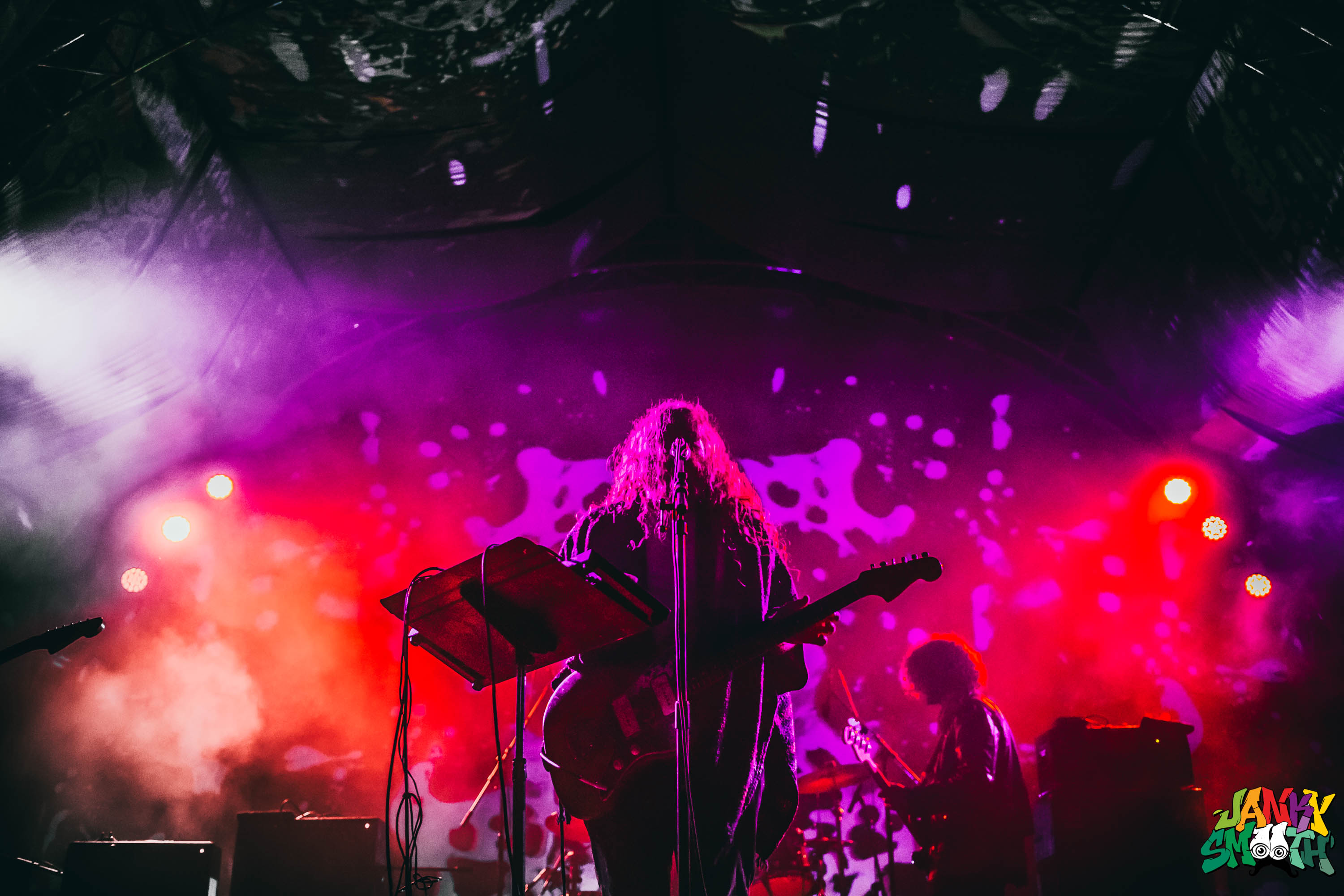 With three sold out shows at the Regent and a cancelled tour with Bright Eyes, Japanese Breakfast are one of the most elusive bands for a concert-junkie to see. Desert Daze is your chance though, so long as you're anywhere on the lake, you can get an earful of love at Japanese Breakfast's set.
One of the most psychedelic characters in all of contemporary music, Yves Tumor will bring unexpected sounds and scenes to Desert Daze. This is going to peak everyone's curiosity and high. Just you wait.
Crumb's 2019 performance and LA run were so legendary, they needed to come back just because we didn't get nearly enough of them. In 2021, these soft, lulling New York slow jams are going to rock Lake Perris into a whole new dream.
Kikagaku Moyo may have become the most essential psychedelic rock band there is and you don't need me to tell you that, you just need to turn on their music and see for yourself. If you want the best psych rock fest in the country, this band simply has to be there.