Chet Faker, White People and Masturbation at Club Nokia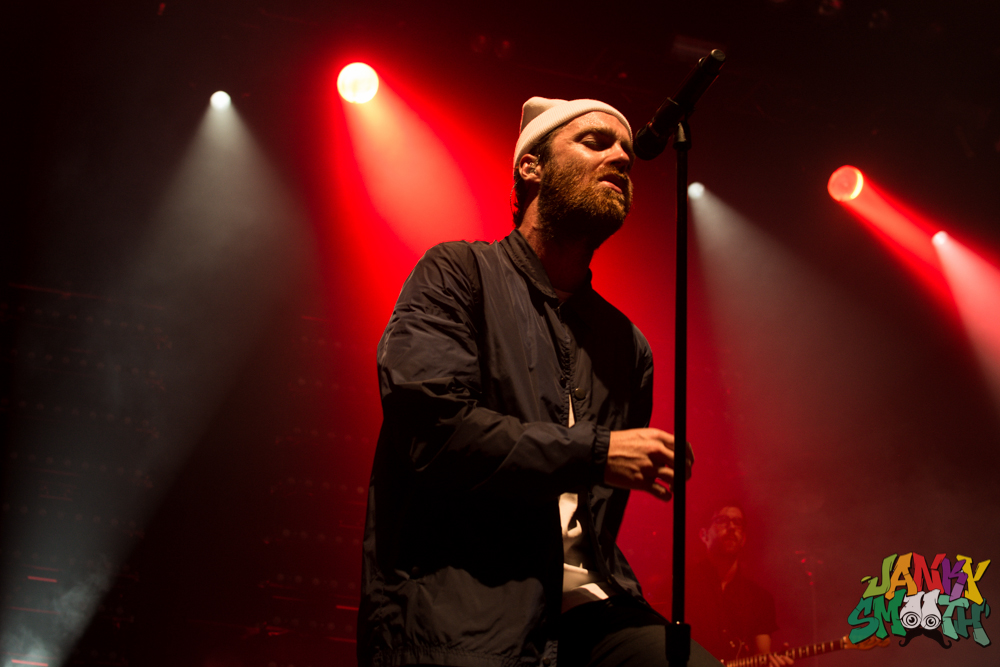 Words and Photos: Taylor Wong
The other night I got the chance to cover a show that I normally wouldn't attend but I was blessed enough to witness Nicholas James Murphy aka, Chet Faker's second show of two that were sandwiched between two performances at Coachella. Now i'm not saying I wouldn't cover it because he sucks, because that's just not true. I am just not that into electronic music. The only way I would be down to see something electronic is if it were something bass-y like Chet Faker or Flume. Those kinds of acts take the electronic production and mix it with live music in the most fascinating way. I am writing this review from the perspective of some one who had no expectations. Aside from listening to him briefly on Spotify the day of the show and stumbling upon him at Fyf Fest last year, I was in the dark.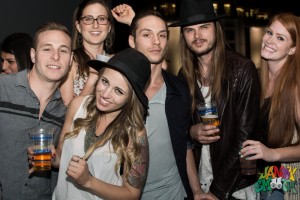 Even before arriving at the Club Nokia, I assumed Chet Faker had a predominantly white, female demographic- around the age of 20 to be specific. As soon as I entered the venue I took not of how empty it was for a sold out show. I've noticed over the course of this year that it seems like people go to shows specifically for the headlining artist and rarely show up early to experience new music. I on the other hand always arrive as soon as the doors open, which tends to be about an hour before the opening artist. This gives me time to get a little lubricated and socialize with the true fans. I made my way out to the smoking patio with my drink and saw that there were only two people out there and they were socializing with security. Not wanting to interrupt, I lurked in the corner, creeping in on their conversation. The male concert attendee turns to his female companion and exclaims "This guy was in Juice! you know the movie with Tupac?!" Being the nosey creep that I am I later approached the security guard and asked him about the whole Juice thing. He clearly was younger than me, (early 20's), way too young to be Omar Epps. He laughed about the comment but with a stern face I straight up told him, "it's just the common 'white man thinking all black people look the same' stereotype." He understood I wasn't trying to offend him but it really did set the tone for the night.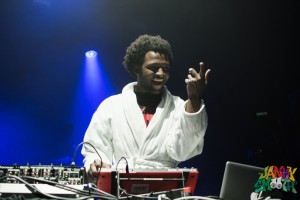 As I entered the photo pit for the opening act, XXYYXX, I noticed the entire barrier was packed with white 20 year old females. I socialized with a few and again, the theme of white LA youngsters took into effect. The first group of girls I met asked me to steal the set list for them and were upset when I refused to do so with my job on the line. XXYYXX took the stage shortly after this interaction, wearing his bath robe from the Luxe hotel that he was staying at. He announced who he was and told us how comfortable he was, fresh out of the shower. He had a Nosaj Thing/Daedalus kind of vibe. It was fantastic. I swear though, the dude totally hopped out of the shower, ran across the street and played his set just so he could go back and lounge around with the free hotel porn he could expense to Goldenvoice. I even brought this up with another group of females outside and being LA women, this did not offend them. This actually sparked a long, heated conversation from their perspective about male and female masturbation. It really blew my mind how open this generation of kids are. Although I am only a few years older, I've noticed the significant difference between this generation and mine. It may sound like I'm talking smack on young, white LA kids, but in all honesty, I respect how open they are.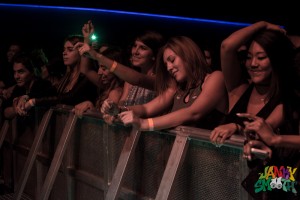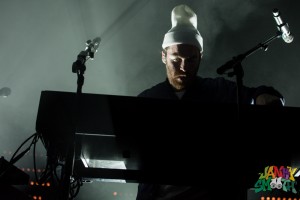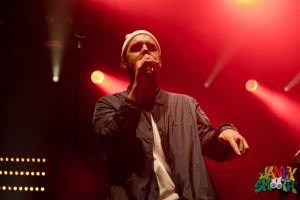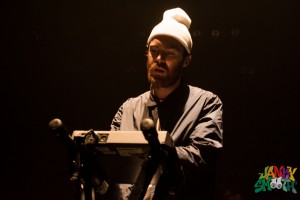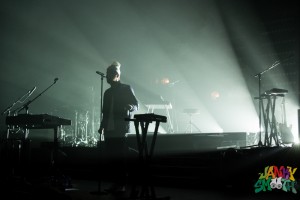 Chet Faker took the stage pretty quickly after XXYYXX. At this point, it was a packed house. He came out starting with a solo set on his synth starting with Cigarettes and Chocolate. Eventually, he was joined by his band and ended his first 40 minutes with a cover of Van Morrison's song, Moondance followed by his song To Me. Chet had what some would consider 2 encores but to me, they were so subtle that he never even left the stage, so I would call it a slight intermission. He came back after To Me with another cover- one of his most played songs, No Diggity by Black Street. That was the song I had been waiting for all night. Like I mentioned, I was a bit unfamiliar with Chet Faker but once he played No Diggity, I realized that we play his version at the bar I work at when I'm not busy covering these crazy shows. I didn't think his set could get any better. I was wrong. Following No Diggity, Chet did a solo version of the song Drop The Game, which he co-produced with Flume. The crowd went fucking wild. He continued the first encore playing solo and was rejoined by his band for the second encore. Chet Faker closed out his incredible set with his first hit song Talk Is Cheap. I'm starting to sound like a broken record but I went into this show oblivious to what Chet Faker was all about.  I can now say Chet Faker is not a show to miss the next time he comes to town. This show sold out within minutes.  Don't sleep on the next one.