The Good, The Bad, And The Ugly: Camp Flog Gnaw 2019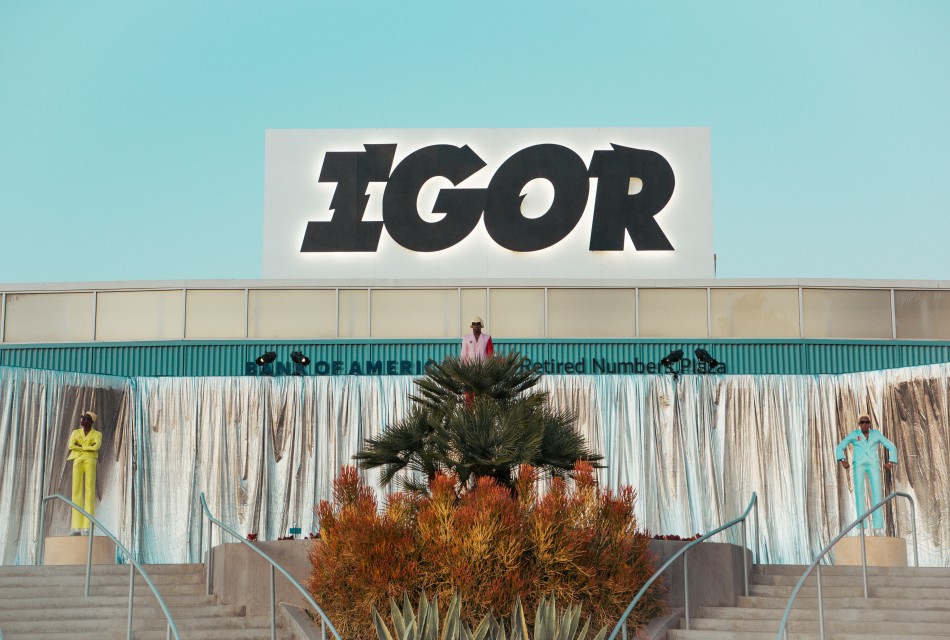 IMAGES COURTSEY OF GOLDENVOICE
The Good: Camp Flog Gnaw 2019 was curated with artists that challenged everyone's concept of what a live performance could be. Boundary expansion is what this festival and crowd have always been about and this year was not only no different from the past but an outlier after such stellar performances like that of FKA Twigs, Tyler, the Creator, and Thundercat. Also, with the festival at Dodger Stadium, the view of the downtown skyline is a constant reminder of how lucky we are to live in such a beautiful city as Los Angeles.
The Bad: Many of the artists who were billed high atop the lineup were actually unimpressive live. Listening to their sets felt like slogging through the minutes in anticipation of the few acts people truly cared about. So, this year the lineup was under-billed and a few of the names it did have were nothing special.
The Ugly: Generation's Z and their reaction to Drake being revealed as the surprise guest are ugly. It was a moment that validated many bad conclusions drawn about young people in 2019. Entitlement and bad manners mainly. I wanted to see Frank Ocean too but I'll be damned if I boo a good performance and make a scene just because I didn't get exactly what I wanted, which was an incredibly difficult thing to get in the first place. There were girls crying their eyes out saying "What is this shit?", fights breaking out between people rightfully telling others that didn't want to be there to leave, and a general feeling of vampirism that came from doing Drake dirty. Camp Flog Gnaw isn't just a festival for young people but it strikes you as a festival of the elite. Don't let the idea that these are outsiders fool you. It takes money to look that weird, that chic. The economically privileged, who in most cases live up to the hype of being mean and rude, don't deserve Frank Ocean.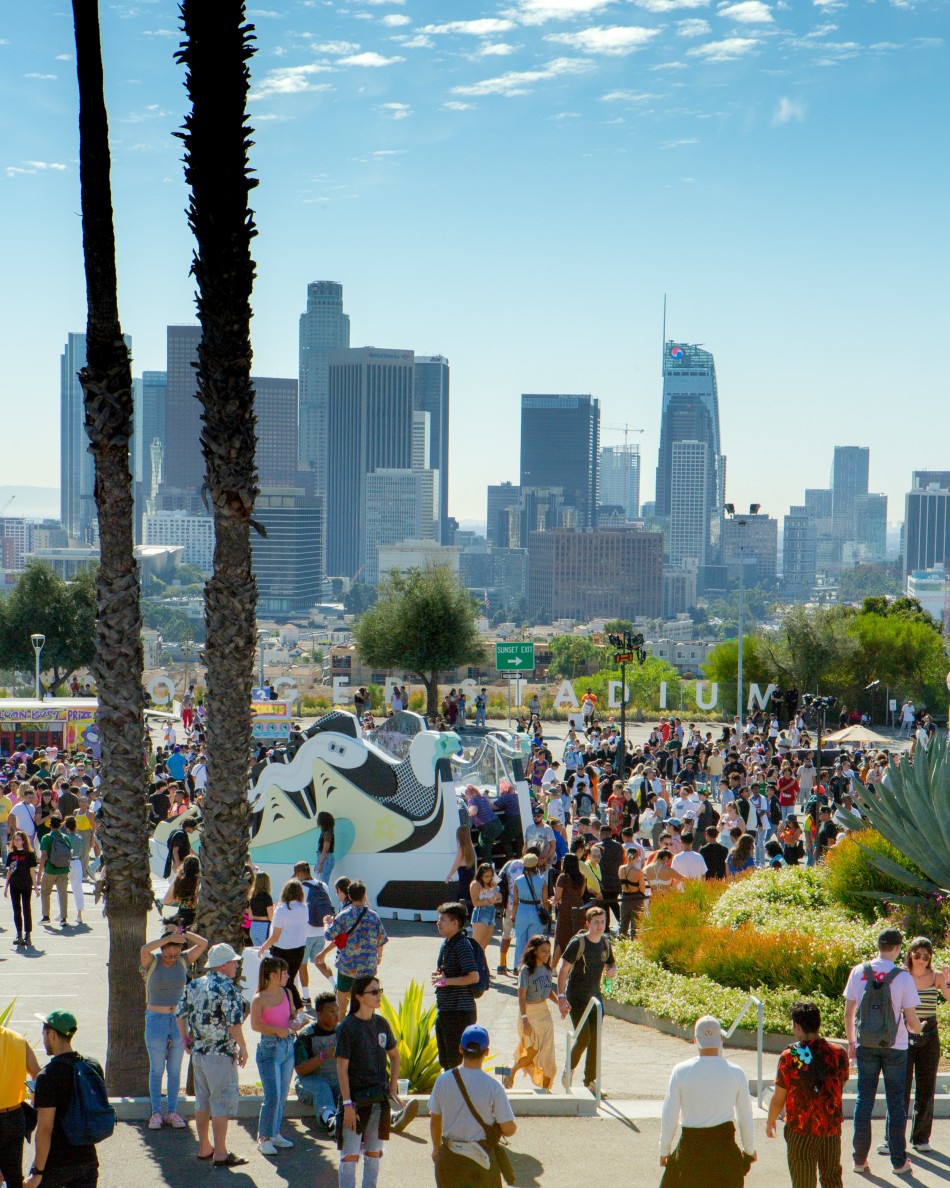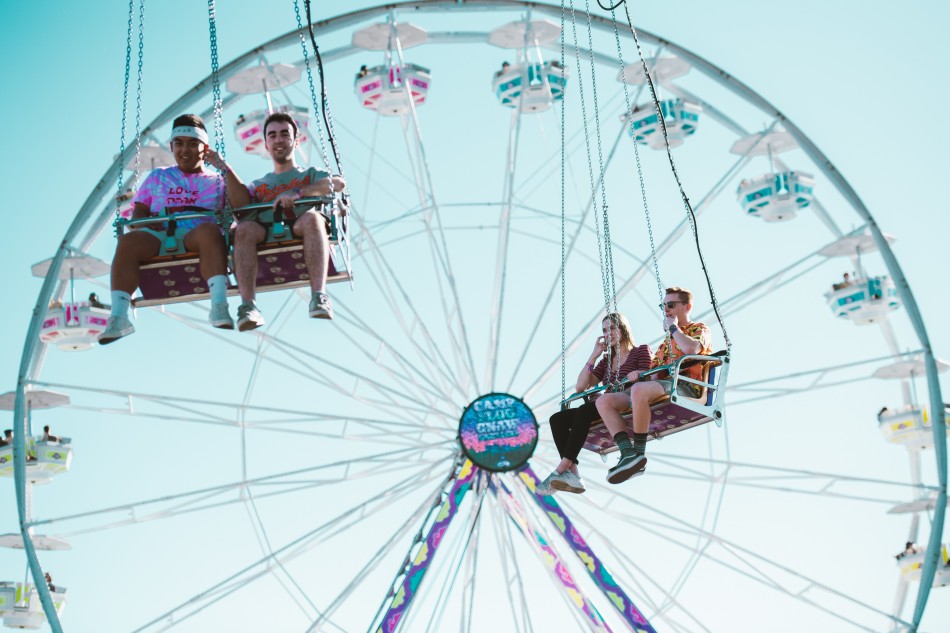 Day 1
I made sure to come relatively early to catch Grime sensation Slowthai, who is bringing back dangerous and transgressive hip hop, all with an Urban UK twist. His set was fun, youthful, and against the grain. He's a good spokesman for a generation that truly does not care. A bit like a Danny Boyle film character come to life.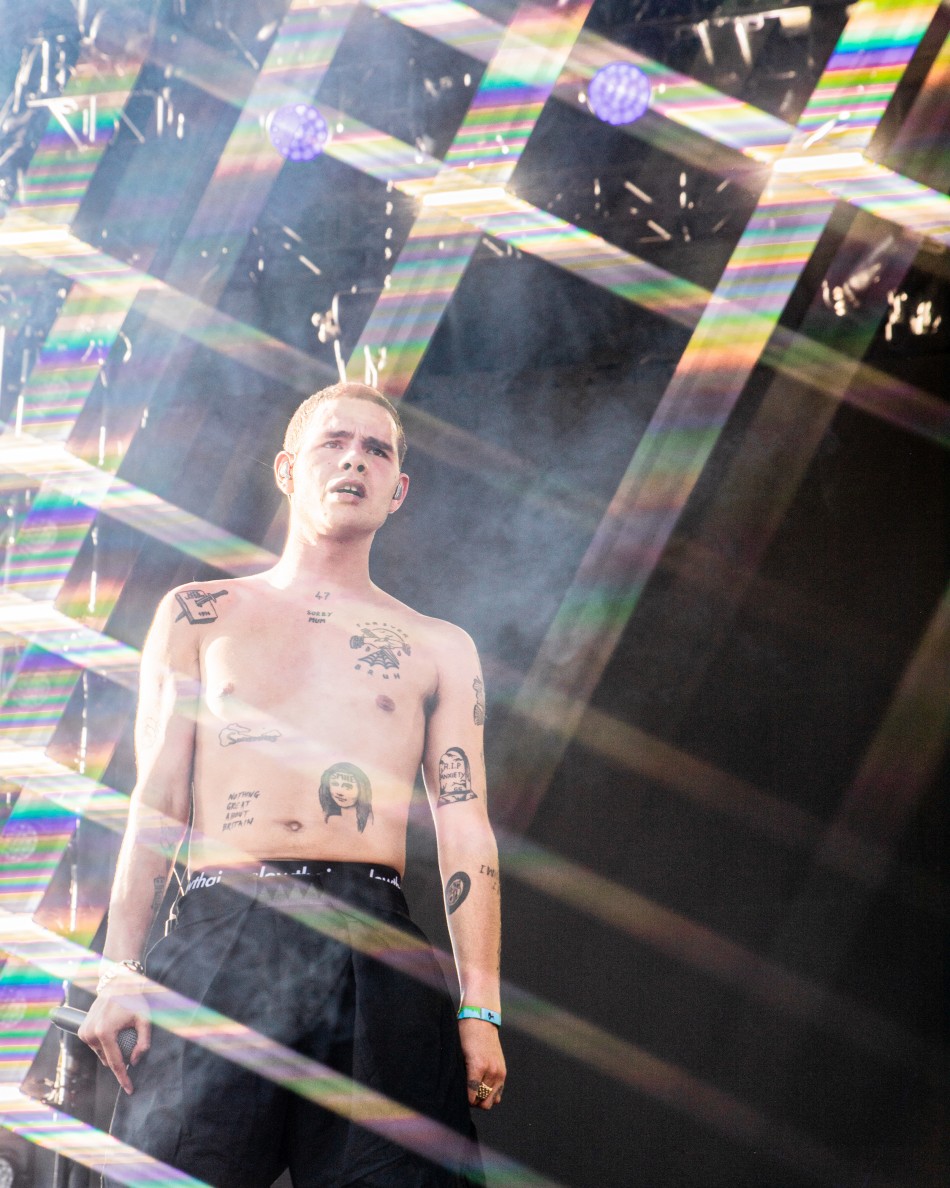 Thundercat played a mind blowing jazz set with plenty of free-form instrumentation that gave the crowd a taste of cultured music. Many of the songs are simply about his cat but still ring with a truth about life that cannot be faked. He brought out Kamasi Washington on the sax, as well as Doobie Brothers legend, Michael McDonald on the ivories.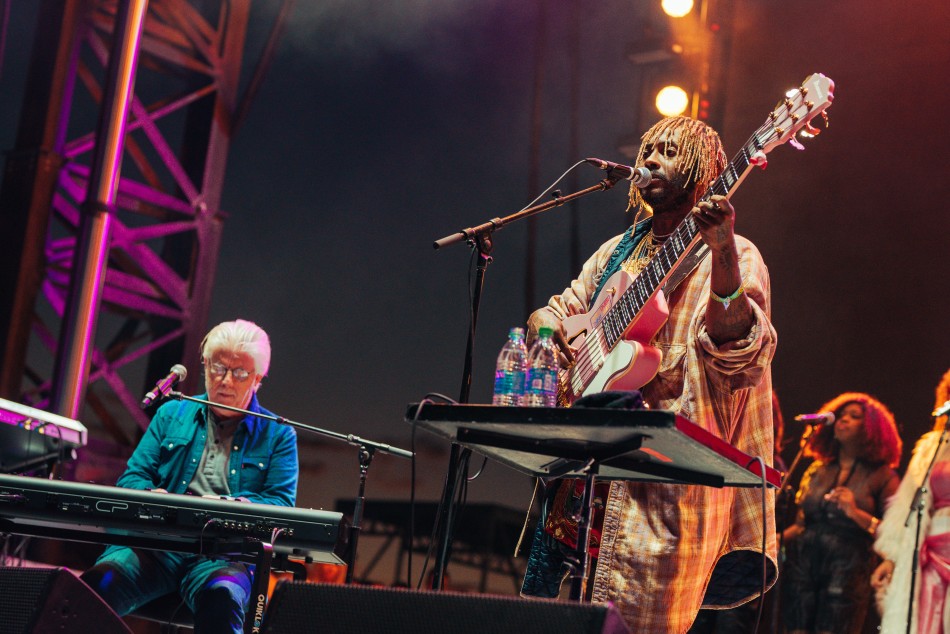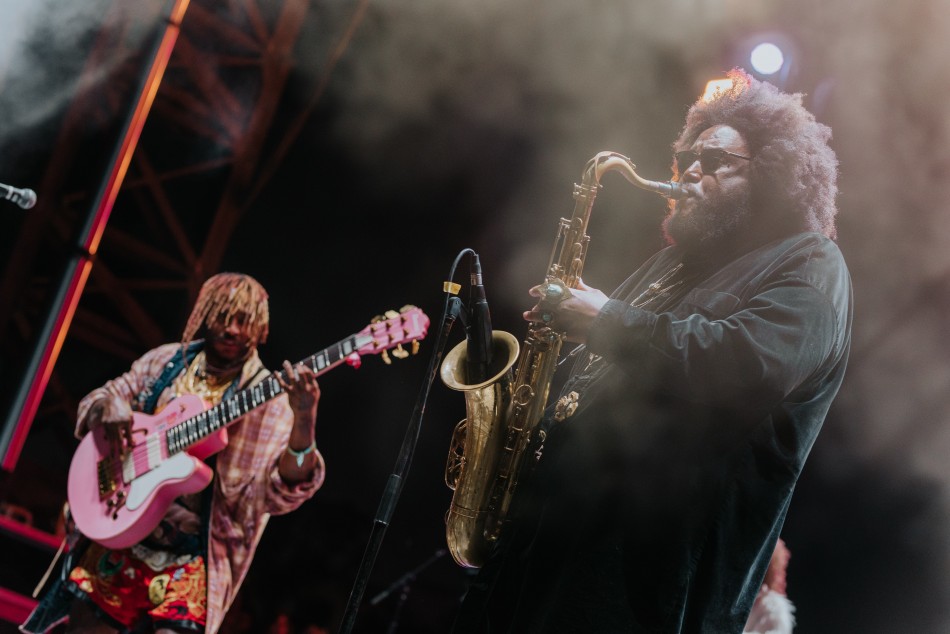 Dominic Fike is a young man who only last year had to sneak into Camp Flog Gnaw but is now playing the main stage. His mellow, tender, rock and roll jams almost feel like a new generation's John Mayer but without the white cheesiness. He plays guitar great and sings great and knows how to connect with an audience. I usually don't listen to this kind of music, but I recognize greatness where it's concentrated in mass.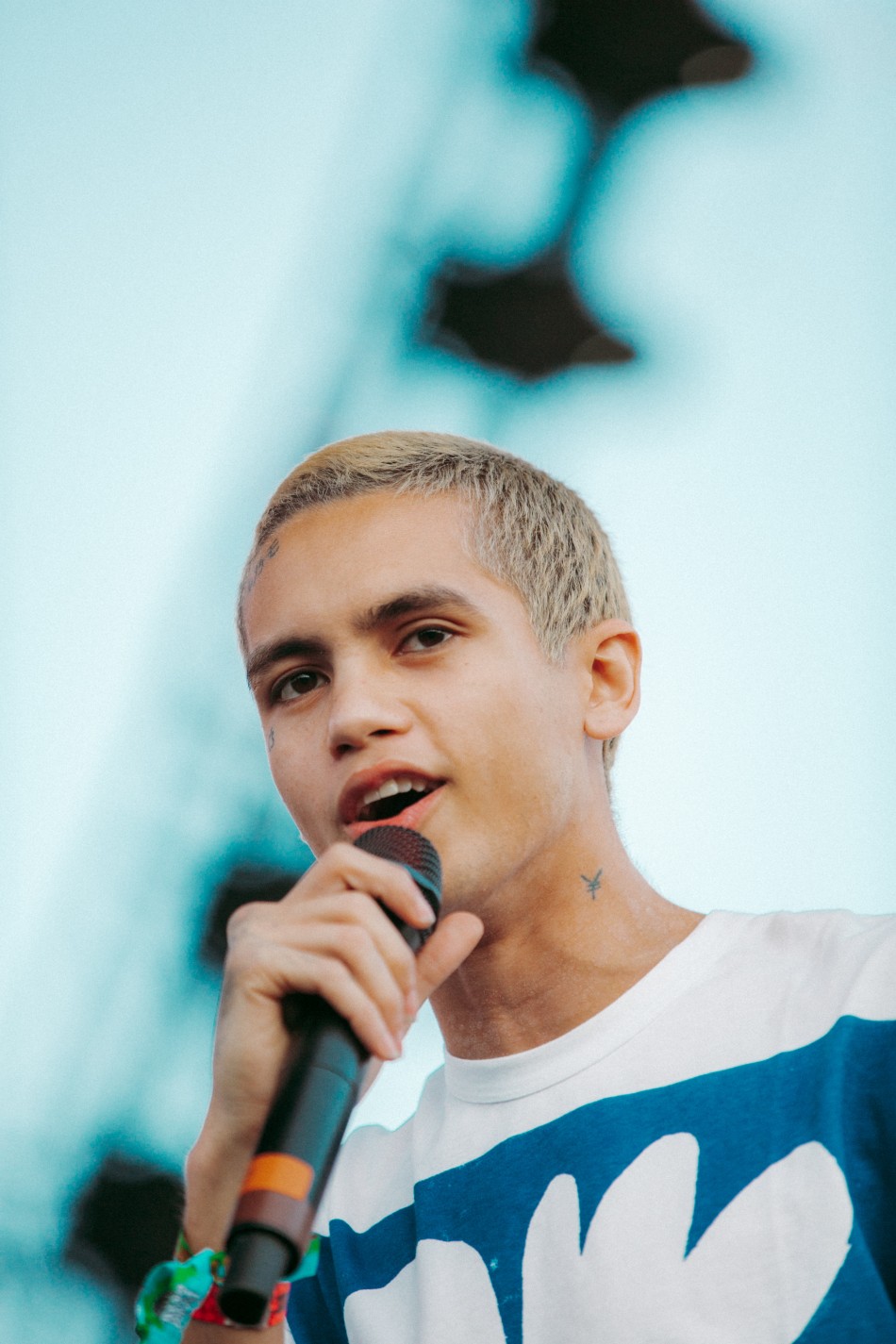 I went to Juice Wrld next, hoping to get that sort of dirty trap you'd expect out of a hip hop festival but in Juice Wrld, I found little in his sound and presence that was truly exciting as the true kings of the young genre. It neither moved me to feel, nor to dance.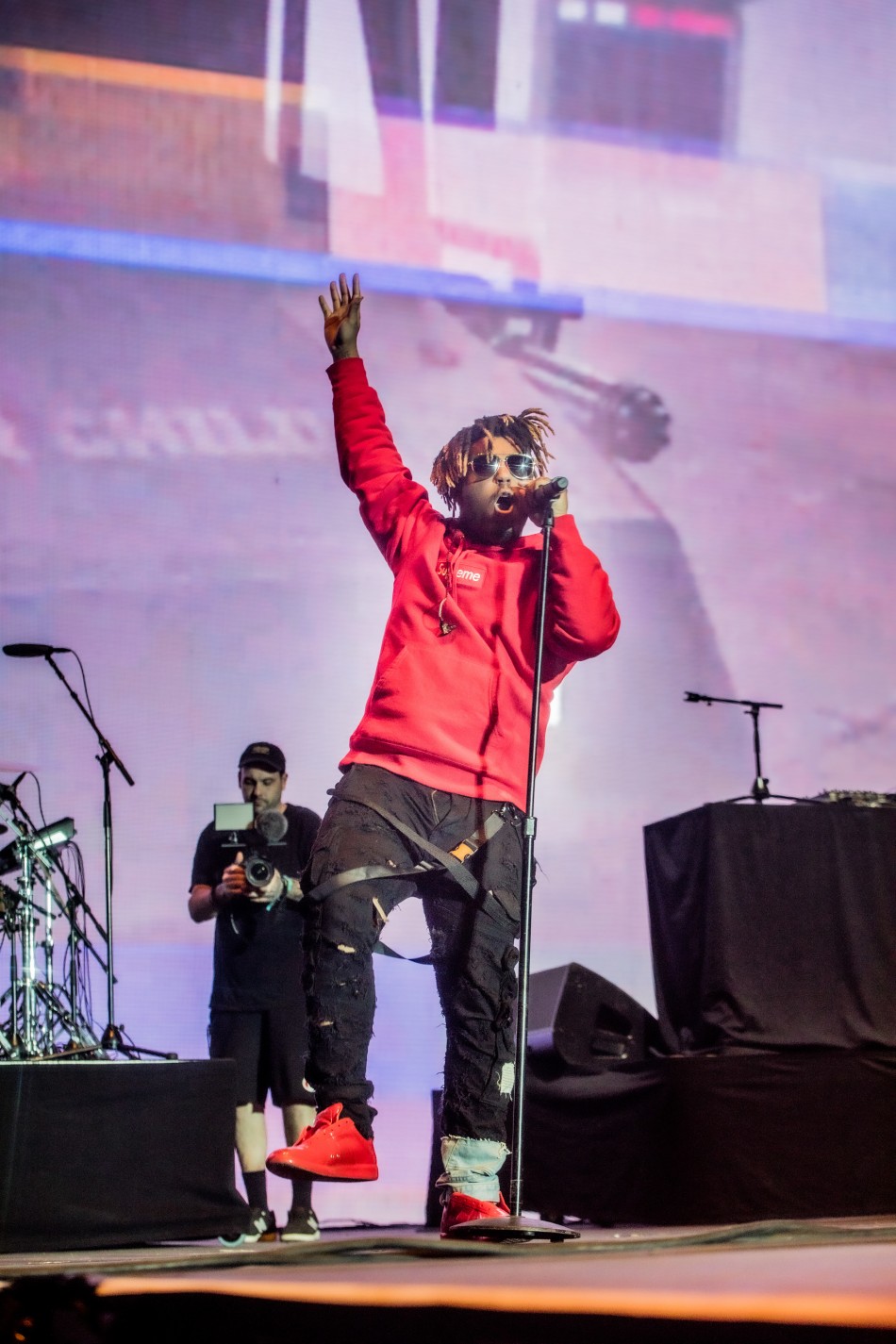 Daniel Caesar really played a great set, showing he's earned every bit of success as R&B's latest crooner and deep soul. There were so many layers and so much substance to his voice, lyrics, and songs that it stole the night. When he takes an acoustic guitar, he has just as much power as any white folk legend.
I'm not going to lie. I skipped out on Tyler, the Creator's set. I know this is his festival but to be honest, I checked out after Goblin. I hear Flower Boy is incredible but if you ask me, there's nothing special about Igor. If anyone is desirous of Frank Ocean, it's Tyler, who's latest album is him trying to be something he's not. Not just a singer but an androgynous, glam rocker in disguise. So, to synthesize my assholic opinion, Tyler's taste is better than his music. Also, Telefon Tel Aviv was playing his first Los Angeles headlining show in over ten years on this night, so that's where I had to be.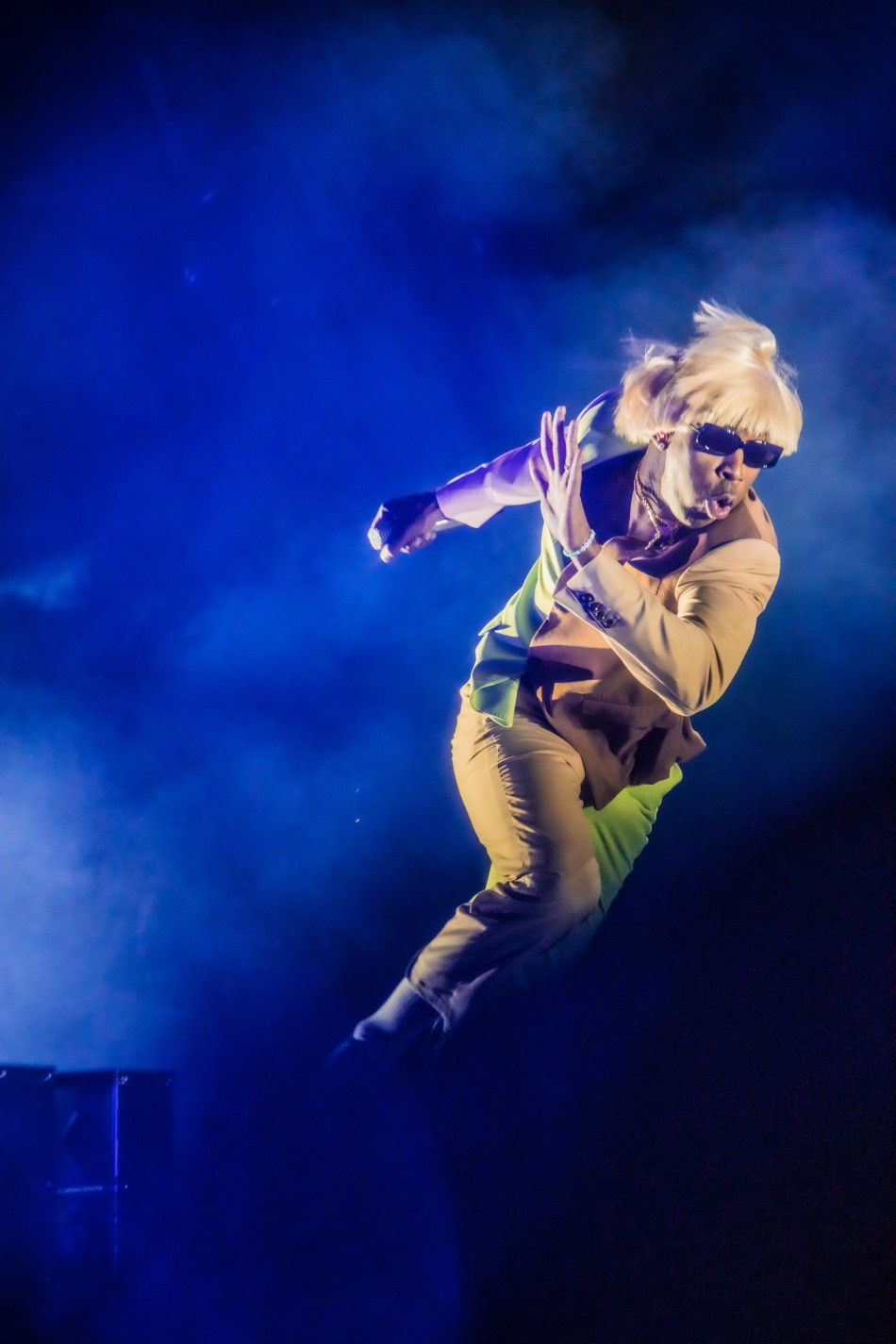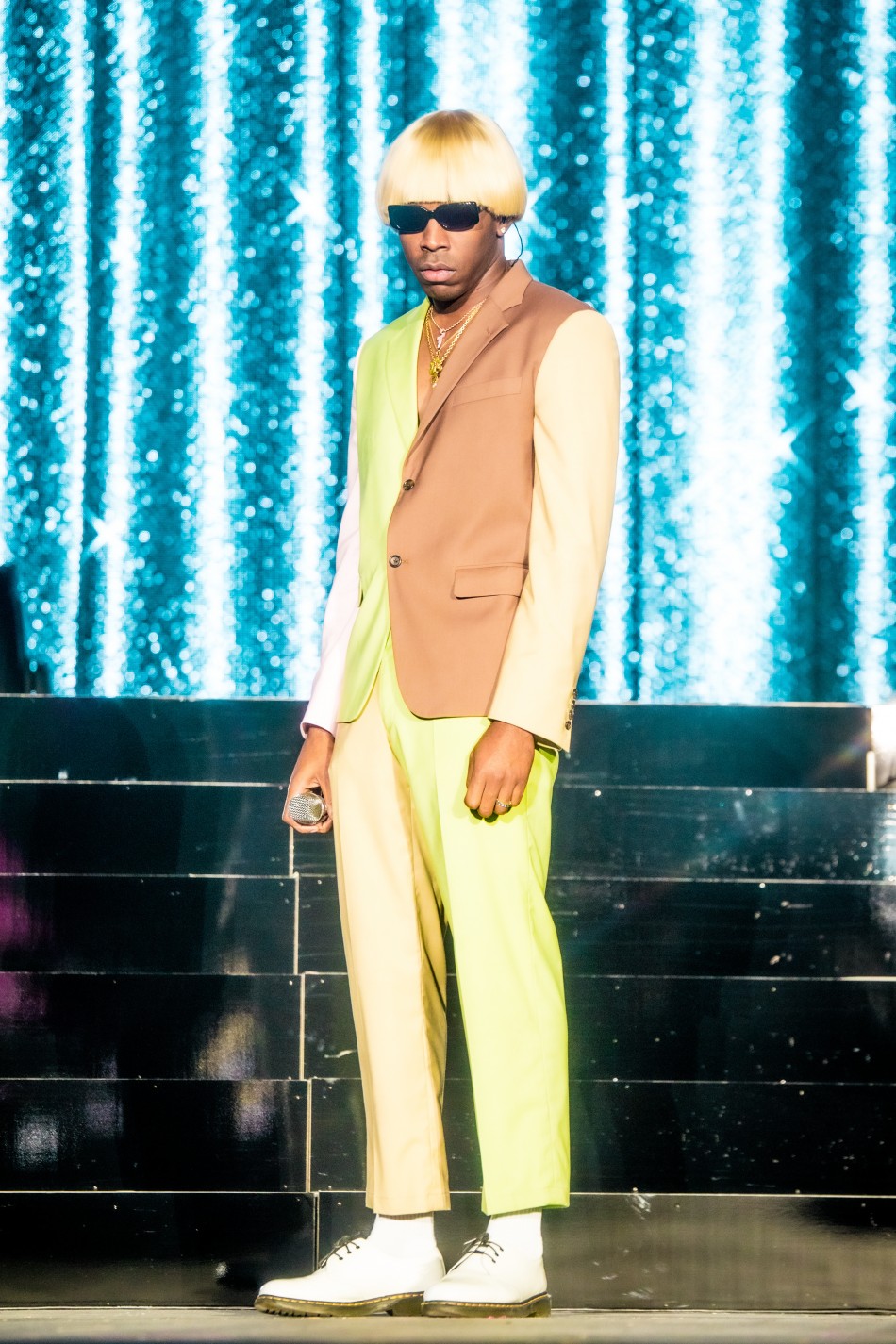 Day 2
I arrived to make FKA Twigs' set and have to say, she was by far my favorite performance of this entire festival. Her voice was absolutely heart-wrenching, sensual, magnetic, and fierce just like her stage presence and wardrobe. Her dancers and stage setup showed reverence for so many periods of art that it made the entire festival seem like a platform for high concept art. Her voice made me feel like I was in a Disney movie and the most beautiful scene of one, where the protagonist is in their darkest place but then their hope is reaffirmed.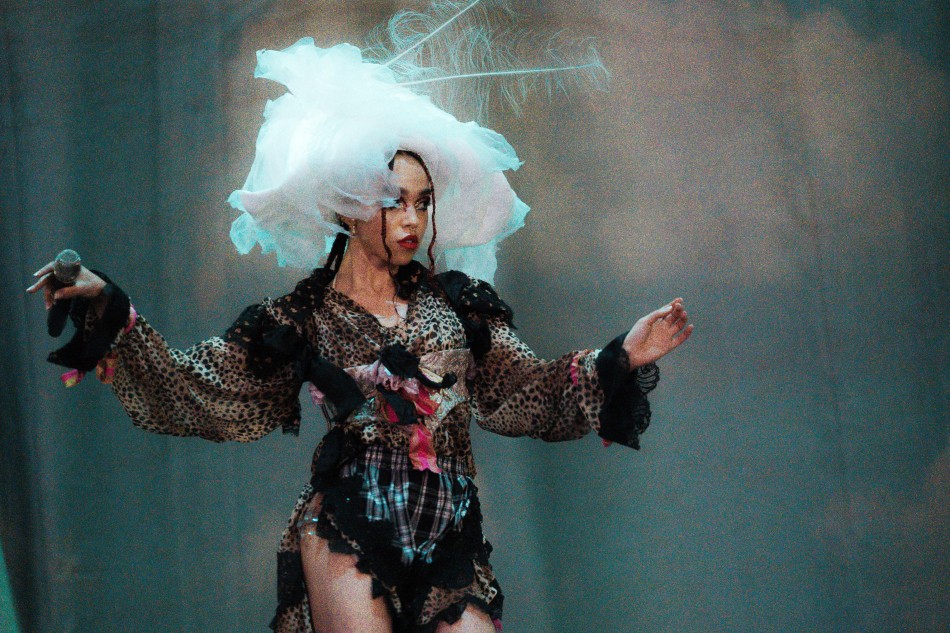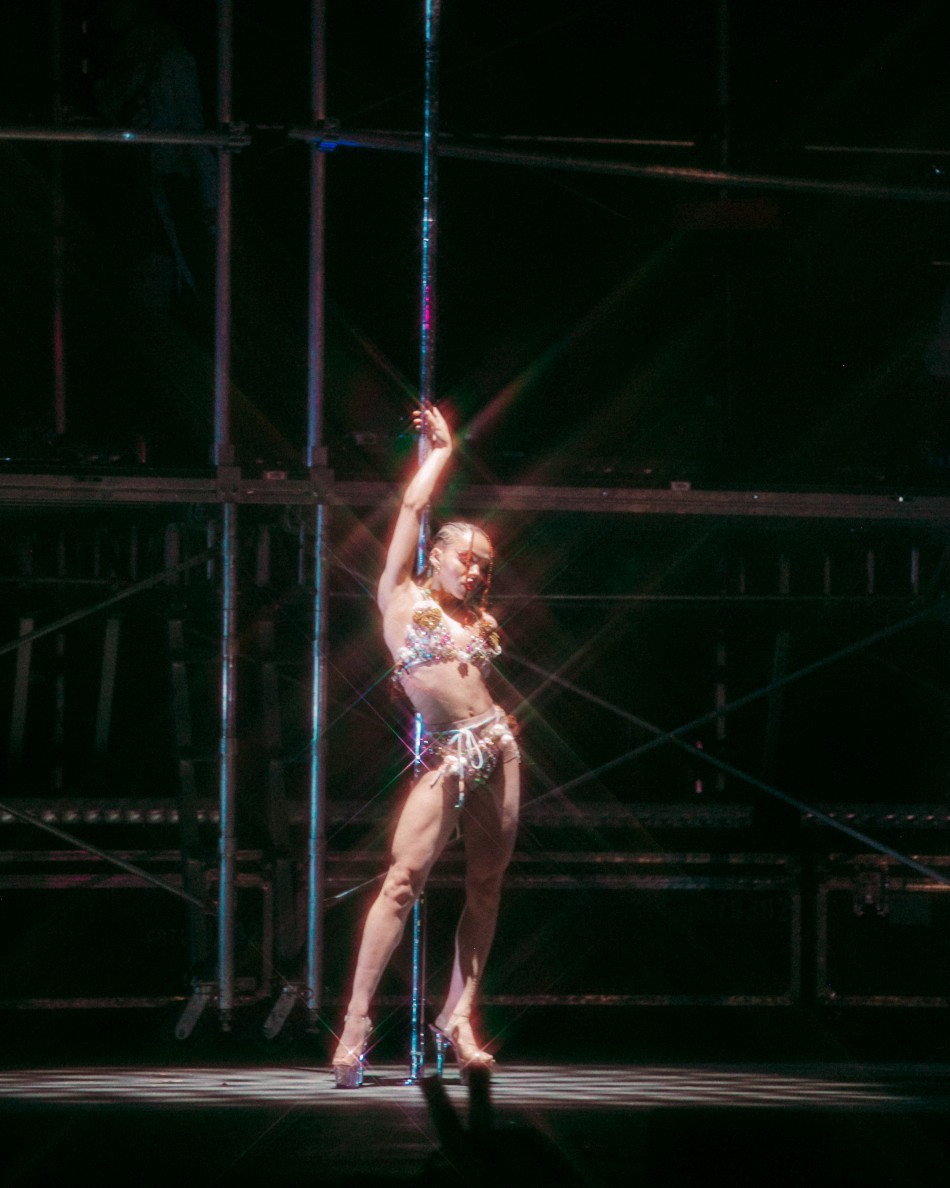 Brockhampton was another example of a major artist/group that didn't deliver. As dope as their stage setup was and how turnt people got, I didn't find any excellence to connect to in their performance. Though, I did see in them a true representation, both musically and identity-wise, for this generation. People of different categories coming together to splice the sounds young people identify with from hip hop to emo.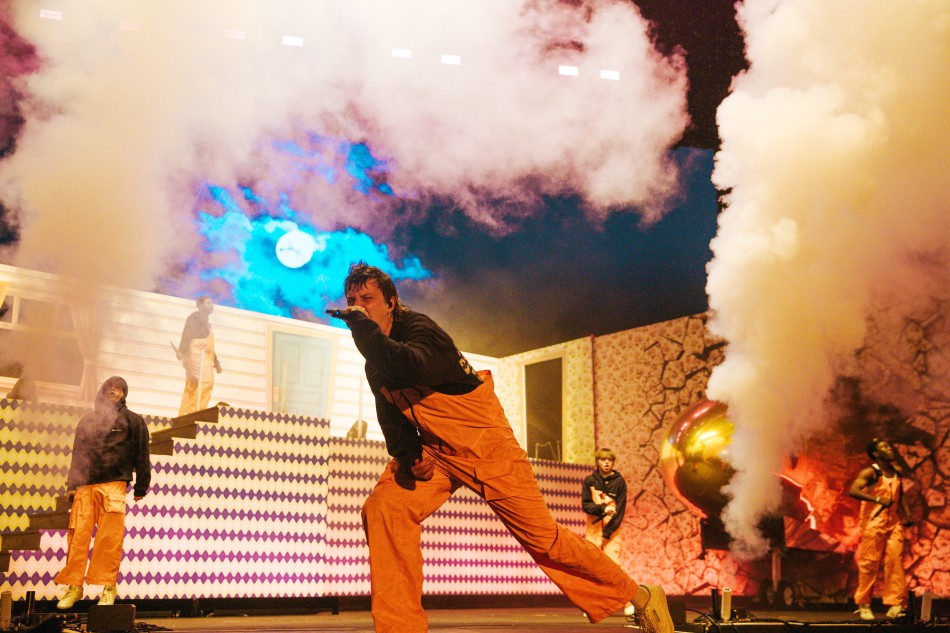 Earl Sweatshirt's bars brought me back to a time when hip hop was hip hop and what made a great MC was their ability to put together words in ways that make connections that those without such linguistic gifts can't make. He was a true master of ceremonies in this case, telling a story through poetry and holding the entire audience in the palm of his hand to hear that story.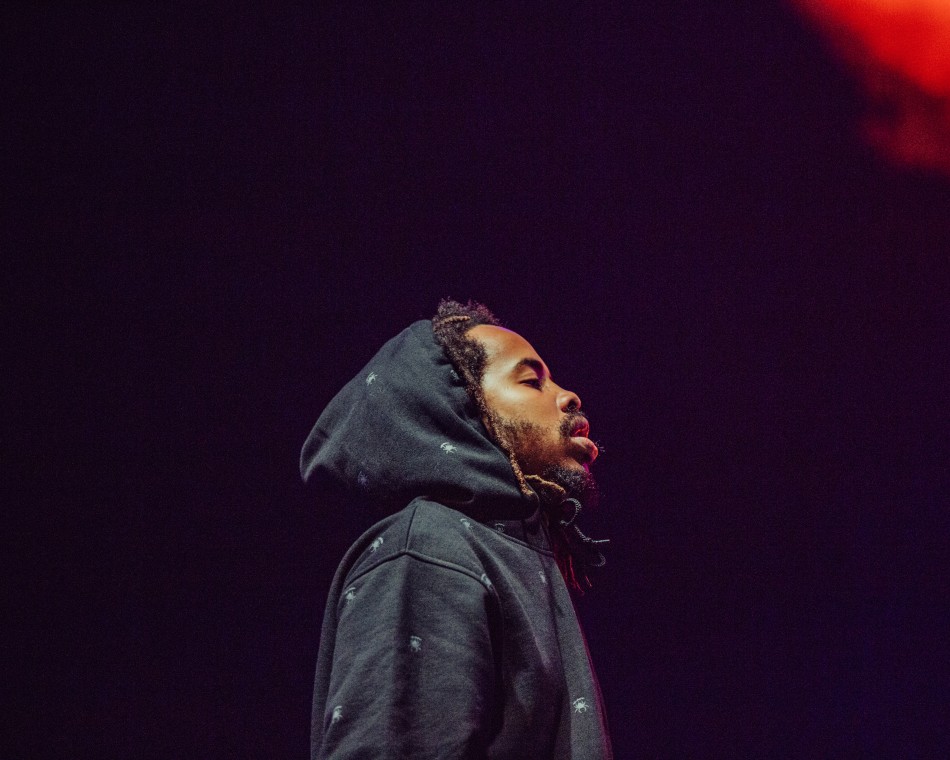 YG's set was everything you'd want out of a hip hop festival with music that made you feel HARD, cool, and strong. With songs that brought people together like "Snitchin" or "Fuck Donald Trump", which saw Stormy Daniels get on stage, a woman who actually fucked Donald Trump.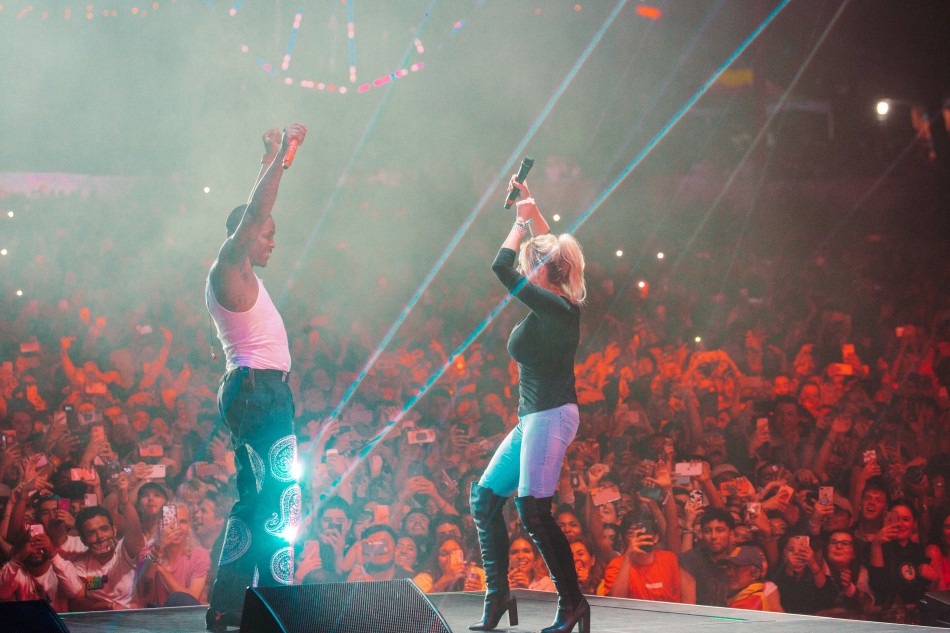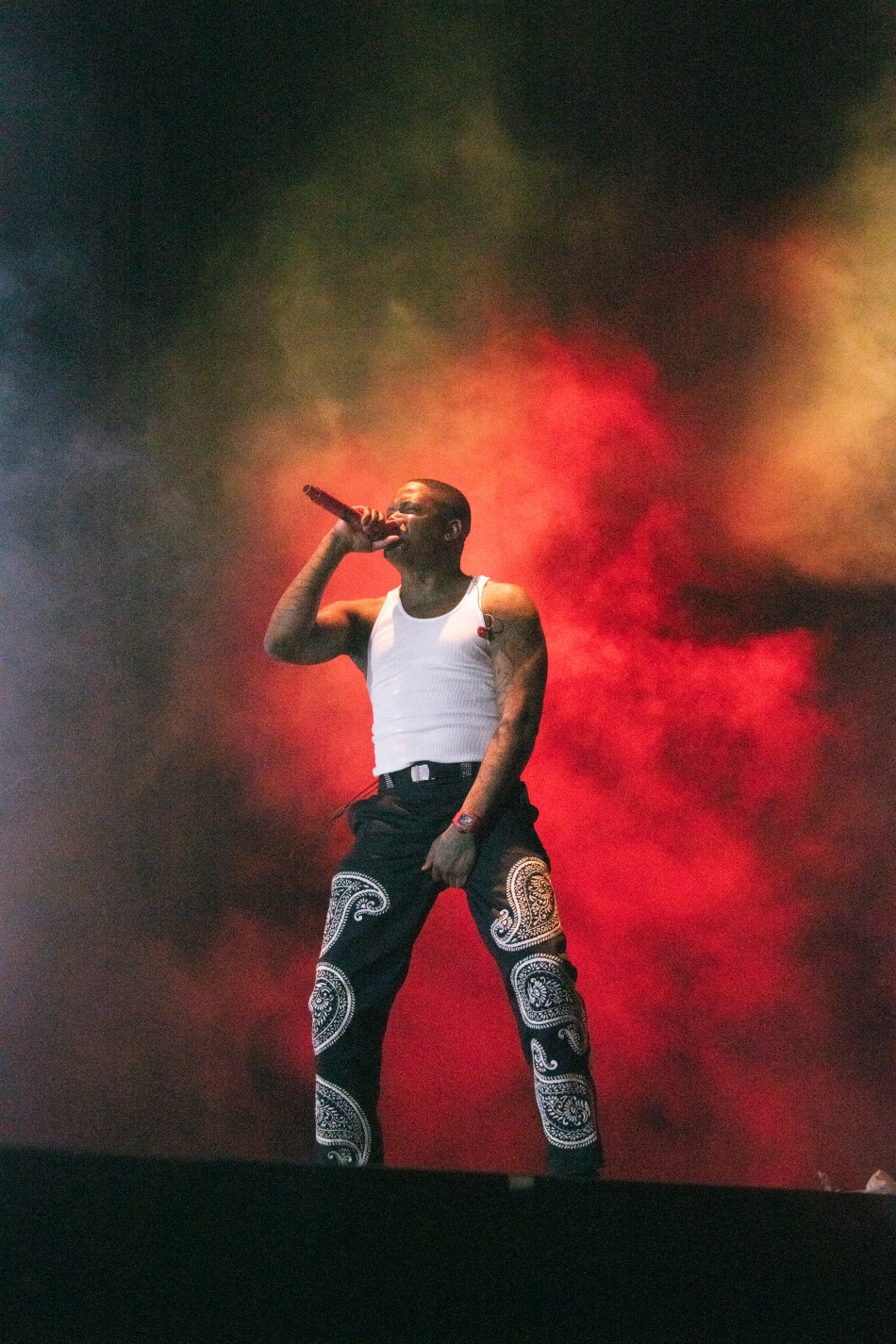 And so, we approached the moment that made headlines. Proof that not only Generation Z is terrible but also that Frank Ocean is the most in demand artist in the world. As soon as I got in my place to stand, I heard rumblings like "If it's not Frank, we're leaving". No one less could've satisfied these people. This all started from a rumor that made the rounds on the internet but even before that, people just assumed that because Frank was dropping singles and had affiliations with Odd Future, then it must be him.
So, Tyler came out and asked if he could bring out a few friends. First A$AP Rocky, then Lil Uzi Vert, and lastly, Drake, who drove the people insane… for a moment. People thought this was just the prelude to Frank and so plenty of people wanted to fast forward to the end of Drake's set for the next guest to come out. I had never seen Drake before and in my mission to witness every important artist perform, this moment was essential. He kept playing song after song, seemingly taking up time from whomever was supposed to play after, so the crowd began to revolt. Making it clear to Drake that they weren't with him. When Drake asked if we wanted him to stay, he was answered with enough boos to make any artist not want to perform. So he got up and left. Once the lights came on and we saw a message on the screens telling us to drive safely, a giant sigh swelled in the crowd and we experienced a flurry of emotions at once. First: Regret that we missed out on more Drake songs. Second: Joy for being able to witness such a spectacle and an celebrity's downfall. Third: A sort of feigned sorrow, where not seeing Frank Ocean wasn't that big a deal even though everyone complained that it was.
I don't know about you, but if I don't like what I'm hearing, I'll leave. Simple as that. That's what manners are kids, sucks you had to learn it from a blog.
Words by: Rob Shepyer