Beach Party Kickoff Rager for July Residency at The Echo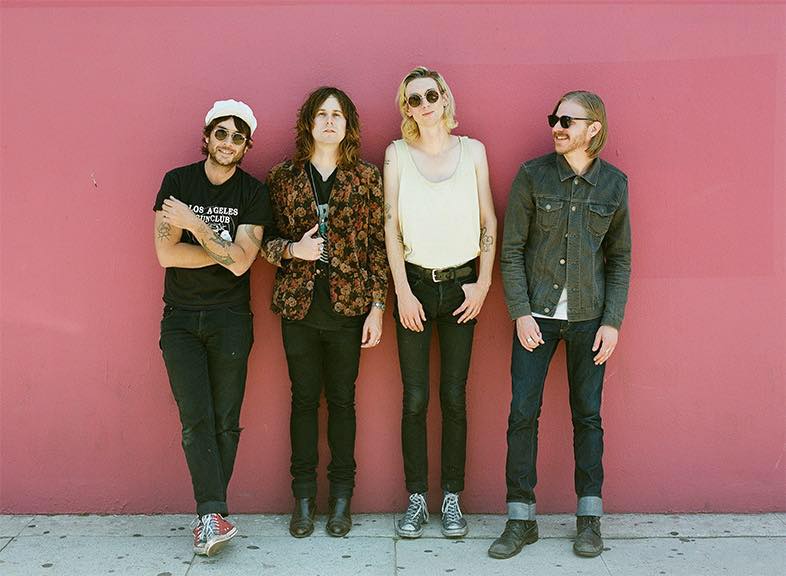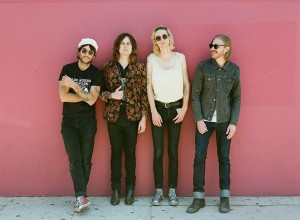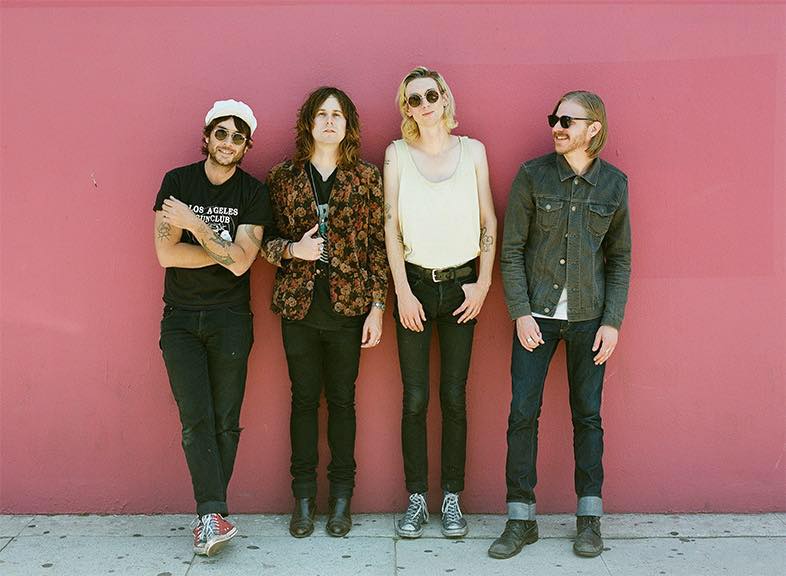 Monday nights in Los Angeles are perfect for catching live music. Up and coming acts are often given monthly residencies at one of several venues after paying some dues and climbing the musical ladder in LA. After a year or so of consistent work since their initial (Ty Segall produced) singles "Can't Surf/Fun", Beach Party has earned their slot every Monday this month at The Echoplex – joined by friends of their choosing.
I made it to the venue just in time to catch The Buttertones open. They reminded me of The Aquabats + Misfits + Talking Heads. Some of their tunes were right out of a Dick Dale fever dream. They were a great choice for an opener; they fit in as Beach Party's squeaky clean younger cousins. The live saxophone, which wasn't overdone, filled in the gaps in their surfy low-fi vibes perfectly. The crowd was into it and seemingly grew as soon as they finished their set.. in preparation for Beach Party.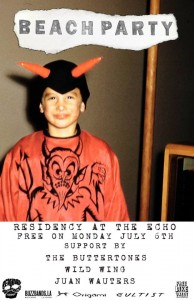 The Beach Party residency is tethered to the incoming release of their EP "Ripper", recorded by Sonny Diperri (involved w/ Portugal The Man, Hanni El Khatib,STRFKR), and is available for early physical purchase at these residency shows. Aside from missing a few vocal cues, the band was on point. They sounded well rehearsed and whoever was running Front Of House should get a medal. I haven't heard clear sound like that at The Echo/Echoplex in a long time, let alone for a free residency. The band had high energy and a flock of fans singing along to new and old songs. The new tunes sounded great – singing about the freeway, returning to LA to see new flames and of course the (beach) party life.. I hope that this residency continues to build on the solid base Beach Party has already put together for themselves. The Echoplex was packed, which you don't often see on the first night of a residency. The residencies at that space are usually packed upstairs in The Echo, but someone at Spaceland Productions gave the boys power over the bigger room downstairs for July. Get out on a Monday night and see what the California inspired new wave of rock is all about.
Words: Justin Cornwall