Bad Religion at The Mayan: Hardcore Punk Lives On Through a Soft Generation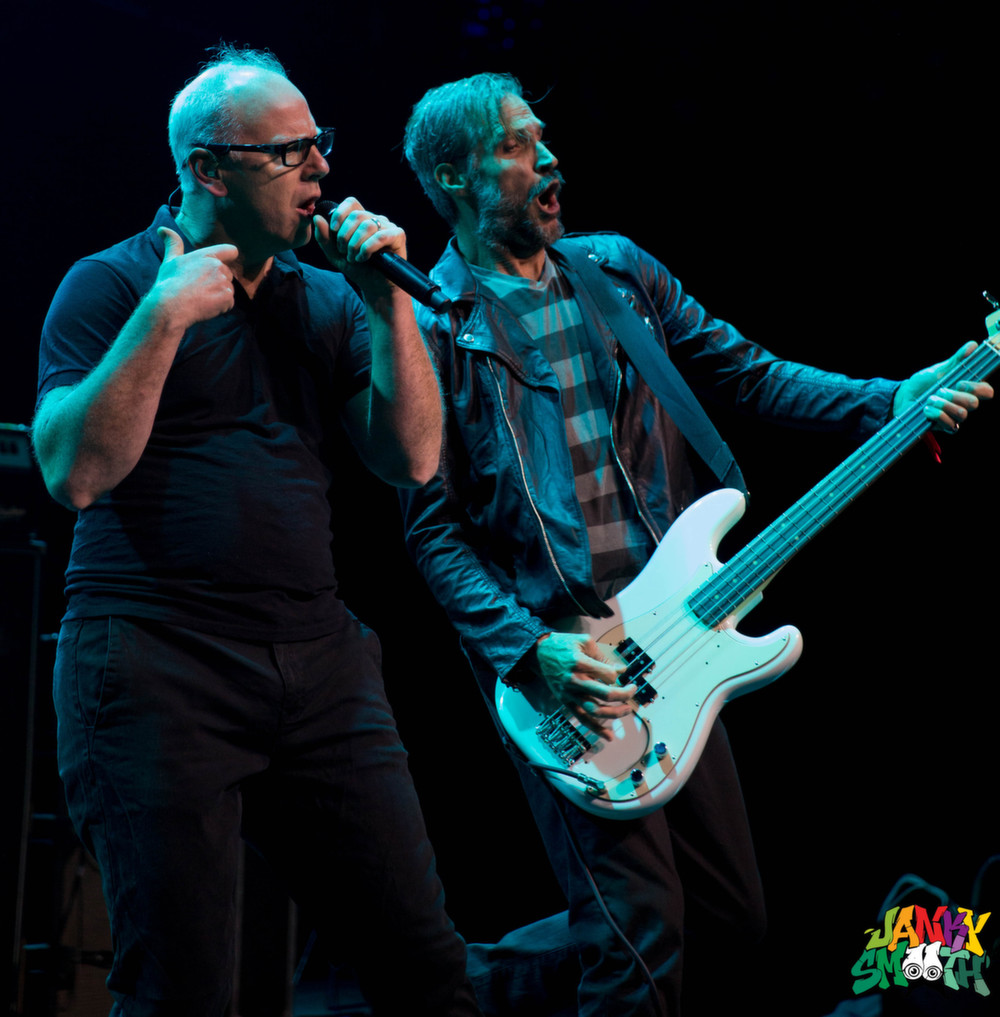 It's been interesting to attend every night of Red Bull Sound Select's, 30 Days in LA– and exhausting. I'm a music mutt so I would probably attend at least 15 of 30 days even if I wasn't covering them but this weekend, I went from Warpaint to Bad Religion. Now that's a swing of emotion. I went from being brought to tears to wanting to make someone cry. Red Bull was labeling Sunday as an all punk night and claims like that are when I start to get really snobby. There is no denying the influence Bad Religion has had on hardcore punk but I was worried that they might bust out acoustic guitars for a show like this because their releases over the last 10 years have certainly lost their edge.
I walked into The Mayan in Downtown L.A. and immediately became worried when I heard Foo Fighters playing over the P.A. I didn't do my usual homework on the Red Bull bands opening for Bad Religion. I prefer letting the live show do the talking but it's always nice to have a point of reference. I had heard The Scandals from New Jersey but had no idea what to expect from Baby Baby. I was talking to some folks before Baby Baby took the stage and they mentioned that they reminded them of Bad Brains. Talk about setting the bar high!! It's starting to get annoying that white people think that any black guy who plays fast power chords reminds them of Bad Brains. There is no one like Bad Brains.
Baby Baby was a fun band though. There might be a little too much going on with the music between the keyboards and two drummers but that could be the cavernous acoustics of the Mayan bouncing all that sound around. Lead singer and guitarist, Fontez Brooks couldn't stop talking about fucking everyone's girlfriend, which made him a bit annoying. He might've been barking up the wrong tree by talking to the crowd of mostly hardcore punks like that but I think he escaped the night without getting his ass kicked.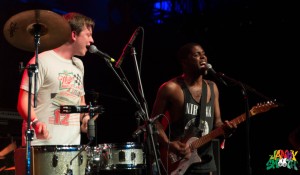 There was no slam pit for Baby Baby. This gave me more concern for how Bad Religion's set would play out. People seemed more motivated to dance by the time The Scandals went on; and by people I mean 5 people. The Scandals were great, though. They definitely belonged on the bill with their Face to Face vibe and they played a tight set with great energy.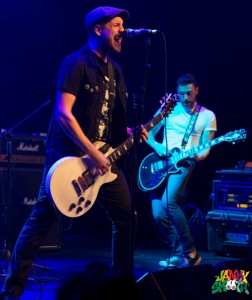 I have been covering young scenes lately. While I enjoy a lot of the music in this punk-surf-psych revival, it perplexes me why these kids aren't as angry about the world as I think they should be. They have pits but it's like everyone is bumping into each other affectionately. While part of me thinks it's beautiful, the other part of me thinks that we are fucked if the youth of today aren't angry or frustrated about life or the world around them. After all, with the state of the economy as it is, with their future jobs being exported to other countries, as politicians spend billions to get elected and run on busting unions and keeping the minimum wage low, these kids will probably be living with their parents well into their 30's. I'm thinking that their parents told them they loved them and they were special little snow flakes more than previous generations. They have nothing to prove to anyone and maybe that's a bad thing. There's no more powerful motivator than a strong daddy issue.
As I scanned the crowd moments before Bad Religion took the stage, I noticed a lot of what I like to call, "The gray hair in the goat tee crowd". A lot of hard looks and folded arms. Perfect. This might be a great Bad Religion show after all. Last time I saw them was at Goldenvoice's 30th anniversary and they played songs I'd never seen live like American Dream and White Trash (2nd Generation). I knew they would play much of their career-expanding catalog, post Recipe for Hate but hopefully not that much of it. It was also the first time I was seeing them without punk rock legend, Greg Hetson and I wasn't a fan of that prospect. Jay Bentley, Greg Graffin and Brian Baker were there, though. That's enough street cred for me.
The Mayan was packed as the boys took the stage. Greg Graffin is starting to look like a high school science teacher, which is fine because his lyrics inspired in me a thirst for knowledge of politics, social issues and the farce of organized religion. They opened with Fuck Armageddon This is Hell and the place exploded. Immediately there was a swirling circle enveloping all those around it as the dance swelled and consumed the floor of the Mayan. I thought for sure they'd open with No Control since it's the 25th anniversary of that punk rock classic but the iconic, signature track off How Could Hell Be Any Worse was just fine. Unfortunately we didn't hear No Control until 13 songs in and most of those songs were post Generator but Bad Religion is one of the best live bands in Punk Rock. Nothing slowed that pit down and while they played a set list that was chock full of tracks from the past 15 years, they did satisfy my thirst with songs like, Sometimes it Feels Like, You, You Are The Government, 1000 More Fools, How Much is Enough, Best For You, Do What You Want, Generator, Atomic Garden, Anesthesia, 21st Century Digital Boy, Stranger than Fiction and American Jesus.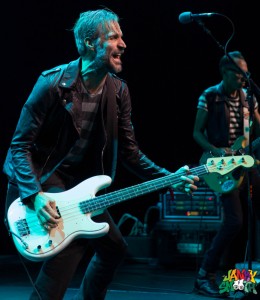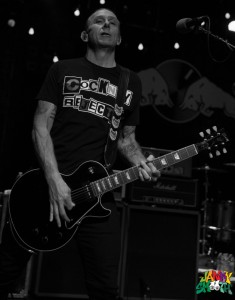 Bad Religion remains, one of the best, active live bands in hardcore punk. I can't imagine a time when I won't want to see them live. Even if they release 5 more albums of songs that I'm not interested in, I will always be interested in seeing an amazing, live performance from one of Southern California's pioneers of hardcore punk. While young bands like Joyce Manor are given the moniker of punk rock, they spit on it and their fans and are only a cheap imitation of an era of this music that wasn't that punk anyway. While punk rock shouldn't be over defined and pigeon holed into a small space where new ideas and styles of music can't fit, my judgment meter is always on guard when a young band claims that style and title. Make way for the rulers and take some notes. You might just learn something.
Words: Danny Baraz
Photos: Jon Tamkin