Surf & Sniff: Amyl & the Sniffers at Soda Bar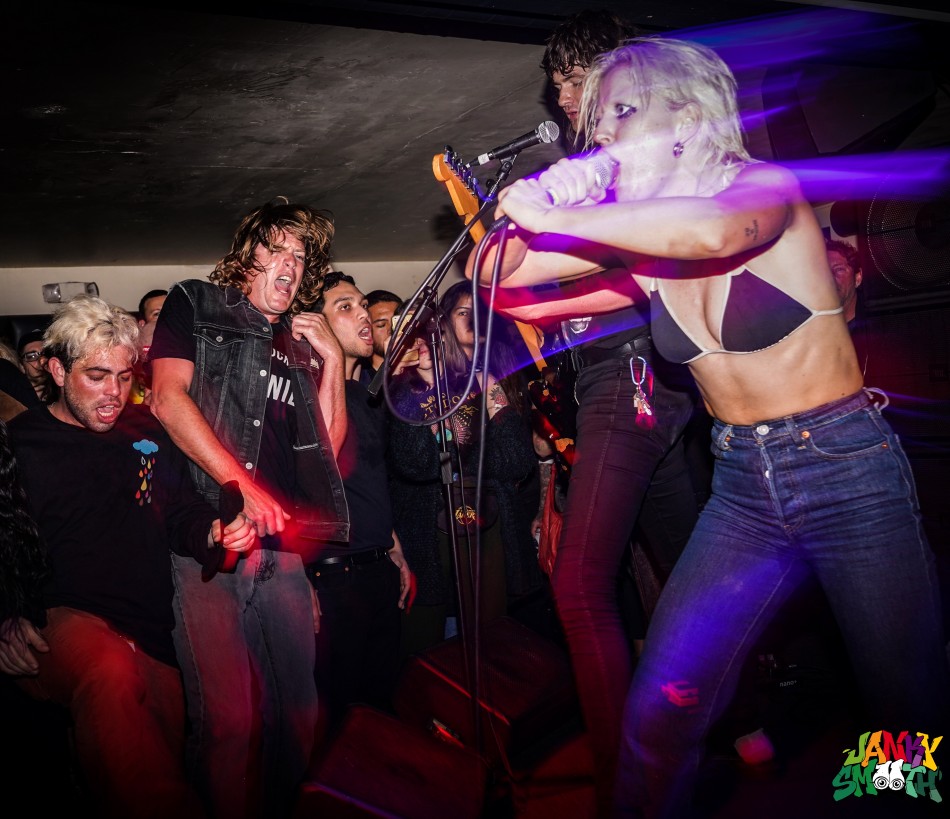 Words and Photos by: Rebecca DiGiglio
Richard Rose is a new band lead by vocalist Chris Shaw, who also sings with Ty Segall in GØGGS, as well as Ex Cult. Don't try looking them up on YouTube for a listen just yet, as you will only find videos from the mystic philosopher of the same name– or, perhaps look it up if you're interested in hearing some esoteric theorizing which, I can only assume, influenced the band in some important way. Their garage rocky aesthetic layered with saxophone was a solid start to the night; their set felt more fluid and laid back than what was to come, yet still punctuated by heavy moments and high energy. The band has an upcoming four song EP coming out via In the Red Records.
While waiting for Amyl & The Sniffers' set to start, I'll admit that I questioned the San Diego audience's ability to really show up and make the set as wild and raucous as I had heard A&TS live performances typically were. Sometimes I feel like everyone is a bit more laid back here in SD. And for the first few songs, the crowd did seem more in awe than anything– bopping up and down happily, watching closely. But, I was pleasantly surprised when people started a small pit right up front early on, and even ushered in a panda to start crowd surfing about halfway through. There were nothing but smiles and what looked like pure joy all around me, which gave way to outright chaos when songs like "I'm Not a Loser" were played.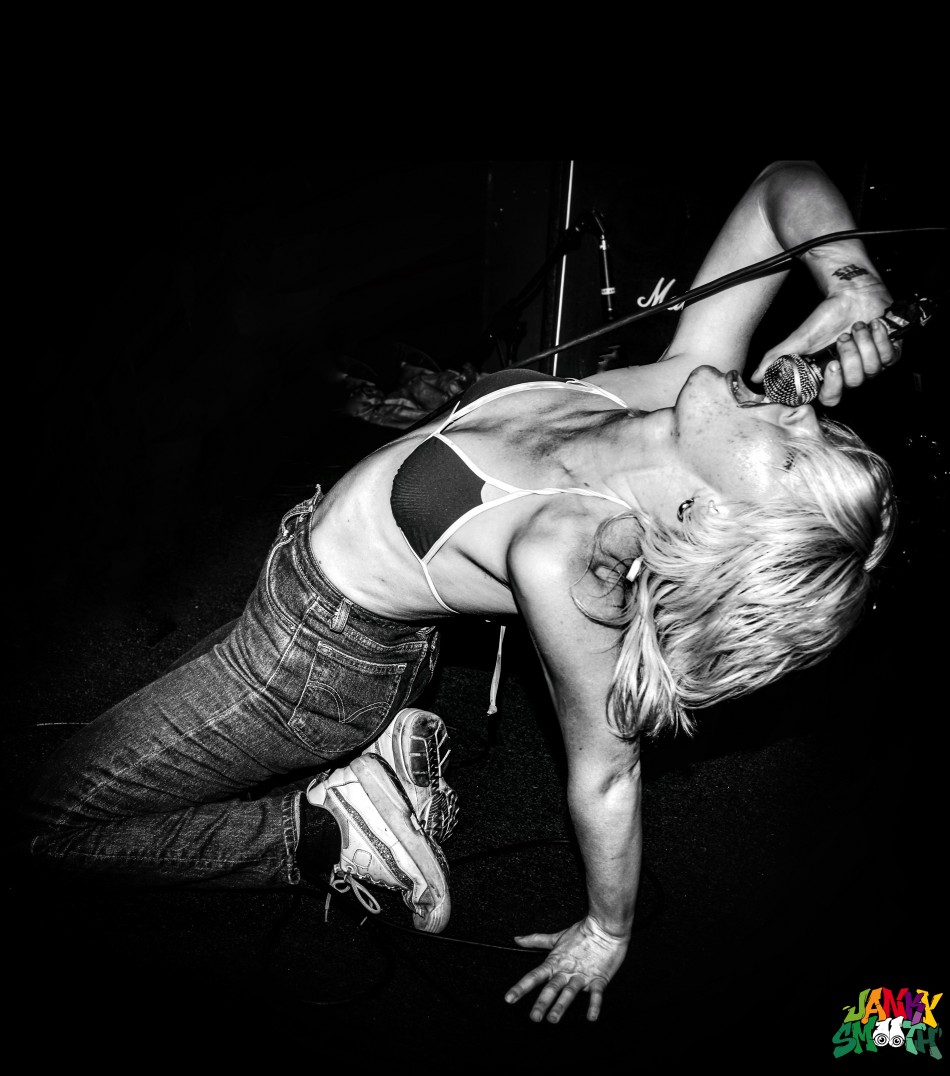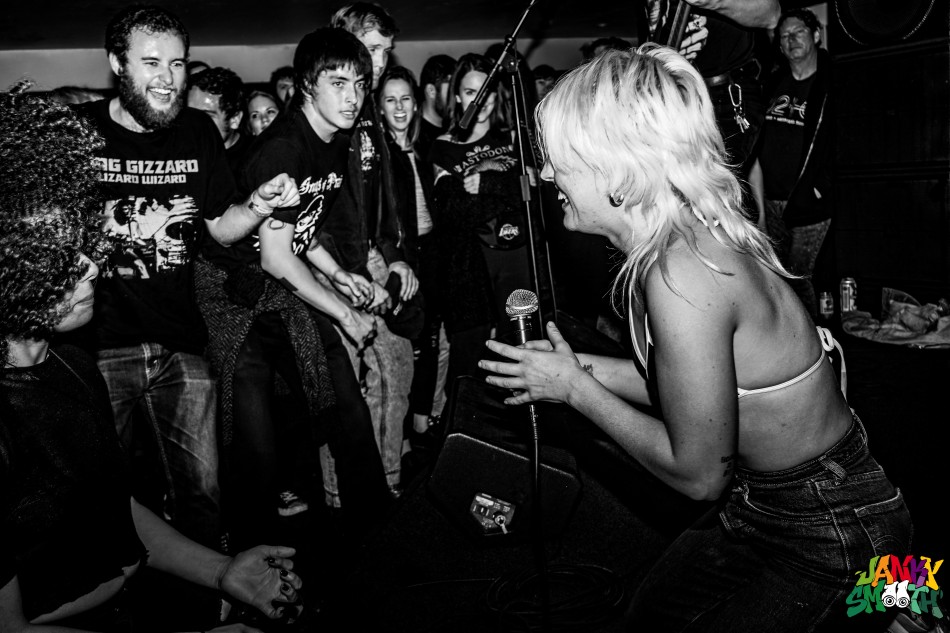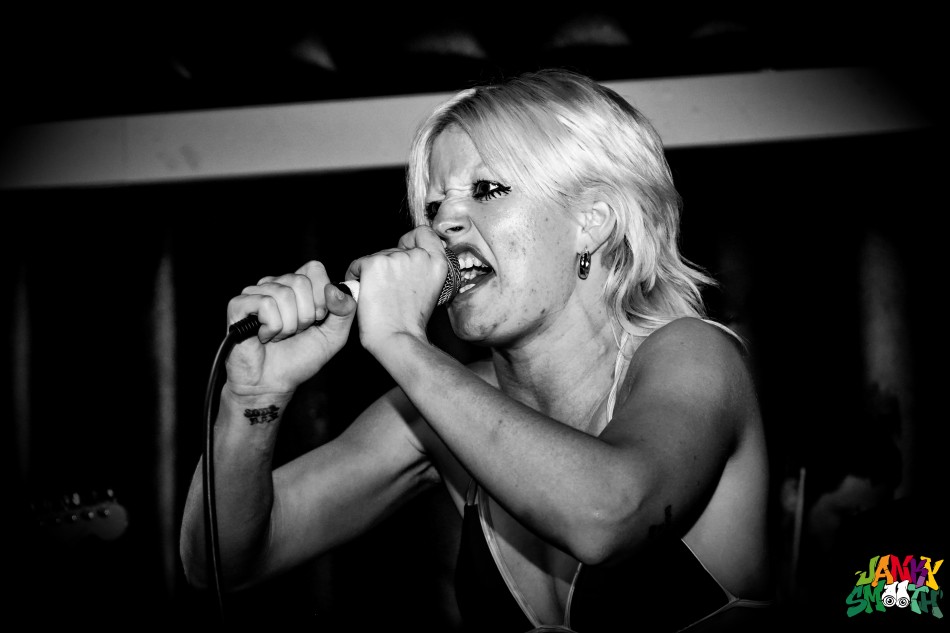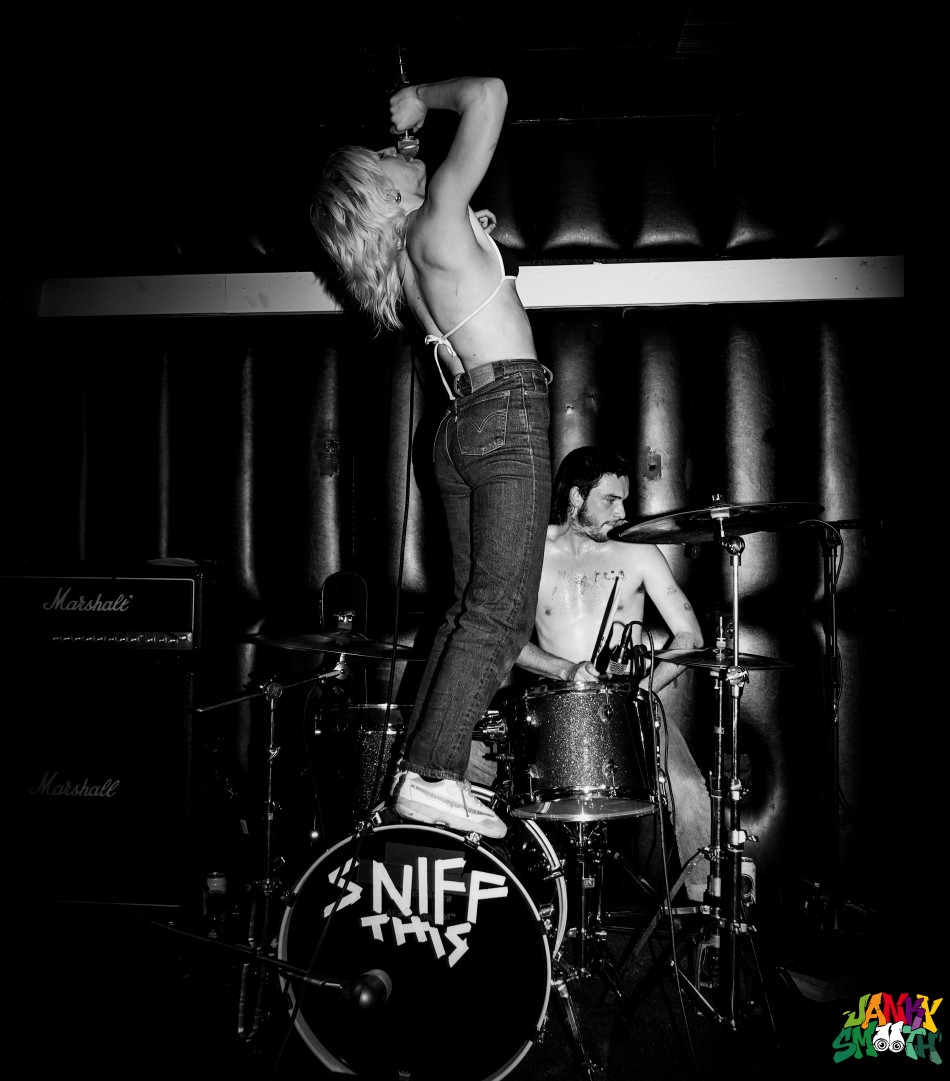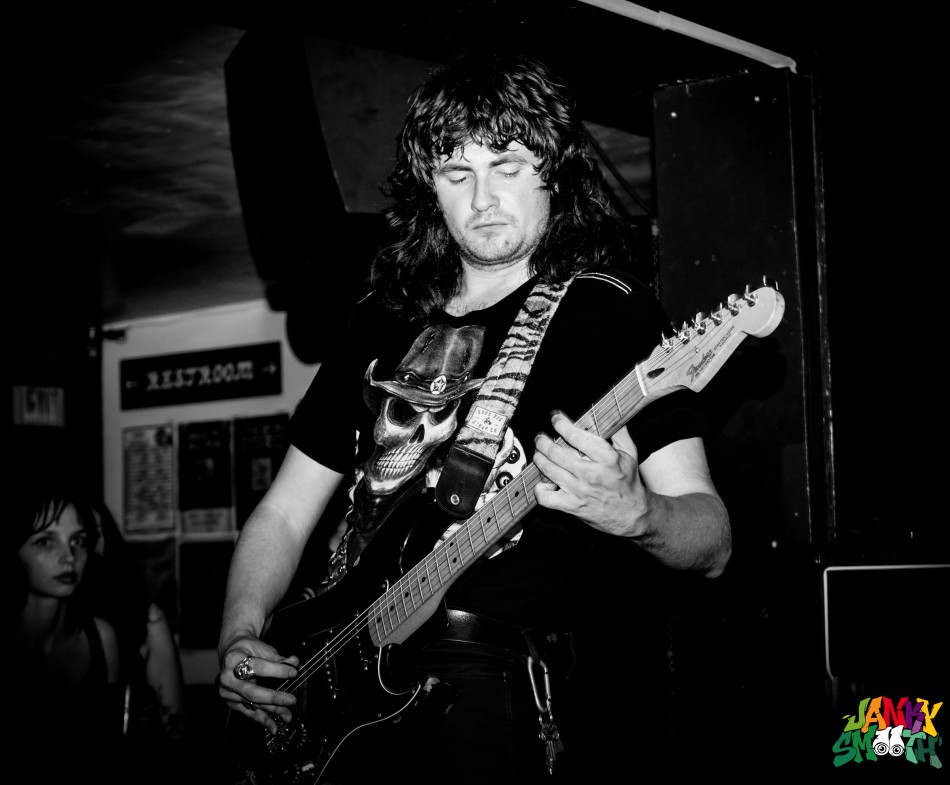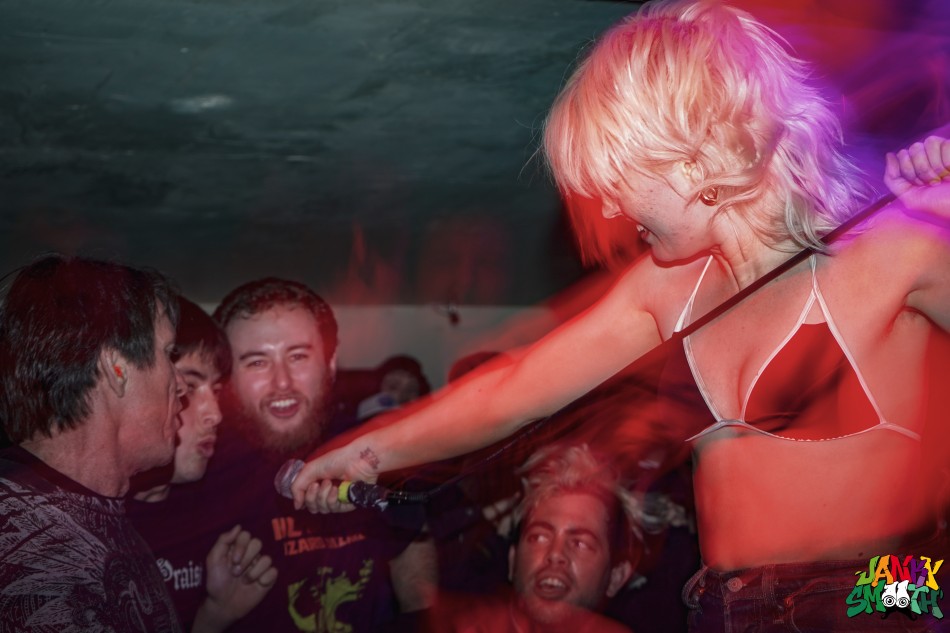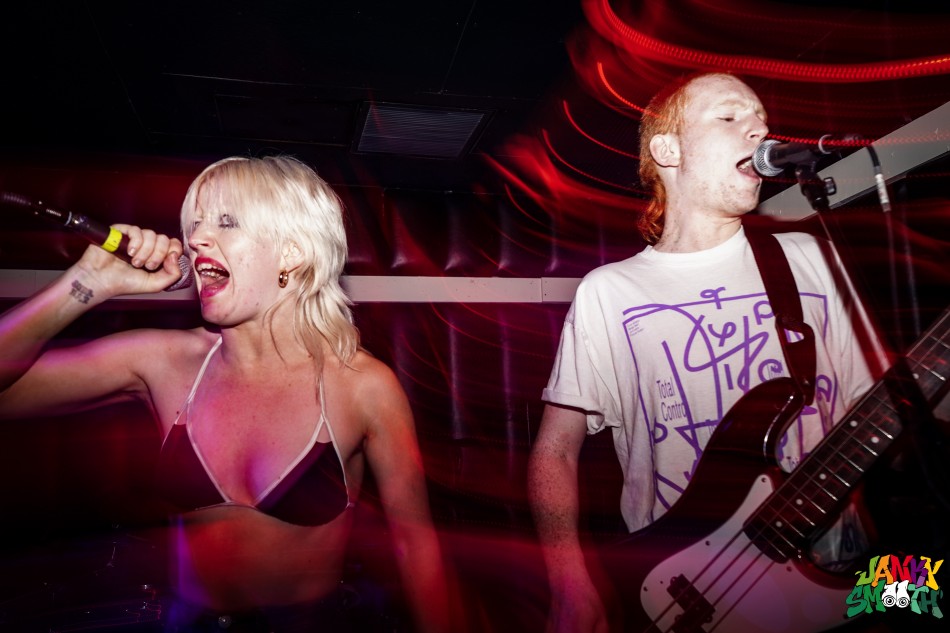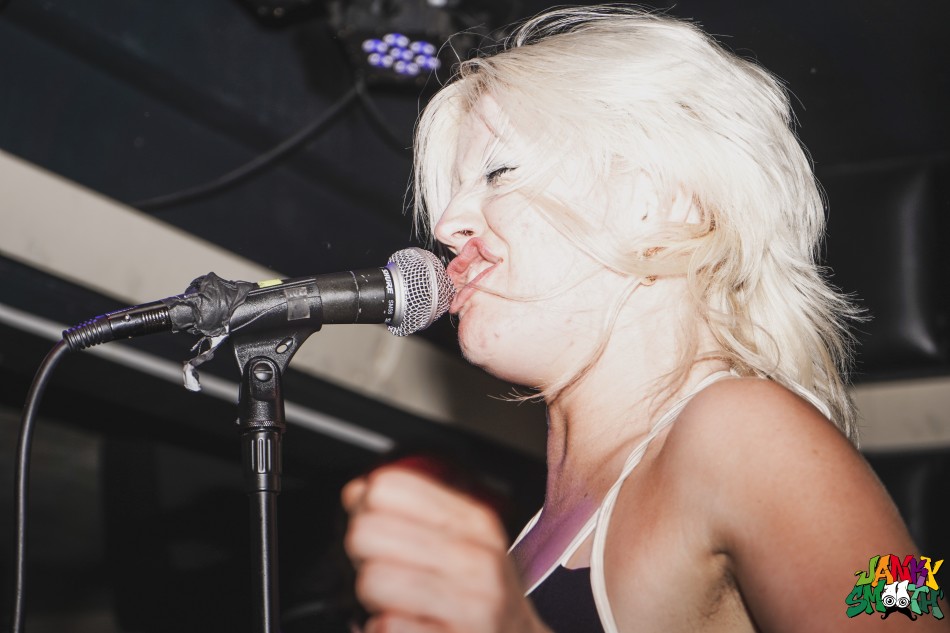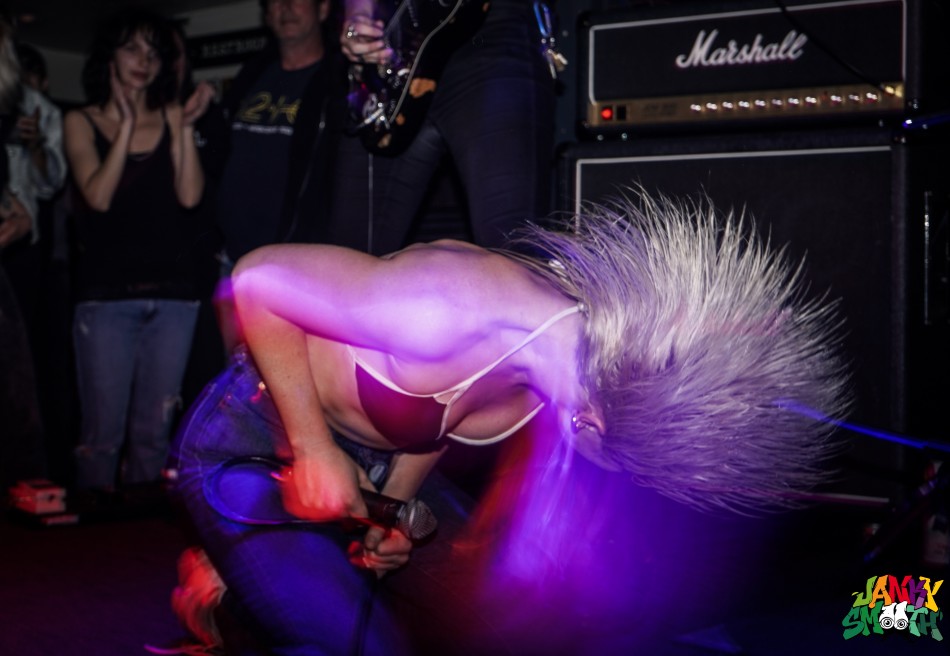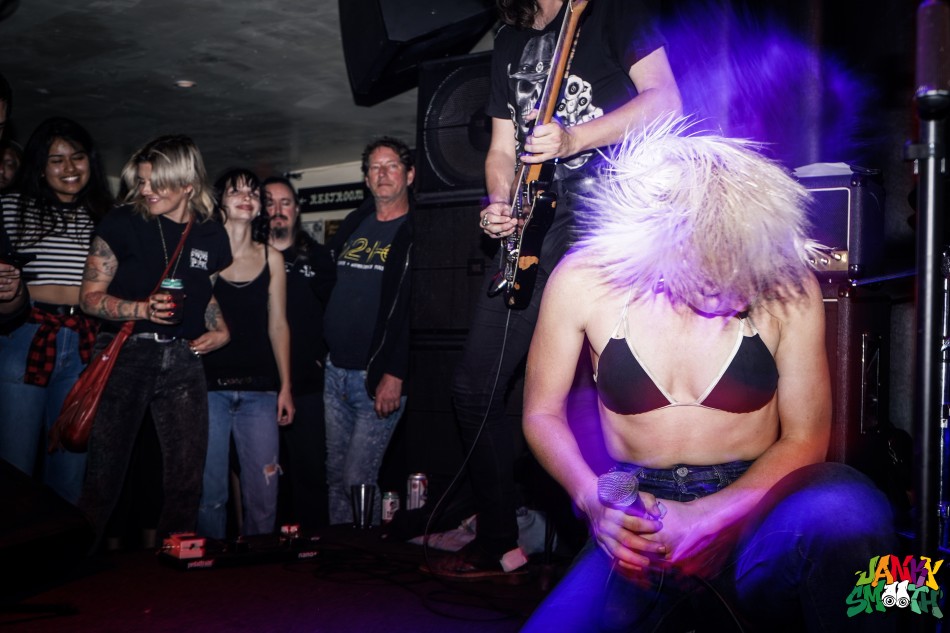 The band comes out guns blazing and never stops going full throttle, and lead vocalist Amy is a captivating whirlwind of blonde, headbanging hair. There were moments in the midst of her power stances, both arms gripping the microphone like it was trying to escape her (to be fair, she did need gaffer tape to hold it together mid-set) that she reminded me of Henry Rollins in Black Flag, if Henry was a fierce little Australian woman in a bikini top and bell bottoms. By the end, she was literally crawling on the ceiling of the Soda Bar, hoisted up by the grace of all the punks and freaks around her. It was a beautiful night.