The Head and The Heart Draw a Dedicated Following at The Ace Hotel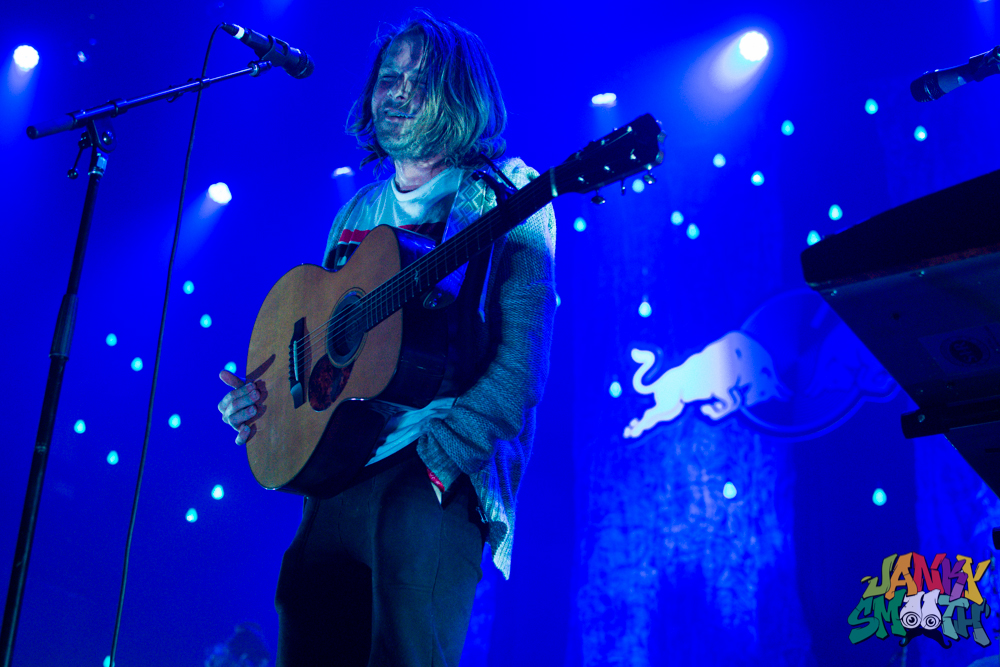 The line wrapped down Broadway in DTLA in front of the Ace Hotel for the sold out The Head And The Heart concert. Many young and eager fans made way into the restored 1920's theater – the headliners had a dedicated fan base. Much of the crowd seemed unaware and unimpressed by the #30DaysInLA program, but happily accepted the free flower crowns and pizza provided by the Red Bull team.
Los Colognes of Nashville were the openers for the night. The six piece was reminiscent of a Disney produced incarnation of The Beach Boys. Their twangy sound was remarkably generic and very jammy. The songs seemed to wander where the band wanted them to, but surely they had some basic structure. The crowd was late for this set, distracting from the sound as people filed in all throughout the opening hour.
The Head and The Heart proceeded to play to an enticed crowd. Each song was driven by a different key player – from vocals, to violin, to rancorous guitar. The captive audience kept time by tapping along and supported vocally with a hushed sing-a-long the entire set. The band did a good job of giving each member their time in the spotlight throughout the set. It seemed a perfect fit to have this Seattle folk powerhouse in the cavernous Ace Hotel theater. It was a treat to catch such a well rehearsed and calmly talented group right here at home, amidst the craziness of DTLA.
Words: Justin Cornwall
Photo: Taylor W0ng